Childhood Obesity Prevention – Find a Non-Profit Physical Fitness Organization in Your Home State
---
State Profiles:  CA  |  FL  |  GA  |  MA  |  MI  |  MN  |  NY  |  PA
FREE Educational Resources for Grades K-12  |  About Project CHOP  |  How to Add Your Organization to Our List
---
State-by-State Profiles of Non-Profit Physical Fitness Organizations
CALIFORNIA
A World Fit for Kids:  Los Angeles, CA  WFIT provides both in-school and after-school daily programs for kids in grades K-12.  The organization is focused on helping kids with their physical, emotional, and mental wellness by cementing physical activity as a regular aspect of their lives.
Fitness Without Borders:  Elk Grove, CA  Learn how this global organization is empowering community members to raise the next generation of healthy kids.  Programs like the "No Excuse Moms" operate throughout the country and globe to educate, connect, and create new fitness leaders.
Runnin' for Rhett:  Sacramento, CA  The Runnin' for Rhett Non-Profit inspires thousands of youth and adults in the Sacramento area with programming to help kids.  This non-profit was inspired by a courageous boy who died far too young.
Trips are for Kids:  San Rafael, CA In 1986, an avid bike enthusiast named Marilyn Price started a new program to help kids. Trips for Kids helps youth in the Bay Area experience and enjoy the outdoors from the seat of a bike.
FLORIDA
Youth Combine:  Gainesville, FL See how this program gets kids moving in central Florida.  Weekly classes, summer camps, and STEAM sessions teach children how to live healthier lives while having fun!
FACE4Kids:  Duval County, FL  Building confidence and character at a young age is the goal of this martial arts focused program.  During each session, the kids use martial arts to work on balance and coordination, jump rope and juggling to work on timing and coordination, and animal games for agility training and conditioning.  While fitness is essential, character building is priceless!
GEORGIA
Live Healthy and Thrive:  Atlanta, GA  The Live Healthy and Thrive non-profit agency aims to educate, activate, moderate and empower children in health, nutrition, and wellness.  The two main programs activate kids towards better health.
MASSACHUSETTS
Real Kids Real Food:  Boston, Mass.  Real kids need REAL food to make them healthy and strong.  This program teaches the value of eating fruits and vegetables to children in New England.
MICHIGAN
Team GUTS, Inc: Ferndale, MI  This organization proves that ANY child can be an athlete regardless of physical or mental disabilities. Learn more about their inspiring program.
MINNESOTA
Fairway Foundation: Minneapolis, MN  The Fairway Foundation is on a mission to help youth in Twin Cities. And in the process, they might just find the next Tiger Woods.
NEW YORK
Mo' Motion:  New York, NY  Manhattan students learn to "hang tough and earn it" through this successful basketball program. Learn how these students improve both on and off the court.
PENNSYLVANIA
Neighborhood Bike Works:  Philadelphia, PA  The impoverished youth of Philadelphia are given a chance to gain leadership skills, confidence, and achieve fitness with the help of this youth biking organization.
---
FREE Childhood Obesity Prevention Resources for Kids, Parents, and Teachers
Grades K-6
5 Cool Exercise Facts for Kids 
What is Sugar? Is It Good or Bad for You?
Poster Activity:  Are You Drinking Enough Water?
F is for Fruits!  – Word Search Puzzle
V is for Vegetables! – Word Search Puzzle
Project C.H.O.P. Coloring Page
More Links From Around the Web for Grades K-6
Health Activities by BrainPOP!
Games and Activities from The Dairy Council of California
Grades 7-12
Journal Activity:  Breakfast Foods to Keep You Focused During the Day!
Sports Practice Water Break:  Why Is It So Important?
Puzzling Over Potato Chips:  How to Read a Nutrition Label
A Teen's Guide: Are You At Risk For Type 2 Diabetes?
Words For Reading Nutrition Labels:  Word Search Puzzle
More Links From Around the Web for Grades 7-12
Centers for Disease Control and Prevention:  Childhood Obesity Facts
Type 2 Diabetes Risk Assessment:  American Diabetes Association
---
About Project CHOP: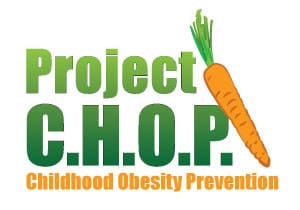 There is a crisis facing our nation when it comes to our kids. The US Center for Disease Control states that childhood obesity has more than doubled in children in the past 30 years. The percentage of obese children aged 6-11 years has increased from 7% in 1980 to 18% in 2012. For adolescents ages 12-19, the numbers increased from 5% to 21% over the same period.  This means that today more than 1 out of 3 kids walking on our streets and playgrounds are obese.
This is an issue that deeply affects the health of our citizens. Obese youth are more likely to have cardiovascular disease, prediabetes, bone and joint problems, sleep apnea, and social or psychological problems. In the long term, these children are more likely to become obese adults who suffer from heart disease, type 2 diabetes, stroke, several types of cancer, and osteoarthritis.
The problem is real and communities across our nation are stepping up to educate children and parents on how to avoid this issue. Healthy eating and enough physical activity are the first step. It is also vital that we educate our children on how to make the right choices for themselves so they can live vibrant and healthy lives.
Our Mission:
Project C.H.O.P. stands for ChildHood Obesity Prevention. It is our goal to bring recognition to those non-profit organizations in the nation who are working hard to make a difference in their communities.  We hope that our state-by-state profiles of these groups will help spread awareness of this important issue.
List Your Organization on Our Database:
This is a new resources and we are actively looking for organizations to add to our database.  We will include a profile of your organization, special stories, photos, and contact information so people in your local community can get involved.  If you know of an organization that deserves recognition, please contact us at learnprojectchop@gmail.com.
Use Our FREE Educational Resources:
While we work to develop this list, we invite you to make use of the following educational resources.  They have been created by certified school teachers and are free for anyone to use. Feel free to contribute your own ideas, lesson plans, and activities so that we can expand this library of resources. Submissions can be sent to learnprojectchop@gmail.com.  Please be sure to credit any use of these materials with a link back so that we can continue to spread the word.
Thank you for your participation and enjoy Project C.H.O.P.!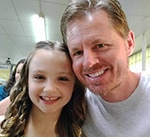 Sincerely,
Brad Heath
www.treadmill.local
Chopping away at childhood obesity!