The Magic of Mentoring:  How a Global Organization is Empowering Communities to Live Fit Lives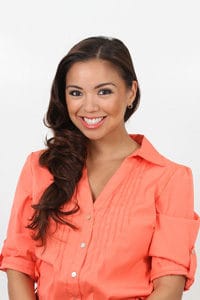 Maria Kang did not grow up in a household where nutrition and fitness were valued.  In fact, she was raised by an obese mother who served McDonalds at meal time and never encouraged her to try a sport.  It was during this time that Maria started to see the true impact that a family and community can have on the health of its youth.
As a young woman and mother, Maria decided to take impressive action when she formed the Fitness Without Borders organization in 2007.  "It began because I have a humongous passion for fitness and health," she recounted in our recent interview.  I really wanted to provide programs that offered education and outsourced to communities that need it for health education."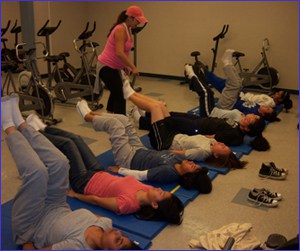 FWB is a 501(c)(3) non-profit organization that has hundreds of volunteers across the globe.  They make it their daily goal to educate and empower new leaders in communities in order to raise fit children.
Underprivileged communities are offered programs like "No Excuse Moms", "C.O.R.E. Clubs", and the "Family Transformation Program."  Each program strives to empower community members, mothers, and grandmothers who can educate the next generation.
After all, programs aimed at children can only do so much.  "We've been in elementary schools and middle schools but spending an hour or 5 hours a week with a child isn't enough," Maria explained.  Changing the minds of the parents who are buying groceries and prioritizing activity is the real key.  "That's where the change happens!"
FWB is an important organization making a real difference in the world.  Just look at the "No Excuse Moms" program.  It is currently operating in 25 countries with over 300 individual groups!
The successes of FWB are showcased in their many media features including calendars, newspaper articles, and even an appearance on the Dr. Oz TV Show.  However the true victories come in the smaller stories of lives changed by the programs.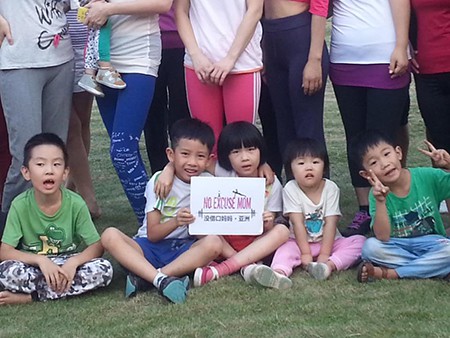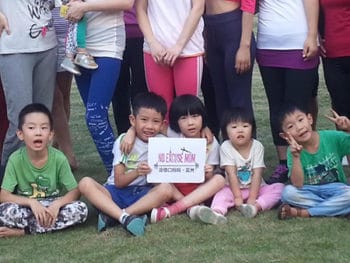 Maria recounted one recent story of a volunteer in West Virginia who taught fitness classes far into her pregnancy.  This dedicated volunteer touched the lives of other women in the group and even helped one woman overcome postpartum depression.
"It's always nice to hear stories from people who have experienced change because of the efforts of our volunteers," Maria explained.  "It's all about connecting and building leadership."
Naturally, as with many non-profits, funding can be a bit of a challenge for FWB.  Maria explained that their large pool of volunteers actually makes them quite sustainable.  "We are sustainable, but at the same time we want to grow so it's kind of a hit or miss.  It can be really hard for us to request money because we already have a pretty good working organization."
What FWB does need is help spreading their message of hope to those who would benefit from the programs.  "The biggest thing is making people more aware that there are resources out there for after you have a child.  You don't have to do it alone.  You don't have to be isolated from the community.  There's a group out there and it doesn't cost a thing."
She asks for your support in sharing their website address, testimonies, and videos via social media and word of mouth.
If you would like to get involved with the efforts of this organization or make a donation, please visit their website.  You can also email them if you are interested in volunteering your time.  After all, Maria says, "Magic really happens when you have that mentor relationship with a child."
Fitness Without Borders
Elk Grove, CA
info@fitnesswithoutborders.org