Childhood Obesity Prevention – FREE Resources for Kids, Parents, and Teachers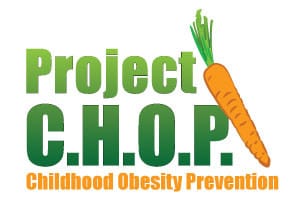 There is a crisis facing our nation when it comes to our kids. The US Center for Disease Control states that childhood obesity has more than doubled in children in the past 30 years. The percentage of obese children aged 6-11 years has increased from 7% in 1980 to 18% in 2012. For adolescents ages 12-19, the numbers increased from 5% to 21% over the same period.  This means that today more than 1 out of 3 kids walking on our streets and playgrounds are obese.
This is an issue that deeply affects the health of our citizens. Obese youth are more likely to have cardiovascular disease, prediabetes, bone and joint problems, sleep apnea, and social or psychological problems. In the long term, these children are more likely to become obese adults who suffer from heart disease, type 2 diabetes, stroke, several types of cancer, and osteoarthritis.
The problem is real and communities across our nation are stepping up to educate children and parents on how to avoid this issue. Healthy eating and enough physical activity are the first step. It is also vital that we educate our children on how to make the right choices for themselves so they can live vibrant and healthy lives.
Project C.H.O.P. stands for ChildHood Obesity Prevention. It is our goal to provide resources to parents, teachers, scout leaders, community organizers, and directly to children so they can learn about healthy eating and physical activity. It is our intent that this project can become a resource for school lesson plans, club activities, and self-guided learning.
The following resources have been created by certified school teachers and are free for anyone to use. They will serve as a starting point for this project but please feel free to contribute your own ideas, lesson plans, and activities so that we can expand this library of resources. Please be sure to credit any use of these materials with a link back so that we can continue to spread the word.
Thank you for your participation and enjoy Project C.H.O.P.!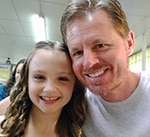 Sincerely,
Brad Heath
www.treadmill-ratings-reviews.com
Chopping away at childhood obesity!
---
FREE Childhood Obesity Prevention Resources for Kids, Parents, and Teachers
Grades K-6
5 Cool Exercise Facts for Kids 
What is Sugar? Is It Good or Bad for You?
Poster Activity:  Are You Drinking Enough Water?
F is for Fruits!  – Word Search Puzzle
V is for Vegetables! – Word Search Puzzle
Project C.H.O.P. Coloring Page
More Links From Around the Web for Grades K-6
Backyardigans Printable Exercise Cards
Health Activities by BrainPOP!
Games and Activities from The Dairy Council of California
Grades 7-12
Journal Activity:  Breakfast Foods to Keep You Focused During the Day!
Sports Practice Water Break:  Why Is It So Important?
Puzzling Over Potato Chips:  How to Read a Nutrition Label
A Teen's Guide: Are You At Risk For Type 2 Diabetes?
Words For Reading Nutrition Labels:  Word Search Puzzle
More Links From Around the Web for Grades 7-12
Centers for Disease Control and Prevention:  Childhood Obesity Facts
Type 2 Diabetes Risk Assessment:  American Diabetes Association