ProForm SMART Performance 800i Treadmill Review
| | |
| --- | --- |
| Brand: | ProForm |
| Expert Rating: | |
The ProForm Performance 800i Treadmill is ON SALE!
Get a Great Hill Workout With 10% Incline and -2% Decline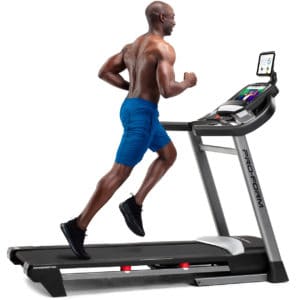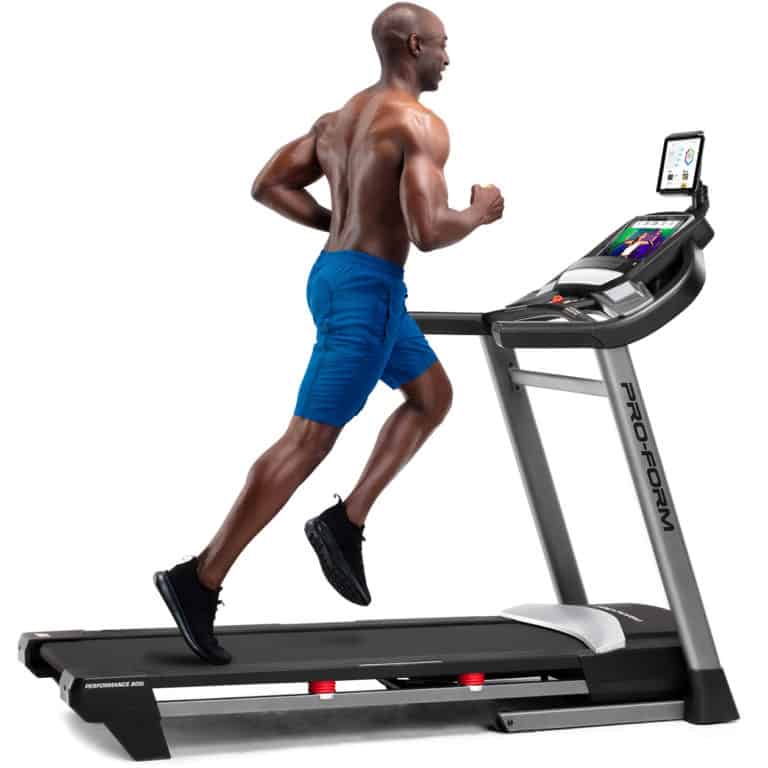 Update: The ProForm SMART Performance 800i has been discontinued. We suggest considering the Sole F80 Treadmill.
The SMART Performance 800i is the big brother of the Performance series from Proform. With a price tag of $1599, you would expect to see quite a few upgrades from the other models in the series, specifically the SMART Performance 600i which costs about $300 less.
You will find certainly see some flashy upgraded features in the form of upgraded technology. The 14" Smart HD Touchscreen is worth taking note of, as is the 60" length tread belt which will make this more convenient for taller runners.
The ProForm SMART Performance 800i has been discontinued. We suggest considering the Sole F80 Treadmill. 
Proform SMART Performance 800i Features
2.75 CHP Mach Z Commercial Motor – The 2.75 CHP Mach Z Commercial motor will provide powerful, reliable use for walkers, joggers an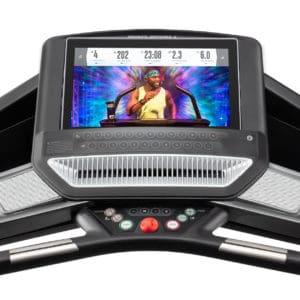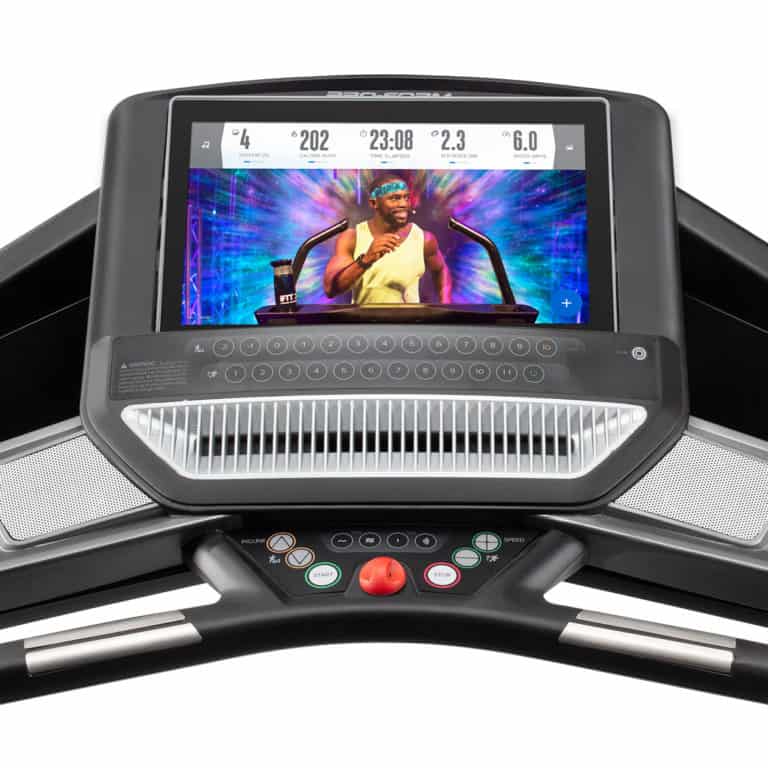 d runners alike. This commercial grade motor will always get you the power you need, in a quiet package so you won't disturb those around you. The durability of this motor is backed by a lifetime warranty, so you know it's ready to do whatever you need.
12 mph Max Speed – With a higher maximum speed that we see in entry-level treadmills, the SMART Performance 800i allows you to train in a variety of different ways at different speeds. You can take a leisurely jog, train for a marathon, or work on your speed intervals.
-2% to 10% Incline – The negative incline on the SMART Performance 800i means you can get a more "real road" feel when you are running a route with hills. You can also go ahead with your HIIT workouts when you want to really get your blood pumping and your muscles firing.
60"x18" Running Surface – The 60" length on the SMART Performance 800i does provide the extra inches to make it comfortable for tall users or those with a longer stride length. However, the 18" width does leave a little to be desired for a model in this price range. Compared to the 20" widths you can find on some other brands, this may feel a little cramped for some users.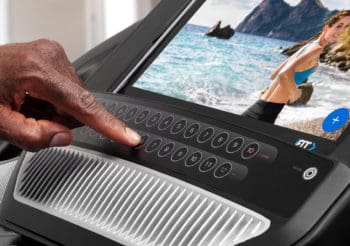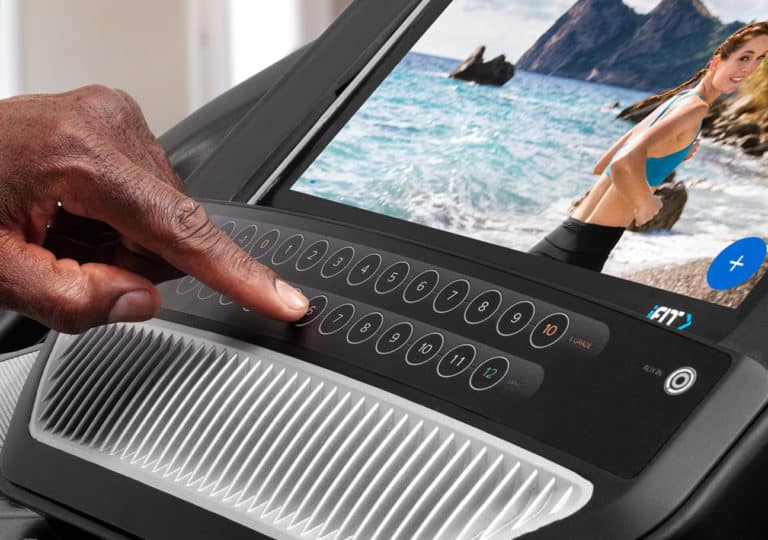 Space Saver with EasyLift Assist – Anyone with a smaller living space will certainly appreciate the space saver design. Easy folding allows users to quickly and safely store your treadmill away from prying eyes and tiny fingers. Plus, the EasyLift Assist means that set-up and storage of the SMART Performance 800i is a breeze.
14" HD Touchscreen – This is the portion of the machine that earns this model the SMART name. The huge 14" touchscreen is more responsive and provides better graphics, which ensures it works seamlessly with the iFit programs.
iFit Features – The SMART Performance 800i comes with a one-year subscription to iFit, after which it does become paid subscription. iFit gives you access to personal trainers right in your living room. With both workout videos and live training sessions, you will always have someone there to keep you moving. iFit also provides you with interactive routes, so that you can take your run around the globe in an immersive experience.
50 On-Board Workouts – Even if you aren't using the iFit technology, the SMART Performance 800i has 50 pre-programmed workouts ready for you to use. No matter what you are in the mood for, or what you feel like focusing on, there is a workout waiting for you.
ProShox Cushioning – This is the standard cushioning that can be found on most ProForm models. This cushioning system helps protect your joints from the normal wear and tear associated with running.
Warranty – Lifetime frame & motor, 3-year parts and 1-year labor.
Our Proform SMART Performance 800i Review –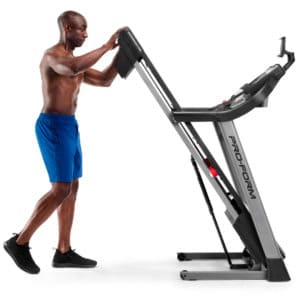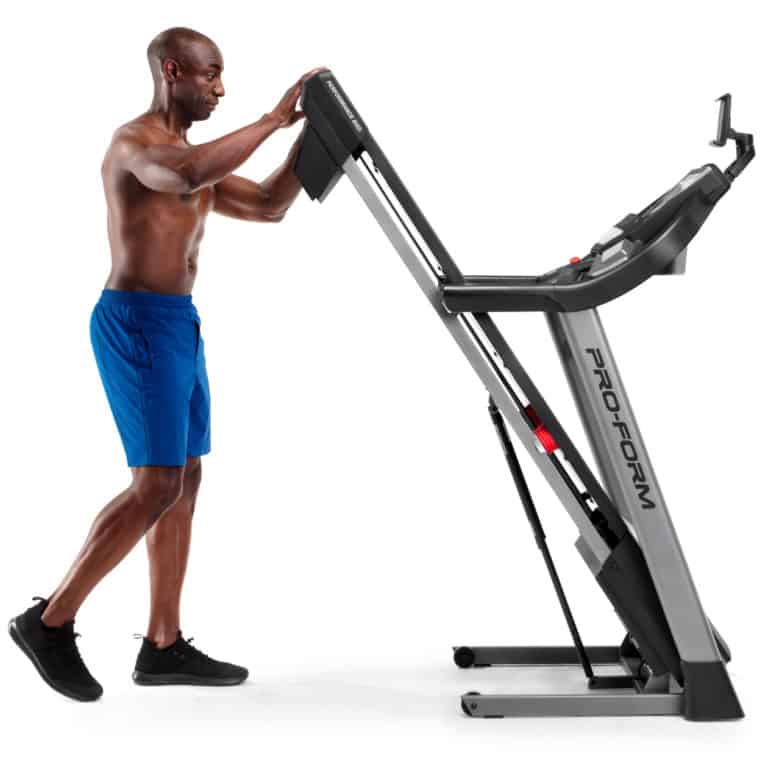 Built to fulfill the needs of walkers, joggers and runners alike, the SMART Performance 800i combines the performance you need with the technology to keep you motivated.
The 2.75 CHP Mach Z Commercial motor can keep up with anything you put in. While powerful, this motor is also designed to keep the noise to a minimum. This is perfect for those that share a living space or are concerned about disturbing those around them.
The 12mph max speed and -2%-10% incline work with the reliable motor to allow users to push themselves however they see fit. The -2% decline really lets you get a more realistic feel when you are running those routes that include hills. This is great is you are using the interactive technology to choose from routes around the world.
Whether you enjoy long distance running, speed intervals or intense HIIT training, the SMART Performance 800i is up to the task. The ProShox Cushioning will also help protect your joints when you are putting in those miles.
These are all features that we would expect to see on a treadmill in this price range. The real difference that we see between this model and others in the Performance series, like the SMART Performance 600i, is the size of the screen. The 14" SMART HD Touchscreen is really the upgrade that you are going to be paying for.
All in all, if you're looking for a machine that will provide performance for more strenuous workouts, along with the technology bells and whistles that you love, the ProForm SMART Performance 800i may be just what you're hoping for.
Go to www.proform.com/treadmills to learn more!