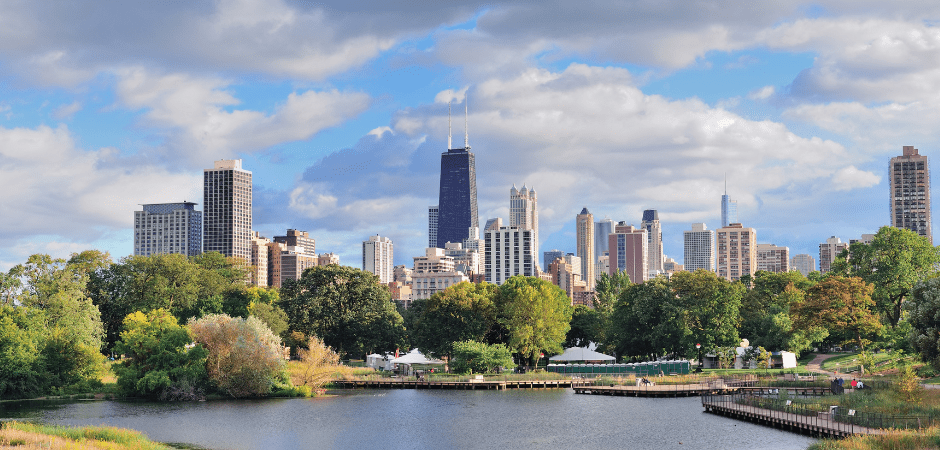 (Last Updated On: July 28, 2022)
If you're looking for a treadmill for sale in Chicago, Illinois, you've come to the right place. In this article, we've researched and chosen the best stores to shop for a treadmill in Chicago. Let's jump right in!
#1: Top Fitness Store 
The best place to find a treadmill for sale in Chicago is Top Fitness Store. Top Fitness Store has the best user ratings on Google (4.8/5 stars).

In addition, their store carries a wide array of treadmill brands including NordicTrack, Precor, Freemotion, Spirit, Assault, and more. A great bonus about Top Fitness Store is that if you're looking to shop for more than just a treadmill, TFS carries strength equipment and workout accessories. So, if you're looking to expand your entire home gym, this store is really a one-stop-shop. There are fitness specialists available in-store to help you find the best equipment for you and your needs. Top Fitness Store is open from 10 AM – 7 PM on Monday-Friday, 10 AM – 6 PM on Saturday, and 12 PM – 5 PM on Sundays. You can check out their website or head on over to visit them in person at 2070 N Clybourn Ave, Chicago, IL 60614.
#2: Fitness Factory
A close second runner-up on the list of the best places to find a treadmill for sale in Chicago is the Fitness Factory that has been in business since 1988.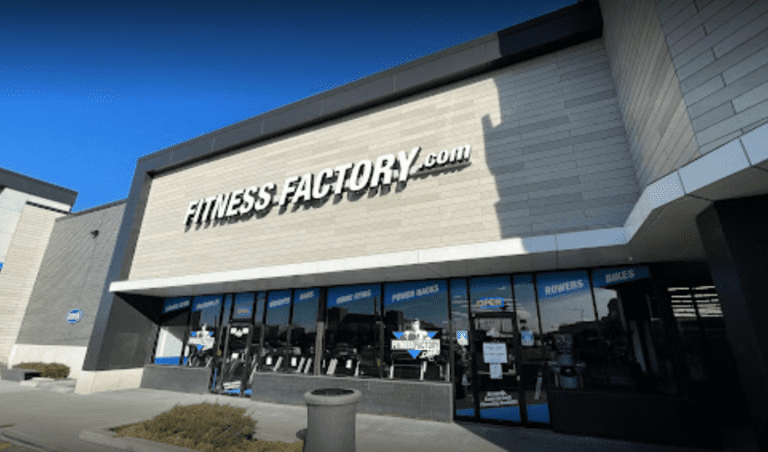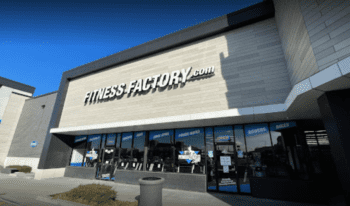 With 4.5/5 stars in Google review ratings, this store employs professional fitness consultants to assist shoppers in making the best selections. Fitness Factory carries a different variety of brands than Top Fitness Stores, with treadmills from brands like XTERRA Fitness, Spirit, Landice, Star Trac, and Endurance. Similarly to Top Fitness Store, Fitness Factory carries other strength equipment and accessories if you're shopping for more than just a treadmill. Their store hours are Monday-Friday 10 AM – 7 PM, and 11 AM – 5 PM on both Saturday and Sunday. Visit their website where you can live chat with a fitness consultant, or head on over to their retail location at 2599 N. Elston, Chicago, IL 60647.
#3: Play it Again Sports
Play it Again Sports is a buy and resell fitness equipment store. If you're looking for a treadmill for sale in Chicago, or looking to sell a treadmill in Chicago, check out Play it Again Sports.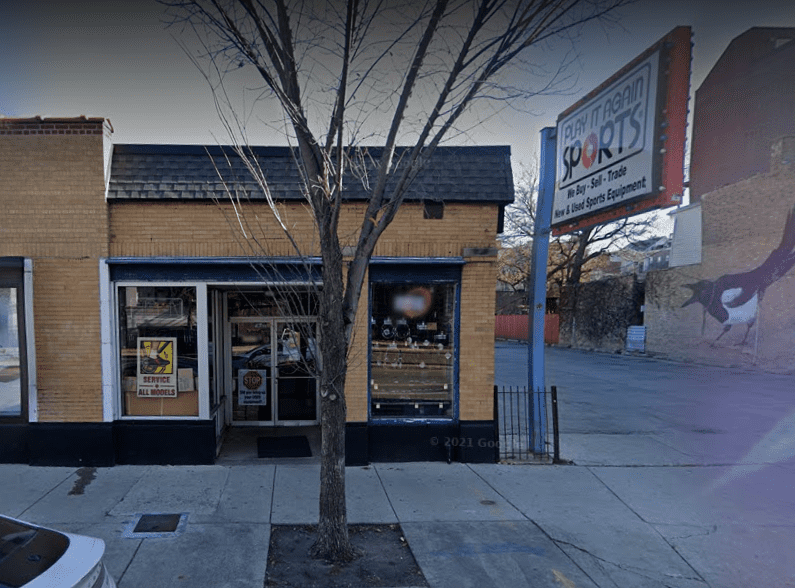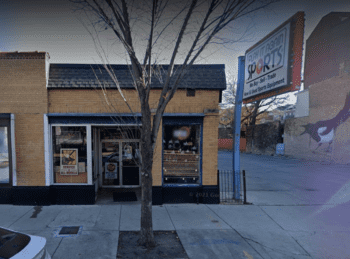 The Chicago location has 4.2/5 star Google star ratings. Because this store purchases used equipment, they have a wider price range than most other fitness equipment stores. You'll be able to find both new and used treadmills at this store. The treadmill brands available at Play it Again Sports will be dependent on what treadmills they have recently purchased. Play it Again Sports Chicago is open 11 AM – 8 PM Monday – Friday, and 11 AM – 5 PM on Saturday and Sunday. The best way to see what Play it Again Sports Chicago currently has in inventory is to visit their website, or if you're in the area check them out by visiting their store at 3939 N Ashland Ave, Chicago, IL 60613.
Shopping In-Person vs. Online
Treadmills tend to be one of those goods that people want to see in-person and be able to touch, feel, and test. While there are some real advantages to shopping for a treadmill in-store, there are also a lot of advantages to buying a treadmill online. When you shop online for a treadmill and purchase directly from the manufacturer, the biggest advantage is the flexibility in price.
Of course, buying a home treadmill can be a lot easier if you go test out a few in-person. This way, you'll be able to see what your preference is in brand. However, it's a good idea to just take note of which equipment that you prefer, and check out the same machines on the manufacturer website online. 
Fitness equipment retail stores can't budge on their pricing. These stores have overhead like rent, employees, inventory, etc. Whereas when you purchase directly from the manufacturer online, you're likely to get the best deal and save money. In addition, manufacturers usually run deals like free shipping or free assembly, access to fitness equipment technology, or long-term financing. 
More perks of shopping online include:
No people! (okay, maybe that's just a perk for us introverts)
No salesmen: A lot of fitness equipment retail stores offer commission to their employees so while we don't blame them for trying to close a sale, it can be a lot of pressure sometimes.
Shop at your own pace: When you're making a big decision like purchasing a treadmill, you want to make sure that you take your time and select the best machine. Shopping in-person can feel rushed, while shopping online allows you to take your time, browse treadmill reviews from experts, research, and find the best treadmill for your body and budget.
Ready to get shopping? Check out the best treadmills that are honestly reviewed and ranked by our team of industry experts. If you're shopping in a specific price range we've also categorized them by pricing – or if you're shopping for a treadmill by brand, we've got you covered there too.