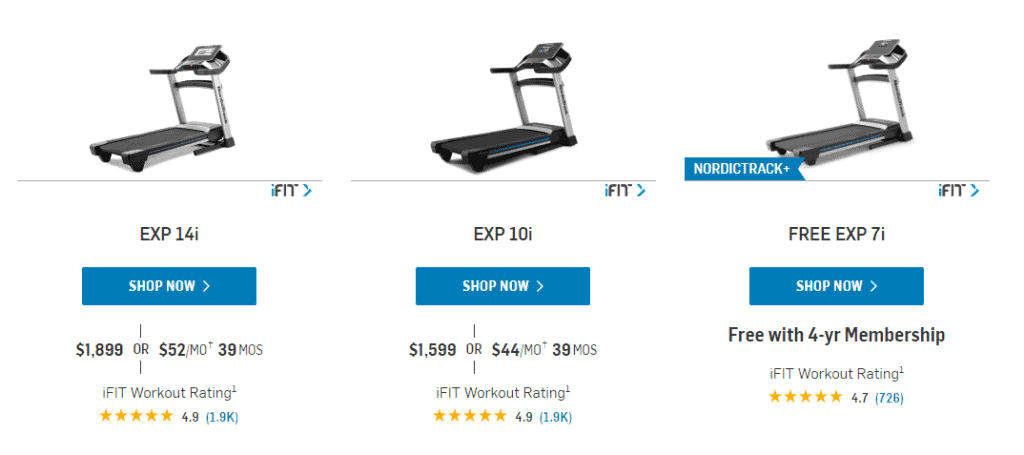 (Last Updated On: January 10, 2023)
Finding and buying the best treadmill is a complex task that can seem overwhelming without guidance. The principles, ideas, steps, and tips in this post comprise your complete guide to buying a treadmill online with confidence. 
These are the building blocks of a comprehensive personal plan for buying the best treadmill for your body and budget online. 
Your Complete Guide to Buying a Treadmill Online with Confidence
In this post we'll discuss some of the key things you need to consider before you buy a treadmill online, including how the online marketplace is changing, the benefits and advantages of buying online, the best place online to buy a treadmill, and steps to take to ensure you have confidence in your online purchase.
Throughout the post, we'll answer your most burning questions and summarize them as a list of FAQ's at the end.
Online Shopping is the New Normal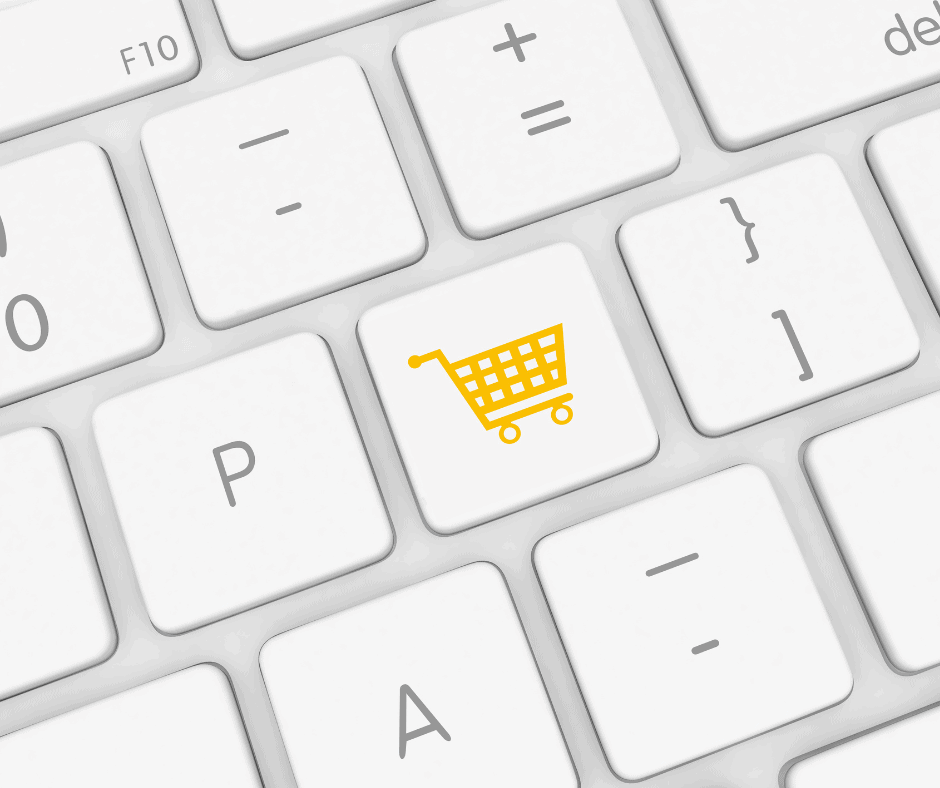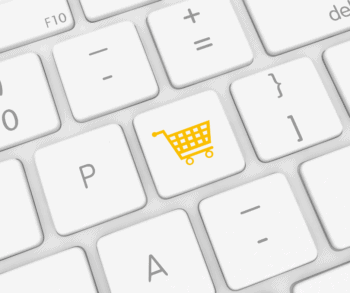 Online shopping boomed during the COVID-19 pandemic and e-commerce continues to grow and expand in ways we might never have imagined before 2020.
It's no secret that the COVID-19 pandemic changed our shopping habits in ways that are having long-lasting effects. Exercising at home has become more popular than ever, with treadmills becoming increasingly common in American households.
That's good news if you're in the market for a home use treadmill, because it means you'll find more buying options than ever.
Years ago, there were only a few cheap, low quality treadmill models were available for home use, but now the choices are near overwhelming. Sites like this one exist to help you avoid the overwhelm, and sift through the options rationally so you can buy the best treadmill for your body and budget.
Shopping online offers many advantages such as allowing you to avoid crowds and the accompanying possibility of being exposed to pathogens, while shopping from the comfort and safety of your own home. Admittedly, some may miss the in-person experience, but the convenience and savings from online shopping are undeniable.
Resistance To eCommerce Is Waning
It's worth noting that before the pandemic, many people resisted shopping online—thinking the items would be fraudulent, your identity would be at risk, or that it would be impossible to return the items, etc. These were just some of the objections raised—usually by older people.
But when the pandemic basically forced everyone to make more online purchases than ever before, people of all ages began to realize how convenient online shopping can be. People who were digitally resistant before the pandemic benefited from and even learned to learned to enjoy making online purchases.
Should You Buy a Treadmill Online?
Our answer is yes, with a caveat. 
Yes, you'll likely find the best deal on the latest model online.
However, we want you to follow a plan when you're shopping for a treadmill online to make sure you get the right treadmill that best suits your needs, and not simply purchase one as an impulse buy. This post is the foundation of just such a plan, including specific steps to follow. 
First, Be Clear: Why Are You Buying a Treadmill?
Wait. This post is about buying a treadmill online. What does self-knowledge have to do with it? In a word, everything.
That's why we compiled this list of questions that encourage you to be clear about your needs and fitness goals. We suggest you take the time to answer these questions sooner rather than later in your quest to find the right treadmill and purchase it online.
Furthermore, if a treadmill is part of your home exercise plan, your success in shopping for one online depends on the information you gather to inform your purchase. Your information is only as good as your research—otherwise known as your internet searches—and your searches won't be any good if you don't know what you're searching for. See where we're going with this? It all starts with knowing yourself, including your fitness goals and why you're buying a treadmill.
Benefits of a Home Treadmill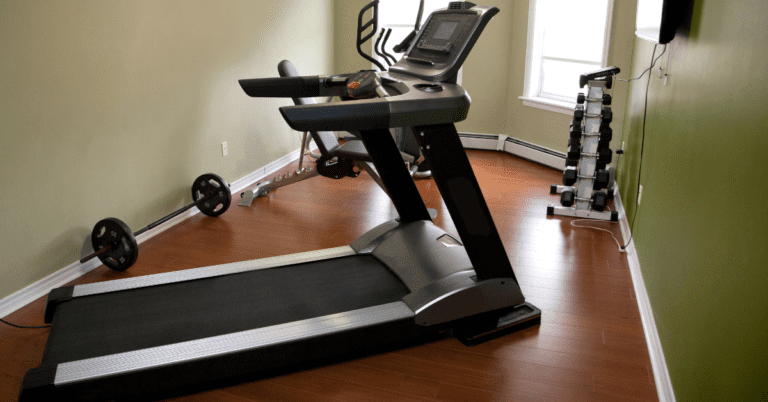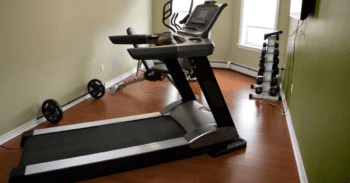 You already know the benefits of having a home treadmill if you're thinking about shopping for one online, but in the name of clarity, it's always worthwhile to review.
Treadmills offer an effective low-impact workout that allow you to reap the benefits of running without pounding on a hard or uneven surface. Running on the softer surface of a treadmill deck is much better for the health of your ankles, knees, hips, and back in the long run.
Running is fantastic for your cardiovascular health. The aerobic exercise you get from running boosts circulation and strengthens the heart muscle while lowering blood pressure, ultimately preventing heart disease. Cardiovascular exercise also lowers cholesterol and reduces the risk of stroke as well.
Once you are truly committed to buying a treadmill, the thought of where to buy it is likely to cross your mind next.
You may also be interested in the best treadmills under $1,500.
Treadmill Shopping In a Store vs Online:
What's The difference?
In the good ol' days, before the pandemic, many fitness equipment enthusiasts would never even consider purchasing a treadmill online without having a chance to try it out in person first.
When you buy a treadmill in a brick-and-mortar store, you get to be hands-on, test drive the machine, and check out all its features in person.
But when you buy a treadmill online, you don't get to discover how:
 the dimensions of the running surface fits your stride

 

easy or difficult the screens are to see

 

simple the controls are to adjust and manage

 

convenient is the placement of the cup holder

 

smooth and supportive the deck feels beneath your feet
Buying a treadmill online means taking a leap of faith. And yet, at the time of this writing, online sales of treadmills continue to grow, which means many people are doing it. 
All of these things and more play a big part in your satisfaction with the treadmill you choose. What all this means is that purchasing a treadmill online requires asking a lot of questions and doing a lot of research. 
When you purchase a treadmill online, you must rely on the words and assessments of others. You'll be making decisions based on the description of the model which is typically a combination of technical specifications, performance and comfort features, and marketing materials from the manufacturer, as well as other intel you gather from outside sources, including independent review sites like Treadmill Ratings & Reviews.
The Online Advantage
Online purchases definitely require leaps of faith, but they are also efficient and cost-effective. Shopping online saves you time and money. 
Shopping online saves time because comparison shopping checking prices and features online is quicker and more efficient on screen than driving from store to store.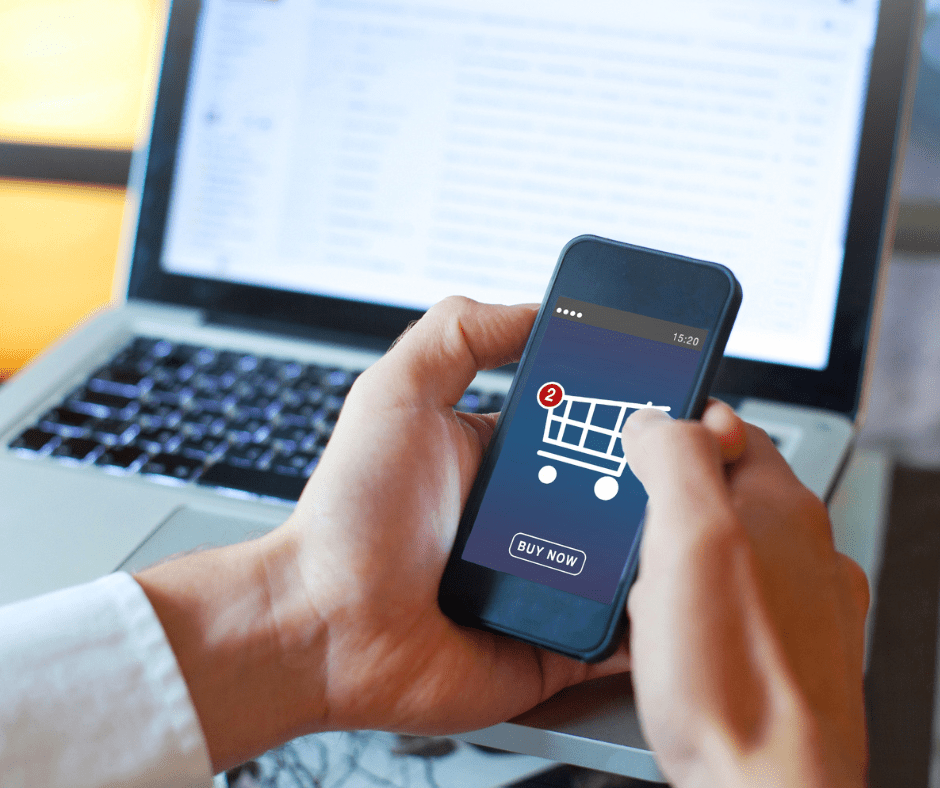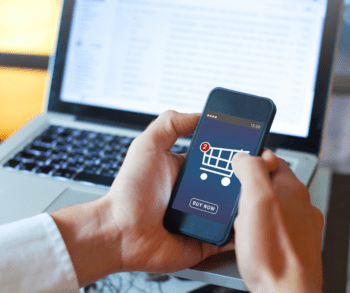 Shopping online saves money in part because online storefronts are typically less expensive to maintain than brick and mortar stores. And not only are online prices often cheaper, you'll often get free shipping and delivery. And just think of all the gas you'll save when you're surfing from site to site to "shop around" as opposed to driving from store to store.
Shopping from the comfort and safety of your own home allows you to avoid crowds as well as sales pressure. When you shop online you avoid sales pressure. You can still get help from salespeople when you shop online. For example, fitness equipment manufacturer's sites usually have an online chat, a toll free number or an email address. But you'll never feel harassed by unwanted "help" from a well-meaning employee who is simply doing her job. 
The main advantage of shopping for a treadmill online is that the experience can be economical and relatively hassle free. And even though successful online shopping requires you to do a lot of research on your own, the tools for doing that research are at your fingertips.
Which Online Site is The Best Place to Buy a Treadmill?
Of course, you'll need to decide where online to make your purchase.
You can purchase a treadmill online from big box retailers such as Walmart or Amazon, from warehouse membership clubs like Costco, or from online sporting goods specialty stores. Each of these retailers will offer a different experience with different pros and cons.
There are many places you can buy a treadmill, but the most cost effective we've found is directly from the manufacturer online. That's because when you deal directly with the manufacturer, there's no confusion about who is responsible for what level of service and everything is clear and straightforward as far as the warranty and any future requests for parts and service.
Treadmills are typically less expensive when purchased online through the manufacturer's web site for several reasons:
1) the online storefront avoids the overhead costs of maintaining a physical store
2) direct-to-consumer shipping and delivery eliminates the costs of secondary deliveries from manufacturer to retailer and retailer to consumer
3) manufacturers receive volume discounts on delivering heavy equipment like treadmills because they do so much of it, and those savings are passed along to their customers.
We recommend buying online directly from the manufacturer. The manufacturer often has the best prices, and they will have the cleanest least-encumbered warranty offering.
If you're looking for the best deal available, you get to decide what that is for you.  All we ask is that you do your research. Once you've done that, your decisions about which treadmill to buy and where will become so much easier. 
That leads us to our list of steps to follow once you've decided that your treadmill will be purchased online.
Check out the best treadmill options under $1,000. 
11 Steps to Follow When Buying a Treadmill Online
Our Review Team developed this list based on advice they've followed themselves and passed along to others.
Evaluate your needs

. We recommend that you take this first step very seriously. Get out your favorite beverage, some paper, and a pen. Then

answer the questions we prepared for you in this post

. These questions require your honest answers to questions like: What is your current fitness level? And, what are your short term and long-term fitness goals?

You'll also want to make note of how much square footage is available for accommodating your new treadmill, and how many treadmill users are in your household.
Determine your budget.

Crunch some numbers to figure out what price range you'll be shopping in. We routinely advise our readers to look at treadmill models in the price range slightly above their budget. This helps to ensures your needs are being met and builds confidence in your final decision.

Do your research

. Use all the resources at your disposal to become familiar with the different fitness equipment brands and the treadmill models they offer. Pay close attention to the mechanical specifications of each model and the additional features it offers to discern which treadmills meet your needs and will help you meet your fitness goals. Once you've discovered the models that meet your needs

and

fall within your budget, you're ready to uncover the finer details, including what others are saying about the models you're interested in.

Read treadmill reviews

. Ratings sites like

Treadmill Ratings & Reviews

and online customer reviews on retail sites like Amazon can be a great source of information. Online forums like Quora are also useful. Read the positive comments as well as the negative ones, and absorb all the details from sites you trust.

Shop around

. Once you have a good sense of which treadmill brands and specific models will meet your needs, you can begin comparison shopping. Explore what's offered from site to site, retailer to retailer. Remember, many retailers will price-match if you find the same item listed at a lower price elsewhere. Document your findings and give them a call. It never hurts to ask.

Test in person if possible (optional)

. You might be able to test drive the models you're considering at sporting goods stores, but be aware you may fall prey to sales pressure there. You may also try testing treadmills at local health clubs. Even if you're not a current member, many health clubs will offer you a few days free as a trial.

Different clubs are likely to have different brands of equipment available for you to experience, although they may not be the newest models, and you may not be able to sync your device or personal fitness app accounts with a public machine, so it may be challenging to experience of the digital programming features so popular on home treadmills these days. Ultimately, you may decide that an in-person test is not necessary. If that's the case, skip this step.
Measure the running surface

. Whether you're able to try out your treadmill of choice in person or not, you'll still want to get a feel for what it will be like work out on its tread deck. One way to do this is to mark out the running surface area on the floor with a tape measure and some masking tape. Then step into the space and move the way you would if you were working out. If you step outside the marked area, or your elbows extend way beyond the boundaries, the running surface may be a bit small for your needs, and it would be wise to explore some different options.

Measure the footprint

. Marking out the size of the running surface isn't the only measuring and marking you should do. We also recommend marking off the dimensions of the assembled machine—its footprint—preferably on a piece of cardboard or a sheet or blanket, so you can move it around. You'll want to move this template around to see how the treadmill will best fit in the available space you have designated for it.  The best time to do this is

before

you make the purchase. That's because it's far easier to move a placeholder the size of the treadmill than it is to move the assembled treadmill itself.

Get your questions answered

. This will likely involve making some phone calls.  Start with customer service at your preferred retailers, and follow up as necessary with the manufacturer.

Before each call, write your questions down. Have any relevant item numbers or membership numbers handy, and get the name of the representative you speak with. Making phone contact with the customer service department of the manufacturer or your retailer of choice will not only get your questions answered but will give you a chance to see what dealing with their customer service is like when you have a question or need a repair in the future.
Sleep on it

. Sales professionals are trained to create a sense of urgency to close the sale. But when you're making a big investment, which your treadmill is, it's important to take your time and avoid feeling rushed or pressured. This is especially true if you have any doubts.

If you're feeling positive and enthusiastic about your choice after you've "slept on it" or stepped away from the decision for a while, then you're more likely to feel confident about making the purchase.
Plan ahead for delivery and assembly

.

Shopping online includes delivery—at least partially. Most treadmills weigh more than 100 lbs., so they can be difficult to deliver and move into place once delivered.

Getting a treadmill home from a local store could be difficult if not impossible on your own, and paying for local delivery can be expensive. Be aware of the type of delivery that's included with your online purchase. If it is "threshold delivery" or "ground service only," you'll likely need to make additional arrangements for having the treadmill brought into your home. You may also consider additional services for assembly and setup. Be aware that you're likely to pay more for any deliveries that involve stairs.
What If You Still Can't Decide?
Sometimes doing a lot of research and gathering a wealth of information can work against you. The more you learn, the more difficult your decision seems to become.
What are you supposed to do after you've done all this wonderful research, and it comes down to two different treadmills and you just can't decide? Or, maybe you know what treadmill you want to buy, but you can't decide whether to buy from an online retailer or the manufacturer.
Here are a couple of techniques to help you make a decision. It may sound too good to be true, but these two tried-and-true methods for deciding among options will work well for treadmill shopping or anything else.
Make a personal pro-con list and evaluate it effectively.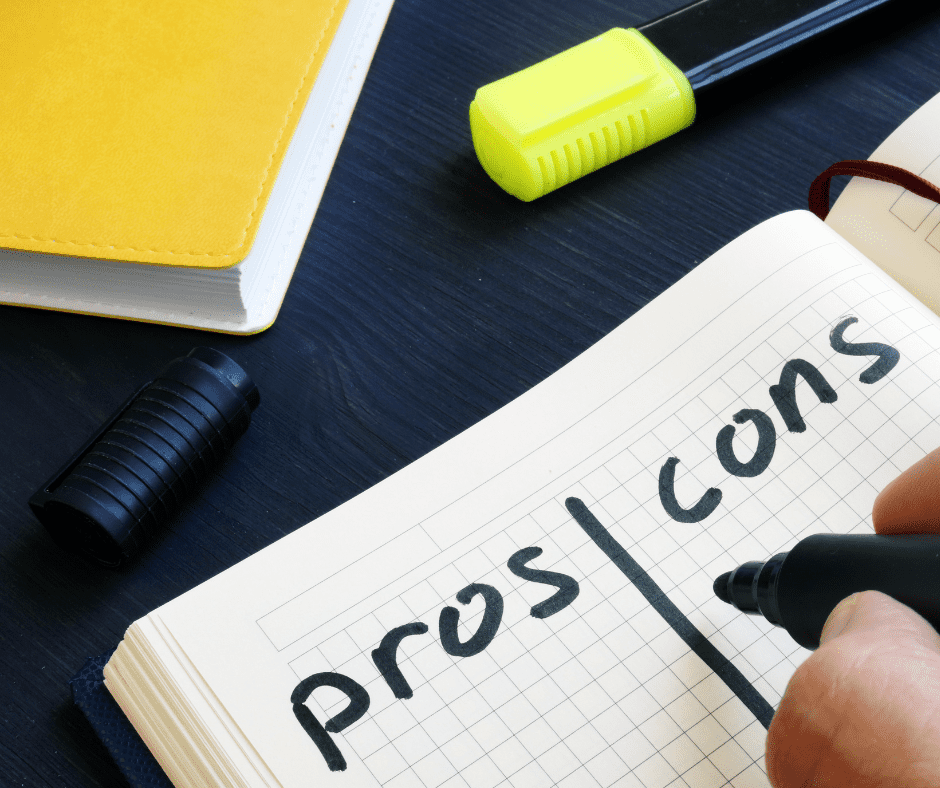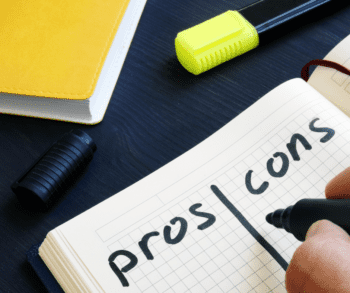 The key to turning a pro-con list into a helpful tool for decision making is creating it yourself and then evaluating it effectively.
You may have seen pro-con lists for individual treadmill models posted on review sites. But don't be lulled into thinking these lists have done the work for you.
If you're stuck in your decision about which treadmill you should buy, you'll want to generate your own pro-con list based on the specifications and features of the model as they relate to you and your individual circumstances. Think about—and write down—what specific advantages and disadvantages does this model bring to you, in your household, and relative to your personal needs and goals?
The other important part about your personal pro-con list, once you generate it, is that you'll need to evaluate it effectively. In other words, evaluate the items on your list through a certain perspective to help you make your decision. 
One effective way to do this is to weigh the negative consequences of each option. This works well when you think you can't go wrong with either choice. Allow yourself to explore what the consequences will be, down the road. Look at it from the perspective of "What could go wrong if I make this choice?"  and "What opportunities will close for me when I choose this one?" Ask yourself these questions for each model you're considering, and even for the items on your list, as appropriate. Write down your answers. This type of deep dive usually makes the correct decision abundantly clear. 
If not, you may need to… 
Flip a coin.
Flipping a coin is an age-old method of deciding which choice to make when you're stuck. Assign one side of the coin to one of your choices; the other side represents the other choice. Toss the coin in the air, and the side that is face-up when it lands is the choice you pursue.  If you feel devastated when the coin lands, it's an indicator that the other choice is the right one.
What to expect when you buy a treadmill online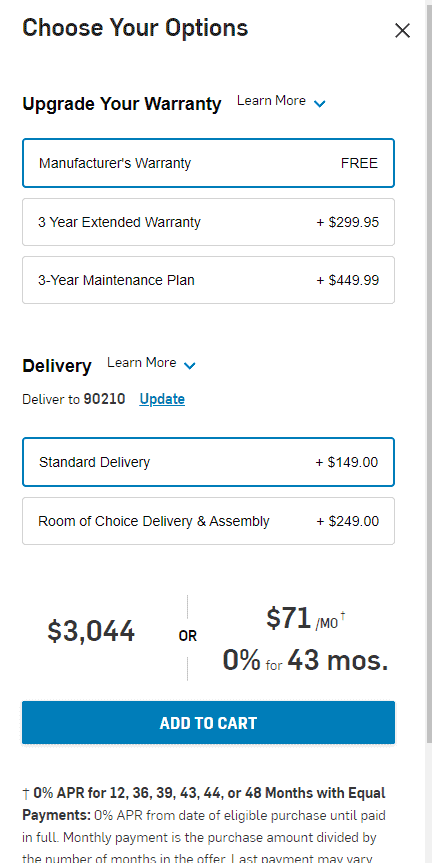 Whew! No doubt it feels like a relief to be validated in your decision to buy a treadmill online and to have a step-by-step game plan for moving forward. So what should you expect when you buy your treadmill online?
In short, when you buy a treadmill online. You can expect to:
Get a better price than you might have had you not purchased your treadmill online.

Be presented with multiple options for shipping and delivery.

Consider assembly and setup services for an extra charge.

Have a pleasant experience. (We believe you'll receive more of what you put out into the world, so we suggest that if you expect a positive experience, you'll have one.)
In conclusion, we highly recommend buying treadmills online, directly from the manufacturer. It's been true in our experience that the manufacturer's website offers the best deal once you consider online discounts, sales tax, treadmill delivery, and warranty/consumer protections.
Ultimately, when you buy your treadmill online, you'll save time and money. And by doing your research to prepare for buying your treadmill online, you can be confident you're making the best possible decision, which is important since your treadmill will be a central part of your home exercise plan for many years to come.
We hope this article helped you warm up to the idea of buying a treadmill online and introduced you to the process involved and the steps you'll need to take to be successful.
As promised, here is a summary of answers to your most burning questions, which are addressed more fully in the content above. 
If you still prefer to shop in-store, check out the best treadmills at Walmart and the best treadmills at Costco.
FAQs about Buying a Treadmill Online
Should I buy a treadmill online?
Yes. In our opinion and experience buying a treadmill online, direct from the manufacturer, will likely save you time and money.
What's the best place online to buy a treadmill?
We recommend that you buy your treadmill online directly from the manufacturer's website.
What's the difference between shopping for a treadmill online and shopping for a treadmill in a store?
Shopping for a treadmill online requires that you rely on the words and descriptions of others. Because shipping and delivery is built into the process of eCommerce, purchasing your treadmill online is likely to be a more convenient and streamlined experience than shopping at a local brick and mortar store.
What are the biggest advantages of buying a treadmill online?
Ultimately, you'll save time and money when you buy your treadmill online. Buying a treadmill online is cost-effective and relatively hassle-free.
How do I find the best treadmill to buy online?
You'll find the best treadmill for your body and budget by being diligent and doing your research. We created this post to help you get started!
What can I expect when I buy a treadmill online?
First and foremost, expect to have a positive experience. By buying your treadmill online, you can expect to save time and money overall.