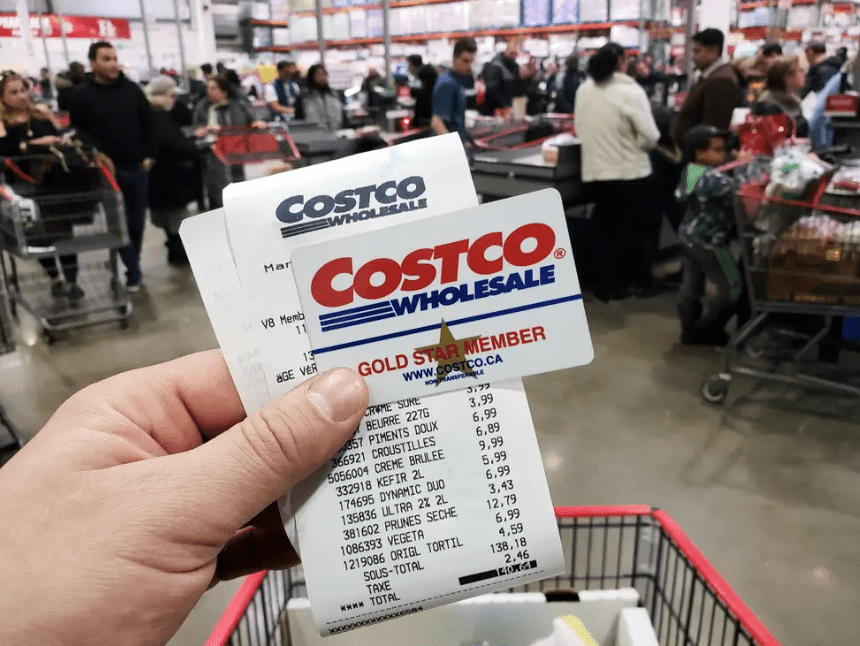 (Last Updated On: June 6, 2022)
Home exercise equipment machines, including treadmills, are available at Costco. But should you buy a treadmill at Costco? And if you buy a treadmill at Costco, how will you know you're getting the best treadmill?
If these questions have occurred to you, read on. In this post, we've collected some insights and tips to help you find the best treadmill for your body and budget at Costco.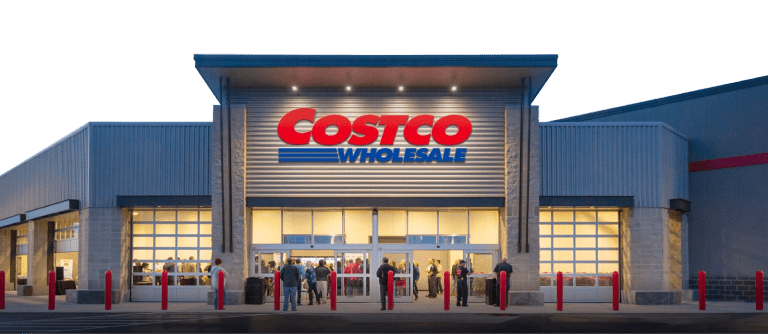 This post is NOT a full review of individual treadmill models available at Costco. That's because Costco's inventory changes often. By the time we assess what's available and make a recommendation, different models will be offered. Instead, this post discusses vital information and considerations about shopping at Costco so you can feel confident about whether or not Costco is the right place for you to purchase a treadmill.
Costco is Different From other Retailers
You may already be an experienced Costco shopper. If you are, then you know how shopping at Costco is quite a bit different than shopping at other big box retailers like Walmart. And, of course, all the things that make Costco special become even more relevant and important to understand when the item you're shopping for is a treadmill.
A treadmill as an investment in your healthy lifestyle—a vital tool for helping you reach your fitness goals. A good quality treadmill has a lifespan of around 10 years. Something that important, and that long lived, deserves your careful consideration before you bring it home.
In our opinion, buying a treadmill requires quite a bit more research, thought, and attention than buying food items, household goods, paper products, or other bulk items Costco offers at a discount. So, whether you're a regular Costco shopper or not, we encourage you to peruse the information and insights we've included in this post before you purchase a treadmill at Costco.
A Brief History of Costco
To understand how Costco differs from other retailers, it's helpful to take a look at its background as a company.
Costco was one of the first membership warehouse clubs. Costco members pay an annual fee to gain access to brick-and-mortar stores referred to as "warehouses." At the time of this writing, the annual membership fee is $60.00 for an individual. The idea is that when you shop there regularly, you'll more than earn back the cost of the membership in savings from the discounts offered by the club.
The store we know today as Costco began in 1976 when California entrepreneur Sol Price and his son Robert set up a store inside an old airplane hangar. They sold bulk items to small business owners at a discount from the no-frills location. Customers paid a membership fee to access the store, which became known as Costco in 1986.
Costco's business model proved to be a success; the club buys bulk direct from manufacturers—often their discontinued or clearance items—and offers them at a discount to fee-paying members. Today, Costco has a multinational retail presence, with 828 warehouses worldwide as of February 2022.
Costco has always emphasized its warehouse stores, but during the COVID-19 pandemic, Costco online (www.Costco.com in the United States) grew immensely and has continued to expand. At the time of this writing, Costco is continuously adding items to its online offerings due to the popularity of shopping from home.
But it's worth noting that Costco's online inventory and its warehouse inventory are very different from one another. We'll explain more below (see tip #3) about what those inventory differences might mean to you if you're looking to buy a treadmill at Costco.
Benefits of Shopping at Costco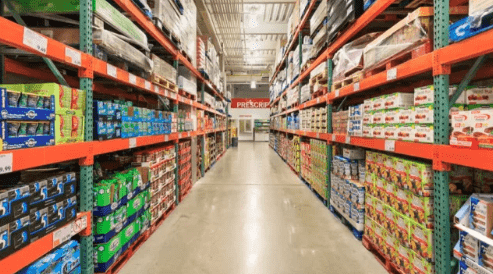 Shopping at Costco can bring a real sense of satisfaction and true savings. Many shoppers love the appeal of the no-frills warehouse environment; if the store isn't fancy, you're sure to save a bundle, right? Indeed, there are significant savings to be had at Costco, especially on certain items, and especially if you have a need for purchasing in bulk. 
However, there are certain disadvantages to shopping at Costco as well. For example, if a bulk-purchase food item spoils before you can use it, then it wasn't such a bargain after all. You may be interested in checking out some other general advice on shopping at Costco, including these especially practical 26 Costco Shopping Tips & Tricks to Save Money.
Bulk buying works well for consumable items—like paper products or pantry staples. But it doesn't work quite as well for durable goods like appliances or home electronics. And that's why Costco is well known for offering deals and incentives on appliances and electronics. But treadmills don't fall into either category— which is something to think about when considering the warranty on a machine you will own for a long time.
It's also well known that Costco can be a place where you end up overspending or simply failing to get a good deal. Costco uses multiple marketing and merchandising strategies to maximize its earnings. Being aware of this can help you maximize the savings you'll find there to your own advantage.  
What You Need to Know Before You by a Treadmill at Costco (or Anywhere)
We recommend that you have some baseline knowledge before you start shopping for a treadmill. You can read more about what we recommend here.  
In short, if you're looking to buy a treadmill, we advise you to know:
yourself

your current fitness level

your future fitness goals

your budget
After you're clear on those things, we advise you to carefully consider the mechanical specifications and the performance features as well as the comfort features of any treadmill to find a match with your individual needs as outlined above.  You can use a review site like ours to locate the specific treadmill brand and model that checks all the boxes for you.
We also suggest that you have a good grasp on what to expect from the source you make your purchase from—whether you are buying from the manufacturer, a retailer online or in person, or a membership warehouse like Costco.
What To Expect When Shopping at Costco
If you're serious about finding the best treadmill for your body and budget, we suggest you do your homework first as outlined in the section above and identify which treadmill manufacturer(s) and model(s) will meet your needs.
 Once you're armed with the basic intel, if you find your best treadmill on sale at Costco, you can feel confident about taking the next steps toward purchasing it there.
Before you buy a treadmill at Costco, it's a good idea to understand some fundamentals about shopping at this membership warehouse club. Here are 5 things to consider.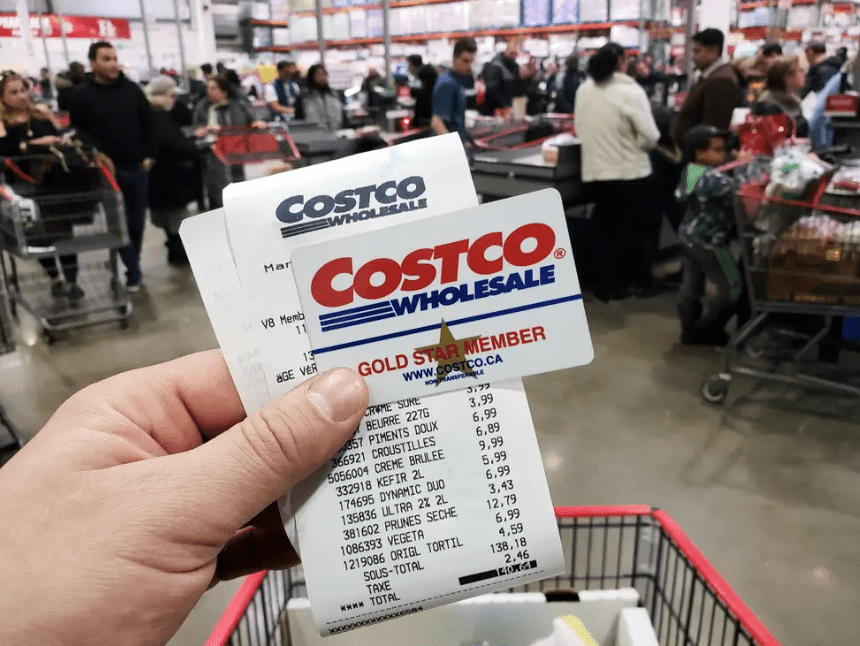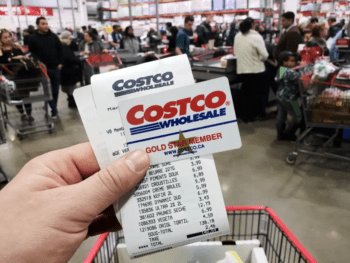 Do you need to be a member to shop at Costco? In a word, no. But Costco is a membership club after all, so what gives? 
Here's the deal: You'll need a Costco membership card or Costco gift card to enter a warehouse store and make purchases there. As an aside, it's worth noting that anyone can use the Costco pharmacy, member or not.
It's also true that anyone can shop at Costco online but there's a catch. There's a 5% surcharge for nonmembers who purchase from Costco online, and not everything in the online inventory will be available to you if you're not a member. 
So, if you're determined to purchase a treadmill from Costco and you're not a member you have options. You might decide to join. Or you could accompany a member into a store and if you decide to make a purchase the member can pay for your purchase, and you can pay them back. Alternatively, your friend the Costco member could provide you with a Costco gift card. 
And by the way, if you decide to join for the purpose of making a specific one-time purchase, you may be interested to know your membership is returnable. In other words, you could decide to return your membership after making the purchase.
Costco offers deep discounts on some items but not on others. The idea is that once you are in the store to purchase the discounted items, you are likely to decide to buy other things that are not be as heavily discounted.
Retail marketing experts have observed that Costco goes so far as to invoke loss-leader strategies with items like their iconic $4.99 rotisserie chicken. The company loses money on these items, but since you'll buy more than just the chicken while you're there, the company makes up for the loss and then some.
There are other discounts and incentives to spend. For example, singing up for Costco Concierge Services and using a Costco credit card and can bring you cash-back rewards and even extend warranties on electronics. But offers that are in effect for appliances and electronics do not apply to fitness equipment.
Your best bets for benefiting from Costco's discounts without falling prey to marketing tactics include: Know yourself and what you're shopping for; comparison shop ahead of time to make sure Costco is presenting the best price; then make a list and stick to it. 
When shopping in a Costco warehouse, you'll want to pay special attention to the price tags, because the store uses a special price tag coding system. Once you've committed the system to memory, it will be easier to decide what goes in your shopping cart today and what can wait for the next trip.
If a marked price ends in .97, it's on clearance. If there's a * next to the price, the item will not be restocked. A price ending in .00 or .88 indicates the item is also discontinued. So if you see these prices on an item you're shopping for, that's your signal to stock up this trip, because the item won't be available next time you're in the store.
Prices ending in .49, .79, or .89 indicate that Costco worked a deal with the supplier and is passing the savings on to you. Prices ending in .99 are not particularly discounted. 
The Generous Return Policy
Costco is known for its generous return policy. You can return almost anything you bought at Costco, including your membership as mentioned previously. 
Costco figures their generous return policy removes self-doubt and makes you more willing to buy. Human behavior experts also know that generous return policies also make a customer less likely to return an item. 
Any limits or exclusions? Your best bet for staying on top of how the return policies might change is to call and ask.
Coupons are not honored at Costco because the whole idea behind your annual membership fee is that the savings are built in. Save your coupons for use at other retailers for additional savings.
However, if you purchase something at Costco, and then Costco puts that item on sale, you'll likely be able to get the sale price by calling customer service at your point of purchase and asking them to refund you the difference between the price you paid and the sale price. 
What is the "Best Treadmill" at Costco?
The best answer this question begins with the fact that the Costco inventory changes often—both at the warehouse and online.
For example, at the time of this writing, 6 treadmill models from 3 reputable brands were listed on Costco.com and a 7th became available within a 2-week period. Three of the 7 treadmills listed on Costco.com during this period were not able to be added to the site's online shopping cart for purchase, with or without a Costco membership number.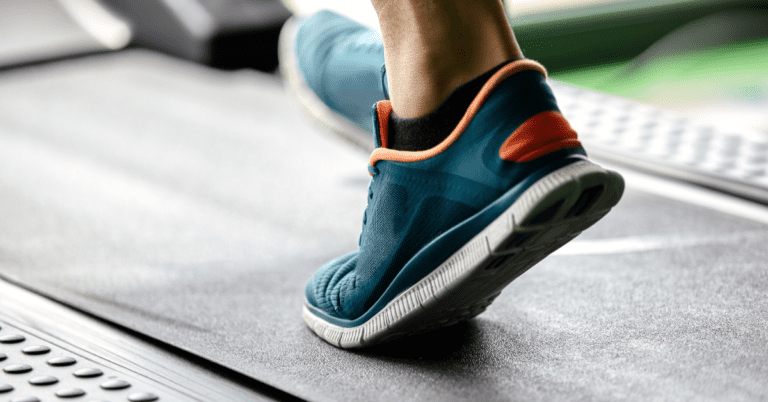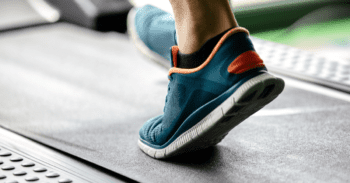 The member services representative who assisted our Review Team by phone suggested that online shoppers should call member services if they see an item offered on the Costco.com web site that does not populate in your cart as expected. They can either help you make the purchase over the phone and will work to resolve help resolve any tech issue with the site.
Further reflection on the question of what is the "best treadmill at Costco" reveals it's not as important to know the best treadmill at Costco, as it is to know the best way to shop for a treadmill at Costco. In other words, it's more about leveraging you Costco member benefits than knowing what's available at any given time.
Here's an example:
At the time of this writing, Costco was offering NordicTrack, ProForm, and Exerpeutic brand treadmills on Costco.com. We invite you to check out our reviews of these brands and the most current models offered by the manufacturers.
A couple of the models listed on the Costco site are no longer listed on the manufacturer's web site. And a couple of the models are available through Costco.com with an added manufacturer's discount.
Now, if you've done your homework and any of the treadmill models listed on Costco.com are of interest to you, it may be worth calling Costco member services to find out if they are still in stock and to get them to assist you with your purchase. 
And when you do your research, here is something else you'll notice. Both NordicTrack and ProForm are manufactured by Icon Fitness, which means they are designed to work with iFit digital programming. 
The iFit technology must be purchased separately from the treadmill machine and is billed as a monthly subscription. While one year of iFit for free is included with the purchase price of most NordicTrack and ProForm machines (Costco is like other retailers in this regard), the subscription-based digital programming is an important factor in your treadmill buying decision because it represents a recurring monthly expense that must be accounted for in your household budget.
An additional thought for why you may wish to leverage Costco if one of these models will meet your needs is that savvy shoppers will know that purchasing an Icon Fitness brand treadmill from Costco could be a cost-effective way to try it out the iFit digital programming technology.
For example, if you aren't completely sold on the idea of Icon Fitness' iFit digital programming and its monthly subscription fee, and yet you are curious about it and would consider trying it if you could get the service for a low-cost entry point, purchasing one of the NordicTrack or ProForm machines from Costco might be a good way to get your foot in the door. You could invoke the Costco return policy if it turns out that iFit is not for you after all.
This is simply one small example of how a savvy shopper might be able to get their best treadmill at Costco.
So—should you buy a treadmill at Costco or not?
Do you see a model you're interested in at Costco? If not, move on. It can be that simple.
On the other hand, if you find your ideal treadmill available at Costco, that's your cue to ask additional questions so you can make a wise decision. 
Here are some pros and cons we wish everyone would consider before they commit to buying a treadmill at Costco.
On the pro side, good deals do exist at Costco. We've already shared our opinion that Costco may not be the best place for you to purchase an item like a treadmill. But if you enjoy shopping at Costco, and you don't mind doing your homework, you'll likely enjoy the process. And because Costco's business model involves moving closeouts or discontinued items, you may be able to find a model you wouldn't be able get anywhere else—in other words, a model that a manufacturer is no longer offering.
On the con side, that same discontinued model that you couldn't find anywhere else may be out of date and difficult to maintain or repair over time. Will this work against you? You get to decide.
The process for resolving any mechanical problems should they arise, or managing repairs to your machine due to routine wear and tear, can become complicated and expensive over time if the machine is not purchased directly from the manufacturer.
Ultimately, you can get lulled into thinking something's a good deal when it's not. And there's so much more we can add to this discussion… 
To help you decide whether to buy a treadmill at Costco, our review team came up with some guidance for you in the form of 10 tips.
10 Tips to Help Savvy Shoppers Buy the Best Treadmill at Costco
These tips represent the combined experience of our Review Team. They combine the information provided above with our personal experience as Costco members and our unique perspective as both consumers of fitness equipment and professionals in the fitness equipment industry. Our Review Team also talked to a Costco member services representative by phone to ask specific questions about buying treadmills at Costco.
These 10 tips will help you shop smart at Costco.
1. Do your homework ahead of time. 
When you do your homework ahead of time, you'll know which specific treadmills you're interested in. This will keep you from making an impulse buy and being disappointed. In other words, this one tip alone could prevent you from ending up with a very expensive clothes hanger (otherwise known as your unused, unwanted treadmill) taking up floor space in your living room, spare bedroom, or basement.
When you do your research ahead of time and know which treadmill you want, you can make the decision when the time is right.
This means knowing which treadmill is the best treadmill for you. If the best treadmill for you is available at Costco, then buying it at Costco may be the right way to get the best deal. 
Be clear about your reasons for purchasing a home treadmill. Costco is known for inciting impulse purchases. A treadmill is an investment, and is not typically something we would recommend you buy on impulse. In another post, we have a list of introspective questions you must ask yourself when you embark upon your quest for the best treadmill.
2. The inventory at Costco changes often.
This matters because you'll want to take your time and be thorough when doing your research prior to purchasing a treadmill. There's a significant amount of introspection and self-reflection that goes into making a wise treadmill purchase, and that can take time. Meanwhile, an item available today at Costco may not be there tomorrow or next week. Although Costco favors swift purchase decisions, you don't want to be rushed when making decisions about which treadmill is best for you.
But when you've decided on the make and model of your ideal treadmill, and you notice it's being offered at Costco, then it's definitely time to make a decision. In that case, your next steps will ideally involve checking out some comparison sites and clarifying additional questions (see tip #7). Based on what you find, proceed accordingly. 
It's worth noting here that not only does the inventory at Costco change quickly but the entire landscape of shopping everywhere, both online and offline, has changed drastically over the last two years. And this trend of rapid change is expected to continue for the foreseeable future, so be ready to adapt. 
Savvy shoppers not only remain aware of current shifts and trends, but they also utilize all the tools and resources available to them, including sites with valuable information like we've gathered for you here at Treadmill Ratings & Reviews.
3. Your local Costco warehouse and Costco.com have two separate inventories.
This means you'll need to stay within your purchasing environment should you decide to make a return or exchange.
In other words, if you purchase a treadmill at a warehouse location and wish to return it, you'll need to physically return it to the warehouse… and the local store won't send someone to pick it up. This is a practical matter since treadmills often require assembly and are heavy weight items that can be challenging to move around.
However, if you purchase a treadmill from Costco online and wish to return it, Costco will send someone to your location to pick it up.
4. Be aware of assembly requirements. 
Treadmills require assembly and set-up, and not everyone is handy with a screw driver and a set of directions. With this in mind, Costco offers an add-on option for assembly.
However, it's important to be aware that Costco technicians may not be sufficiently trained to assemble your machine optimally. Assembly is definitely something to ask about before you buy a treadmill—from Costco or any source.
5. Ask about warranty restrictions and limitations. 
Treadmills do not qualify as "electronics" or "appliances" at Costco. That distinction matters because many of the appealing warranty extension, return, and repair policies that Costco offers on luxury items simply don't apply to treadmills, even though treadmills are large expensive items, and should, logically, count as luxury items – or even electronics, with all the digital technology included on treadmills these days.
Read any of our reviews on this site, and you'll know how important we think warranties are. The quality of the treadmill is directly reflected in the terms of a manufacturer's warranty. The better quality, the more generous the warranty and the less repair a machine is likely to need.
 That being said, the warranty holds the manufacturer accountable to the customer for repairs as needed. When a retailer is in the mix between the manufacturer and the consumer, it's not always clear who is responsible for repairs should they be needed.
Make sure you understand the fine print regarding the warranty's terms and restrictions if any, before you make the purchase. Your treadmill will need repairs if you use it, and you want that process to go smoothly.
6. It is possible to return/exchange Costco treadmills. 
In general, purchases made at Costco can be returned or exchanged (with receipt) for up to a two-year period. 
The Costco member services representative we contacted by phone for this post told us this, and then quickly followed that statement with the advice that you should always call to check on the return or exchange policy.
Which leads us to our next tip…
7. When in doubt, call and ask.
A live person from the Costco Member Services department is readily available to answer your questions by phone or online chat (but not by email). Of course, it's always important to make sure you're calling the right person (see tip #2 above).
If you've purchased from a warehouse, you'll have better luck contacting the warehouse directly. Likewise, if you've purchased online, you'll need to go through the online call-in number instead of reaching out to local warehouse personnel. 
And here's a bonus for effective call-in queries. When you call Costco Member Services, it's helpful to have the item number of the item in question or your receipt and your own member number available.
8. Compare your potential Costco purchase with what the manufacturer is offering.
Sometimes the manufacturer's sales are better or same price as Costco's offering. Buying direct from manufacturer gets you direct access to the manufacturer's customer service and repair, which is specific to the machine and programming of the brand. This can be helpful when something breaks or when routine maintenance or repairs are needed (see tip #5).
Being a savvy shopper means, do your research first, then look for the best deal. And by the way, the best deal isn't defined solely by the lowest price. The best deal includes customer service and product support. You'll need this with a treadmill because you'll have it for a long time.
9. Consider the hidden costs of owning a treadmill.
Will the great deal you got at Costco end up costing you more in the long run? Treadmills (when used properly to help you take consistent action toward fulfilling your fitness goals) take a lot of use and must withstand a great deal of wear and tear over time. Mechanical parts in frequent motion will break down. It's not a matter of if, it's a matter of when. All the more reason to be sure you understand the warranty (see tip #5 above).
And there will be additional costs beyond the purchase price. Things like delivery and assembly, the inevitable repairs, and any monthly subscription fees that may be required for digital programming over the lifespan of your machine—which could be 10 years. Do the math and decide if these hidden costs render your good deal not so good after all.
10. Don't be fooled into thinking you're getting a good deal when you're not
. 
Costco is known for setting the stage for impulse purchases. This is the recurring cautionary tale regarding shopping at Costco, especially in the warehouse setting.
Even when shopping at Costco online, resist the temptation to buy a treadmill at Costco because it's available at Costco. If you see your best treadmill at Costco, your first impulse should be to immediately comparison shop at other retailers and the manufacturer's site. This will lead you to the best deal. When it comes to finding the best treadmill for your body and budget, we want you do to do exactly that—find the best.  Don't compromise! In other words, don't just buy it because it's at Costco and it seems like a good deal at the time.
Caving in to the temptation to make impulse buys, failing to understand the warranty in full and failing to factor in the hidden costs all contribute to an illusion of savings. Be aware of this and don't fall prey.
In conclusion…
Keeping these tips in mind will help you avoid disappointment or worse yet, regret. You'll be much more likely to purchase a treadmill that will help you meet your fitness goals and then go on to help you meet new ones.
You may or may not find the best treadmill for your body and budget at Costco. But if you're a savvy shopper and you've done your homework ahead of time, you'll be able to decide with confidence.
On the other hand, failing to consider these tips could lead to regretfully purchasing a treadmill that simply doesn't meet your needs. We think your fitness goals are important and we want you to be clear about them and choose a treadmill that helps you achieve and maintain them.
Purchasing a treadmill (or other sports equipment) at Costco can bring you a fabulous deal, but not always. Savvy shoppers know the 10 tips we offered here are just the beginning to help you discover the best way to shop at Costco. When you're looking to buy the best treadmill at Costco, it pays to be a savvy shopper. 
This article was written by Lane Therrell and published on Wednesday, 16 May 2022.