iFit Compatible with a 60″ Treadbelt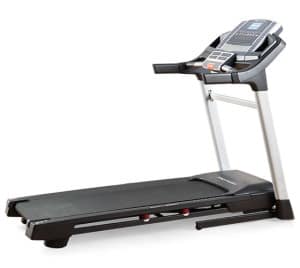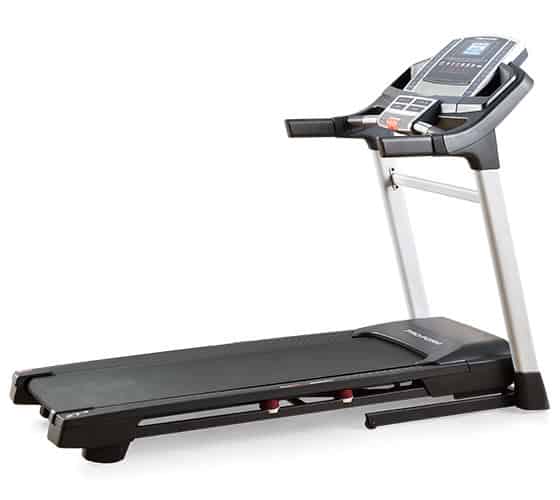 The Proform ZT8 is the big brother of the ZT6 model.  For $200 extra it includes iFit compatibility, a longer treadbelt at 60″, 0-12% incline, and a larger 2.75 CHP motor.  It also comes with a workout fan, EKG heart rate monitor, and 22 preloaded workout programs.  Overall, this feels like a tremendous increase in value for a small increase in price.
Proform is part of Icon Fitness, which is the largest manufacturer of fitness equipment in the world.  It is also a sister company to the popular NordicTrack brand.  Overall, these two treadmill companies are able to offer more for less with machines that often outspec the competition.  At only $799, the Proform ZT8 is a budget treadmill that offers a great deal of 'bang for your buck.'
ProForm ZT8 Treadmill Features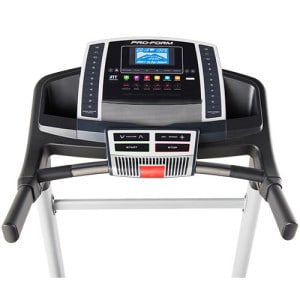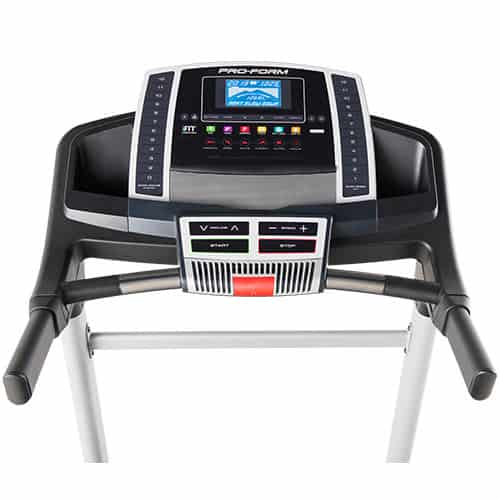 iFit Compatible – 'Just press start' and you are on your way to exciting runs in places like Rome and Barcelona!  The iFit technology allows you to run Google Map routes around the world.  You can even create your own route and the machine will adjust its incline to match the actual terrain.  Customized workouts are included from certified professional trainers.  You can track your progress towards your fitness goals using your online account.  This account does require a paid subscription, but it's well worth it if you are serious about getting in shape!
2.75 Continuous Duty Motor — This motor will work well for the average runner.  It can handle speed, interval, and endurance type training.  If you are planning to run marathon distances, you might consider another machine from NordicTrack's extensive line.
20″ x 60″ Treadbelt — Tall runners rejoice!  This is the longest running deck you will find in this price range.  People who are over 6′ tall should definitely get a treadmill with a 60″ length.  Plus, the treadbelt is 2-ply thick which will hold up better over time.
22 Preloaded Workouts – The Proform ZT8 has enough programs to keep you interested in your workout.
0-12 mph and 0-12% Incline – Again, this is a step up in ability from the ZT6 version.
CoolAire Workout Fan-  The fan on this machine has 2 speed settings and quick console controls so you can stay cool during your workout.
Warranty — With the ProForm ZT8 treadmill has a lifetime warranty on motor and frame, plus a 2 year warranty on parts, and 1 year warranty on labor.
ProForm ZT8 Treadmill Review
This machine is a fantastic value at only $799. Proform is usually able to more specs for the money since they are part of the giant fitness company Icon Fitness.  The best features on the ZT8 are certainly the 2.75 CHP motor, long 60″ running surfance, and iFit compatibility.  Combined, these features will deliver an effective workout to the average runner.
Learn more about the Proform ZT6 at www.proform.com/treadmills.