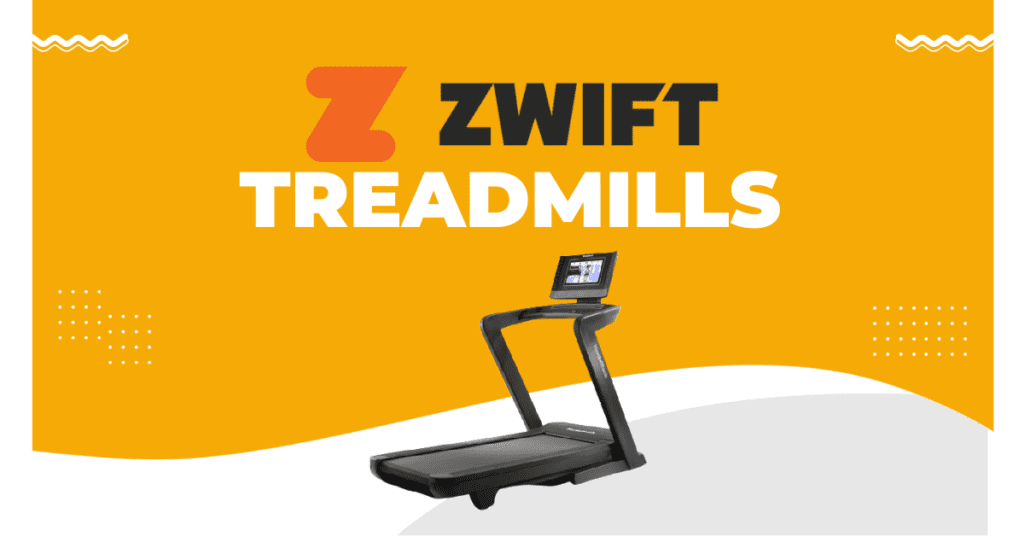 (Last Updated On: January 10, 2023)
What is Zwift?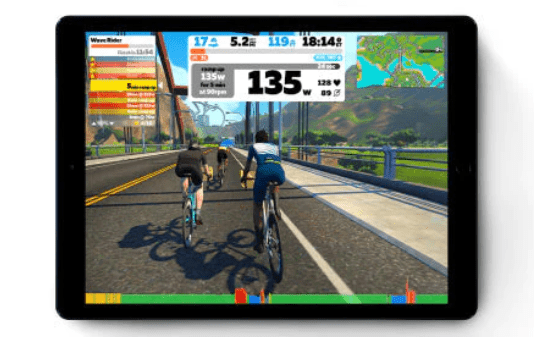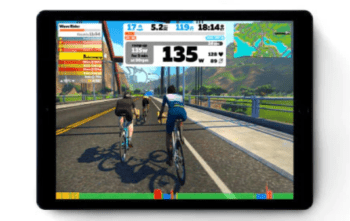 If you've never used Zwift before, you're missing out! Zwift technology is a running game app that is designed to make your workout fun. With Zwift connected to your treadmill, you can do programmed workouts, race against other Zwifters, explore virtual scenic routes, do virtual meetups with your community, all from the comfort of your home with the right treadmill for Zwift.
With Zwift, the possibilities are pretty endless. If you're tired of looking at the same 4 walls while you're walking on your treadmill, the technology allows you to take your workout somewhere else. Explore cities like New York, Los Angeles, or travel to a variety of sceneries like volcanoes and deserts. The interactive technology lets you interact with fitness enthusiasts across the world, connect with friends, compete with them on speed or calorie burn-out challenges, or simply take a walk in any place exotic in the world.
How Much Does Zwift Cost?
Zwift is one of the most affordable fitness technologies out there. It's only $14.99/month to take advantage of all the features this technology has to offer.
Does Zwift Work With All Treadmills?
The short answer is yes. Zwift will work with any treadmill out there if you purchase the footpod from Zwift. The footpod device while record and transmit your speed and workout data, while your treadmill itself isn't actually connected to Zwift.
If you need to purchase the footpod, it costs $39.99 directly from Zwift. However, there are some treadmills out there that are completely compatible with Zwift, no footpod necessary.
If you're looking for the best treadmills for Zwift, check out the top 5 choices below.
A List of Smart Treadmills for Zwift
Treadmill-Ratings-Reviews Expert Pick: Bowflex Treadmill 22
The best all-around choice treadmill for Zwift is the Treadmill 22 from Bowflex. Out of all the treadmills tested and reviewed, the Treadmill 22 is raved about from all of our review team members.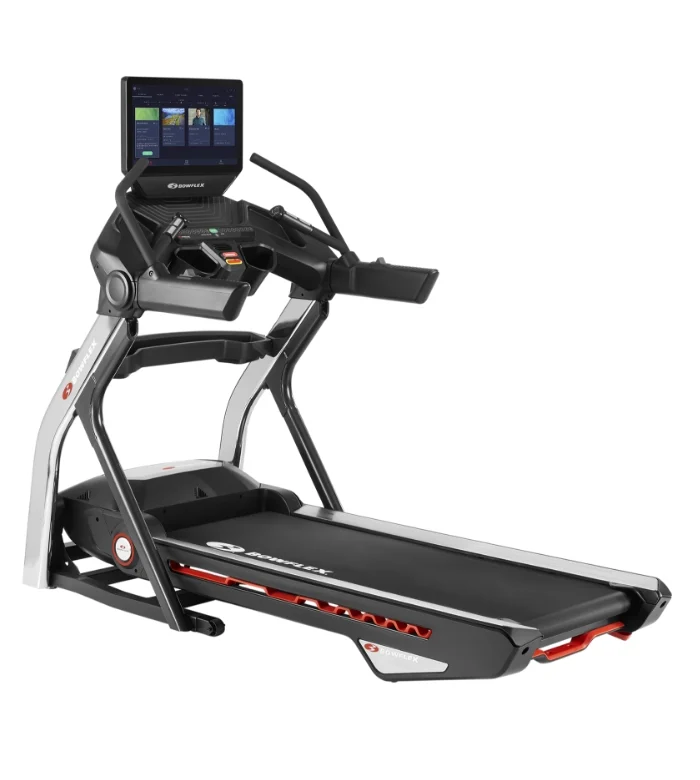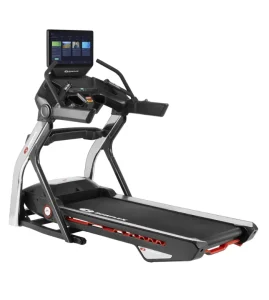 Bowflex has been around for a long time in the fitness equipment industry, and in recent years they have really stepped up the technology aspect of their machines.
With the Treadmill 22 from Bowflex, Bluetooth connectivity allows you to sync all of your data directly to Zwift – no footpod necessary.
Some of its best features are:
Reliable and durable
22″ HD touchscreen
4 CHP motor
12 MPH top speed and 15 levels of incline
Tablet shelf for smart devices
Large 22″ x 60″ running deck
Comfort Tech deck cushioning
3 speed fan
15 year frame and motor warranty
Compare Pricing Below to Get the Best Deal!
Shop now at DICK'S Sporting Goods
Sole F65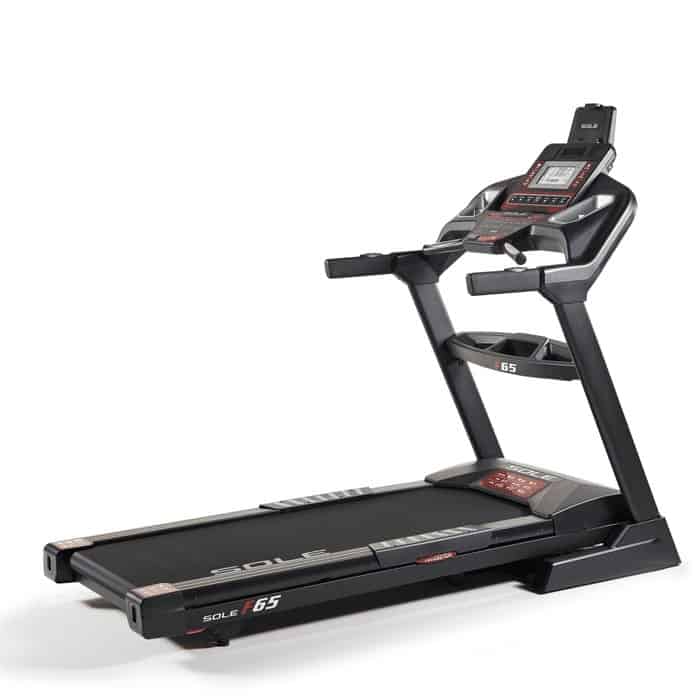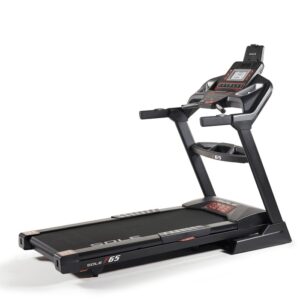 The F65 Treadmill from Sole Fitness is an affordable high-performance treadmill. Featuring a powerful 3.25 HP motor, it delivers a challenging speed up to 12 MPH, and inclines up to 15 levels. There is also a large, expansive 22 x 60-inch running deck.
When it comes to working with Zwift, the Bluetooth technology on the Sole F65 will allow you to connect 100% to the Zwift app. There is no footpod required for this one. Although the screen on the Sole F65 is just a backlit LCD screen, you can let any Zwift audio play through your treadmill speakers with Bluetooth. There is also a tablet/phone shelf so you can put your device right on your treadmill and see any Zwift visuals.
Other top features on the Sole F65 include:
Foldable with easy assist folding
Heavy duty build – steel construction
Cushion Flex Whisper deck to minimize joint impact
The F65 has a cooling fan and armrest speed and tilt control
Cooling fan
Heart rate monitoring: pulse grips and chest strap compatible
Lifetime frame & motor warranty
Compare Pricing Below to Get the Best Deal!
Shop now at SoleTreadmills.com
Shop now at DICK'S Sporting Goods
NordicTrack Commercial 2450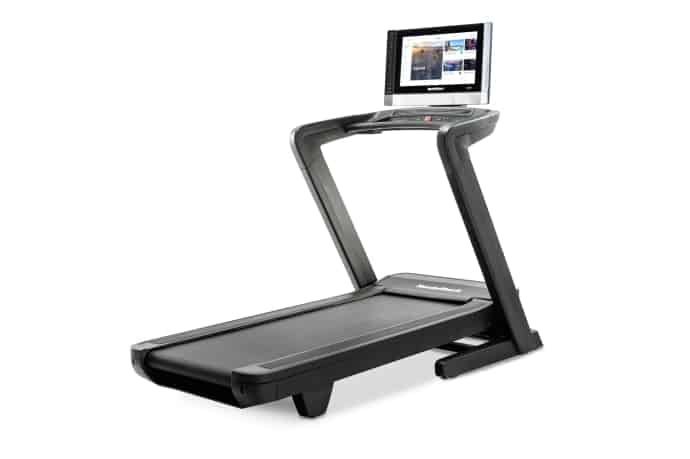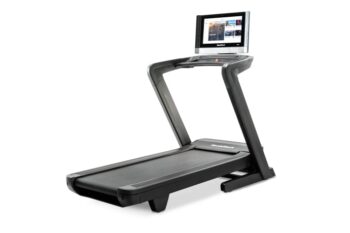 We really appreciate the NordicTrack 2450, but keep in mind that you DO have to purchase the footpod to use this one. However, the 2450 is included on our list because year after year we have seen how popular and durable this machine is.
The 2450 treadmill from NordicTrack is built to take a beating. If you're looking for a treadmill that will last you a long time, let you run until your heart is content, AND let you connect to Zwift (with the footpod) the 2950 is the treadmill for you. Although it's a little disheartening that you have to use the footpod, it's worth noting that the 2950 gives you access to other interactive fitness applications as well such as iFit.
Some of its best features are:
22-inch tilt and pivot HD touchscreen
-3% decline up to 15% incline
12 MPH max speed
iFit technology
3.6 CHP motor
Easy Lift Assist folding
Roomy 22″ x 60″ deck
10-year frame warranty
Compare Pricing Below to Get the Best Deal!
XTERRA Fitness TRX3500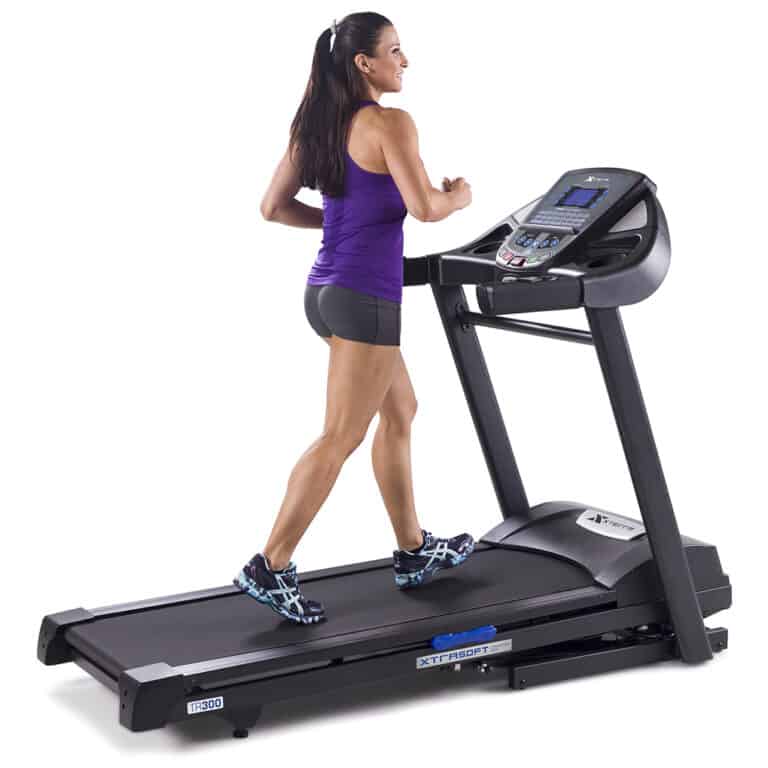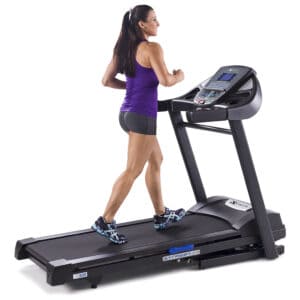 The TRX3500 treadmill from Xterra Fitness is a great affordable option for utilizing Zwift technology. The built-in Bluetooth allows you to fully connect to Zwift without having to purchase a footpod. This machine has a strong high-torque 3.0 HP motor. The TRX3500 is also pretty compact, so if you are limited on space or in a shared living area it would be a good option.
Other top features on the TRX3500 include:
20″ x 60″ deck area
12 MPH top speed, 12 levels of incline
6.5″ LCD screen
Foldable with transportation wheels
XTRASoft cushioning on the deck
HR monitoring with handlebar pulse grips
Lifetime frame and motor warranty
Compare Pricing Below to Get the Best Deal!
Shop now at DICK'S Sporting Goods
Sole F80 Treadmill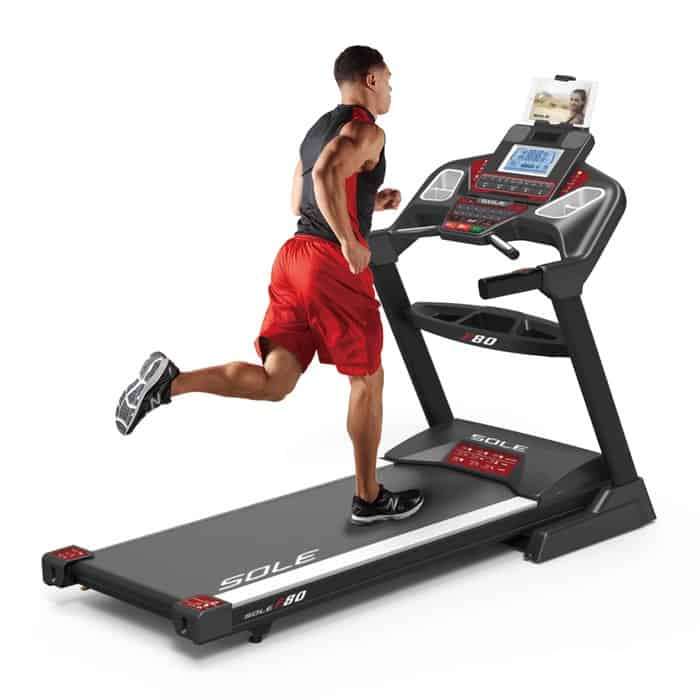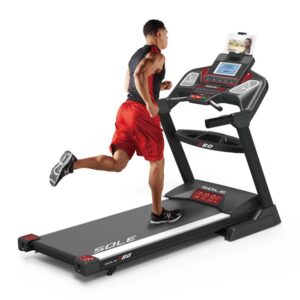 Although Sole already made it on our list with the F65, the Sole F80 is an upgraded model that's worth mentioning. Somehow, Sole manages to cram in luxury features at a reasonable price point. Just like the F65, the F80 from Sole is able to be integrated 100% with Zwift without the purchase of a footpod.
The F80 has a strong 3.5 CHP motor with a Cushion Flex Whisper Deck designed to minimize joint impact by up to 40%. Other great features on the Sole F80 treadmill include:
Integrated tablet holder
9″ display screen
Easy Assist folding
12 MPH top speed, 15 levels of incline
Large 22″ x 60″ deck
Pulse grips and chest strap heart rate monitoring
Lifetime frame and motor warranty
Compare Pricing Below to Get the Best Deal!
Shop now at SoleTreadmills.com
Shop now at DICK'S Sporting Goods
Conclusion
If you're looking to make your exercise routine a bit more fun and exciting, Zwift is an accessible and affordable option to add to your home workout regimen. Investing in the best treadmill for Zwift will get you on your journey!
FAQ
Do I have to pay for Zwift?
There is a 7-day free trial period for the Zwift app but after that it is $14.99/month.
Should I get a treadmill for Zwift or buy a footpod?
Smart treadmills are designed specifically to easily integrate with Zwift. Although the footpod may be a good choice if you already own a treadmill, keep in mind that these little devices can be more of an annoyance than they are worth. In our experience, they can easily get disconnected or make tracking wonky. It's more efficient and accurate to invest in a compatible smart treadmill.