Best Buy for Durability & Performance
On our last visit to Sole corporate headquarters in Salt Lake City, UT, we met with two of the owners. During our visit, we discussed Sole treadmills and the philosophy behind them. As it was explained, the company's goal is to offer the highest quality treadmills in their price range. Rather than spending money on bells and whistles, money is spent on components and engineering that can withstand abuse.
The result are several treadmills that are the best value in the $1,000 – $2,500 range. In fact, a leading consumer magazine gave the Sole TT8 the third highest rating in their recent review, giving it an "Excellent" for construction.
We've watched this company go from a relative unknown to a major player. Recently, a popular consumer magazine gave one of their models a "Best Buy" rating and several of their models received "Excellent" ratings in different categories. That's what happens when you offer exceptional quality at a great price.
Download the Sole Treadmill Comparison Chart Here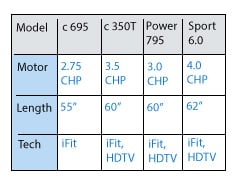 Exceptional Quality Control:  What Sets Sole Fitness Apart?
Quiet Room Test: In talking to their VP of Marketing, he told us about their quiet room process. As their treadmills come of the assembly line they take each model and put it in a sealed quiet room to test for any flaws and unnatural sounds. They run on the machine and check the performance with a sound meter. Obviously, if there is any issues it gets rejected.
Shipping:  Once the treadmill is approved, it is disassembled and packaged on custom designed crating to minimize shipping damage. They also weigh each package to determine if there are any missing parts. They use ABF for delivery, which has one of the best records for damage free delivery of fitness equipment. All these procedures significantly reduce any initial mechanical issues.
Used by Quality Hotels:  What is also notable is that both the Hilton and Omni chain of hotels offer the F80 treadmills for in-room use. Having been proven in the rigorous hotel environment, this says something about the durability of the machines. When you consider these treadmills are moved constantly and used consistently, this indicates a treadmill that will excel in your home.
Sole treadmills have received a number of positive reviews and ratings, particularly for their folding models. Their success can be attributed to building well-engineered machines that utilize quality components — all sold at a valued price.
Sole Treadmill Features
Bluetooth Fitness Tracking Capability – In 2016, Sole Fitness upgraded their machines to include Bluetooth capability.  Along with a free Sole Fitness app, these machines can now track fitness data.  They can also integrate with other popular fitness apps that you may already be using. The system is easy to use and best of all- free!
Cushion Flex Decks – Sole Treadmills use what is called a Cushion Flex Decks. This is a low impact joint friendly design. Which is a claim just about any manufacturer makes, but these decks tend to be very stable, while providing minimal stress to hips, knees ankles and spine. This deck is available on the F80, F85, S77, and TT8 models.
According to Sole, the deck "was recognized by a leading university as the industry's best, providing a 365% lower impact than walking or running on asphalt." Of course, any treadmill deck should be a vast improvement over running on asphalt. Regardless, we've run on these decks and found them to be stable, and yet forgiving to your joints.
"The Cushion Flex suspension system greatly reduces impact to feet, ankles, knees, hips and spine. This reduction in impact is an outstanding benefit to users with running and walking related injuries and has proven highly effective in therapeutic applications. Sole's all-steel welded frame design and Cushion Flex suspensions system provide the softest, safest and most stable running surface available."
Powerful Maintenance Free Motors – As with their other components Sole does not compromise on the quality of their motors. They use commercial grade McMillan motors, which has been producing industrial motors since 1976. The run effortlessly and are very quiet.
Sole Treadmill Rollers, Bigger is Better – As mentioned, Sole builds their treadmills with the type of rollers found in high end models. They use 2 3/4″ rollers with a sealed bearing design and copper ground wires for each roller to reduce static. Larger rollers make for a larger contact surface against the belt and longer roller and belt life. This makes for smooth, quiet, static free motion that will extend the life of the treadmill. (F63 & F65 have 2.5″ rollers)
Treadbelts – On most of their treadmills they use a double woven 2-ply belts with four layers. The design consists of two rubber layers over a middle PVC layer with a nylon backing that rolls over the deck and rollers. The rubber provides the durability, the PVC stops the belt from over-stretching and the nylon provides a smooth static free surface to glide over the deck and rollers.
In laymen terms, these belts should have minimal slippage and overall last longer than most belts found on other brands.
Our Review – Sole Treadmills
When testing the Sole treadmills we found them to be relatively quiet and have just enough cushion to provide proper support without being too bouncy. The motors are more than adequate, and even at high speeds they do not strain. They come with a lifetime warranty, and according to the company it is extremely rare when they have a problem with the motor.
The console and display is well designed, providing simultaneous feedback on speed, incline, time, distance, calories, pulse and pace. There is also a 1/4 mile track feature and a peak and valley graph. All their treadmills have built-in speakers where you can plug-in your MP3 or iPhone player. (excluding the TT8)
We recommend you give Sole Treadmill a serious look. The combination of their price and the quality of their components, back by a solid warranty, make this a very good buy. Their track record within the hotel industry is a good indication that these are durable treadmills.
It should also be noted, in the years we've been reviewing Sole treadmills and ellipticals, we have received only a couple of emails regarding minor mechanical problems, and no emails complaining about their customer service. In this industry that is the exception, rather than the rule.
Below are links to our individual Sole Treadmill Reviews:
Click here for a comparison chart of all of the Sole Fitness treadmills.
ConsumerSearch.com – Top Rating for Sole F80
Based on a variety of reliable sources (Including this site), ConsumerSearch.com rated the Sole F80 "Best mid-range folding treadmill." They mention it has comparable features found in more expensive models.
Customer Reviews
I really like the treadmill. It's solid and quiet and the programs are pretty good for alleviating boredom. I run about 15 miles a week. They made some changes to the display on the new model that give it a more finished look, and of course they added some speakers with an audio input. The sound isn't great but it's nice to take the earplugs out once in a while.

---

Buying the Sole F80 has been nothing short of a life changer. I was finding less and less time to go to the gym and I was feeling the effects. Knowing that I needed more convenience in my work out schedule I figured getting something for home would be a good idea. I started the whole research process online and through talking to friends, Sole always came to the top. After deciding to buy a Sole F80 my only regret is that I didn't do it sooner! The treadmill is fantastic and more important to me than any of the furniture in my house. I look forward to working out now and the F80 performs just as well for me as any of the treadmills at the gym.

---

The treadmill itself is everything it was advertised to be; solidly built, with a very cushioned running surface. We replaced our ProForm treadmill because the running surface was hard and unforgiving, and too short. The Sole F85 provides a solid, extra-long track (60 inches) that feels very stable and comfortable underfoot. I'm more of a walker than a runner, but this treadmill makes running fun!

If you're looking for a fancy treadmill with all the bells and whistles, this isn't it, but if you want a solid, durable, comfortable treadmill that is backed by an excellent warranty and superb customer service, check out the Sole F-85.

---

I bought the SOLE F80 from Home Gym Central three years ago this month. It's performed flawlessly the entire time. It's smooth, quiet and can take the pounding of a 200+ pound man day in and day out.

Two days ago I discovered that a weld on the deck frame had broken. I was sick, fearing they would say, "Sorry, nothing we can do for you three years later." WRONG!

One phone call to SOLE's service department and the problem was handled – a brand new F80 tread mill will be delivered to my door in 5-7 days AND, they will take away the broken one too.

This company not only makes a great product, but they stand behind it 100%!

---

Note: One individual got curbside delivery and struggled getting the treadmill into the house. We highly recommend you get inside delivery. These machines are heavy, which is why they are so stable.
For more information go to www.SoleTreadmills.com