(Last Updated On: September 30, 2016)
2016 Sole Fitness Treadmills Now Come With Workout Stat Tracking and Bluetooth Technology!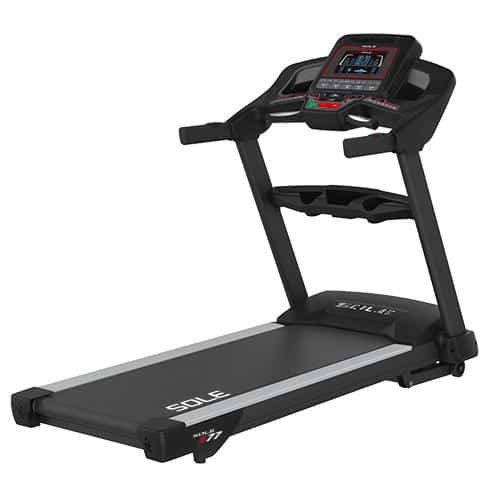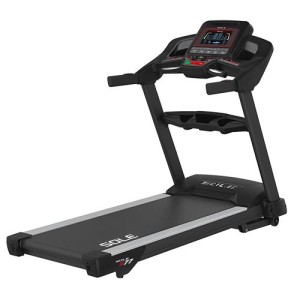 NordicTrack has iFit.  Yowza has MyLiveLight, and Horizon has ViaFit.  It was about time that Sole joined in the techno game.  So… we're happy to report that they've done just that!  Sole Fitness just finished rolling out their new 2016 line up complete with new Bluetooth Technology and a compatible smart app.
Wes Hill, a Sole Fitness representative explained how this new technology 'ups' the game for an already great set of machines.  "The New Sole Fitness app is designed to record and monitor your workout data with all Sole Fitness equipment.  This now includes an integrated Bluetooth 4.0 module that is compatible with most iOS and Android mobile devices."
This technology allows you to track your treadmill workout stats and send them wirelessly to your smart tablet, phone, or laptop.  It's pretty easy to use too!
Here's how the new Sole technology works:
Get the FREE Sole Fitness app on your smart device.

Create your account.

Sync the app with your Sole Treadmill.
Voila!  You are now ready to track your workout schedule, create new workout plans, and track your progress towards goals.  The data will be stored in your smart device for long term reference.  Here are some of the advantages of this new tech:
Advantages of new Sole Fitness technology:
First off, this new technology is very easy to use. You only need a smart device that can connect to the machine.  (You'll need to be 10-15 ft from the machine to maintain the connection.)

During your workout, you can enjoy movies, music, or browse the internet while working out. The Sole Fitness app will record your stats in the background.

The new treadmills also work with other popular fitness tracking apps like Fitbit, iHealth, RECORD, MyFitnessPal, and MapMyFitness. This lets you use the apps that you are most comfortable with.
Wes explained, "We have always focused more on quality, durability, and something that will last a really long time," he said.  "We still have that as our main focus.  We also wanted to broaden our horizons and work to keep the users excited about new technology that will help them to workout and use their machines."
The quality of the Sole Treadmills has always impressed us.  Team member Fred Waters stated, "I've watched this company go from a relative unknown to a major player. That's what happens when you offer exceptional quality at a great price."  Their machines are extremely durable and can withstand abuse.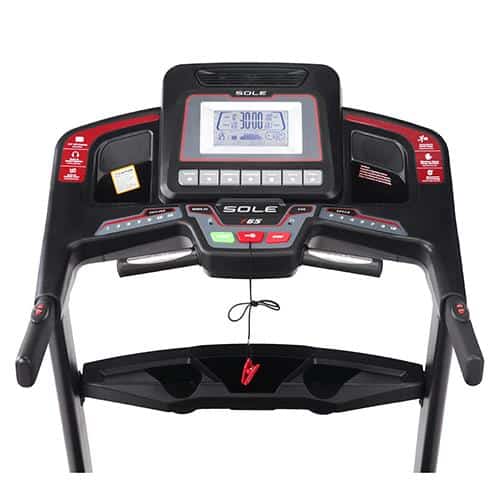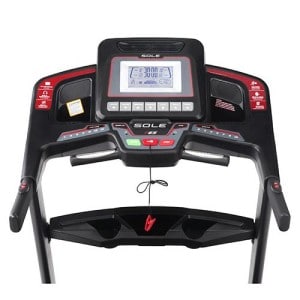 How Does It Compare To The Competition?
The integrated Bluetooth technology helps Sole Treadmills compete with other fitness tracking machines already on the market.  Here are some comparisons.  Icon products, including NordicTrack and ProForm, have iFit technology that requires an ongoing paid subscription. Vision and Horizon machines have a great platform, ViaFit, which compares well to the Sole technology.  It also integrates with other workout tracking apps.  Finally, Yowza's MyLiveLight has a free app that incorporates a smart scale and weight tracking.  This system is not quite as user-friendly.
Read more the different workout tracking platforms here.  
In addition to the new Bluetooth technology, you may notice that the newest Sole Fitness treadmills also have an updated console and white backlit LCD display.  The new screens are easier on the eyes than the old blue screens.
If you want to see a great example of one of Sole's new machines, check out one of our Best Buy choices, the Sole F80.