(Last Updated On: December 12, 2022)
No Gym? No Public Gatherings? No Problem!
Okay, let's just acknowledge the elephant in the room… the world is crazy right now with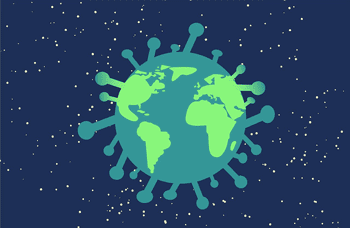 this pandemic situation.
And unless you have a fancy home gym in your garage, it can be a little challenging for some of us to get in a proper sweat session.
Normally, we just go to gyms, right? That's why we have health clubs filled with rows and rows of fitness machines, long mirrors so we can admire our muscled progress, and stacks of shining weight sets.
Sigh.  The days of old… I mean… the days of a few weeks ago… before the world went crazy…
Yes, we're living in a new reality these days.  And honestly, no one really knows how long it's going to last.  As of the time of this writing, we still have at least a few weeks of "staying at home" so the world can kick this viral threat and take care of those in need.
The long and short of it is simple. The current world situation is challenging all of us to find new ways to keep going with life…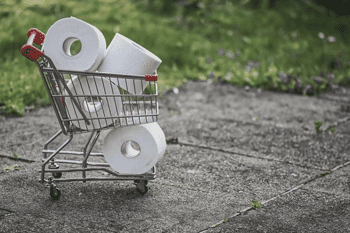 Millions of people are working from home for the first time in their lives.  We're hanging out with our friends via Zoom and Facebook Live.  We're skipping the dinner out to spend time with our families and cook from home.
And, when it comes to fitness, we're having to find creative new ways to get in our sweat sessions so our months of progress aren't erased.
What are these creative new ways to tackle fitness? Easy! People are creating their own home gyms, and – more than ever before – turning to online retailers to purchase at home treadmills and ellipticals to power their workouts.
Major Health Advantages to Working Out From Home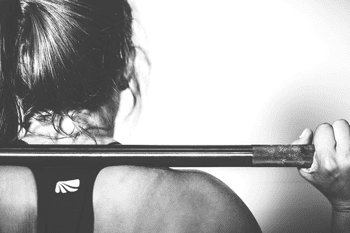 Right now it's pretty obvious.  We workout from home so we can slow the spread of a viral threat.  But, even during normal times, there are some clean advantages to working out from home.
Miryam Wharman, a biology professor at William Paterson University told Business Insider magazine, "Any surfaces touched in the course of a workout can be repositories of germs.  And germs love moisture, so sweat covered surfaces can easily retain and transfer from one person to another."
Many of us are turning to experts to get advice on how to keep ourselves safe.  By now, we've all heard the CDC recommendations to wash our hands for at least 20 seconds (sing twice through "happy birthday") and use 60% alcohol hand sanitizer.
When we workout from home, especially these days, it fulfills our need to put distance between ourselves and those out in public.  Sure, you could skip your workout altogether, but then you're certainly at risk of the "quarantine fifteen" as it was recently described.
But, actually, exercise may be the perfect way to help your mind and body cope with the stress of our current world.  In fact, the CDC lists regular exercise in their recommended ways to cope with the stress of our current situation.  
New Fitness Tech is a Game Changer
Fitness from home doesn't have to be boring or ineffective. Have you seen those amazing Peloton and NordicTrack bike commercials on the TV?  They show people waking up at the crack of dawn to take epic bike rides across mountains with trainers shouting encouragement… all from the comfort of their own living room.
Yes, fitness tech is HUGE right now.  In fact, it was the top industry trend of 2019.   Online retailers like NordicTrack and ProForm use their iFit programming to give you interactive personal training sessions.
Expert trainers have created motivating workouts that you can view directly on the display screen for your machine.  Then, you can join into the virtual community to compare stats, plan workout series and even workout with your friends via their own home fitness machine.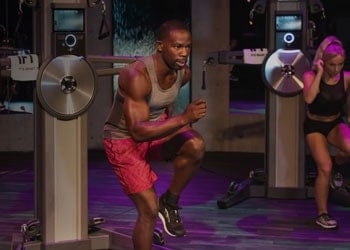 GlobeTrek workouts will take you to exciting locations with stunning video footage from exotic beaches to exciting foreign cities.  Run through the Alps or along a remote trail in Hawaii.  Or, do LiveCast workouts where you dive into prerecorded sessions that get your heart pumping like crazy.
See?  Working out from home isn't too hard.  You just need the right equipment.
And right now is a GREAT time to take advantage of the sales.  Financing options make this an affordable way to keep yourself going in the midst of a gym-free month.
Fitness Equipment Stores are Seeing Amazing Sales Spikes
As you can imagine, fitness stores and online stores are seeing a huge spike in sales from this trend in working out from home. Some equipment stores are seeing such huge sales spikes that they're describing it as "Black Friday times 10."  Then, other companies are hiring extra delivery crews and upping their delivery frequency to meet the increased need. This is a huge boon for a $94 billion dollar industry.
As for us, we're sticking to what we know best… treadmills and ellipticals.  Normally, this time of year is when we see sales slowing down.  Instead, we're seeing an increase in interest and better yet… an increase in great deals from some of the top fitness manufacturers we recommend.
For instance, right now online retailer NordicTrack is offering 0% APR financing for 36 months with a 30 day return policy.  You can also get free shipping (just to your front door) on select models.
We recommend the following NordicTrack Treadmills:
NordicTrack x32i Incline Trainer
NordicTrack x22i Incline Trainer
NordicTrack Commercial 1750 Treadmill
Then, Horizon is offering their own financing options along with free shipping on all home cardio equipment through online sales.  Get 0% APR with credit approval.
Check out the following Horizon Treadmills: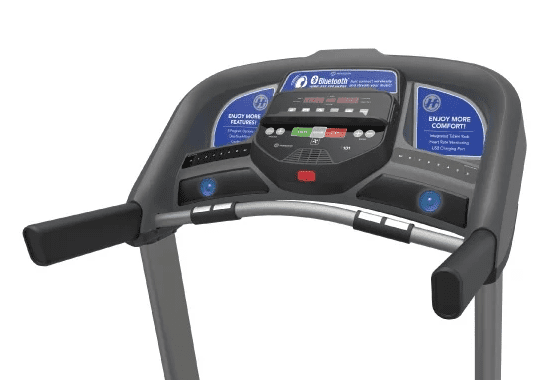 And then, there's ProForm.  People are concerned about money during these troubling days.  But could you afford just $39 a month?  If so, you could get a FREE Carbon T7 by just paying for the $39/mon iFit Membership when you sign up for 3-years.  They also have FREE shipping and a 30 day money back guarantee.
As this situation continues, we'll continue to provide you with helpful at-home fitness solutions so you can stay healthy and stay happy.  Take care everyone and stay safe!