The World's First Energy Producing Treadmill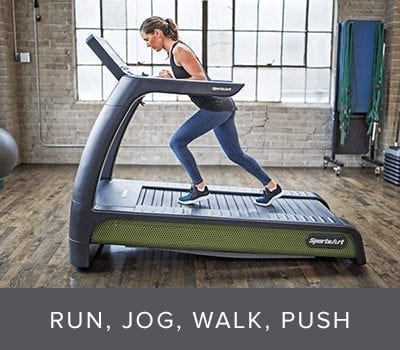 We know a good work out is healthy for your mind and body. But what if it could also be good for the planet?
This is the idea behind the new Verde treadmill.
It's part of the Eco-Powr line of fitness equipment from SportsArt – a company which calls itself "The Green Fitness Company."
SportsArt is setting itself apart in the ever-growing world of fitness equipment by giving you the option of a treadmill that doesn't use power when you work out… it generates it.
They believe your workout could do more than just power your muscles, it can also generate electricity to help power the world.
Now, how cool is that?
Continue reading