(Last Updated On: October 7, 2021)
Could You Run 100 Miles?
Imagine you're in the Moroccan Sahara. You're carrying all your supplies, and you've been running for 5 days straight. There are miles of sand in every direction, and yesterday, you had to run through a huge, windy sandstorm. It's always humid, and it's insanely hot – in fact, during the day, temperatures can get up to 120 degrees. You have one day left, and when you finish, you'll have run a total of 155 miles.
While you might think that sounds like something from a horror survivor movie, it's actually a legitimate running event that hundreds of people participate in each year. In fact, this particular race in the Moroccan Sahara is so popular that runners usually have to sign up two years in advance!
It's called the Marathon des Sables and it's known as "the toughest footrace on earth." (1) The entrance fee is almost $700 (not including your plane ticket to Morocco). It's just one of many insane races that are part of a newly popular running trend called ultrarunning.
A Huge Spike in Ultrarunning Popularity
If you think that running through a desert for six days straight sounds like fun, ultrarunning is for you. Ultrarunning, also known as ultramarathoning, is "the sport of long-distance running." (2) It covers everything from races as "short" as 50 kilometers (31.07 miles) to races as long as 100 miles – or more!
Over the last 10 years, "ultramarathon running has increased in popularity by about 345%." (3) That's really impressive (to say the least) especially since 5K participation has declined in the past few years. In fact, "only about 0.1% of the U.S. population (about 328,200 people) races," making ultrarunning that much more of an accomplishment. (3)
The number of ultrarunners and crazy ultrarunning races available has increased dramatically in the past few years. Now, more than ever, the sport has really taken off in popularity. Why the sudden boom?
It's the Wow Factor
Adharanand Finn, author of The Rise of the Ultra Runners, says that ultrarunning has a special draw to it. He shared, "these races are so epic and so huge, people are so impressed and it's easy to get sucked in by that." (4) It's a sport that will push you to your absolute limit – and leave you feeling invincible when you cross the finish line.
That's an unforgettable feeling, and one that makes you want to do it all over and over again. Some ultrarunners do it for the feeling of accomplishment and success, for the joy of achieving a seemingly impossible goal. Some do it to improve their mental health while they improve their physical health.  
Everyone has their own motivation. For Nikki Kimball, her goal was to inspire women and girls to take their place in the running world.
"Who runs the world? Girls."
Ultrarunner Nikki Kimball wanted to show the world that women have a place in professional sports. She set out to run a trail called "The Long Trail" – a grueling 272-mile trail through the mountains in Vermont. It's an extremely difficult trail, requiring "20,420+ meters of climbing – for those who are counting, that's 2 ½ Everests." (5)
As she trained and ran, she raised money for an organization called Girls on the Run, then set off to take her place among the top ultrarunners in the world. Nikki's time for the 272-mile race was 5 days, 7 hours and 42 minutes, a final time that "still ranks in the top speed records of all time."
That was in 2012, and since that year, more and more women have started ultrarunning. In fact,
"the percent of women trail runners has increased from 18% in 2013 to 26% in 2019." (3) And today, "23% of ultra-runners are women, compared to 14% 23 years ago." (3)
When it comes to ultrarunning, women cross the finish line faster than men. Statistics show that in races longer than 195 miles, women are actually "0.6% faster than men." (3) And while that might sound like a really small percentage, in extremely long races that take days and days, that can make a big difference on the leaderboard.
But, Ultrarunning Can't Possibly Be for Me…Right?
Ultrarunning is an incredible accomplishment. To push the human body to such extreme extents and come out victorious is really something to be applauded. Reading stories of people like Nikki who have overcome all odds and completed races like The Long Trail, or competed in races like the Marathon des Sables is inspiring, to say the least.
But, ultrarunning can't possibly be for just anyone, right? It must be something set apart for the ultra-fit and the professional runners…right? Nope! One of the amazing things about ultrarunning – and another factor that has contributed to the huge growth in popularity in the past years – is the fact that it's not just for the ultra-fit.
Not all athletes who decide to do an ultramarathon are professionals. Alice Morrison, editor of RunUltra says, "the majority are "ordinary" people who are imbued with a spirit of adventure and driven by an iron will." (5)
It does take a lot training. It does take pure determination. And you might even have to be a little crazy. But if you set your mind to it, you can be an ultrarunner.
How Far Can You Run?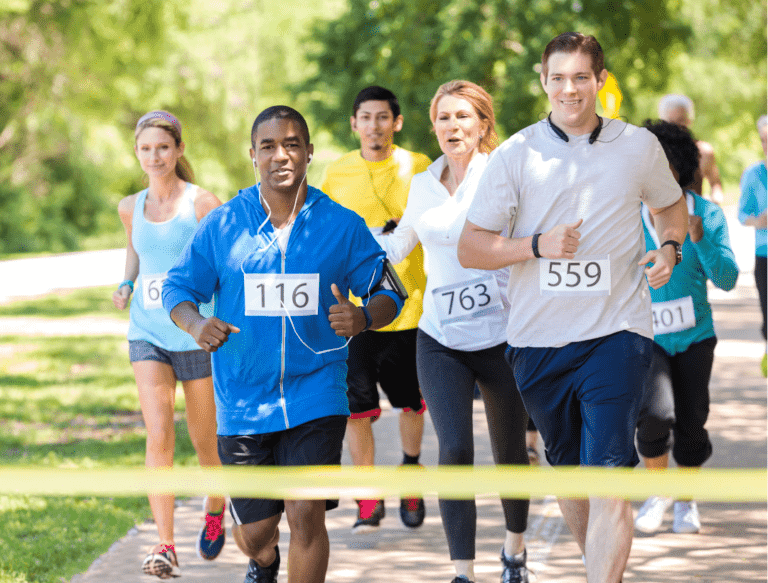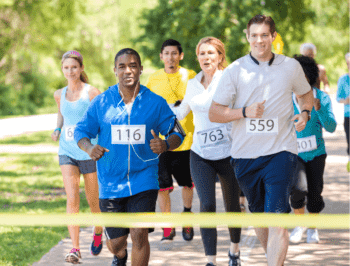 Morrison says ultrarunning is for everyone, no matter your age, gender, or background – "women regularly win ultras outright; Marco Olmo won Ultra-Trail du Mont-Blanc, the most iconic mountain race on the planet, for the first time at the age of 58; and Duncan Slater just became the first double amputee to complete the Marathon Des Sables, the toughest footrace on earth." (5)
So, if you think ultrarunning sounds like the next challenge that you'd like to beat, check out Ultrarunning.com for all the latest news and information. You'll find all sorts of great tips and tricks to get you started on your ultrarunning journey. Find your motivation, grab your running shoes, and don't ever give up – there's miles and miles to go before crossing that glorious finish line.
Even if you decide that ultrarunning isn't for you, you can still set exciting goals for your health and fitness and work to achieve them every day. It might not be running through a sandstorm in the Moroccan Sahara, but as long as you are making progress in your fitness journey, you can always still celebrate your victories as you cross your own finish lines and achieve your goals.   
Sources:
1 Top 10 Toughest Ultra-Marathons Around the Globe
4 Why Ultrarunning Is Soaring in Popularity
5 Stories to Inspire Your Ultrarunning