(Last Updated On: November 10, 2020)
ProForm is Changing How You Purchase Exercise Equipment
Fitness equipment companies never ever want to be seen as boring. 
Oh… the horror!
That's why we're seeing one of the most interesting new takes on selling equipment with this latest offer from ProForm.
ProForm is a brand that consistently releases quality at-home fitness equipment that you know and love. It's part of the Icon Fitness family, the largest manufacturer of at-home fitness equipment out there. This means they keep themselves at the cutting edge of what's new and fresh.
So what's new and fresh from ProForm for 2020? 
ProForm+! That's what!

ProForm+ is a new program from this trusted brand and it will change how you purchase at-home fitness equipment, and just maybe how you use it. 
You may be familiar with iFit technology, which allows you to access professional trainers, interactive training sessions and video workouts filmed around the world. Usually this technology is an add-on to your equipment, one you can purchase through a monthly subscription.
This is where ProForm is switching it up. With their new program, when you agree to a 3-year iFit commitment, you get the equipment for free. And we aren't talking equipment like weights or a mat. We're talking a brand new at-home fitness machine.
In terms of what this means for your bank account, a 3-year commitment to iFit is going to cost you $1,403 total. That may seem like a lot of money, but when you look at everything you get for the price tag, you may just change your mind.
     iFit Technology – First and foremost, let's look at the portion of ProForm+ that you're paying for. iFit's interactive technology opens up so many new opportunities to take your at-home exercise routine to the next level.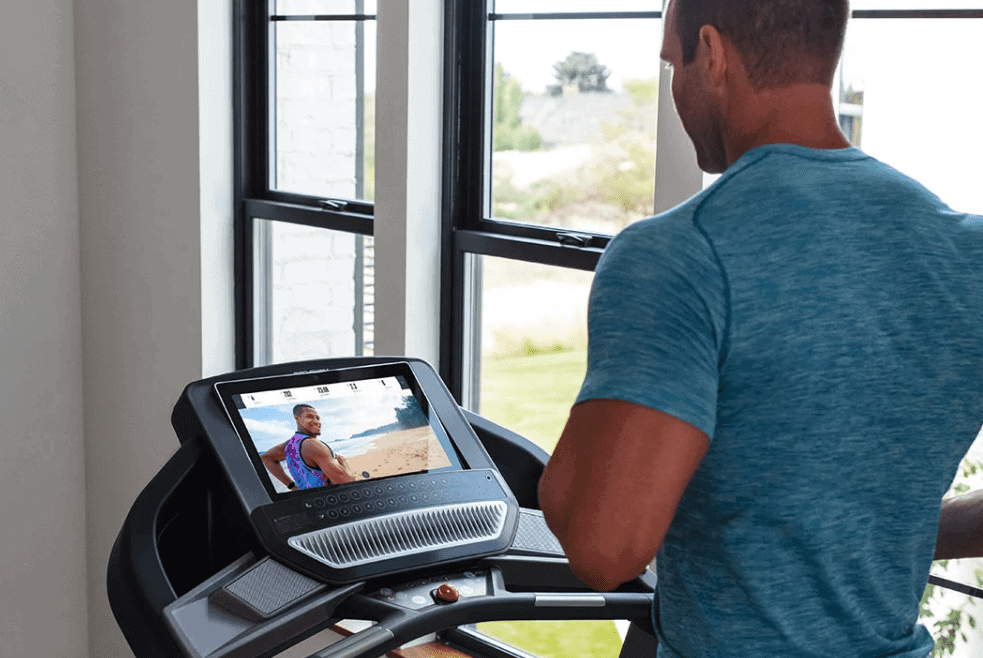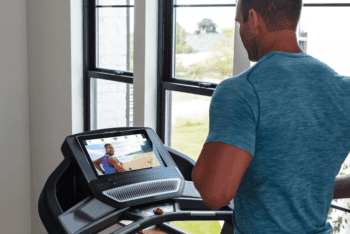 Interactive Training Sessions – With iFit, you follow the instructor… and so does your machine. When you join an interactive session, all you have to do is focus on having the best workout you can. Your machine will automatically change its speed and incline based on what the trainer is doing. All you have to do is stay focused on what's important.
     Streaming Studio Classes and Scenic Routes Around the Globe – Travel the globe without leaving your home. By accessing iFit, you can traverse streets and trails in countries around the globe, or "go to the gym" by joining a live studio class. In either case, you'll be led by a world-renowned trainer who'll ensure you get the most out of every workout.
     Fitness Tracking – Don't worry about keeping track of your progress and making adjustments to your routine. iFit will do it for you. iFit uses the information from each session to recommend workouts that reflect your fitness growth. This keeps you from plateauing and makes each new goal feel like a breeze.
     Video Library – Choose from iFit's extensive video library that offers workouts you can do both on and off your machine. iFit offers it all, so you have a well-rounded fitness routine that really covers all the bases.
Now, let's look at the "freebies" that are what make the ProForm+ program so different. ProForm makes sure you have an awesome machine to try everything iFit has, no matter what type of exercise you like to do. 
Let's look at the ProForm+ E-Series lineup:
ProForm Carbon T7 Treadmill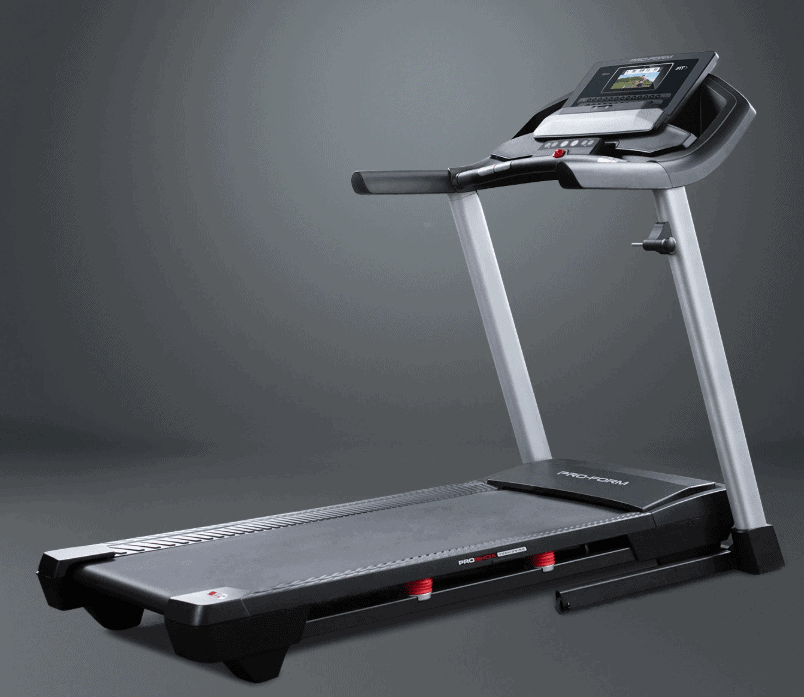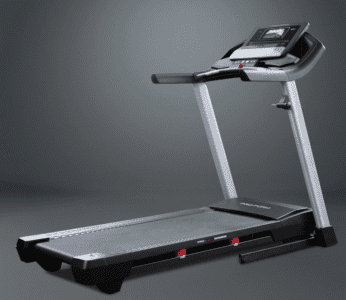 – When it comes to treadmills, there are a lot of options out there. But there's only one that's a "gift with purchase" and let's be real, this treadmill doesn't disappoint.  Considering you're getting this for free, you're getting an amazing deal.
The Carbon T7 packs a 2.75 CHP MachZ motor which means you'll be able to do anything iFit has to offer. If you're a marathoner who puts in a ton of miles, this may not be your cup of tea. However, you won't get your cup of tea for this price, so that probably won't make a ton of difference for you.
You'll get a 12 MPH top speed and a 0-12% incline on this machine, so HIIT training and hill workouts are a thing of your future. ProShox Cushioning saves your joints and keeps you comfy while you push yourself toward your next goal. Link the bold name for each machine here. Open in "new tab" for the FES links below.
Folding capability makes this a great machine for those of us sharing living spaces, or living in close quarters. You can keep your floor space and keep small fingers safe with this treadmill.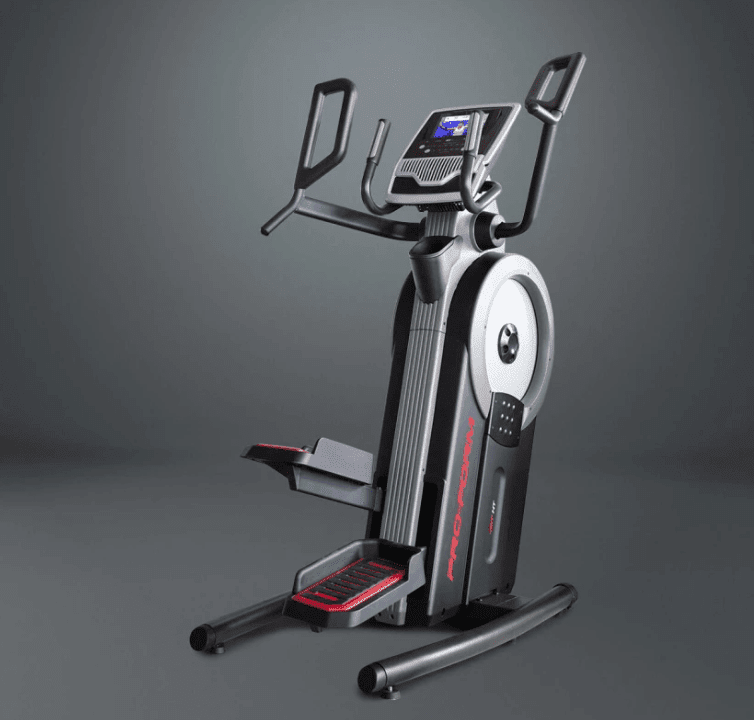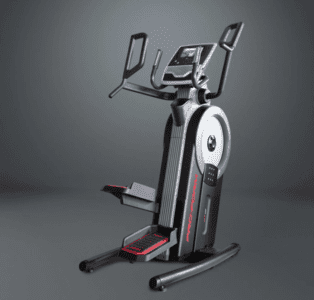 Carbon HIIT H7 – If you love high-intensity workouts in a low-intensity package, ProForm+ has you covered here too. The HIIT H7 is basically a vertical elliptical and is built to work you hard.
You'll utilize a varied motion approach that works more muscle groups and keeps your body from getting complacent. More calories burned and more muscles worked.
The 30 lb flywheel keeps it quiet and efficient, while the small footprint keeps it from taking up your precious space. At only 66.7" x 29.25" this takes up far less space than the other machines in the E7 Series.
ProForm Carbon E7 Elliptical– The E7 elliptical provides all of the performance and comfort features you expect from this brand. The 7" HD Touchscreen will allows you to take full advantage of all iFit has to offer. Every other aspect of this machine will let you take advantage of it too. The 25 lb. flywheel is heavier than you may expect, but ensures you'll get a quiet, smooth experience every time you step on your machine.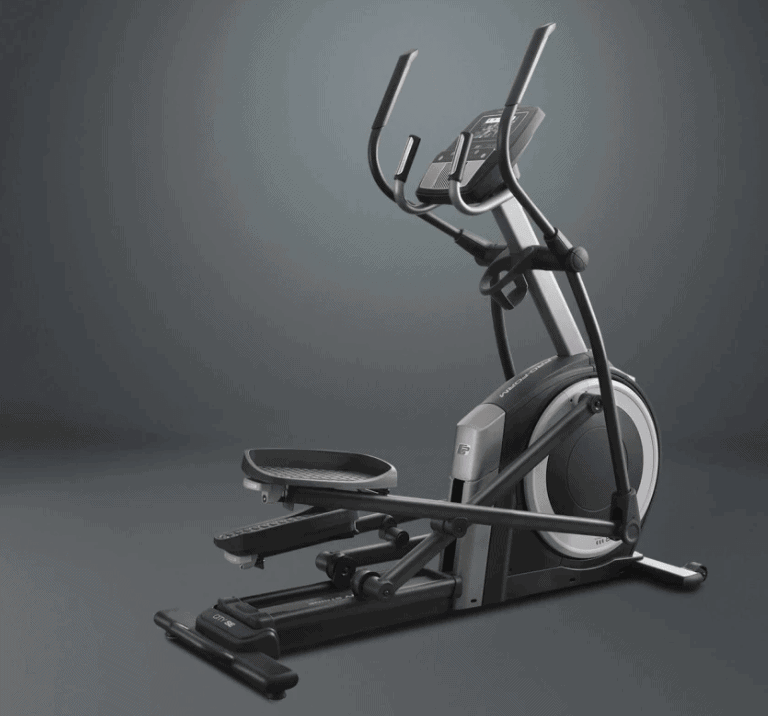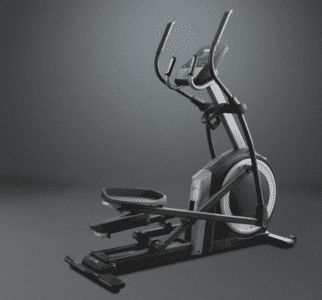 The 19" power adjustable stride, 24 resistance levels and 0-20 degree incline mean the E7 elliptical will be able to tackle any of the iFit programs you could choose from. 
A true testament to ProForm's integrity is the warranty on these machines. Even when you get the machine for free, they still offer you a 10-year frame, 2-year parts and 1-year labor warranty.
ProForm+ is an exciting new chapter in home fitness. This new chapter is fueled by a company that allows to you have the best of both worlds: innovative interactive technology and top-notch equipment. We can't imagine that things will be the same after this!