A Guide To What's Right For You
We talk about iFit all the time. The amazing interactive training, the group classes and the routes around the globe that are available at your fingertips. All of the options are amazing and keep things new and fresh…
But too many options can become a sea of indecision.
We've all been there.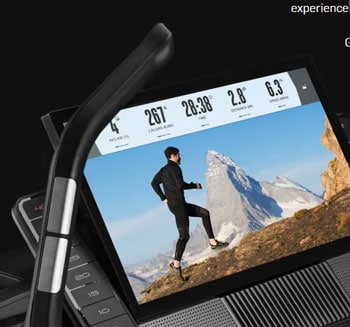 Standing in the grocery store, shopping for shampoo or olive oil, thinking we know exactly what we came for…and yet. There are fifty different kinds and all of them claim to be the best for different things, or for everything. The choice becomes impossible and we either grab something to be done with it or we walk away feeling overwhelmed.
When you first buy a new machine there is so much excitement to hop on and get in your best shape. It's like Christmas! Open your new machine, set it up…and then you have to decide what to do first.
We want to help make your entrance into the world of iFit a little easier. Instead of wading through the mountains of videos, we'll help point you in the right direction no matter what your skill level.
Best Rated iFit Classes –
Beginner – 4 Weeks to Fit Treadmill – If you are a beginner and want to build your knowledge and experience, this program is a great place to start. Every week you get three short workouts to follow. The first two workouts will be in the basic format so you can get a feel for that. The third workout is in Google Maps with Street View. This provides you with a fun change and keeps things interesting.
This layout means that you use the first two workouts to build your skill-set and then get to apply them in a "real life" setting.
For instance, Week 1 consists of the following:
Workout 1 – Basic hill training
Workout 2 – Basic interval training
Workout 3 – Take what you learned this week and use it on your run through the beautiful scenery of coastal Ireland.
Each week gets a little more difficult so you're constantly being challenged, but not overdoing it. The average distance of each workout is 1.78 miles, so you aren't going to be expected to run a marathon right out of the gates.
---
Ready to try iFit for yourself?
Check out top model iFit Treadmills from NordicTrack and ProForm!
---
Intermediate – Around The World in 30 Days – As you may have guessed, this program contains 30 days' worth of iFit videos that take you around the globe and explore all seven continents.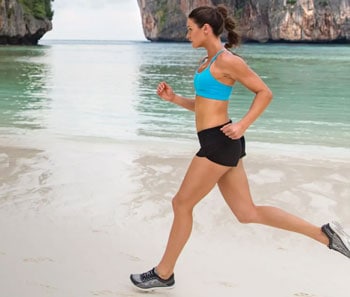 Starting out in Antarctica, these intermediate level routes are effective, but can also be done in a short amount of time. This initial workout highlights the virtual experience that is available through iFit. You very first destination is a place only reachable by helicopter or boat, but iFit brings it right into your living room!
The average route is 2.13 miles, but there are days that can be done in just 20 minutes. These routes do include a lot of incline, so you'll get the most out of these workouts if your machine has that capability.
Not every route is going to be a crazy hill workout though. iFit organizes the routines so that you're getting the type of workout you need on each day for an ideal training regimen. For instance, the day after a tough uphill climb, you be doing a much more relaxed downhill path.
In addition to starting out in Antarctica, you'll get to visit national parks in Australia, explore the Grand Canyon, see the ruins at Machu Picchu and wrap up your travels on a tropical island.
What's not to love!?
Intermediate/Advanced – The Extra Mile – As you get more comfortable with your abilities, you are going to want to continue to push yourself. The Extra Mile is a great way to work on your endurance without dreading those long run days.
This program features a set of 20 long distance runs, ranging from four to nine miles. Some of these routes do feature some serious incline so be ready to put in the work.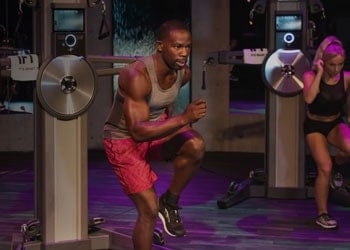 We know that there are a lot of programs out there that take you around the world to amazing destinations, and this one is no different. However, it is worth noting that The Extra Mile features some incredible locations that you won't find on any other program.
For instance, if you've ever wanted to visit Finland, iFit can take you there. The Fiskövägen routes is 6 miles and crosses the Aland Islands, offering amazing views of both land and sea. Much of this landscape was carved by glaciers and it is nothing short of astounding.
Another example is the route through Lago di Vernago, located in the Italian Alps. You can experience all this picturesque area has to offer without the price tag. To stay here in real life would cost a pretty penny, but with iFit you can get a taste of Italy without breaking the bank.
These inspiring destinations offer serious motivation and can keep you going on those long runs. Never underestimate the power of distraction of a dramatic view to make those miles feel so much easier.
Professional Training – We can't talk about iFit without mentioning the classes that are taught by some of the top trainers out there. Whether you're a beginner, or are looking to start training for you first marathon, there's a class for you.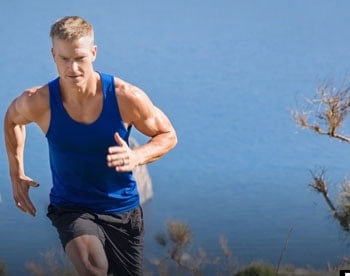 You'll get tips and help that will keep you on the right track and prevent you from risk of increased wear and tear or injury. There's nothing wrong with admitting you don't know something, but with iFit you have access to the people that do.
Using iFit is an excellent way to take advantage of professional trainers and amazing interactive technology. Don't let the information available intimidate you. Focus on the programs that are right for you and your goals. Use the tips above to get started and you'll be a pro in no time.
Check out our Best Buy Treadmills to get started finding the perfect machine for your body and budget!