(Last Updated On: September 29, 2017)
Really Tall? … Just Going to Walk? … Learn How to Pick the Right Treadmill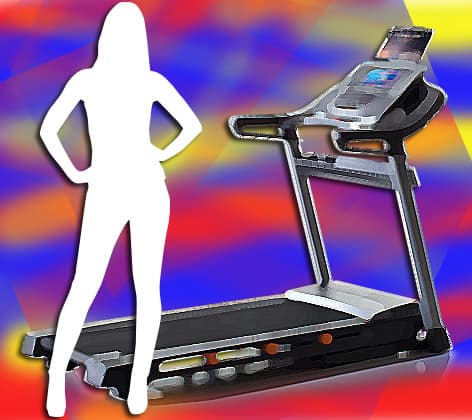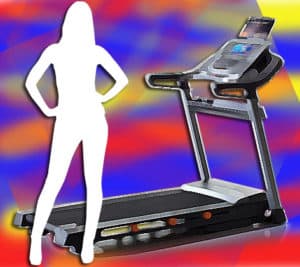 A treadmill that works perfectly for one person might be completely and totally wrong for the next person.  Factors like height, weight, stride length, and exercise preferences can change the type of machine that will give you an ideal workout.  Here is our guide to help you choose a treadmill that is a suitable match for your body type.
Motor Size
The size of your treadmill's motor will be determined in part by the type of workout you plan to do.  Are you a walking warrior or are you a marathon runner?  This will make a huge difference in the type of machine that is best for you.
Walkers should look for motors with a continuous duty horsepower of 2.0 HP or higher.  Joggers will want a treadmill with 2.5 HP and runners should look for 3.0 HP or higher.  This also ties in a bit with your body weight.  If you know that you are a heavier person, you should look for a higher horsepower motor that can handle your use.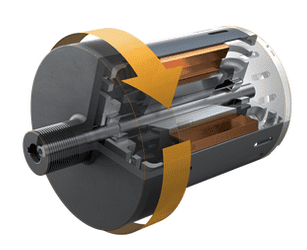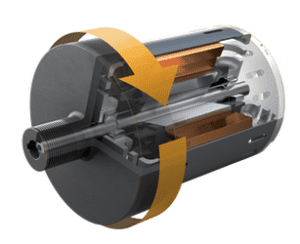 Keep in mind that not all motors are going to have the same quality.  A lower horsepower motor from a company like Horizon is going to be on par with a higher horsepower motor from other brands.  Learn more about treadmill motors here.
Buying a treadmill with insufficient horsepower will result in a straining motor and shorter machine lifespan.
Width
The width of your treadmill is also going to be determined by the type of exercise you are planning to do.  Choosing a width that is too narrow will only cause you constant frustration when your foot catches the edge of the treadbelt and sends you tumbling to the ground.  (Admit it – we've all been there…)
Walkers should look for a width that is at least 18", although 20" would be best.  Joggers and average runners will want 20" in width.  Some brands are offering 22" widths which would be ideal for runners.
Some cheaper brands have belts that are only 14-16" in width.  We recommend you stay away from these types of machines.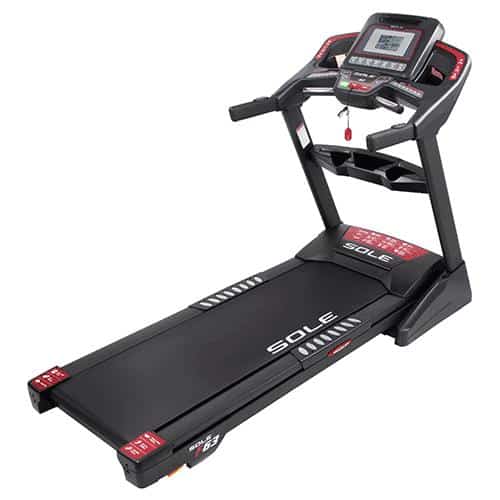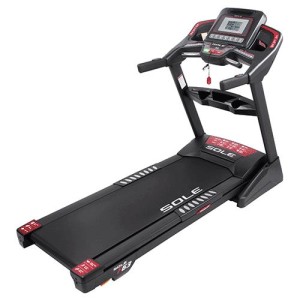 Weight Capacity
As you can imagine, your body's weight is going to play a factor for how well your treadmill is able to perform.  If you exceed the recommended user weight limit, you are going to put extra strain on the motor and shorten its lifetime.
In general, we feel that most brands overstate their machine's user weight limit.  We recommend that you lower their official amount by 50 or even 75 lbs. to see if the machine is going to work for you.
Length
The length of your treadmill is going to be determined by both your exercise type and your height.  If you buy a machine that is too short, you will feel cramped and possibly even step off the back of the machine during your workout.  If you buy a machine that is needlessly long, you will be missing an opportunity to save some money on the smaller models.  Smaller models tend to cost less.
We recommend that walkers choose a machine that is 50-54" in length.  Avoid the cheaper models that are 48" or less.  They aren't worth your time.  Joggers will definitely want 54" or longer.  If you have a long running stride or you are taller than 6-foot, we'd recommend that you look at machines that are 58"+ long.  Nowadays, it's not hard to find 60" machines for a reasonable price.
Cushioning
The final consideration for choosing a treadmill that is right for your body is to look at the cushioning type.  Most treadmills have an elastomer design with rubber grommets positioned along the length of the running surface.  These grommets look like marshmallows and absorb the impact of your footfalls.
Some runners may want a stiffer running surface from a company like Sole.  Others may want an elastomer variation from a company like from Horizon.  These machines have larger grommets in the front to absorb foot impact and smaller grommets in the rear to provide a stiffer surface from which to push off.
NordicTrack and ProForm have a cushioning system that works much like the suspension on your car so that you get shock absorption and energy return.  They also have several models where you can adjust the stiffness of the deck depending on your daily preferences.
Yowza has swing arm suspension where the entire deck of the treadmill absorbs the impact of your footfalls much like a stiff WWF wrestling mat.  (That was actually the example the company reps used to explain the cushioning to us!)
People who have problems with their joints are going to want to consider the type of cushioning carefully so they don't aggravate any injuries.  Runners often have to deal with sensitive foot injuries.  We recommend that you test out a few types of machines to figure out your personal preferences.
Selecting the right type of machine for your particular body type will ensure that you get the most out of your treadmill workouts.  Learn more about these topics by reading our Treadmill Buyer's Guide.  Be sure to read more of our Best Buy Reviews to find your perfect machine.