A Leader in Treadmill Innovation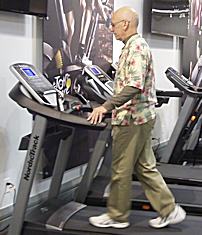 NordicTrack is the premium treadmill brand of Icon Fitness, which is the world's largest treadmill manufacturer. They make other popular models like ProForm, FreeMotion, Reebok and Epic.
NordicTrack has recently received a "Best Buy" recommendation on one of their models from a leading consumer magazine, and other models from their brand received an "Excellent" rating in several categories including Ergonomics, Construction, and Exercise Range.
We've visited NordicTrack in Logan, UT several times. They have an impressive operation. This is one of the few treadmill companies that actually builds their machines in the U.S.A. The company has approximately 5,000 employees and a massive manufacturing and corporate complex.
Our Impressions of NordicTrack
Over the years, we've met with various directors, managers and VPs, and overall have been impressed with their focus. They devote considerable resources into the construction, design and innovation of NordicTrack treadmills.
In fact, they have a room designed to mechanically abuse their machines. Heavy weights are continually dropped on the deck and motors are run at high speeds for hundreds of hours.
This is a company that changes their models fairly often, so we've made this comparison chart to help you break down the different models available. In a nutshell, you can purchase an Incline Trainer, Commercial Series, C-Series, or Treadmill Desk from NordicTrack.

A Few Reasons Why You Should Choose a NordicTrack Treadmill
One of the major focuses of NordicTrack treadmills is innovation, and this is where they excel. Their iFit technology, adjustable cushion decks, full color displays with Internet browser, and incline trainers are several reasons why NordicTrack is so popular.
iFit – Run the World
iFit is an interactive technology designed to further motivate you in achieving your fitness goals. We have had the opportunity to test it out and have been thoroughly impressed. Basically, this program syncs your treadmill with an online subscription service that lets you create customized workout plans, track your fitness stats, set goals, and run routes around the world through integration with Google Maps. You can also run virtual competitions against other NordicTrack owners. Here's some more information on each of these features:
Customized Workout Programs — The most popular aspect of iFit is the ability to have personalized workout programs loaded onto your treadmill based on your fitness goals.
For example, let's say you want to lose 10 lbs. in three months. You go to iFit.com and define your goals, and iFit will design a series of customized progressive exercises. They will control the speed and incline of your treadmill and provide audio coaching from your choice of personal trainers, including Jillian Michaels.
As you workout, your treadmill feeds vital stats back to iFit.com, so you can track your progress. If you find the workout does not satisfy your desired level of exertion, you can increase or decrease the intensity.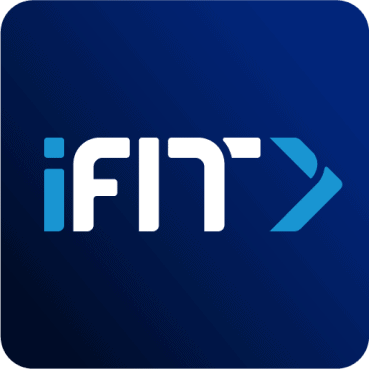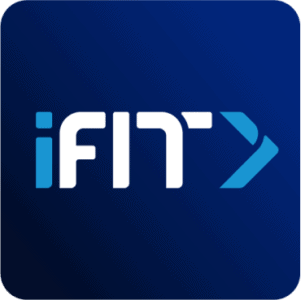 Google Maps — NordicTrack worked with Google in providing an interactive experience that allows you to virtually run throughout the world. In the process, your treadmill will simulate the terrain by changing the incline, while you can visualize the experience through Google Maps.
This is how it works. You map out a route, either on streets or paths. If Google has a street view, you can actually watch as you are running down the street, otherwise you can get the satellite or terrain view.
We've tried this intriguing feature and were able to run down a street our local home neighborhood. It was exciting to see neighbor's houses on the Google Street View while running on a machine several hundred miles away. Meanwhile the treadmill adjusted the incline as we ran up hills. There is also a library of popular routes through city-scapes and National Parks.
Competitions – One last feature of iFit is the ability to compete with others runners. NordicTrack runs regular races where you can compete against other iFit users. You can view your position in relation to the leader and the pack. Their last race had 2,000 participants. iFit has an HD video Library of world famous trails through National Parks and walks along popular city-scapes. Your speed is synced with the video, and like Google Maps the treadmill will simulate the terrain as you run.
The newest version of iFit is called iFit Family.
Incline Trainers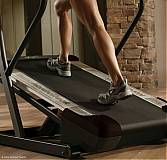 The NordicTrack Incline Trainers have been a huge success. There are currently three models and they allow the user to increase the incline up to 40% and decline to 6%. This allows you t simulate walking up and down hills or mountains.
The advantage of an incline trainer is that you can get an intense cardio workout without the pounding and stress that comes with running, since you primarily walk. You also can target and trim more of your lower body muscles. Each model comes with speakers and auxiliary input. They also each come with iFit programming, smart HD touchscreens, and a pair of adjustable dumbbells to add in an upper body workout. See a complete comparison of model features on this comparison chart.
Or, go directly to our Incline Trainer reviews:
NordicTrack x22i Incline Trainer ($2,999) – This "Best Buy" machine comes with a large 4.25 CHP motor, wide 22″ walking surface, and impressive 22″ HD Touchscreen display.
NordicTrack x32i Incline Trainer ($3,999) – This machine is similar to the x22i with a larger 32″ Smart HD Touchscreen.
Other Top Features on NordicTrack Treadmills
It should be noted that many of the major components like motors, belts and rollers and developed in house and are built specifically for their products. This compares to other fitness equipment manufacturers that typically buy components off the shelf.
Larger Motors – When comparing specs you will find NordicTrack has some of the largest and most powerful motors for the price. Their motors go through stringent testing for fail safe, sound immunity and brush life. In general, they provide higher output at cooler temperatures and are backed with a lifetime warranty. We've seen their test room where they torture the motors to verify their durability.
Larger Running Surfaces – Like their motors, NordicTrack offers some of the longest running surfaces for the price. Furthermore, they define the length as running surface, not treadbelt. Often manufacturers use the term "Treadbelt" to define length, but do not mention that 1″-3″ of that belt could be covered with shrouds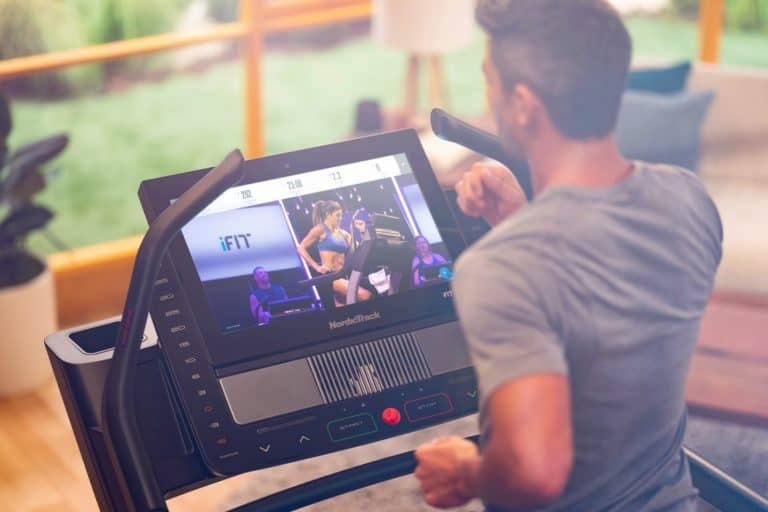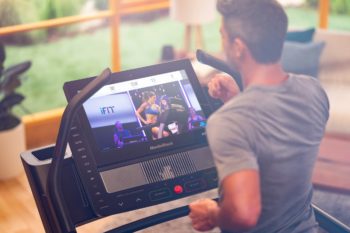 Color Touchscreen Displays – The majority of treadmills in excess of $1,299 come with a color display. A nice touch over a drab blue backlit display. You can also visualize the Google Maps features on screen.
Sound Systems with Aux Input & Cooling Fans – Although speakers are becoming a standard feature on many treadmills, NordicTrack offers the best sound systems. Our team plugged in an iPod when we were last at their facilities and were impressed with the quality and the clarity of the sound. In addition, most treadmills include cooling fans that actually work. Many treadmills have fans that are almost worthless. They have a couple of models where the intensity of fan adjusts to your level of exertion.
Why Should You Buy a NordicTrack Treadmill?
High Volume Sales = Better Value
Because of the sheer volume of sales, NordicTrack and their parent company, Icon Fitness, can offer some excellent value. You need to pick and choose because they change up their sales and discounts weekly.
One of their current deals is the NordicTrack Commercial 1750. It includes a 7″ color touch screen display, iFit, a powerful 3.6 CHP motor, 20″ x 60″ treadbelt, built-in fans, a premium sound system, 38 workout programs, the ability to decline the deck 3%, and 5-yr parts and 2-yrs labor warranty – – all for $1,599 with FREE shipping. Not bad!
A Strong Warranty Means Strong Confidence in Quality

Until recently, the warranties on NordicTrack treadmills were sub-par. In the last few years, they have increased the coverage on most of their models and are more inline with the competition. These extended warranties also suggest that the quality of their machines have improved. Read more about why it's important to have a good warranty on your treadmill purchase.

Customer Service
In the past, there were issues with NordicTrack's customer service. Due to the volume of NordicTrack sales, it could be difficult to get through to their service department. We met with Dan Jones, Director of customer service and we discussed the issues. He agreed there had been a problem that was being addressed. They recently added more staff to answer phones, and have committed $2 million to improve the situation.
In the last several years their service has significantly improved. Lately, we've been impressed with their ability to answer questions quickly and effectively. They have a "chat" feature on their website that is particularly helpful. Oftentimes, if you express interest in a particular machine, the sales rep with throw in freebies like a $50 mat to help sway your decision. (This isn't guaranteed of course, but it's worth a try!)
User Weight Limits
One of our concerns is their suggested weight limits. In my opinion, just about every manufacturer overrates the weight capacity of their machines, and that is also true with NordicTrack. Use common sense. If you are over 300 lbs., a sub $1,000 treadmill is probably not going to cut it.
Often the decks are too thin to accommodate the weight, and the motors are not powerful enough. Also, if you are planning on running (Speeds of 7 mph or more), consider spending in excess of $1,200. You want a motor that does not strain at higher speeds, and you want a deck that can withstand the harder impact and provide adequate shock absorption.
NordicTrack Treadmill Reviews
Our Review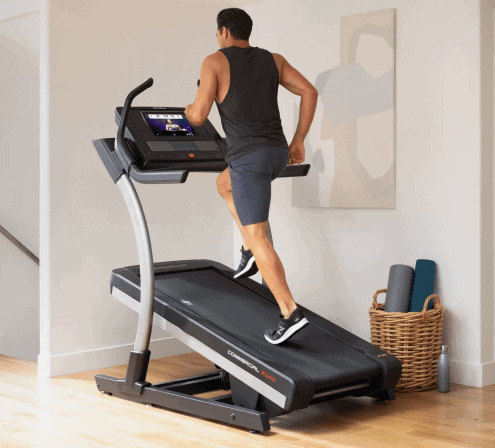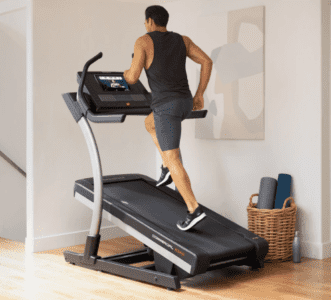 Like the American auto industry, NordicTrack has redefined itself in the last several years. In the process it has become a dominating force in the treadmill industry. That is due to the fact the company offers quality machines with some very innovative features at a valued price.
In general, the competition does not have the financial resources to compete at this level. There are companies that build treadmills comparable in quality, but none can match the specs and features found on most NordicTrack models.
Note: We monitor their prices daily, so watch for our recommendations on great deals. These are models that are below their typical selling price. Sometimes there are killer deals. NordicTrack changes prices twice a week.
Runner's World
RW rated the NordicTrack Commercial 1750 as one of their top choices. They particularly like the iFit Live and the ability to virtually run in famous places around the world.
Below are our list of NordicTrack Treadmill Reviews.
Also, check out our comparison chart to help make your decision. These are the typical prices, click to see discount prices, if any.
Incline Trainers:
NordicTrack Commercial X22i Incline Trainer – $2,999 – "Best Buy" – 22″ Smart HD Touchscreen, 4.25 CHP motor, 40% Incline, 6% Decline
NordicTrack Commercial X32i Incline Trainer – $3,799 – HUGE 22″ x 65″ Treadbelt, 4.25 CHP Motor
Treadmills:
NordicTrack Commercial 1750 Treadmill – $1,599 – "Best Buy" – 3.6 CHP motor, 22×60″ belt, 7″ Smart HD Touchscreen, 15% Incline,3% Decline
NordicTrack Commercial 2450 Treadmill – $1,799 – 10″ Smart HD Touchscreen

NordicTrack Commercial 2950 Treadmill – $2,499 – "Best Buy" – 22″ Smart HD Touchscreen, 4.25 CHP motor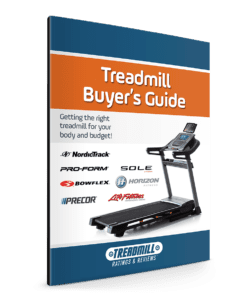 What's Next?
Go to www.NordicTrack.com to learn more!*
Treadmill Buyer's Guide – Not sure where to start? Check out our Treadmill Buyer's Guide for helpful tips and an explanation of what treadmill features to look for.
Also see our NordicTrack Elliptical Trainer Reviews. NordicTrack elliptical trainers offer innovative features in addition to being iFit compatible.