(Last Updated On: August 18, 2022)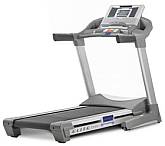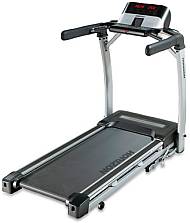 The two major players in the budget treadmill face off are ProForm and Horizon. You'll find many of their models at many of the large sporting goods stores and at the big name retailers.
ProForm is built by Icon Fitness, the largest seller of fitness equipment in the world. They also manufacture NordicTrack, Welso, Image, Epic and Reebok.
Horizon treadmills are built by Johnson Health Technology, which also builds Vision Fitness and Matrix Fitness equipment. Both brands sell in the $500-$1,200 price range.
So which builds a better treadmill?
It depends on the model and the current sales? Both ProForm and Horizon price their treadmills aggressively, and you will find drastic changes in the prices from one week to the next. That said, ProForm has some advantages due to the size of their parent company. As mentioned, Icon Fitness (now referred to as IFIT) is the largest fitness equipment manufacturer in the world. They are not only #1, but are #1 by a considerable margin.
This affords Icon Fitness, and their brands like ProForm, some economic advantages. For example, their research and development is second to none, which has resulted in the some unique features like iFit technology. The iFit programs follow an arranged series of treadmill training routines that control the the speed and incline of your machine. They are designed by professional trainers, and include audio coaching. You'll find many ProForm treadmills have an abundance of features like fans, speakers (some with subwoofers), auxiliary inputs and large HD touchscreens.
In general, due to an economy of scale, ProForm can produce more for less. That doesn't mean that Horizon can't compete with certain models. For example, the Horizon T101 will match up well with any ProForm treadmills at the $999 price range.
So which model should you buy?
First, it depend on your fitness needs and goals. You need to determine how you will use the machine, and how many users there will be. You also have to factor your weight and height. Taller users, especially runners, will need a treadmill with a longer deck.
Once you have determined your needs you can start looking for the model that will suite your needs. Compare the features and the prices from both brands. If you plan to spend more than $1,000, also compare models from NordicTrack, Sole, and BowFlex. However, below $800, ProForm and Horizon are the major contenders.
You can check our Best Buy Treadmills for the latest prices and special offers.
To a Healthy Life,
Fred