(Last Updated On: January 1, 2023)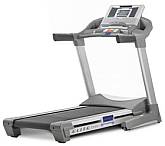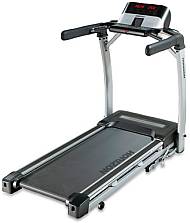 The two major players in the budget treadmill face off are ProForm and Horizon. You'll find many of their models at many of the large sporting goods stores and at the big name retailers.
ProForm is built by Icon Fitness, the largest seller of fitness equipment in the world. They also manufacture NordicTrack, Welso, Image, Epic and Reebok.
ProForm is a leading manufacturer of fitness equipment. Their products include treadmills, ellipticals, bikes, and rowing machines. They are known for their quality and reliability.
They offer workout apps and iFit programs. Some models also feature built-in screens and fans. The company also offers a maintenance plan. In addition, they offer in-home delivery.
They offer many different types of treadmills. These include compact, large and foldable treadmills. Each model is designed for different uses. Many have features such as trainer control and incline/decline.
ProForm products are owned by ICON Health & Fitness, a company that also owns NordicTrack and FreeMotion. This group is headquartered in Logan, Utah.
Most of the manufacturing processes for ProForm are carried out in China. Compared to the US, labor costs in China are relatively inexpensive.
They offer warranties of up to five years. The warranty may or may not include shipping and restocking fees.
ProForm treadmills are known for their high-quality cushioning system. It reduces impact on the joints.
Their equipment is ideal for those who want a simple and easy workout. However, they offer more advanced models as well. Whether you are a beginner or a seasoned athlete, you can improve your performance.
ProForm is a reliable brand that offers superior products across every price range. You will find that the company has improved its product and customer service in recent years. Moreover, their exercise machines perform really well.
If you are looking for an affordable and durable treadmill, then the ProForm Pro 9000 is an excellent option. It has a high-powered motor and a large touchscreen display. Besides, it includes a 1-year family membership to iFit.
Horizon treadmills are built by Johnson Health Technology, which also builds Vision Fitness and Matrix Fitness equipment. Both brands sell in the $500-$1,200 price range.
So which builds a better treadmill?
It depends on the model and the current sales? Both ProForm and Horizon price their treadmills aggressively, and you will find drastic changes in the prices from one week to the next. That said, ProForm has some advantages due to the size of their parent company. As mentioned, Icon Fitness (now referred to as IFIT) is the largest fitness equipment manufacturer in the world. They are not only #1, but are #1 by a considerable margin.
When it comes to choosing a treadmill, you will have to consider what you are looking for. This will involve the features, price and the brand of the treadmill. Fortunately, there are several manufacturers that compete for consumer attention. Among them are NordicTrack and ProForm.
NordicTrack is the trusted name in the treadmill industry. In addition to building top-quality treadmills, the company also builds fitness equipment for other brands. One of its products is the T101, which has a maximum speed of 10 mph and a 165-pound weight capacity. The treadmill has a three-zone variable response cushioning system and balanced rollers, 1.9" in diameter.
ProForm is another popular manufacturer of treadmills. Many of their models have fan systems and speakers. Some of their treadmills are available at big names in sporting goods stores. However, their prices are aggressive and can fluctuate from week to week.
For those who are interested in a high-quality home treadmill, the ProForm Performance 400i is a good option. Its deck is 22 inches by 60 inches, and it comes with a 3.5 CHP motor. Compared to other higher-priced treadmills, it is quite competitive.
There are a number of treadmills that use a soft belt, which reduces the impact of your stride. You should also think about the tread durability of the treadmill. If you are an endurance runner, it is important that the treadmill's treads remain in good shape.
To find a treadmill that meets your needs, you will need to determine your lifestyle, your budget and your fitness goals. Once you have a clear picture of what you need, you can make an informed decision.
This affords Icon Fitness, and their brands like ProForm, some economic advantages. For example, their research and development is second to none, which has resulted in the some unique features like iFit technology. The iFit programs follow an arranged series of treadmill training routines that control the the speed and incline of your machine. They are designed by professional trainers, and include audio coaching. You'll find many ProForm treadmills have an abundance of features like fans, speakers (some with subwoofers), auxiliary inputs and large HD touchscreens.
In general, due to an economy of scale, ProForm can produce more for less. That doesn't mean that Horizon can't compete with certain models. For example, the Horizon T101 will match up well with any ProForm treadmills at the $999 price range.
So which model should you buy?
First, it depend on your fitness needs and goals. You need to determine how you will use the machine, and how many users there will be. You also have to factor your weight and height. Taller users, especially runners, will need a treadmill with a longer deck.
Once you have determined your needs you can start looking for the model that will suite your needs. Compare the features and the prices from both brands. If you plan to spend more than $1,000, also compare models from NordicTrack, Sole, and BowFlex. However, below $800, ProForm and Horizon are the major contenders.
You can check our Best Buy Treadmills for the latest prices and special offers.
To a Healthy Life,
Fred