(Last Updated On: April 1, 2023)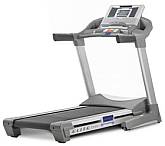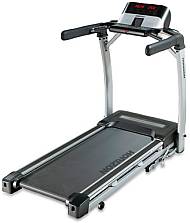 The two major players in the budget treadmill face off are ProForm and Horizon. You'll find many of their models at many of the large sporting goods stores and at the big name retailers.
ProForm is built by Icon Fitness, the largest seller of fitness equipment in the world. They also manufacture NordicTrack, Welso, Image, Epic and Reebok.
ProForm is manufactured by Icon Fitness, which owns NordicTrack and iFit, two other major brands of personal exercise equipment. According to the company's website, ProForm's treadmill drive systems, cushioning, and interactive training technology are recognized worldwide.
The company's product lines include treadmills, elliptical trainers, high-intensity interval trainers, and rowing machines. Their products are sold in retail stores and online.
They manufacture a variety of indoor bikes, including low- to mid-range models that are aimed at the domestic buyer who wants something affordable for use in their home. Some of the higher-end models offer high-tech features such as HD touchscreens.
There are also bikes in the mid-range that come with iFit, allowing users to stream their workouts online and access their progress with an app. For the more budget-conscious, though, a simple-to-use bike like the Pro C10U may be a better choice.
It has a 10-inch Smart HD touchscreen that offers 30 days of the iFit app. It's a good value bike with a solid warranty and maximum user weight, though it does not have the big screen or other add-ons you might find on more expensive models.
Most of ProForm's bikes come with at least a one-year warranty on parts and labor. If you're concerned about the cost of repairs, there are also extended warranty options. This is a great way to ensure that your ProForm stays in good condition for years to come. It's worth taking the time to research and compare ProForm warranties before making a purchase.
Horizon treadmills are built by Johnson Health Technology, which also builds Vision Fitness and Matrix Fitness equipment. Both brands sell in the $500-$1,200 price range.
So which builds a better treadmill?
It depends on the model and the current sales? Both ProForm and Horizon price their treadmills aggressively, and you will find drastic changes in the prices from one week to the next. That said, ProForm has some advantages due to the size of their parent company. As mentioned, Icon Fitness (now referred to as IFIT) is the largest fitness equipment manufacturer in the world. They are not only #1, but are #1 by a considerable margin.
Which company builds a better treadmill?
The first thing you need to decide is how much money you're willing to spend on a treadmill. Then you can look at the features of each model and compare them to your budget.
Proform vs Horizon
There are a number of treadmill brands out there, some of which are more highly prised than others. Two of the more popular ones are Proform and Horizon, both of which are owned by Icon Health and Fitness.
They are both known for having a huge range of treadmills that are very durable and comfortable. Their cheaper models are also a great choice for people who are new to exercise and want a low-impact, high-quality workout.
However, it is worth noting that the cheaper Proform models do not usually have the key incline feature that more expensive treadmills do.
Likewise, they are not equipped with the larger touchscreen that some of the more expensive Proform models have.
NordicTrack vs Proform
NordicTrack is another highly-regarded treadmill brand. They have a number of different models to choose from, but they are best known for their iFit Coach program that is available on many of their treadmills and ellipticals.
Their iFit program includes a variety of different programming options and access to worldwide personal trainers. It can be a very useful feature for those who are serious about their fitness goals. The downside is that it can be expensive, as the company charges a monthly subscription fee to use their service.
This affords Icon Fitness, and their brands like ProForm, some economic advantages. For example, their research and development is second to none, which has resulted in the some unique features like iFit technology. The iFit programs follow an arranged series of treadmill training routines that control the the speed and incline of your machine. They are designed by professional trainers, and include audio coaching. You'll find many ProForm treadmills have an abundance of features like fans, speakers (some with subwoofers), auxiliary inputs and large HD touchscreens.
In general, due to an economy of scale, ProForm can produce more for less. That doesn't mean that Horizon can't compete with certain models. For example, the Horizon T101 will match up well with any ProForm treadmills at the $999 price range.
So which model should you buy?
First, it depend on your fitness needs and goals. You need to determine how you will use the machine, and how many users there will be. You also have to factor your weight and height. Taller users, especially runners, will need a treadmill with a longer deck.
Once you have determined your needs you can start looking for the model that will suite your needs. Compare the features and the prices from both brands. If you plan to spend more than $1,000, also compare models from NordicTrack, Sole, and BowFlex. However, below $800, ProForm and Horizon are the major contenders.
You can check our Best Buy Treadmills for the latest prices and special offers.
To a Healthy Life,
Fred