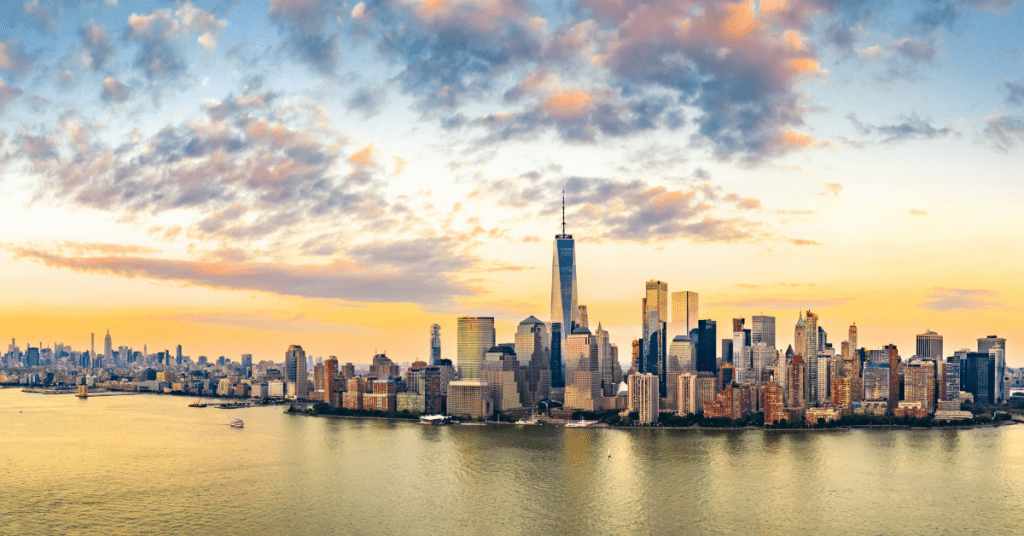 (Last Updated On: January 10, 2023)
Living in New York City has a special something that we all love.
But sometimes outside isn't an option if the weather isn't on our side, or we just want to be jammin' to the latest more trendy bop from our comfy apartment… and we need a treadmill in our own space. 
That's why we made a detailed list with the most functional, on sale, compact, and foldable treadmills to buy online directly from the manufacturer so you can get running in no time.
Or, if you'd rather look for a "treadmill for sale near me" and have some real-life experience picking your next treadmill for sale in NYC… at the end of this article you'll find our top 3 stores you can go visit in-person.
Top 9 Treadmills for Sale in NYC
NordicTrack Commercial 2450 Treadmill: Target and tone your lower body in a whole new way

Imagine pushing a button and having an extra cushion under your feet as you run. 
With the Runner Flex Cushioning technology you have the power of choice to turn it on for superb impact absorption and joint comfort, reducing impact by 30%.
Or, turn it off for a solid deck that locks out cushioning dampeners to feel more like running on the road. 
Meanwhile, you can add up to 15 percent incline because real-world terrain has ups and downs, right? So should your treadmill!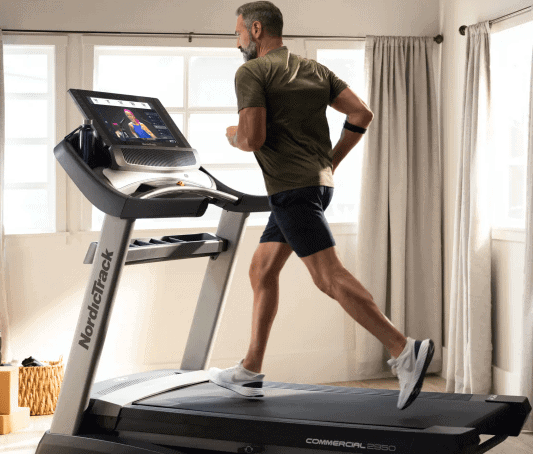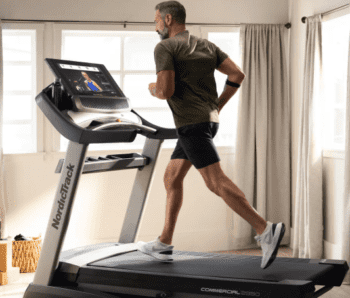 Everything that goes up must go down: this treadmill comes with a little surprise because it also declines as much as 3 percent to recruit different leg muscles, helping you target and tone your lower body in a totally different way. All while lowering the impact on your knees and ankles.
The beauty in this treadmill is that all these setups can be done from a 22" Smart HD Touchscreen that comes with a 30-Day iFIT® Membership Included so that you can pick your trainer and run in whatever place in the world you imagine!.

On this treadmill, you can walk, jog or run up to 12 MPH on a total comfortable wide workout belt of 22" x 60″ so that no matter the style you want to try, you have the space to do it.
But, the absolute golden standard that we love about the Nordic Track is it's Folding SpaceSaver® Design with EasyLift™. It comes not just with the technology to provide a complete workout, but also a seamless fold so that no matter the size of your apartment you can store it under your bed or behind your couch when not in use. 
And we add another shiny star due to its incredible warranty of 10 years for the frame, of 2 years for parts and 1 year for labor.
Shop now at NordicTrack.com.
Matrix T130 Treadmill with XI Console: Health club quality at home
It's here!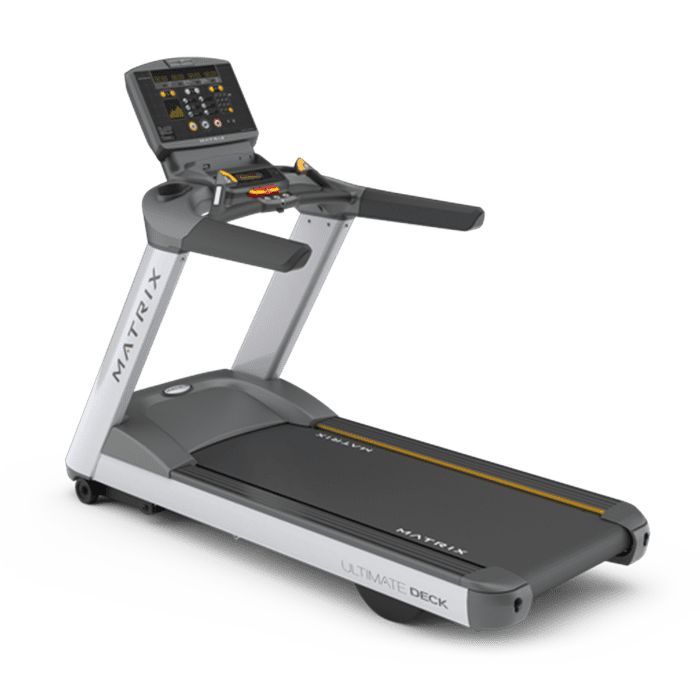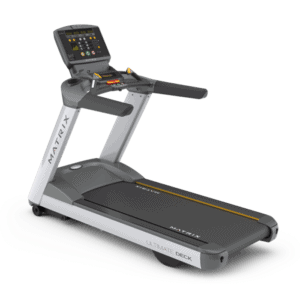 The treadmill where you can have that sense of freedom when running without feeling unsafe, even at top speeds.
Matrix is made by the parent company Johnson Fitness, who also makes the popular Horizon brand treadmills. Johnson has been an authority production figure in the fitness industry for many years, and our team has visited their facilities and tested their equipment time after time. We are always thoroughly impressed with what Johnson Fitness releases, including the Matrix brand line of machines. 
The XI 19″ capacitive touchscreen display on the T130 treadmill offers convenient crossbar controls that make on-the-fly adjustments a breeze. You'll also find an easy-to-grasp app interface with stunning entertainment, social media favorites, and complete workout data. 
According to Matrix, they use the same robust platform, premium components, heavy-duty construction and ultra-stable steel frames for our T130 treadmill as they do on their commercial treadmill machines. This means that you can get the same features and quality as the treadmills that are found in your local gym – right in the comfort of your own home. 
Shop now at JohnsonFitness.com.
BowFlex Treadmill 10: Charge your iPad or iPhone while you run

Would you love assessment on your fitness level, daily adaptive workouts that change as you improve, and also coaching and feedback?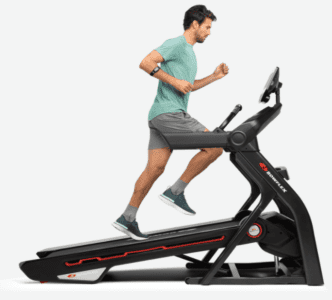 If you have answered 'yes' to at least one of these features, the BowFlex Treadmill 10 is the most streamlined and affordable Bowflex model yet.

It also has a calorie-focused Burn Rate display and connects with the JRNY App (included for free for one year with your purchase). 

You can keep yourself motivated with voice-coached custom workouts through powerful built-in speakers and explore different programs that match your running speed. If after a year you don't want to keep your subscription, you'll still have 12 amazing programs to choose from plus a motorized decline and incline that goes from -5% up to 15% to keep things spicy!

Its Comfort Tech design provides extra impact absorption, a softer landing and unprecedented support when running to maximum speed (12 miles per hour). Also, it holds up to 230lbs of weight without making you feel unstable at all.
A huge add-on is that you can create and save workouts 'on the fly' with real-time custom programming.
Warranty: 15-years frame and motor, 5-years parts, 2-years labor, 1-year electronics. This is one of the best warranties available in the industry today. 
And we add another shiny star due to its incredible warranty of 10 years for the frame, of 2 years for parts and 1 year for labor.
Shop now at Bowflex.com.
Proform Pro 9000 Treadmill: Don't worry about overheating, this treadmill cools itself down
Trust your iFit trainers to automatically adjust the incline and speed on your equipment, so that they match the intensity of each workout. And, if you aren't a big fan of memberships, don't worry. After 30 days you have plenty to do on your own.

It comes with a 22-inch smart HD touchscreen that lets you Adjust the speed and incline of your workout in an instant. Located right on the console, QuickSpeed® buttons make it easy to adjust your intensity. At the touch of a button, you can switch between climbing hills and your workout cool down. How amazing is that!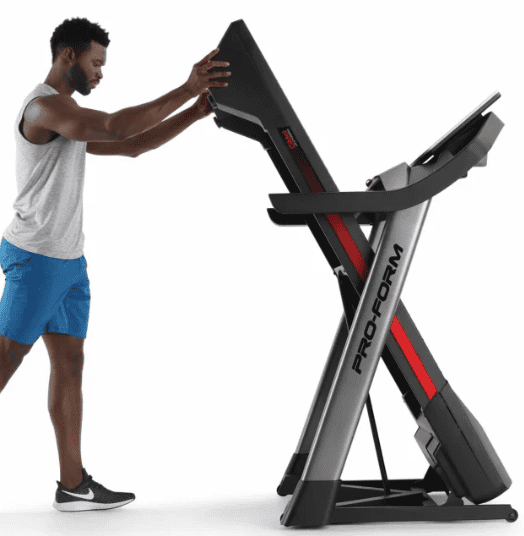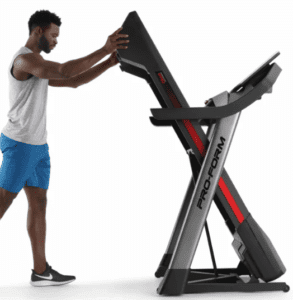 Another great function of the Pro 9000 treadmill is its self-cooling Mach Z™ Motor, built for your toughest workouts. So whether your iFIT workout takes you to the Himalaya  or the streets of Tokyo, this motor can handle it all. Each incline (up to 12% incline) and speed adjustment is smooth through every workout due to high levels of inertia.
You have extra room to walk, jog, or run on the 60-inch deck of the ProForm so you don't feel confined. You can move around freely on the 20-inch width of the ProForm. The motor of the machine can reach speeds of up to 12 miles per hour without using a great deal of electricity because of a built-in efficiency booster.

And because it's built with most users in mind, the Pro 9000 treadmill accommodates up to 300 pounds.

Last but not least, it is easy for you to bring exercise inside your home with the SpaceSaver® design. After your workout, you can fold up the deck and store it easily for easy home storage. The built-in shock helps you lift and lower the deck with ease.
Regarding its warranty, the Pro 9000 is protected with a 10-year frame warranty, 2-year parts, and 1-year labor warranty.
Shop now at ProForm.com.
Nautilus T618 Treadmill: Go all in with your training
Designed for serious competitors looking to up their game, the T618 is fully loaded with dozens of training programs, Bluetooth connectivity and app-based tracking tools like the 'Explore the World App' to help you boost motivation and power up performance.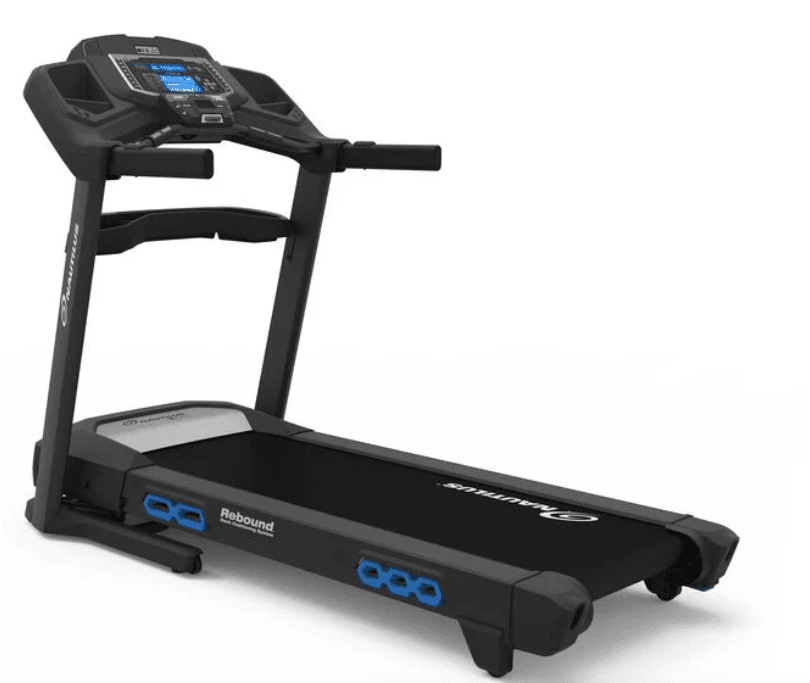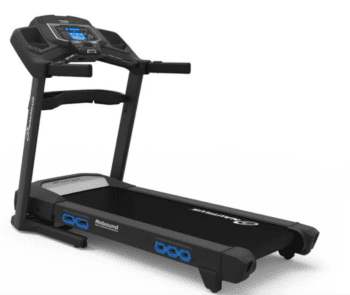 Its Bluetooth connectivity lets you set, track and register progress with the most popular app-based tracking tools while training through more than 50 routes around the world that adapt your treadmill in real time (membership required).
It also provides up to 15% incline so that you can keep things interesting and never stop challenging yourself. This feature paired up with 26 built-in programs are a proven way of going serious with your fitness journey!
Also, its incline and speed controls make it a breeze to adjust the level of intensity during your workout, as you run on a  20″ x 60″ running path with Rebound™ cushioning system for a smooth run. Your knees and joints will thank you later.
No matter how fast you run, its LCD Display with 2 blue backlit LCD monitors makes it really easy for you to keep an eye on your time, distance and calories burned. And they included a chest strap or integrated grips so that you can stop when you reach your fitness goal of the day.
This treadmill features an optimized and balanced motor that maintains full running speed and responses immediately as pace is adjusted up or down throughout the workout.
Workout finished, what's next?
The Soft Drop™ design delivers the promise of safety with a gas shock folding system that provides a gentle descent every time. And although it only folds up to 45 degrees, it is so well built that you can fit it into any space you wish.  
It was designed for all users and with different fitness needs, so it comes with a 350lb. weight capacity and built-in frames for water bottle holders.

Shop now at Nautilus.com.
ProForm Carbon T10 Treadmill: Stream on-demand workouts from your FREE treadmill machine


Did you know that a FREE treadmill exists? Well – sort of.
The ProForm Carbon T10 is known as the FREE treadmill, because with the purchase of a 3-year subscription to iFit, you get this machine for free. Take interactive personal training into your treadmill, your living room and your life! The Carbon T10 treadmill allows you to stream on-demand video workouts directly to your equipment while your iFit Trainers help you adjust it to better fit you.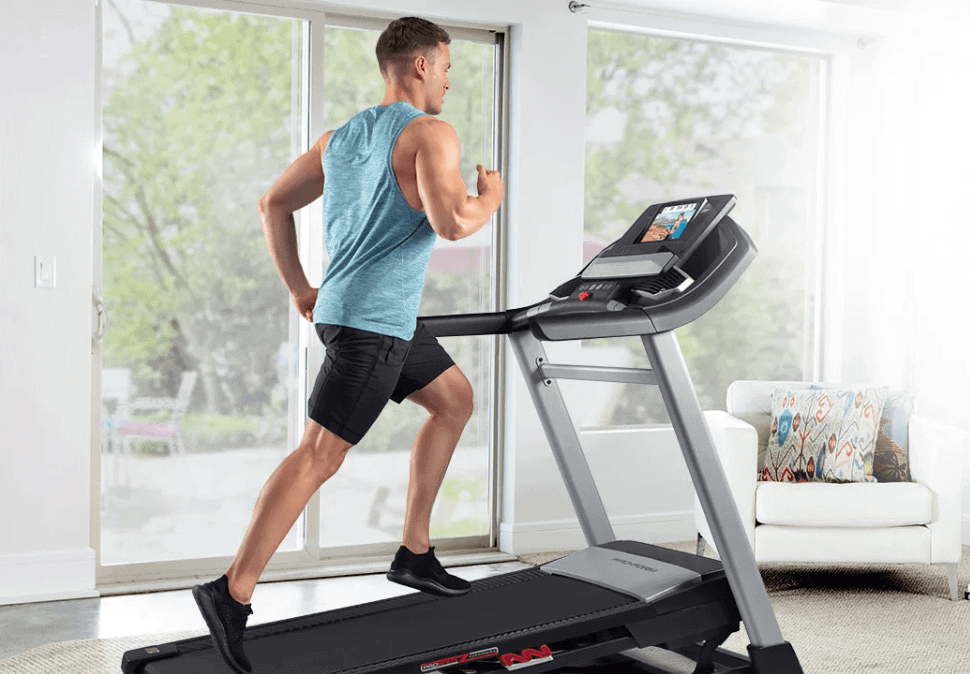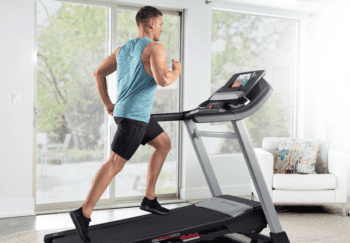 No matter the time of the day, for how long or if you are deciding whether you want to run, jog, or walk; this treadmill comes with a self-cooling 2.75 CHP Mach Z™ motor that maintains its smooth feel and low volume no matter what speed (maximum 10mph) you're moving at. Climb any hill (0 – 12% incline) and sprint without worrying about waking up your neighbors or machine overheating.

With a 55-inch deck, you'll have room to walk, jog, and run without feeling confined and the 20-inch width gives you plenty of elbow room as you work out.. Plus, the ISO Flex™ cushioning throughout the deck area will give you a softer landing surface for every step. This means longer workouts with less recovery time.
Up and out: save space no matter your apartment size
A real highlight, especially living in NYC, is that you don't have to sacrifice living space to get a great workout. The SpaceSaver® design makes it easy to bring high-powered workouts right into your home. 
Shop now at ProForm.com.
ProForm Pro 2000 Treadmill: Your own home fitness hub
Would you rather pay $120 a month for a gym membership or have an immersive experience from the comfort of your home and be able to run in the beautiful beaches of Bora Bora?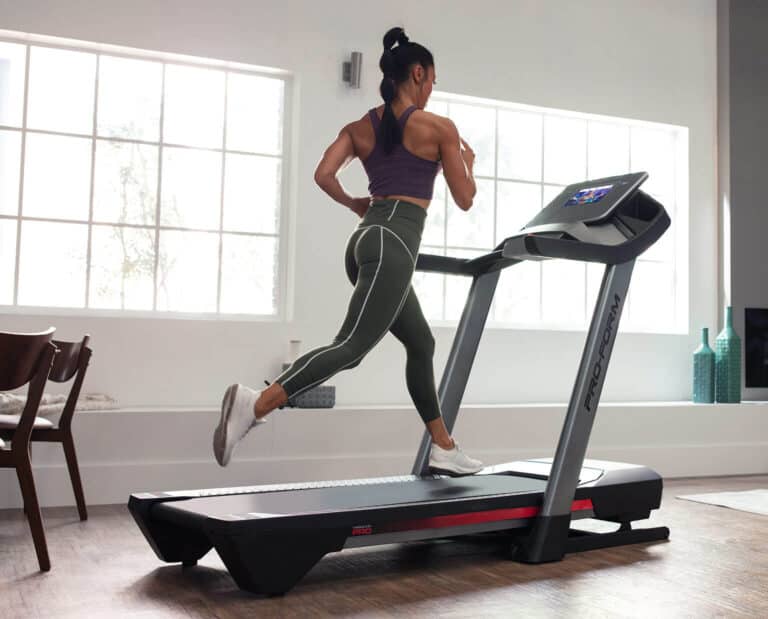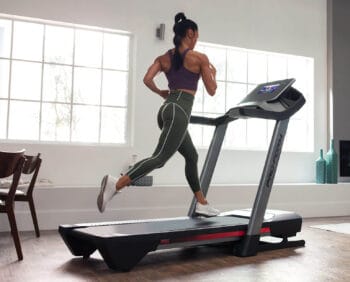 This fantastic treadmill comes packed with so much! It's SO much more than just an iFit 30-day trial. You can stream all your favorite workouts through a luxurious 10" HD touchscreen, and run with confidence and ease because it's powered by a self-cooling Mach Z motor.

Built with most users in mind, the Pro 2000 treadmill accommodates up to 300 pounds and has space for every kind of workout with a deck that creates a comfortable workout space of 20" x 60".
You can easy-breezy adjust the intensity of your workout with the push of a button, right from the console, in the middle of your workout, and even going at 12 miles per hour (max. speed).
You can choose between -3% decline and 12% incline to really challenge and target all your muscles and create a much more powerful workout routine, supported by adjustable ProShox cushioning; you can switch from a softer landing surface and one that simulates the road.
The pivoting yet sturdy 10″ Smart HD touchscreen looks magnificent and expands in every possible way the beautiful destinations you'll train in with your iFit coach.
The SpaceSaver Design with EasyLift Assist on the Pro 5000 treadmill makes it so that it doesn't have to be hard to fit a treadmill in your NYC apartment or home. It folds up and out of the way after your workout. 
The Pro 2000 is protected with a 10-year frame warranty, 2-year parts, and 1-year labor warranty.
Shop now at ProForm.com.
Sunny Health & Fitness SF-T7603 Motorized Folding Treadmill: Perfect for your everyday needs
This treadmill features 9 built-in user programs with 3 adjustable levels of incline plus an awesome 220lbs. weight capacity.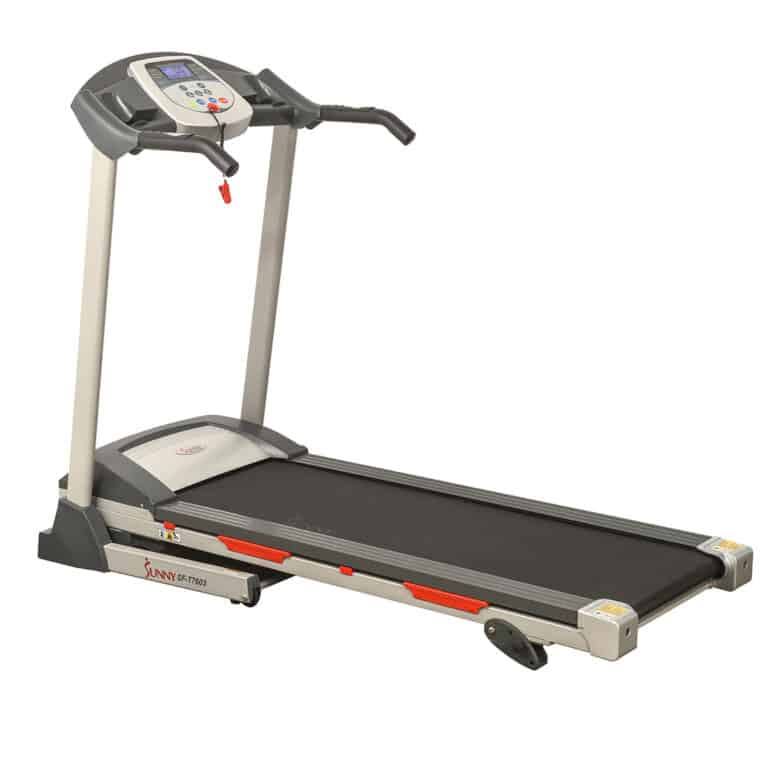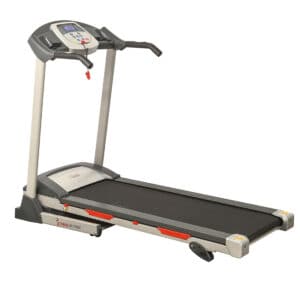 It comes with a folding mechanism and a soft drop system to help you store your treadmill safely and with ease no matter the space you have available to put it away. It will fit in wherever space you want to store it.

It has a very good motor, silent and that will provide you a smooth increase in speed, being able to run comfortably and check your pulse with the pulse sensor included.

A big plus is that the LCD display is easy to read and keeps track of your overall workout goals without third-party apps.

The manufacturer provides a 3-year warranty on the structural frame and a 90-day warranty on other parts and components.
Shop now at SunnyHealthandFitness.com.
Xterra Fitness TR150 Folding Treadmill Black: The compact beast
Assemble without swearing and without extra help.
With almost 8,000 five-star reviews from verified purchasers, this folding treadmill receives high marks for its price and compactness.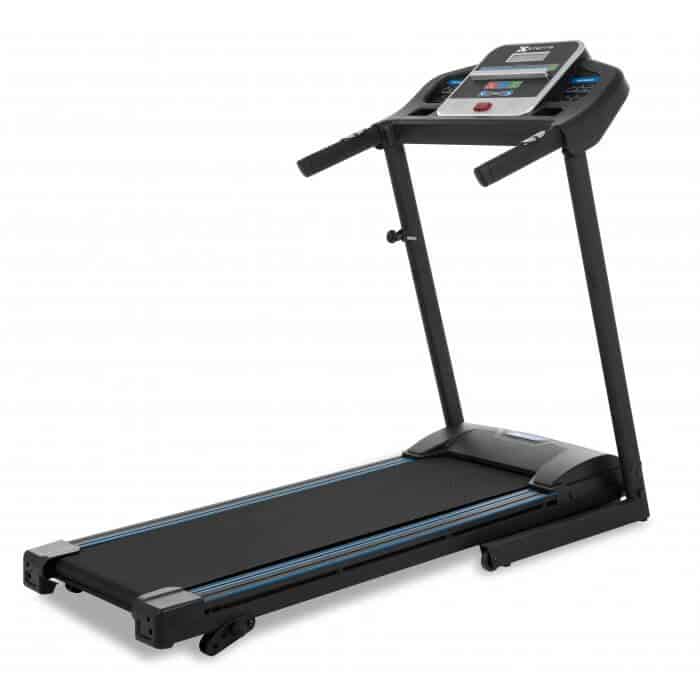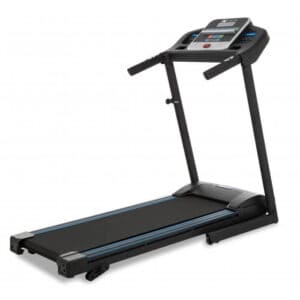 Plus, it comes with 12 preset programs that will provide you the mix you need to avoid skipping workouts because it gets too easy or too repetitive. Also, it has an easy-to-read 5" LCD display that allows you to track different stats about your workout.
The great highlight on this one is that you can move it with total ease because of its simple folding system and strong built-in wheels that allow you to take your fitness routine to the place in your house you desire.

The only minor downside could be it has a limited weight capacity of 109lbs. but, leaving that aside, it's a really strong, esthetic, functional machine that will steal no space from your home and will give you all the benefits of a well-thought treadmill.

Shop now at XterraFitness.com.
Do You Prefer a 'Come Into the Showroom' Experience?
Nowadays, people tend to research and buy almost everything online. And, lately, treadmills reviews as well as retailers have been popping everywhere. But, some people still prefer to visit the showrooms and have some in real life experience with a salesperson and their future training machine.
So, here are our top three showrooms in NYC for you to go visit to shop for your treadmill:
Fitness Showrooms:
 40 S Central Ave, Hartsdale, NY 10530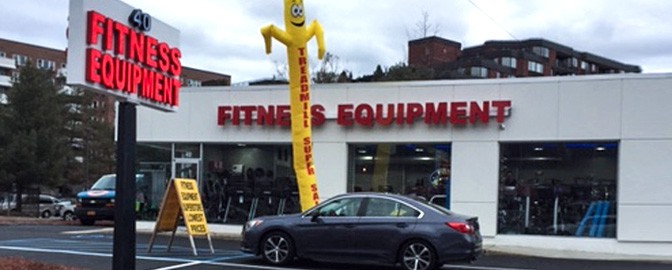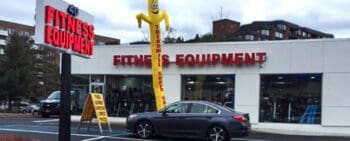 On January 25th, 2017 the brand debuted in Westchester County. With premiere fitness equipment including all the brands and selection we have come to know and trust at Fitness Showrooms – in this new place.
President and Owner Fabio Ravasi spared no expense for this incredible super-showroom. He is committed to improving the shopping experience for their clients as well as investing in the Westchester County community.
There is plenty of space for parking – a rare find on Central Avenue! And when you visit them, you can cross the street and go to the Famous Fountain Diner.
The highlight of this store is its incredible customer service and raving reviews reaching 4.8 stars on Google.
If you are not near Hartsdale, Fitness Showrooms has several other locations throughout New York including Huntington, Manhasset, New York City, Poughkeepsie, and Rockville Centre. Visit their website to learn more. 
Gym Tech (Woodbury): 
8025 Jericho Turnpike Unit S, Woodbury, NY 11797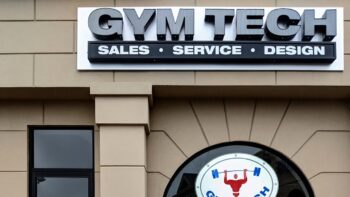 Gym Tech Woodbury is a fitness and exercise equipment store that specializes in selling new commercial and residential gym equipment. And they also provide fitness equipment repair services for all of Nassau and Suffolk County in Long Island, New York.
Gym Tech carries only the best brands of fitness equipment in the industry. They are the only dealers to carry Precor fitness products in the New York tri-state area. And also, brands such as TRUE, Matrix, Octane, Hoist, BodyCraft, CAP, Abs Company, Vectra, and Versa Climber.
What stands out most is that reviewers are thankful that there are no pushy sales techniques, great delivery, genuine recommendations and a bright 5 stars review score on Google.
ISF Fitness Equipment:
50 Carnation Ave, Floral Park, NY 11001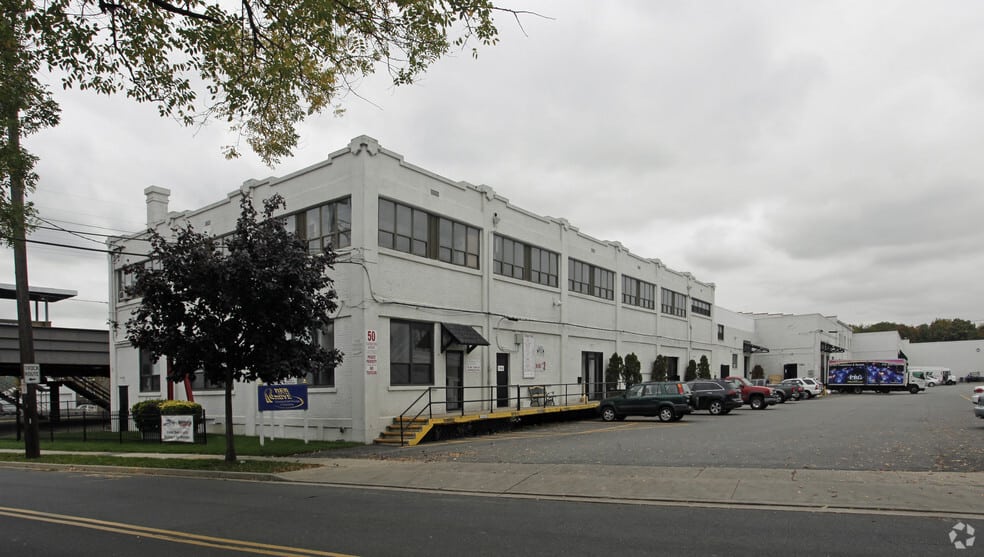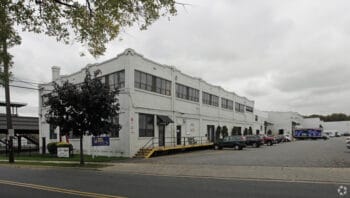 ISF Fitness Equipment offers premium gym equipment and workout gear at competitive pricing. It also offers free Local Pickup or the option of delivery and install.

They have a great variety of equipment and a big shout out to the customer service. According to different reviews, customer service is quite down to earth, easy to talk to, and working very hard to fulfill the orders. They really seem to look after their customers and have a solid 4.8 star score on Google.'