(Last Updated On: June 20, 2018)
Why It May Be Better to Run Indoors During the Summer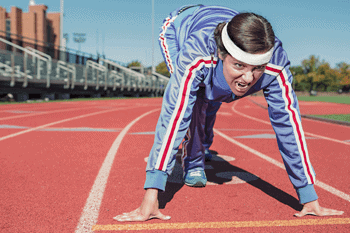 Getting out in the sun after those long, dark winter months can feel like a new beginning, even if you aren't having to actually dust off your running shoes. Something about being able to exercise outside without strategic layers and gloves is thrilling, but we have to be careful not to let our excitement get the best of us.
There are some major perks to exercising outdoors during the summer, but also some major problems that simply can't be ignored. We've put together ten benefits of using an indoor treadmill to work out during the hot summer months to alleviate some of that stress.
Issues that Can Ruin an Outdoor Run
Running, especially if you're training, requires a lot of planning. When you're exercising outdoors there are a lot of variables that can make your workout unreliable.
Temperature Changes – Extreme heat and humidity can dictate when you're able to run in the first place. Does this mean that you have to get up super early to go before it's too hot? The flip side is waiting until the sun sets, in which case, do you have bug spray handy?
Location, Location, Location – Finding the right route for you is so important, but there's a good chance it isn't right outside your front door. Do you have time to travel during your busy days just to get in a run?
What to Wear – Choosing your outfit for your run requires some thought, especially if you're running outdoors. You need to make sure you have the right fabric for the temperature. In addition, if you're having to do early morning or post-sunset workouts, do you have clothing with reflective material or accessories to keep you visible?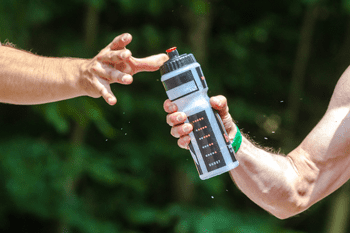 Proper Hydration – Hot summer days mean more sweating, which means more focus on hydration. Do you have a hydration vest or runners belt with enough water and nutrition to keep you going safely?
Setting your Course – Location isn't the only factor in your route, especially if you're on a strict training schedule. Can you be sure that the length and difficulty are what you need for each specific day's workout?
Scheduling a Group Run – Deciding whether you want to run alone or with a partner/group creates even more variables. Will your running partners potentially slow you down, or even push you harder than you're capable of? If you decide to go alone, can you be sure that you'll be safe and prepared if something unexpected happens?
Being outdoors and exercising with the breeze in your hair and the sun on your face is something everyone should enjoy. But, sometimes, your serious daily run is a task best tackled in an environment that's a little more reliable.
10 Benefits of Using Indoor Treadmills for Summer Runs
Treadmills give you control over all of the variables that we discussed and allow you to focus on your run without any additional stress. It is important to note that if you are training for long distance runs there is no complete replacement for pounding the pavement. Your body does need to experience those conditions in order to properly prepare for that type of exertion.
However, here are ten benefits to running indoors that just may convince you to hop on the treadmill for your next workout.
Skip the sunscreen! – While indoor lighting may not provide you with Vitamin D, it will keep you from exposure to harmful UVA and UVB rays.
Your run on your time – Running indoors means that you can get your run in on your schedule. If you want to run in the middle of the afternoon, go for it, without the risk of heatstroke!
Stay properly hydrated – You'll be able to keep your water bottle within reach at all times, without strapping it to your body. Many treadmill models even have holders made specifically for your water bottle.

Keep Yourself Motivated – On those days when you're just struggling, running indoors can give you access to motivation and coaching programs to keep you moving. Models like the NordicTrack x22i are enabled with iFit Coach that allows you to have a professional trainer pushing you to get your personal best every day.

Control every aspect of your run – When you're training it's important to make sure that you're getting exactly what you need to reach your goals. With features available on many models, like the ProForm Power 995i, you can choose your route from locations all over the world. Not only will you be able to see your exotic locale on your display, but the incline will follow the terrain to get you the intensity that you're looking for.
Don't worry about your outfit – You will only need to worry about your comfort when you're getting dressed to run indoors. Without the need to think about how reflective you are to cars, you can simply focus on getting your best run.
Save time and money on travel – Spending time and gas money just getting to and from your run adds up! Using a treadmill means you can have a few extra minutes in your day and a few extra dollars in your pocket…who doesn't love that!

Run with friends! – Finding the perfect running partner is no problem when you don't even have to be in the same place! With Bowflex's Run Social Program, you can go for your morning run with your best friend, even if they live 3,000 miles away. Pick your virtual location and help each other reach your goals.

Keep your focus – When running outdoors, it is necessary to keep a lot of your focus on your surroundings to make sure you're safe. This can be a distraction if you're on a strict training schedule. Running indoors lets you focus 100% on the task at hand…your work out.
Lighten your load – Getting out the door for a run isn't always as simple as it sounds. You double check that you have your keys, your water, your snacks, your phone, your headphones…and you have to carry it all! Most treadmill models have places for all of your stuff so you don't need to carry your life with you.
There are lots of ways to have fun outdoors during the summer months before we go back into hibernation mode: spend the afternoon at the park, go for a swim or check out the animals at your local zoo.
But when it comes to getting down to the business, why not set yourself up for success with an indoor run? Check out our Treadmill Best Buys and find the model that allows you to have everything you need and nothing you don't.