(Last Updated On: May 23, 2019)
And Is It Worth the Crazy "Hype?"
Peloton is taking the fitness world by storm! You've likely heard their name mentioned at least once. But — if you're still unfamiliar — we've decided to share our take on this hot new craze.
What is Peloton?
The world "peloton" actually defines the main group of riders in a cycling race.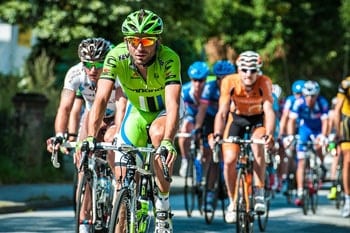 If you've ever watched the Tour de France, the peloton is the big group of riders that usually sticks to the center of the pack. When they group together it allows them to conserve energy and perform better because they are working as a team.
This makes perfect sense when you think of the company Peloton's main values. They started with the idea that you should be able to get a studio quality workout and experience the excitement and energy of a group class setting from your own home.
There's power in numbers folks! Energy, excitement, and much better fitness results.
The founders at Peloton build around this idea by creating not only a high-quality product, but an entire community built around its use. True to the name, Peloton's original product is a stationary bike designed to be used in conjunction with their interactive classes. And it has been a huge hit!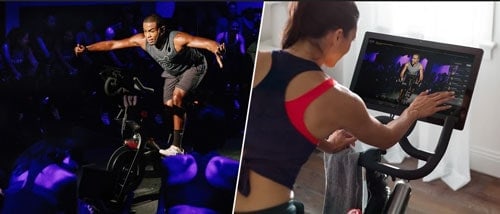 Most of us have heard of SoulCycle, which was considered the cream of the crop for spin classes. However, since its launch in 2012, Peloton has surpassed the spin giant and now boasts over 1 million members.
What Do They Offer?
Peloton doesn't skimp on quality when it comes to their machines, so you can be sure you'll get a top-notch experience. This isn't limited to just their bikes either. As the success of the company has grown, Peloton has branched out to include a wider variety of home exercise options.
You can now purchase the Tread, which is the Peloton treadmill that subscribes to the same ideas of community and levels of quality as the Bike. However, this is something you are going to pay for, the price tags on their equipment are steep.
What Makes the Tread Different?
When you first look at the Tread, you may notice a few things that look a little different from the treadmills you're used to seeing at the gym, or the one you have in your living room.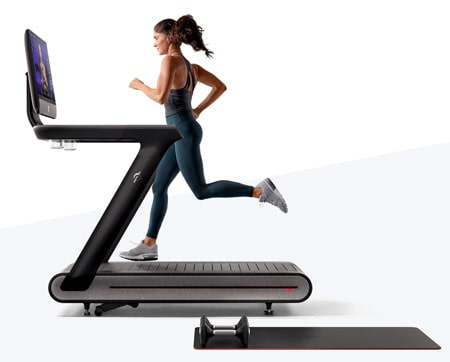 The first thing to notice is the belt, which is quite large at 67" x 20". But more importantly, it is made up of rubber coated aluminum slats. This means the Tread decreases the amount of impact on your body, and helps with those dreaded shin splints.
You also aren't going to see a bunch of buttons in front of you when you jump on. The incline and speed are adjusted by knobs located to the left and right, so it's easier to reach them when you're running. You simply turn the dial forward to increase speed and incline and turn them back to decrease. It's a very instinctive design feature.
Another difference you will find with the Tread is that it can be powered by either the 2.0 HP motor, or by you. Unlike other treadmills on the market that either use a motor to get it moving, or the self-powered curved treadmills that we've talked about, the Tread gives you the option to do both.
How is the Tread Similar to Other Treadmills?
The Tread comes with a 32" touchscreen to give you an immersive experience when you join any of their video classes. This isn't groundbreaking, most other treadmill brands and models now provide a screen. This is on the larger end of the screen scale though, and that's because they want you to feel like you are actively working out with a group of other motivated athletes.
Similar to features that we see through programs like iFit, Peloton offers an impressive array of features through their interactive programming. This includes a video workout library that has everything from cycling and running (of course), to strength training and stretching. The real draw here is the ability to join in on one of their acclaimed live classes.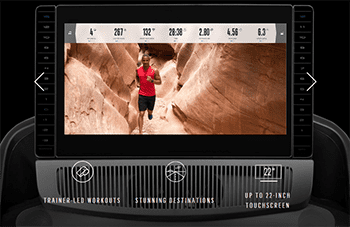 All of their interactive boutique classes are run by an elite team of NYC-based Peloton trainers out of their Chelsea studio. The Peloton running team is led by Rebecca Kennedy, a Nike master trainer, and Robin Arzon, ultramarathoner and RRCA-certified running coach.
The instructors really take the time to explain proper form and execution to help you avoid injury and unnecessary strain. This is great if you are a beginner, or for anyone trying to up their running game. Their experience works in combination with positive motivation and an upbeat attitude to keep you going no matter how tough the going gets.
While this is impressive and inspirational, it's not all that different from the features you can find through programs like iFit and their teams of experienced trainers.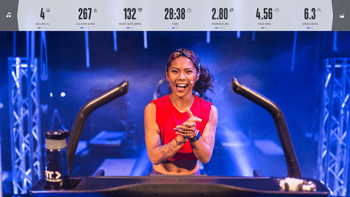 Speed and incline are going to be about the same as what you will find on other premium treadmill models. A max speed of 12.5mph and incline of 15% are certainly enough to challenge you, but nothing that you can't find on other models that are significantly cheaper.
The Bottom Line
By bottom line, we're talking about price… and it's a doozy. The Tread starts at $4300. This does include the $300 delivery fee, which is absolutely necessary because this thing is a beast weighing in at 455 lbs. This doesn't include the $40/month subscription fee for the interactive features.
That weight is also something to really consider if you live in an apartment or shared living space, since it's not particularly quiet.
So if you have the money, the space and know that you're going to use it all the time, the Tread is a fitness experience definitely worth considering.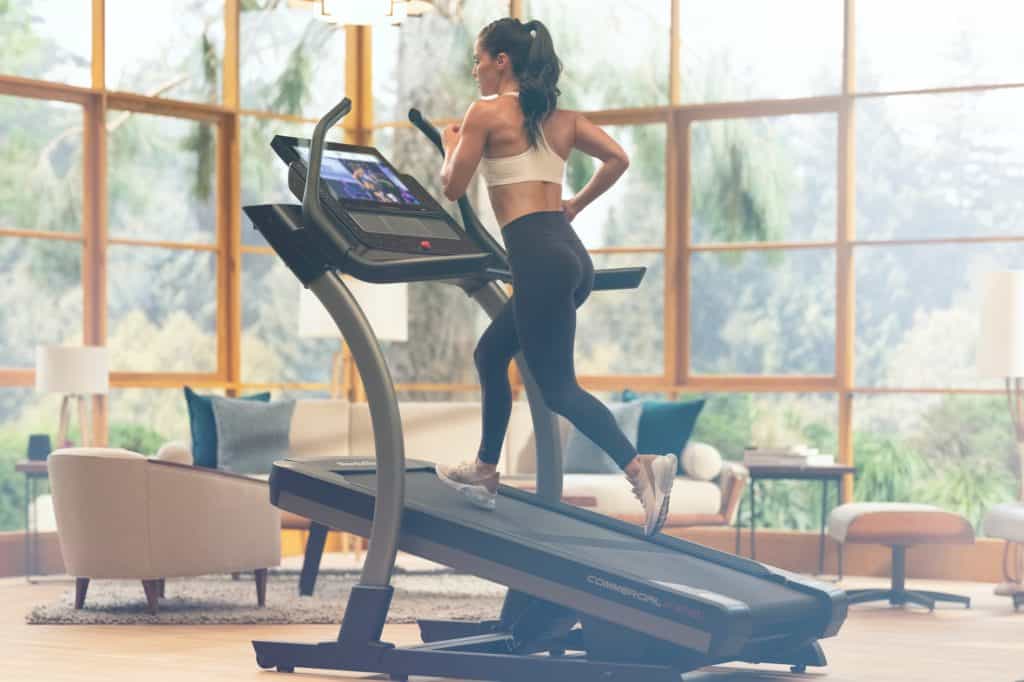 However, if your cup doesn't runneth over with cash, you live in a small space, or you aren't a die-hard runner, you may want to consider a cheaper option… by which we mean pretty much anything else.
Check out some of our top rated and affordable treadmill picks here!
Sources:
I took a Peloton cycling class every day for 2 weeks straight. Here's what happened. Benji Jones; 2019