(Last Updated On: August 29, 2017)
What Should You Pay for a Treadmill?
Written by Fred Waters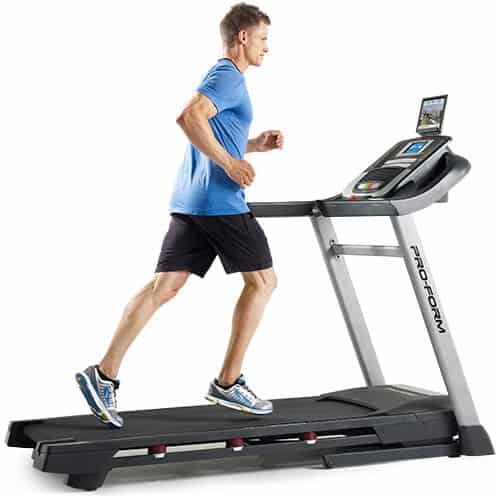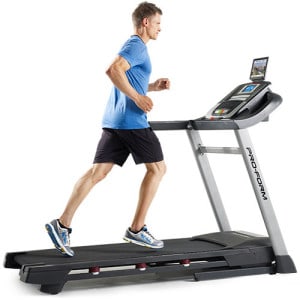 The good news is that the quality of treadmills has vastly improved over the years, and of course, since all the manufacturing has moved to Asia, the prices have dropped. Precor and Icon Fitness are some of the few companies that still manufacturer in the U.S.A.
So what should you pay for a running treadmill? And I am talking about a treadmill where the user will run in excess of 6 mph. We'll it depends on a couple of factors.
Your Weight
Hours Per Week of Usage
Number of Users

I would suggest a good starting price for a running treadmill is around $1,499. That is not to say that you cannot get by for less. However, considering the abuse that comes with running, you start compromising on the durability and the running experience. Brands to consider at this price range are:
If you are a serious user, someone who runs on a treadmill daily, or if you have multiple users, you may want to upgrade to a treadmill in the $2,000+ price range. The brands above all have treadmills at around $2,000. In addition, you have some entry level Precor treadmills.
For those who want the best of the best, there are commercial grade treadmills for the home. There are a number of companies to consider, with prices starting at around $3,000. Most of these brands also sell treadmills that are utilized in commercial settings. Consequently, you are getting machines that have components tested and abused in a commercial environment. And in this price range, these treadmills typically provide a superior running experience. For example, Precor has their Integrated Footplant Technology, that claims to "preserves your natural gait by accommodating foot speed changes that occur with every step." Brands that sell residential commercial grade treadmills include:
Where to Buy a Running Treadmill
You have basically three choices in purchasing a treadmill:
Fitness Equipment Specialty Stores
Large Retail and Sporting Goods Stores
Online Web Sites
Fitness equipment specialty stores is where you will find many commercial grade models for the home, although many of these same manufacturers sell direct and online. One of the benefits of a specialty fitness retail businesses is that their salespeople tend to be very professional and knowledgeable. Although you often pay a premium because of the overhead of a small retail business.
Large retail and sporting goods stores like Sears and Dick's Sporting Goods offer the moderate priced running treadmills like Sole, ProForm, NordicTrack, and LiveStrong. In the past, the staff was often clueless and indifferent. Companies like Sears and Dick's are doing a better job in training their staff about the intricacies of a treadmill, and matching the right model to the right user. But at times it can be hit or miss.
Just about all of the treadmills mentioned above are available through either web sites like Amazon, or directly from the manufacturer web site. The sites usually offer details on the specs, so you can better shop and compare. In addition, it is more convenient to do price comparisons. You will find customer reviews on many sites, but obviously they have been cherry-picked.
Most online sales include free shipping, but be aware that the service is typically to your front curb. If the treadmill is delivered in a smaller truck they may drop it off in your garage if you ask real nice. Running treadmills are generally very heavy (200+ lbs.) and you may want to upgrade to an inside delivery option. You'll find it takes 1-2 hours to assembled the treadmill, and you may need two people for certain parts of the assembly.
So the next step is to select a model that is aligned with your budget, your body and your fitness goals. As mentioned, to further assist you, you can see my best buy choices. There are reviews on both treadmill brands and individual models. I also track prices and current coupons.
Good luck on your treadmill hunting!
Fred Waters
Read more sections of this article:
How to Select the Best Running Treadmill for your Body and Budget: Treadmill Benefits (Part 1/3)
How to Select the Best Running Treadmill for your Body and Budget: Running Treadmill Features (Part 2/3)
Treadmill Buying Guide | 7 Helpful Tips