Low Priced Walking Machine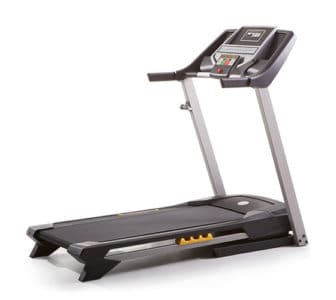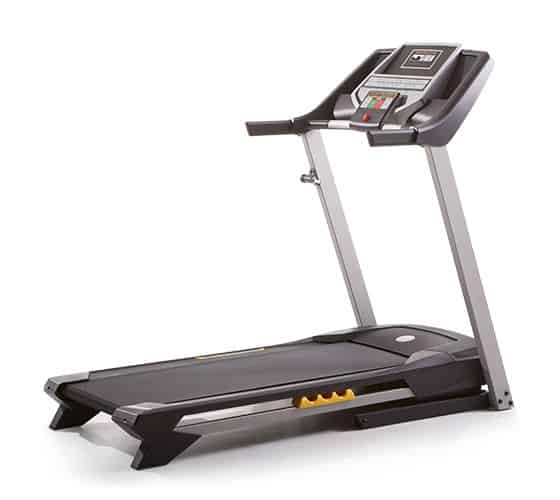 The Trainer 720 from Gold's Gym is the top model available from this Icon Fitness company.  Icon also produces top brands like NordicTrack and ProForm along with smaller brands like Weslo, Image, and Reebok.  For around $500, you are going to get a machine with cheap plastic parts and acceptable specs.  Yes, this could be an okay machine for you, but you'd be better off spending just $100 more for a budget option from our recommended brands.
The Trainer 720 improves over the other Gold's Gym models with a better motor, larger deck, more programming, and a slightly more sophisticated console display.  It also comes with a somewhat sturdy frame and parts that fail after several months of use.  If you are planning to use the machine for just walking and occasional jogging, you may be perfectly fine with this machine.  However, if you want a machine that will be reliable and work like a champ for years, then you should check out brands like ProForm or Horizon.
---
NOTE:  This model can be found on Amazon.com.
Instead:  We suggest you spend about $200 more and get a machine like the ProForm Sport 5.0 or Horizon T101.
---
Features on the Trainer 720 Treadmill
2.5 HP – This motor is not advertising Continuous Duty Horsepower so it is a little misleading. However, this motor has a 25 year warranty which is a HUGE improvement over the 5 year warranty on many of their other machines.
20×55" Tread Belt – Again, this is a nice improvement over the smaller belts on other Gold's Gym model. This is an acceptable size.  Folks who are really tall (pushing 6-foot+) will want to look for a model with a 60" length to avoid feeling cramped.
SpaceSaver – This machine folds for easier storage. Great feature!
300 lb weight limit – Companies always exaggerate for this value. If you are less than 200 lbs, you will be okay on this machine, but we'd caution anyone much heavier who plans to use it regularly. You may be disappointed with the machine's stability.
Warranty – Lifetime frame, 25 year motor, 1 year parts and labor. This certainly isn't a top warranty, but it's still MUCH better than other Gold's Gym models.  It's reasonable for the price point.
Console Display – Multi-window LED. This isn't anything fancy but it gets the job done.  It can be a little hard to see the values, but it's not too bad.
Workout Tracking – This machine does not have any workout tracking capability. If you would spend about $100 more on a machine from ProForm or Horizon, you could get iFit or ViaFit programming to create custom workouts, set goals, and track your progress.
Our Review of the 720 Trainer
This machine may work well for smaller individuals who plan to use it for only light use, but we can't whole-heartedly recommend it.  The components on this machine are not reliable and we question the longevity of this model.  We recommend you expand your budget by just another hundred bucks to get a machine from a model like the ProForm Performance 400i or the Horizon T101.
Buy this model on Amazon.com.  
Check out a review of Gold's Gym Trainer 430i or Trainer 420.