Learn More About Using iFit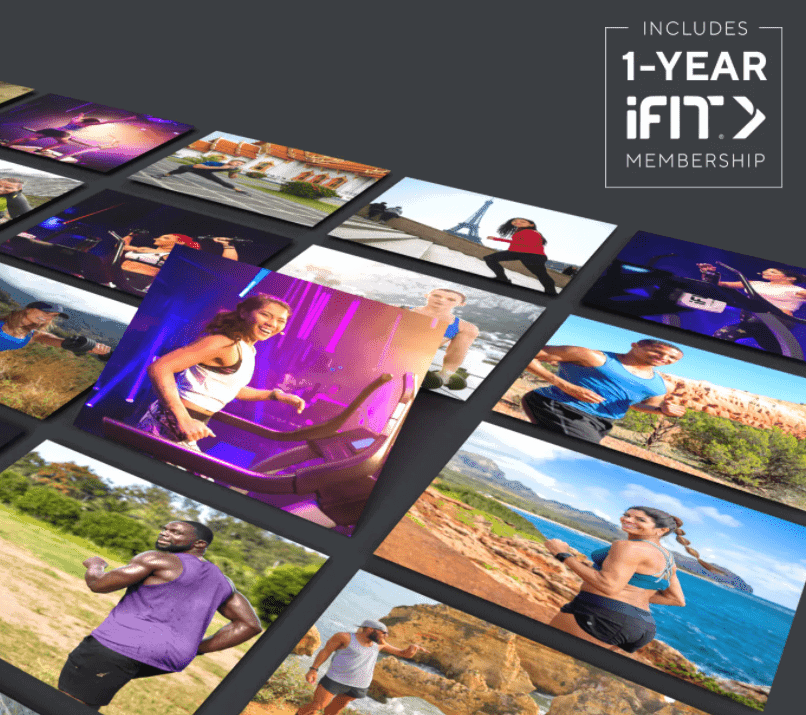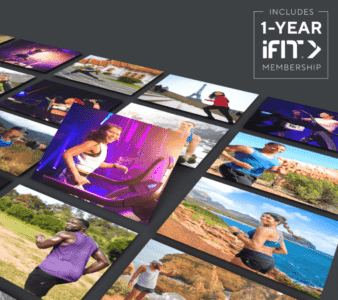 ---
1-Year iFit Membership for FREE
If you haven't heard, NordicTrack and ProForm have taken some new steps to make using iFit a much easier experience for new customers. Now, with the purchase of any new machine, you receive a 1-year iFit membership at no additional cost. That's right. A free 1-year membership comes with your purchase.
This is so much better than past systems that required immediately purchasing iFit or deciding which type of iFit you want or need. Now you can test out all of the amazing features and then decide if it's something you need or not.
If you do decide to stick with iFit after the initial year, a subscription will run you $396/year. This is more expensive than we have seen in the past, but the amount that you get has also grown substantially.
Click Here to purchase or learn more.
---
No More Guessing
Another benefit of the New iFit Program is that there is only one and it works the same across the board. No more deciphering iFit Enabled vs. Compatible vs. Ready. No more purchasing separate modules or hoping your tablet operating system is compatible. Since Smart HD Touchscreens are now a standard feature on all NordicTrack and ProForm machines, you can rest assured that your machine is as ready for iFit as you are.
iFit Features –
World Renowned Trainers – iFit started with celebrity trainer Jillian Michaels and the list of incredible world-class trainers for you to work with just continues to grow. These expert personal trainers will push you and keep you motivated to reach each and every one of your fitness goals.
Live Interactive Training – Each live interactive session on iFit is led by one of the trainers that we talked about. Not only will they motivate you, they actually control the speed and incline of your machine to keep you on track with the workout. You can always adjust the controls yourself, but this feature allows you to simply focus on performing your very best.
On-Demand Workouts – If joining a live class isn't your cup of tea, check out iFit's library of on-demand workouts. With over 1,600 videos at your fingertips you will always be able to find something new and fresh to get you moving. You'll find the running workouts that you would expect to find on a treadmill, but the iFit library has you covered no matter what you're in the mood for. HIIT workouts and cross-training will keep your muscles working and your heart pumping on the machine, while weight training and yoga will keep you moving and growing on the mat.
Google Maps – With the Google Maps feature on iFit you can create your own custom routes every time you hop on your machine. Whether it's your childhood neighborhood or the streets of Paris, you get to choose. Plus, your machine will adjust the speed and incline so that it feels like you're actually pounding the pavement.
You have your choice of a satellite, map or earth view. If you mapped a road and Google has a street scene of that road, you can actually see the scenery as you run or walk. If you are running a trail or a road with no street view you have the option of the earth view, which gives you an animated depiction of the terrain. Once again, the treadmill will simulate the terrain with the incline option.
Our team member, Fred Waters, traced a route on a local street in his hilly neighborhood. Once he defined the route iFit told him the total distance, the maximum incline, and the total amount of time it will take to walk at 1 mph and the total calories burned.
In addition to drawing map you can choose from a library of existing routes. They include the Chicago Lake Front, Central Park, Avalanche Peak , Delicate Arch, Death Canyon, Shriner Peak and Marble Canyon. With the Chicago Lake Front and Central Park you can get street views, but with the others you have to rely on satellite or earth views.
Note: You have to click on an Icon on the upper right corner of the browser screen to get the Google Maps view.
Discover the World From Home – There's no reason to look at the same four walls every time you use your treadmill. With iFit's video library you can choose from routes around the globe and take advantage of this immersive experience. Not only will your machine adjust speed and incline, the video will put you anywhere you want to be. The streets of Paris or a white sandy beach. The world is at your fingertips.
Stat Tracking – iFit allows you to monitor your stats in real time as they are recorded and displayed right on your display. Being able to see your progress is a powerful motivator and really pushes you to keep striving for those results.
Daily Custom Workouts – By using your updated stats, iFit is able to upload new custom workouts to your machine everyday. This takes the guess work out of choosing a workout and guarantees your continued progress toward your goals.
Other Benefits – iFit doesn't just leave you to your own devices when you step away. In order to provide the best complete fitness program you can also track your nutrition and sleep habits with iFit. iFit serves to function as a complete lifestyle coach to help you reach your full potential both on your machine and off.
Our Review — iFit
iFit is not for everyone. There are countless people who will just jump on a treadmill and sweat away the calories without motivational programming. They are content to listen to music or watch TV.
However, most people fail at achieving their fitness goals because they don't have the motivation or the structure to reach those goals. iFit offers both.
With "My Training" you can set goals and get progressive workouts that help you achieve those goals. The audio coaching helps to further motive you.
Another reason people do not achieve their fitness goals is because they are just plain bored running or walking in place. The Google Maps, Live Interactive Training, On-Demand videos and global routes all help to alleviate that boredom. Google Maps can give you the feeling of exercising outdoors, while your personal trainers will keep you motivated each and every day. iFit Live may just result in a lot fewer treadmills ending up as clothes hangers.
If you're not sure which type of iFit Machine would be best for you, check out this article.
iFit is compatible with treadmills and elliptical trainers priced as low as $799 with shipping. Below are a list of reviews of some of the current models that have iFit.
If you do not currently own a NordicTrack iFit treadmill, you can go to www.NordicTrack.com to view all of their fitness equipment.