Don't Let the Weather Dictate Your Exercise Routine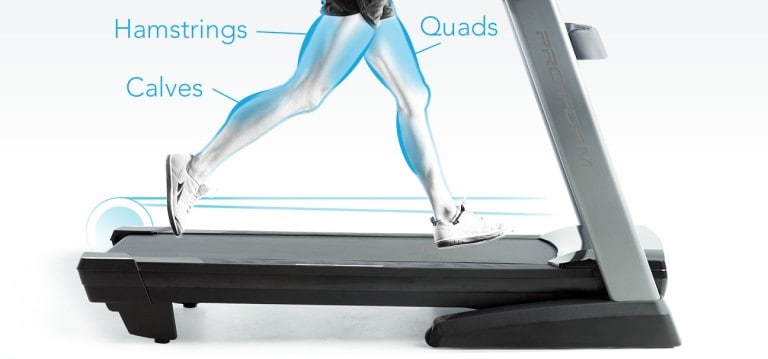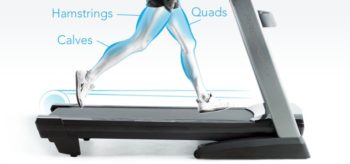 If you are a serious runner then a treadmill for running becomes a necessity. Granted, when the weather is nice, nothing beats running outside and enjoying nature. Our hectic schedules tend to allow us little time to be outdoors. But when the temperatures drop and the days get short, a treadmill allows you to run all year long.
Why let the elements interfere with your exercise when you can purchase a treadmill for running? Doing your running on a treadmill liberates you from the restrictions of the season. If running is an addiction, then you absolutely must have that endorphin rush.
According to the Sporting Goods Manufacturers Association, consumers spend more money for treadmills then any other home exercise equipment. In 2006 there were over 77 million treadmill users, a 9% increase over the following year.
There are a number of reasons that a treadmill is popular for either running or walking:
Benefit #1:  Either Run or Walk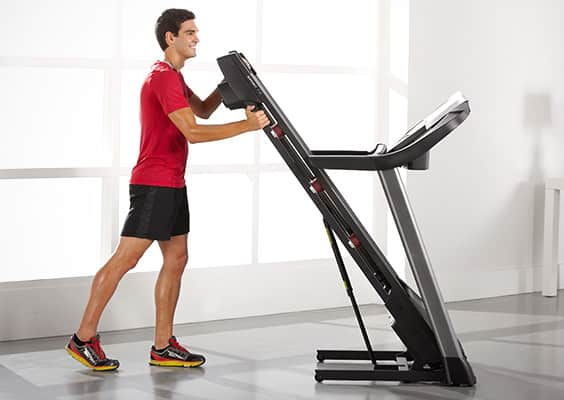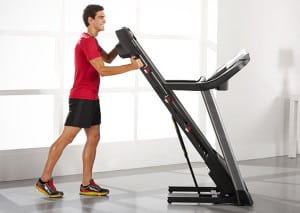 The two most popular forms of exercise are running and walking. Whether you are a casual walker or a serious runner, a treadmill can accommodate your exercise needs. Set the speed and incline to suite your desired cardiovascular goals. You can do a power walk up an incline or a heart pumping running at high speed.
Benefit #2:  Avoid Bad Weather
A treadmill can guarantee a consistent workout in all seasons. If you live in a cold climate, freezing temperatures and snow will not disrupt your exercise. For those in warm temperate regions, you don't need to be concerned about heat exhaustion in hot and humid weather.
Benefit #3:  Reduced Running Impact
For walkers and runners alike, injuries are common from the constant pounding of joints on asphalt and concrete. Particularly higher end treadmills offer surfaces that absorb impact and reduce pressure from running.
Injuries are less common and stress is reduced on those critical joints. Achilles tendons, knee joints, back muscles, ankles, thighs take less of a beating, which guarantee that you'll continue your walking and running exercise into your old age.
Benefit #4:  Running Versatility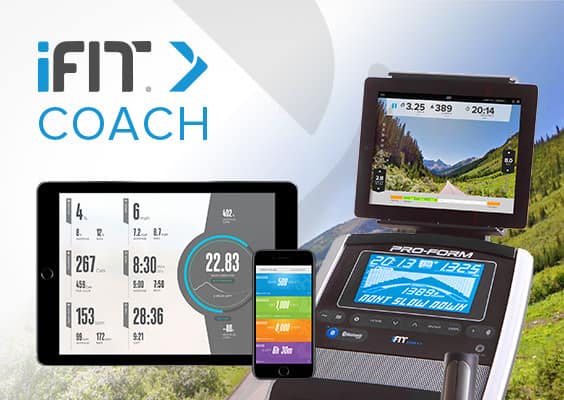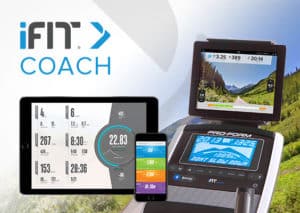 As the design of a treadmill becomes more sophisticated, so does the versatility of the exercise. Speed and incline controls have always been a feature on motorized treadmills, but now your workout is enhanced by a variety of pre-programmed computerized exercises.
Simulate running up and down hills, focus on cardio exercise, concentrate on burning calories, or work on speed training. Often a treadmill will have preset programs with various levels of intensity. In addition you can program your own workout, combining speed with incline in a variety of running challenges.
Or, you can purchase a machine with programming like iFit Live or ViaFit to exercise on virtual courses all over the globe.  Treadmills even let you participate in group races with other users.
Benefit #5:  Choosing a Treadmill for Running
Treadmills come in all shapes and sizes, including folding and stationary models. It is important to find just that right model that accommodates your present and future exercise goals.
The Internet is ideal for researching different models and their features. In addition, there are numerous resources for treadmill reviews and customer testimonials.
Don't be lured by the blue light specials found in large retail and sporting goods stores. They lack the components and functionality to provide an enduring and pleasurable exercise experience. If you are in it for the long run, you'll want to buy a treadmill that is build to last and designed to be virtually maintenance free.
Running on a treadmill exerts considerable stress on the machine. If you are in the market for a treadmill for running then purchase one that has quality components and is backed with excellent warranty.
Check out our Treadmill Buyers Guide for information to help you in your treadmill search.  Also, check out Treadmill Best Buys page for our top rated models available.