(Last Updated On: July 19, 2021)
How Three Team USA Athletes Train to Win
The long-awaited 2020 Summer Olympics are scheduled to finally start on Friday, July 23, 2021 in Tokyo, Japan. When the Olympics were postponed last year due to the pandemic, athletes across the world who were training to compete were devastated. Now, after a long wait and another year of grueling training, the competition will be better than ever.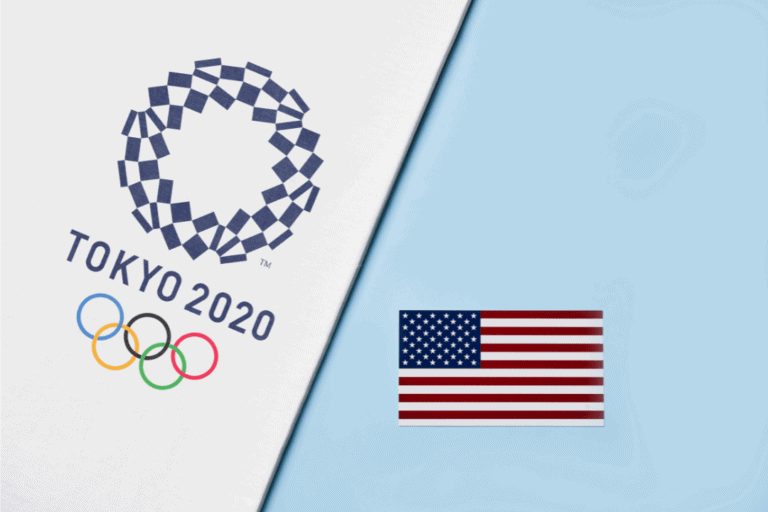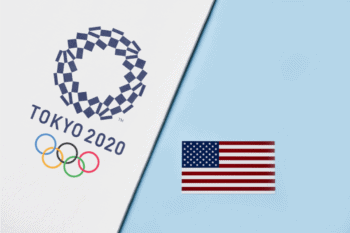 It's no wonder we, as spectators, wait anxiously for the Olympics games every four years – watching the world's best athletes compete is exciting, memorable, and inspiring. And behind every flawless gymnastic performance, game-winning goal, and lightning quick 200m freestyle are years and years and hours and hours of practice.
Olympic athletes have some of the most intense and demanding training schedules of any type of sports competitor. And while most of us probably couldn't even survive one of their typical days, looking at their health and fitness routines is always awe-inspiring. And, it can motivate us to step it up a little bit in our own training programs as well.
Training Tips From Three G.O.A.T.s
Of the Team USA Olympic athletes, three women have really stood out in the past years, and are sure to shatter records and take gold again this year in Tokyo. That's right, I'm talking about gymnast Simone Biles, swimmer Katie Ledecky, and soccer striker Megan Rapinoe.
These three women have each won gold in their respective sports and are among the best athletes in the world. They each have intense training programs and fitness regimens that will impress any fitness-junkie. And these world-class athletes have some great fitness advice as well. Check out their exercise routines and tips below.
Simone Biles – "Your Body Type Doesn't Matter"
Simone Biles is one of the world's most decorated American gymnasts, with 19 Olympic gold medals. Even though she's just 4'8, she's managed to overcome all challenges and follow her dreams to be successful on the world's highest stage. As a kid that was sometimes picked on for being short, today, Simone Biles is an inspiration for people of all heights and body types.
In an interview in preparation for the 2016 Rio Olympics, she said, "it's amazing that I can inspire little kids to know that you can be short or tall, and your body type doesn't matter because you can do anything." (1) Her determined optimism and mental strength have allowed her to revolutionize the gymnastics world and inspire countless young gymnasts and athletes as well.
Whatever your body type is, you can create and stick to a fitness program that works for you. It takes a little grit and a lot of determination, but as you focus on long-term goals and really find what's best for your body, you'll be able to achieve your fitness goals as well.
One thing that Simone Biles has integrated into her training program is cross training. She said that before the last Olympics, she and her team would swim, bike, and run, in addition to all the normal gymnastics training. She said that cross training helped her endurance and strength, improving her overall performance. (1)
Cross-training is something that anyone can incorporate into their workout routine. It's really just doing any other exercise that isn't your main sport. Just like Simone Biles did swimming, biking and running, if you're a runner, you could incorporate swimming, biking, and boxing into your workouts. Incorporating new movements challenges your body and actually improves your performance in your main sport as well. If it worked for Simone Biles, it can work for you too.
Katie Ledecky – Unbeatable Focus
Katie Ledecky won her first gold medal at the 2012 Olympics in London when she was just 15 years old, becoming the youngest 800m freestyle champion. Now, the 24-year-old swimmer has a total of 5 Olympic gold medals, and is hungry for more.
If you take a look at Ledecky's training program, you'd discover that the word "intense" doesn't even come close to describing what practice is like. Just to give you an idea, take a look at one practice set called the "broken mile."
A recent Wall Street Journal article described it as "swimming three miles at a pace approaching your personal best time. Each of the three rounds includes three 500s with progressively shorter rest periods, followed by 150 yards all out." (2) While you might say that Ledecky "practices like she plays," I think her teammates, who have watched her "swam faster than her 1,500m world record pace for more than 5,000 meters" might say she actually practices even harder than that.
Really, if you can learn just one thing from Ledecky's training, it's that you need to have an unbeatable focus in training if you want to win gold. And while it will take years and years to develop a focus as intense as this Olympic competitor's, you can start today by setting goals and sticking to them, no matter what it takes.
Megan Rapinoe – "I'd Rather Be Hurting Now"
Megan Rapinoe plays forward on the world's most successful women's soccer team. She won her first gold medal at the 2012 London Olympics, when the US Women's National team "won every game en route to the gold medal and set an Olympic women's team record of 16 goals scored." (3) This year, the US team is ready to win big again.
Rapinoe says she's a morning workout person, waking up around 7 or 8 and getting her workout in around 11. She says her workout is usually a combination "between cardio, strength training, and on-field work," and that she does focus on strength work when she's in the gym. (4)
Do Olympic athletes have days when they don't feel as motivated? Of course. Rapinoe's motivation tip is this "when I'm struggling in those moments, or don't feel motivated, I think, "I'd rather be hurting now than feel that way on the field." (4)
You can use Rapinoe's motivation tip to stay motivated even on the tough days as well. Maybe you're not preparing for game day, but you could think "I'd rather be hurting now" to help yourself realize that working out now and keeping your body healthy is always the better alternative – 'I'd rather be hurting now' than dealing with health problems in the future.
Rapinoe is constantly working on preparing not just her body for game day, but also her mind. And training even on those less-motivated days is a big part of her success.
Go For Gold and Accomplish Your Fitness Goals Today
If one thing's for certain, practice is key for all three of these champions. So next time you think about skipping leg day or sleeping in, take a lesson from these three G.O.A.T.s – get to the gym and go for gold!
Sources:
1 Simone Biles Rio Olympics Women's Health Interview
2 Katie Ledecky's Lonely and Grueling Pandemic Training Regimen
3 US Women's National Team Statistics