(Last Updated On: June 8, 2018)
Here's a Packing List So Your Gym Bag is Ready to Go! 
Now that summer is here, it may be tempting to ditch the treadmill and take your run out in the sunshine. Perhaps this simply means you'll take a longer lunch break or maybe you just want to get your workout in while on vacation.
Whether it's hitting the treadmill at the gym or taking advantage of the great outdoors, keeping your runner's gym bag stocked with the essentials will have you ready to go at a moment's notice.
"Must Have" Items to Keep in your Runner's Gym Bag:
A Good Bag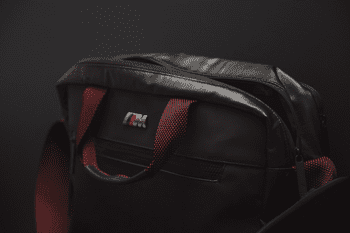 Let's start with the obvious one!  You need a good bag to use for your gym bag.  Don't be intimidated by the options.  Any type of bag can work for this: a backpack, duffel, sports bag, large purse.
I personally prefer a bag with at least one small pocket.  Having two large pockets is also convenient because you can keep your sweaty clothing separate from your dry clothing at the end of the workout.
Water Bottle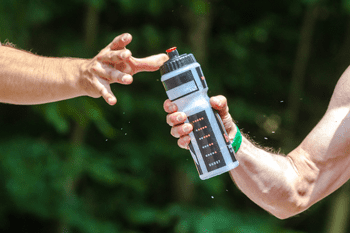 Staying hydrated is so important, especially if you're going to be out in those rising temperatures. When you're running outside, you may not have a place to fill up before you leave. Having a full water bottle ready to go will save you the headache of searching.
Don't push yourself to work out and put your body in danger just because you can't find a drinking fountain.  Check out our recent post to learn about all the ways staying hydrated helps keep you healthy.
TIP:  Use an insulated metal water bottle so you can enjoy ice cold water even after the bottle has been sitting in your hot car all day!
Earphones/iPod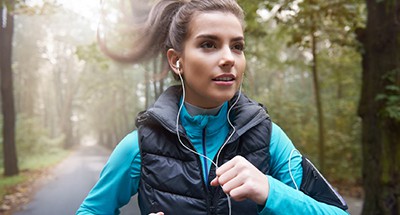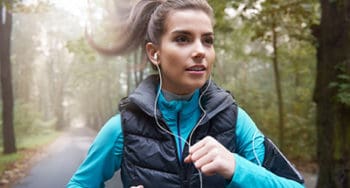 Listening to music while you run is a great way to get and stay motivated, no matter how many miles you're clocking. There are a variety of ways to use music to your advantage, including warming up and cooling down.
You can even use music to regulate your pace by matching a song's beats per minute with your steps. This is an easy way to keep a steady pace for your whole workout!
Workout Clothes
With so many options, deciding what to wear for a run requires more than just grabbing something comfy. Taking the temperature and other weather conditions into account is very important. Different materials can help keep you cool and wick moisture away from your body when you start to sweat. You should also consider the type of workout you will be doing. Make sure your clothes can't get in your way and be a hindrance.
Use this link for a fun site that helps you decide what you should wear based on the answers to a few simple questions.
Shoes
As a runner, your shoes can be your best friend or your worst enemy. Your shoes have to absorb all of the impact when your feet hit the pavement which causes the cushion to get squashed over time. This can cause discomfort and pain in your feet, legs, hips and back if you're using worn out shoes.
It's a good rule of thumb to replace your running shoes every six months, or 400-600 miles. Keep your second best shoes in your gym bag so you know they can hold up if you pop out for a spontaneous run.
Toiletries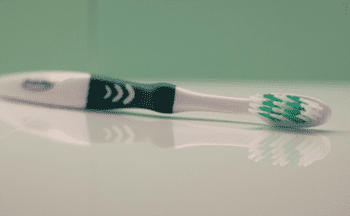 Being able to get in a run during the day is great, but don't forget what that means. You still have the rest of your day to go back to. The same way you pack supplies to get ready for your workout, you need to pack things to clean yourself up afterward. Basic toiletry items are a must: deodorant, facial cleansing wipes (which can be used on your body when needed), dry shampoo, and a toothbrush/toothpaste.
It's also a great idea to keep those items in a specific compartment of your bag, or a separate zippered pack. This will keep your post-workout clothing and shoes from getting mixed with your clean-up supplies. Plus, you'll be back to your day faster without wasting time hunting for things in the bottom of your bag.
Fitness Tracker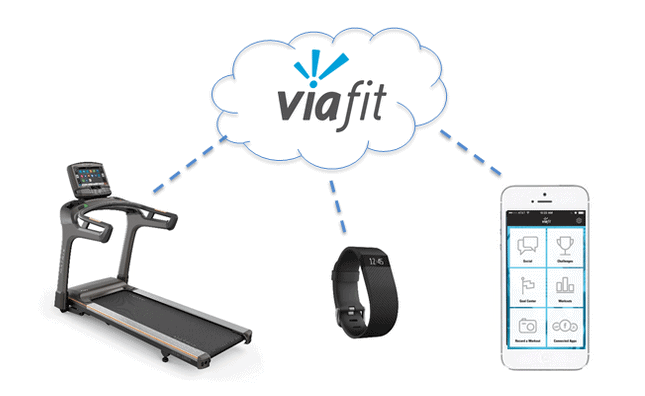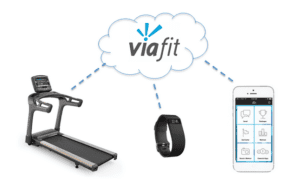 Keeping track of your fitness stats, whether it's steps taken, miles covered or calories burned, can really help you reach your goals every single day. Being able to watch yourself get closer to that finish line is powerful motivation.
These wearable devices make it easy to keep track of your distance and time without having to carry anything extra with you. If you're running indoors, many models are compatible with your treadmill. Your run can be synced with your other daily activities so you never miss a beat.
Nutrition Items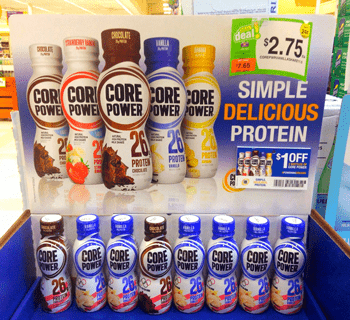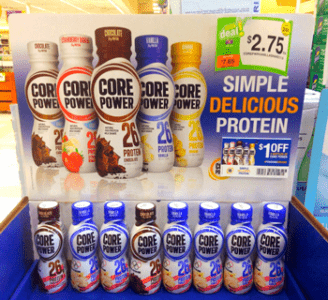 We've all done it. You get busy, focus on your to-do list and then run to the gym…only to realize you haven't eaten since breakfast. You have to feed your body for it to work!
If you aren't putting those calories in, your body won't be able to put in those miles. There are many ways to get the electrolytes, protein and calories that you need to fuel your workouts. These super portable, easy-to-use options won't go bad while sitting in your bag for long periods. Electrolyte powders come in space-saving pouches that you can just dump in your water bottle before you go. You'll get necessary vitamins and carbohydrates while staying hydrated…and they taste yummy!
Your water bottle isn't the only way to fuel your body during your run. Gels and energy chews are both quick, single serving, easy-to-carry options that you can use without having to stop during a long distance run. Energy bars are another great choice for mid-workout nutrition, but they are also great to have handy for both pre- and post-workout. You can also stash a non-dairy protein drink for when you're done to help replenish you during your recovery period.
Runner's Belt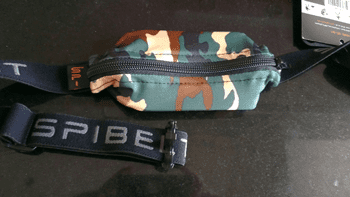 If you don't have pockets, this can be a handy way to keep your keys, cell phone, and mid-run nutrition secure. You can wear them under or over your clothes so that your belongings are kept safe and away from prying eyes.
Plus, it will keep you from accidentally dropping your phone, which is a surefire way to bring your run to a screeching halt.
When you're running indoors, whether at the gym or in your home, a treadmill lets you have all of your essentials within reach.
Check out our Treadmill Best Buys to see models that offer features like water bottle holders and places to store snacks and personal items. You can also use the speaker system feature to listen to your personal playlist, all while enjoying the cooling breeze from the built-in fan.