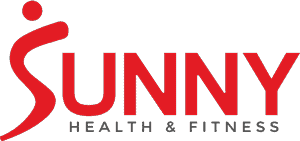 Over a Decade of Success in Health and Fitness!
Sunny Health and Fitness is a lesser-known brand in the fitness equipment industry, but certainly not one to be looked over. Their company has been in business for over a decade. Their headquarters are located in Los Angeles, California. They also have a second headquarter location in Xiamen, China.
Sunny Health and Fitness sources their equipment directly through their manufacturers. Since they have a large network of manufacturers, they are able to offer competitive prices on their equipment. Most of their treadmills are under $1,000, so they are definitely budget-friendly.
Although we think Sunny Health and Fitness offers some advantages to you as the consumer, there are also some serious limitations to their equipment that you should be aware of.
We recommend checking out the Horizon Fitness T101 Treadmill over Sunny's treadmills. Read more below to find out why.
Shop the Horizon T101 at HorizonFitness.com
What Sets Sunny Health and Fitness Apart?
Let's face it, the fitness equipment industry is pretty saturated. What this means for the consumer is that fitness equipment is very easy to purchase, but quality customer service is hard to come by. Sunny Health and Fitness prides themselves in being a "family", and treating their customers like family too.
They are a much smaller company, of only about 100 employees worldwide. Sunny Health and Fitness claims that their "Sunny Difference" is their top-notch customer service.
Treadmill Features
Unfortunately, this is where Sunny Health and Fitness falls short. Although they offer treadmills at an affordable price point, there are some disadvantages to their equipment.
Width and Length – One of Sunny's top sellers on Amazon is the SF-T7603 treadmill. This treadmill has an extremely limited deck space of 49L X 16W in. It sells on Amazon for around $400. In contrast, Horizon offers their T101 treadmill for the same price range, with a much larger deck of 20" x 55" which will accommodate most users of average height.
On most Sunny models, a majority of users would likely feel limited with the width and length size on their treadmills.  The T101 larger deck space will allow you to walk, jog, and run, where most users will find it uncomfortable to run on the small surfaces of Sunny's treadmills.
Speed – Some treadmills from Sunny Health and Fitness have a a speed range of only 0.6 – 5 MPH. This is limiting for consumers who want to get up to higher speeds. The Horizon T101 goes up to 10 MPH, which is standard speed range for treadmills.
Incline – There is no incline feature offered on most of Sunny's treadmills. Some of their machines do offer a manual incline option. This means that you will have to step off of your machine to adjust your incline levels, which some users will find inconvenient.
The Horizon T101 goes up to 10% incline, which will really let you get your heart pumping during your workout.
Warranty – Sunny Health and Fitness has a pretty limited warranty. A limited warranty is usually a good indicator on the quality and durability of equipment.
On their SF-T4400 model the warranty is 3 year structural frame 180 days other parts and components. In contrast, the warranty on the Horizon T101 is lifetime on frame and motor; one year on parts, cushioning, and labor. Horizon offers a much better warranty for your money. 
Read our full reviews on Sunny Health and Fitness Treadmills here:
Amazon Reviews
Although we feel the Horizon T101 is a better buy over Sunny treadmills, they do have decent reviews on Amazon. The most common negative comment we ran across was difficult assembly.
I purchased this treadmill for me but also my spouse who has been hospitalized for almost 3 months. The reason I chose this is the handrails – instead of the short parallel bars seen on most treadmills, these extend the length of the treadmill and will provide him ample support as he regains his strength and endurance. The slowest speed is just about .5 MPH and does not incline. It's a no frills treadmill but adequately serves its purpose.
---
I'm quite pleased with my treadmill. Like the fact that it sits lower to the floor which makes it easier for me to get on.
It took a bit longer to assemble than we thought and after assembling, it wouldn't work! Problem turned out to be was that a screw that holds one of the 'L" shaped plastic pieces on the right side arm had actually been run into the wiring; causing a short. Took a while to find the problem, but once we did and made sure no screws were touching any wiring; it worked great. So use caution when assembling.
---
Took a while to assemble. Don't try to do it without the instructions.