A Well-Known Name in the Industry
If you've ever shopped around for any type of fitness equipment before, chances are you have heard of the brand Bowflex. Bowflex began selling their products in 1986 – so needless to say, they have a few years of experience under their belt as a fitness brand. If we could summarize Bowflex and their products in just one word, it would be dependable. Their brand is known for having durable equipment, with top-notch warranties, and exceptional attention to customer service.
Recently, Bowflex launched two brand new treadmills, the Treadmill 10 and the Treadmill 22. As we mentioned, Bowflex excels in the durability department of manufacturing fitness equipment. However, what Bowflex has not been known for in comparison to other brands such as NordicTrack and ProForm is their technology – until now that is. You have probably heard of NordicTrack and ProForm's fitness technology known as iFit that is standard on all their fitness machines. With their new treadmill line, Bowflex has also focused in on integrating well-built machines with their digital fitness platform, known as Bowflex JRNY.
Read Individual BowFlex Model Reviews on:
Check out a comparison chart of all Bowflex machines here.
Top Features on the Bowflex Treadmills
The Treadmill 10 and Treadmill 22 machines from Bowflex are much newer to the scene, but they offer some promising features that are worth a look: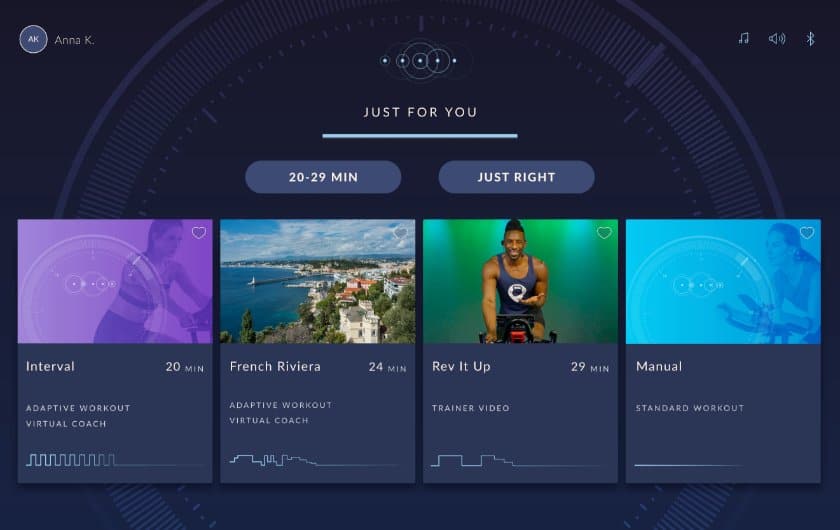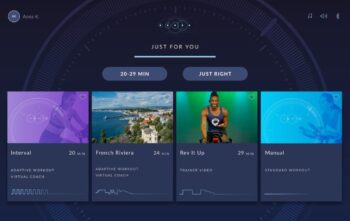 Bowflex JRNY – Bowflex's new digital fitness platform offers users a new approach to conquering their fitness goals. When using JRNY, enjoy features such as…
Curated music playlists to keep you motivated
Fitness tracking at your fingertips to help you track your progress and celebrate your accomplishments
Personalized fitness experience
On-demand library of classes with world-class fitness trainers
50+ destinations to choose your workout location
Stream your favorite entertainment during your workout (Netflix, Hulu, Prime Video, and Disney+ compatible)
Real-time coaching allows fitness coaches to keep you on track and motivated during your workout
Smart recommendations based on your fitness goals
Display – The displays on the Bowflex treadmills are full color touchscreen displays. The treadmill 10 offers a 10″ console, and the treadmill 22 offers a huge 22″ console.
Warranties – One major perk to Bowflex treadmills is the warranty. Both models offer really extensive warranties for the industry – 15 year frame and motor, 5-year parts, 1-year electronics, and 1-year labor. This is one of the best warranties that you will find on fitness equipment and it says a lot about the quality of their products.
Running Surface – We appreciate the large running surfaces on both the Bowflex Treadmills.  Both the Treadmill 10 and the Treadmill 22 comes with a 22×60″ deck. The 2 extra inches on the width may not seem like much, but it makes a really big difference.
---
Check out a comparison chart of all Bowflex models here.
---
Our Review – Bowflex
Overall, we continue to be impressed with Bowflex as a brand. They have years of good reputation and high rated reviews in the fitness world. Their machines are designed with extremely high quality that we certainly appreciate, with extensive warranties to back it up. Users can enjoy an array of features on their new treadmill launches, such as built-in digital fitness technology, large full-color touchscreens, big running surfaces, incline and decline capabilities, and more. While the Treadmill 10 and Treadmill 22 are fairly new launches, we are excited about them based on specs alone, given Bowflex's brand reputation.
We will report back with more as they are tested on the market. If you have tried out the new Treadmill 10 or Treadmill 22, let us know in the comments below!
To learn more visit www.Bowflex.com