Treadmill Delivery and Set-up Information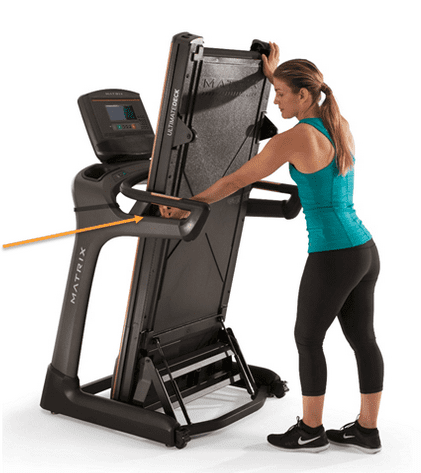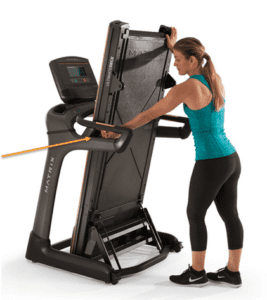 When you purchase a treadmill you need to factor in the delivery and set-up options in your overall buying decision. Depending on how you buy your treadmill, you may be required to transport and set up the machine in your home.  This is easier said than done, since some machines can be very heavy to move around.
Treadmills are usually simple to set-up, but they will still take you at least an hour or more.  Some companies also offer "snap assembly" which makes the set-up process even easier.  In most cases, the treadmill set-up requires bolting the console upright and adding the handle bars.
Where You Buy Your Treadmill Matters
Fitness specialty stores often include delivery and set-up as part of the overall price. That is one of their strongest selling points along with the expert and knowledgeable sales people.  The downside to buying from a specialty store is that they usually deal with the most expensive and fancy machines.  If you are looking to get a deal, you're much better off with a different option.
Mass merchants, like Sears or Dick's Sporting Goods, usually do not have delivery options. so you will have to get the treadmill home on your own. Be sure to bring along a large truck, some large muscles, and some patience.
Purchasing on the Internet
One of the easiest ways to purchase a treadmill is through an online vendor.  You'll notice that all of our top recommended machines review pages include a link that will take you directly to the manufacturer's website.  From here, you can purchase your machine, review the warranty, and arrange for shipping to your home.
Online stores have various options that vary from charging extra for delivery with no set-up, to including delivery and set-up in the overall cost. When making a purchasing decision you need to factor in all additional shipping costs and whether you want to hassle with the set-up. I have seen the delivery charges vary from $100-$300.
Helpful Tips When You're Arranging Delivery
If you purchase online and set-up is not included, be aware of the delivery options. In many cases, shipping consists of delivery to your curb in front of your house. Treadmills can weigh up to several hundred pounds. Moving them from the curb to the inside of your house can be a challenge.
One of our team members once had a treadmill delivered that weighed 265 lbs. He opted for curbside delivery to save money. The treadmill was so heavy he had to put it in his SUV and drive it inside the garage where it was to be set up. He joked, "If I had plans to move it to the second floor I would have needed the front line of the Chicago Bears!"
If inside delivery is included or you paid extra for the service, be aware that the delivery men often will not carry it up stairs, even a few front steps. Clarify with the company exactly what their limitations are, especially if you plan to have the treadmill on the second floor. The shipping companies often consist of union employees who may not be very cooperative.
We would recommend that if you plan to purchase a treadmill online and it weighs more then 150 lbs, you seriously should consider inside delivery and set-up.
Be aware that often the shipping companies will use semi-trucks for deliveries. If your home is not accessible with a semi-truck make arrangements to have the treadmill delivered in a smaller vehicle.
One last note, regardless of where you make your purchase, allow flexibility with the delivery time. There is a good chance the delivery will not arrive at the scheduled time.