Life Fitness treadmills are known for their commercial grade products that are built for both residential and commercial use. Both their treadmills and their elliptical trainers are about as good as they get. Of course, quality comes at a price. The MSRP for their various residential models range from $2,999-$11,000.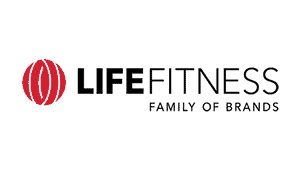 If you've workout in a health club or hotel exercise facility you probably have seen and used LifeFitness equipment. It really works in the favor of the brand that their machines are used so frequently in commercial settings. Why? This means that their treadmills undergo extensive testing by users, and the brand gets constant feedback from these commercial locations.
These particular machines are built to withstand hours of daily usage. Many of these design features and components are incorporated in their residential equipment. LifeFitness is also highly rated for the ergonomic design. This means they are engineered to mimic your exercise motion.
These machines cannot compete with the bells and whistles of brands from ICON such as NordicTrack and ProForm, and so the focus is quality construction, low maintenance and ergonomics. Their treadmills are really constructed to simulate the machines you'll find at your local commercial gym.
How is LifeFitness Different?
LifeFitness is a bit different than most other brands in the fitness equipment industry. One unique feature that really sets them apart is that most of their treadmills (besides the Run CX) have different options when you purchase for console options. The T3, T5 and F3 treadmill allow you to choose between the Track Connect Console and Go Console. The standard GoConsole comes with a small blue LCD screen, but does not offer app compatibility for fitness tracking.
You can choose to pay extra and upgrade to the Track Connect Console. This console is the one that they really push, and you do have to pay extra for this upgrade. It is pretty cool though if you are interested in fitness tracking. You enable Bluetooth on your mobile device and it will sync your workout data to any one of Life's partner apps.
The list is constantly growing, but currently their partner apps include Nike, Garmin, MyFitnessPal, Apple Health, RunSocial, and FitBit. You login to their LifeFitness connect app and all the data syncs right up so that you are able to keep track of all of your workout progress and history. This console version doesn't have an LCD screen. There are a few digital stat readouts, and an integrated tablet shelf for any device you choose.
If you're not really interested in keeping a track of all of your workout data, you can just save your money and opt for the standard GoConsole on these treadmill models.
The Club Series+ treadmill has 3 different console options: the SE3 HD, the ST, and the SL.
The SL console is the most basic, and comes with an LED display to show workout readouts, is compatible with a few apps via Bluetooth, and Apple Watches.
The ST console has a 21.5" touchscreen, offers Internet connectivity, Bluetooth capabilities, and has integrated HD television with interactive workout options.
The SE3 HD comes with the same 21.5" touchscreen, has Internet connectivity, video streaming apps (Lifescape and RunSocial), interactive workout courses, television, and integration with popular fitness apps. On the SE3 HD console, you can also stream your favorite entertainment through Netflix, YouTube, ESPN, The Economist, Newsy, Flipboard, Pandora, and the Internet browser. This console is compatible with Apple Watches and Samsung Galaxy Watches. The SE3 HD console is standard on the Platinum Club Series Treadmill.
Run CX Treadmill Review
The Run CX model from LifeFitness is their most budget-friendly option. It's normally priced right at $3,000. Though it's their most affordably priced treadmill, it has some features that really make it shine.
The Run CX Treadmill from LifeFitness is currently priced at $2,999 with a FREE equipment mat included ($119 value).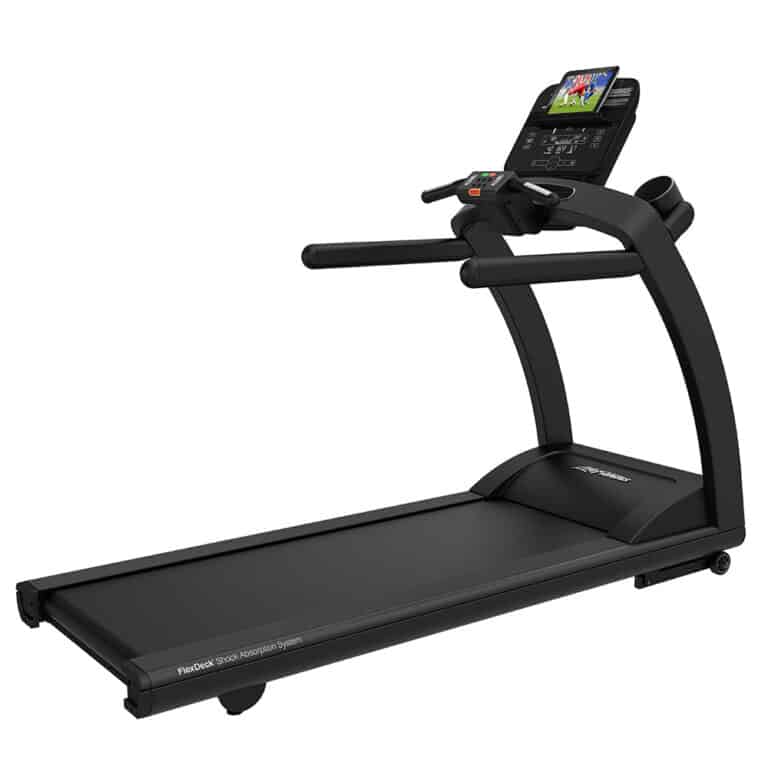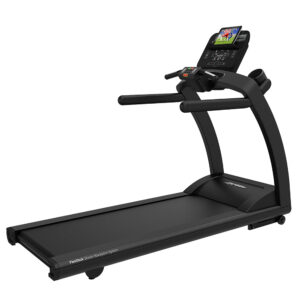 Motor – A 3.0 HP motor will be more than sufficient for home use and can withstand hours of daily walking, running, or jogging. A nice option if you have multiple users on the treadmill each day.
Incline & Speed – The speed range is 0.5-12 MPH and the incline range is 0-15%. These are pretty standard ranges, but will certainly give you flexibility during your workouts. Choose to take a relaxed stroll and catch up on your favorite TV show, or take your effort levels to the max with top speeds and incline.
Deck – The running surface is a roomy 22×60". The standard size on most tread belts is 20×55". The extra 2 inches in width and 5 inches in length will make a really big difference. This is a commercial size treadbelt. The deck is built with Life's FlexDeck Shock Absorption. The shock absorption is designed to minimize any impact on your joints to keep you exercising longer and safer.
Display – As we mentioned, LifeFitness doesn't excel in the bells and whistles department. If you're looking for a treadmill that has a huge vibrant touchscreen, you'll need to look in the direction of NordicTrack or ProForm. The Run CX treadmill offers illuminated workout stat buttons on the lower portion of the console. The console will show you readouts like speed, time, distance, and heart rate. There is a tablet shelf so you can place your device on the machine to use during your workout. (This model doesn't have the option for the Track Connect Console).
LifeFitness App – You can enable Bluetooth on your phone or any mobile device to sync your workout data with the LifeFitness Connect app. This will allow you to keep track of your workouts, and take advantage of a few video/audio coaching workouts. Their workout library features on-demand programs and they are working on growing it.
Warranty – A great warranty for the price. Lifetime frame & shock absorbers, 10-year motor, 7-year parts, 3-year console, 1-year labor.
Note: The Run CX treadmill does not fold. The dimensions are 79.5 x 32 x 61 inches, and it weighs 341 lbs.
T3 Treadmill Review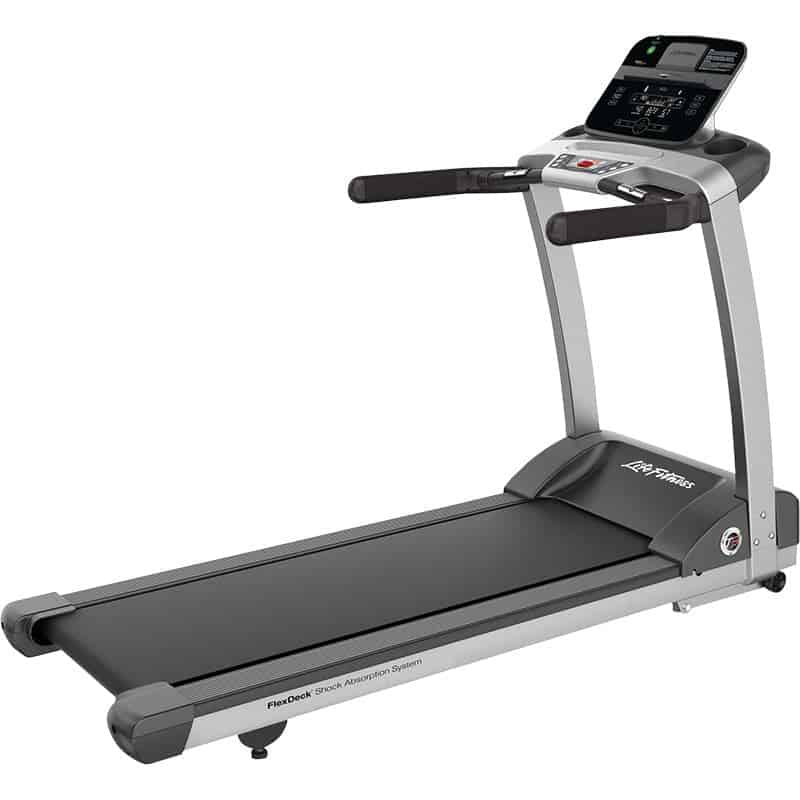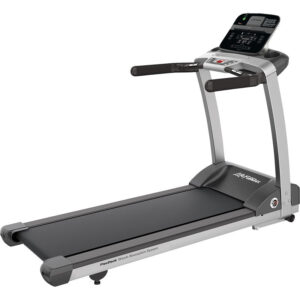 The T3 treadmill is priced around $200 more than the Run CX model. However, in terms of features, we cannot find much of a difference between the two models. In fact, the run CX has a bigger running surface size. The T3 treadmill is only 20×60" whereas the Run CX has the extra 2 inches of width.
The standard color of the Run CX model is black and the T3 standard color is silver, so the T3 may be a bit more aesthetically pleasing to some. You can also get the Track Connect Console on the T3 treadmill, but it will bump the treadmill price up about $600 bucks. All of the other features on these two treadmills are identical. Unless you are particular about the color of your treadmill or really want to track your workouts, we suggest saving yourself some money and just stick with the Run CX model.
The Run CX Treadmill from LifeFitness is currently priced at $2,999 with a FREE equipment mat included ($119 value).
The T3 Treadmill is priced at $3,199 with the Go Console, and $3,729 with the Track Connect Console upgrade. A free mat is included with this treadmill as well.
Click to Shop the Run CX Treadmill
T5 Treadmill Review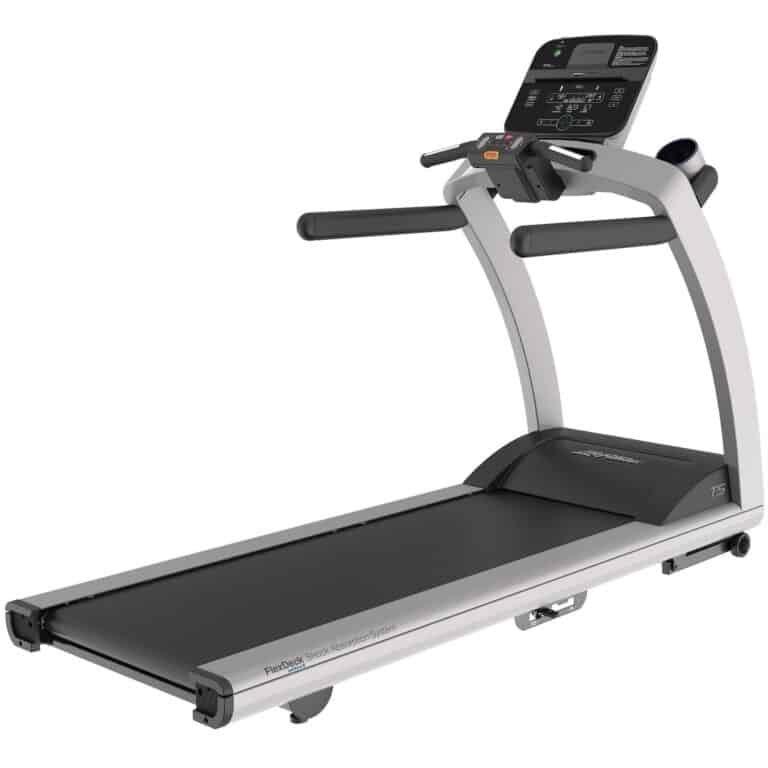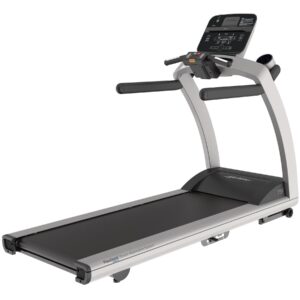 The T5 treadmill takes a major price jump from the T3 model. It's usually priced around $5,000. The features on the T5 are fairly similar to the features found on the T3. For example…
3.0 HP Motor
0-15% Incline
5-12 MPH Speed
Offers the Go Console and the Track Connect Console (Track Connect upgrade adds $500-$600 to the price tag)
The T5 is different in that it has the wider 22×60" deck, whereas the T3 has the 20×60". The other differentiating factor on the T5 is the adjustable deck cushioning. This is a really nice feature if you have a preference in the stability of your running terrain. You'll be able to adjust it to be firmer, or bouncier based on your comfortability.
The T5 Treadmill from LifeFitness is priced at $4,949 with the Go Console, and $5,479 if you upgrade to the Track Connect Console.
F3 Treadmill Review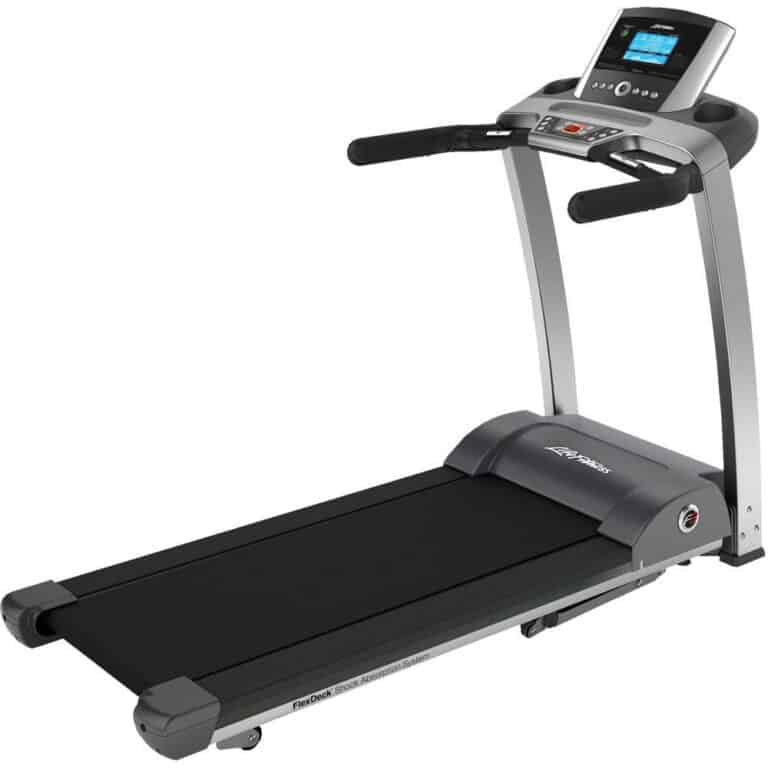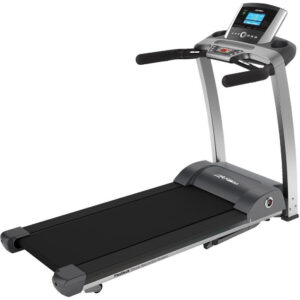 Priced between $3,500-$4,000, this is the only treadmill from LifeFitness that has an option to fold it. If you're cramped on space but want the quality construction from LifeFitness, this will be the treadmill for you.
It does take some of the features down a notch in comparison to the other machines in the LifeFitness lineup, but they are still impressive. Other specs to note on this model include:
The LifeFitness F3 Folding Treadmill is priced at $3,199 with the Go Console, and $3,729 with the Track Connect Console upgrade. FREE equipment mat included with purchase.
3.0 HP Motor
20×55" Running Deck
5-10 MPH Speed, 0-12% Incline
Go Console and Track Connect Console options
FlexDeck cushioning
Lifetime frame and shock absorber warranty, 10-year motor, 5-year parts, 3-year console, 1-year labor
The assembled dimensions of the F3 treadmill are 78.5 x 34.5 x 58.5 inches. When folded, the dimensions are 34.5 x 34.5 x 74 inches.
Club Series+ Treadmill Review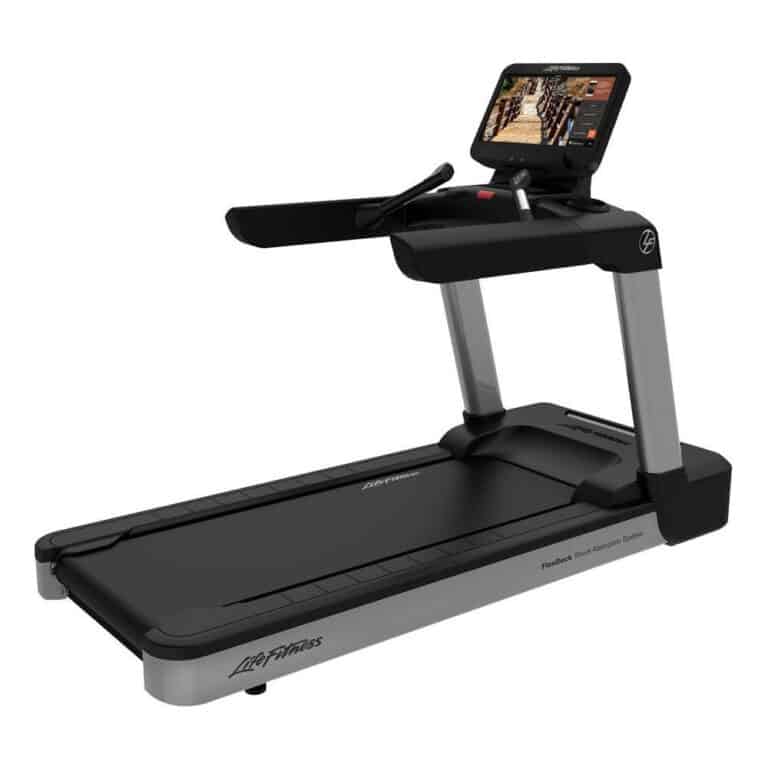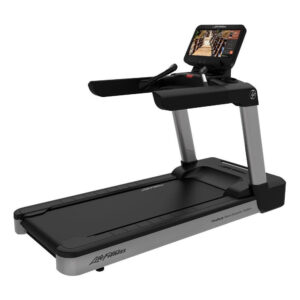 If you choose the most basic console option, the Club Series+ treadmill will cost you around $7,500. Some of the top features on this model include:
4 HP AC Continuous Duty Motor – Yowza. This is a motor we'd expect to find on a commercial model, and can handle any type of workout style that you choose to throw at it.
Speed & Incline – This is pretty unanimous on all Life Fitness treadmills. 0.5-12 MPH speed with 0-15% incline.
Rollers – The roller size on the Club Series+ is certainly worth mentioning. These are 3.5" precision crowned steel rollers. What this means for you while on this treadmill is that you will notice a stable feeling even when pushing the treadmill to max speeds.
Deck – A roomy 22×60" deck designed with FlexDeck 2.0 Shock Absorption. This system features 8 Lifespring shock absorbers throughout the deck.
Display – The standard SL console is included with the price. If you choose to upgrade to the ST, it increases the price around $1,000, and the decked-out SE3 HD console increases the price over $2,000.
Warranty – The Club Series+ features an upgraded warranty with lifetime for frame & motor, 10-year parts, 1-year labor, 6 months cosmetic items.
The Club Series+ Treadmill from LifeFitness starts at $7,425 with the SL console. The ST console upgrade price is $8,569, and the SE3 HD console upgrade is $9,999.
Platinum Club Series Treadmill Review
If you have the money and really want to bring your commercial gym treadmill into your home, the Platinum Club Series will be more than you could ever want or need. It's priced right at $11,000, and comes standard in Artic Silver color, giving it a super sleek appearance.
Similarly, to the Club Series+, the Platinum model has a 4 HP motor, 22×60" running area, 3.5" rollers, FlexDeck Shock absorption in the deck, and the same speed and incline capabilities. What makes the Platinum model so different is that it comes standard with the SE3 HD console (AKA – the luxury of all luxuries as far as treadmill screens go). That's really what you are paying for with this hefty price tag.
There is also advanced heart rate monitoring on the Platinum model, with Polar Telemetry and Bluetooth Heart Rate tracking via chest strap, as well as Digital Heart Rate Monitoring capabilities with digital signal processing.
The Platinum Club Series treadmill from LifeFitness is priced at $10,999.
Are LifeFitness Treadmills Worth It?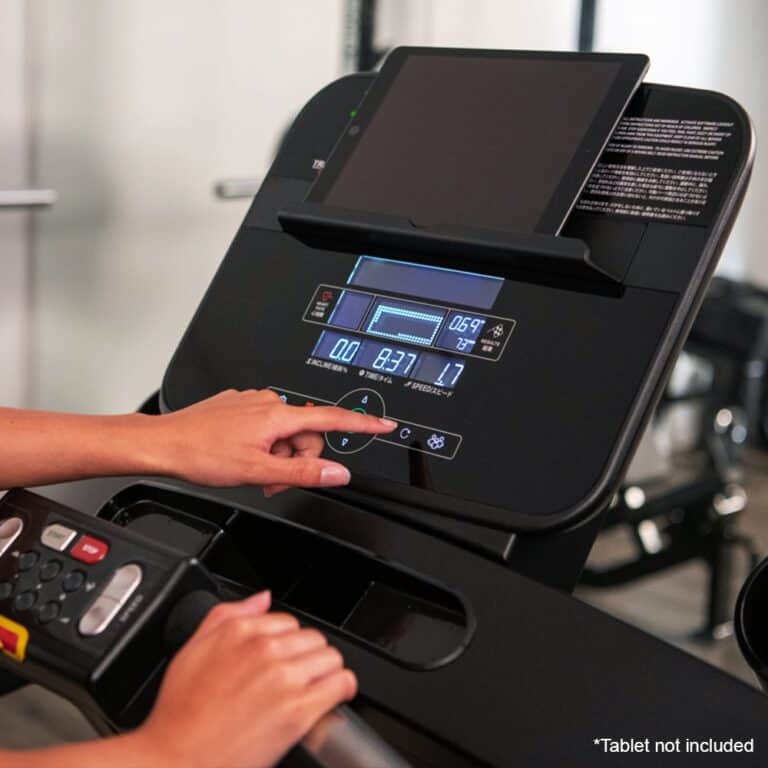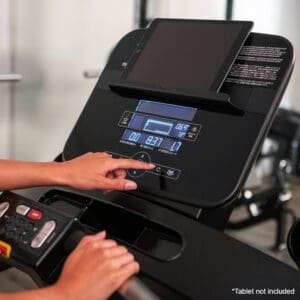 LifeFitness treadmills are considered luxury treadmills with expensive prices to match. But, with features that you'd expect to see in a commercial gym setting, we can't argue with the price point. If you are wanting a treadmill that beats out other brands in term of components, durability, and longevity, and have the money to invest, LifeFitness will be a great investment for you that will last you years and years. However, it should be noted before purchasing that one of our team members on staff ordered a treadmill from LifeFitness during the COVID pandemic when all of the gyms shut down. LifeFitness delivered the wrong treadmill.
When our team member sent back the treadmill immediately upon delivery, he has had terrible experience with LifeFitness customer service. Rather than taking ownership of their mistake and trying to fix it by sending the correct treadmill that was ordered, they have reached out over and over attempting to charge this team member for a restocking fee for an order mistake that was their fault. Customer service is certainly an aspect to consider before investing so much money in a treadmill that you want to be a long-term investment. This is not the only complaint concerning Life's customer service department, there are plenty to be found online.
The bottom line is, these are great treadmills made with top-notch specs that are built to last. In fact, they may be some of the best treadmills that are available on the market today. But, if you can't afford the price tags, there are other options out there that compare in terms of durability and quality.
What If I Can't Afford a LifeFitness Treadmill?
If you are looking for a treadmill machine that can outlast competing brands, don't really care about the extra accessories, but you are on a budget – we would suggest considering a treadmill from Sole. Sole is a brand that aligns similarly with LifeFitness in terms of their goals. They strive to make treadmills that are well-designed, durable, constructed with the best components out there.
Sole also offers some of the best warranties in the industry like LifeFitness. Warranties often speak volumes about the construction of machines.
To learn more about Sole, click here to read our full review on each model or click here to shop directly on the Sole website.
This article was written by Brook Norris and published on Monday, 21 February 2022. 
LifeFitness Frequently Asked Questions
How long does a LifeFitness treadmill last?

With proper care and maintenance, you can expect a LifeFitness treadmill to last anywhere from 10-15 years.

Who makes LifeFitness treadmills?

Cybex International, Inc., a top manufacturer of luxury fitness equipment.

Is LifeFitness a good brand?

LifeFitness is one of the most well-recognized brands in the fitness equipment industry. They offer service residential customers as well as many commercial gyms across the country.

What treadmills do Planet Fitness use?

Planet Fitness uses LifeFitness treadmills.