Last Updated on October 26, 2017 by Rachael Kraft
Enjoy Professional Gym Quality in Your Own Home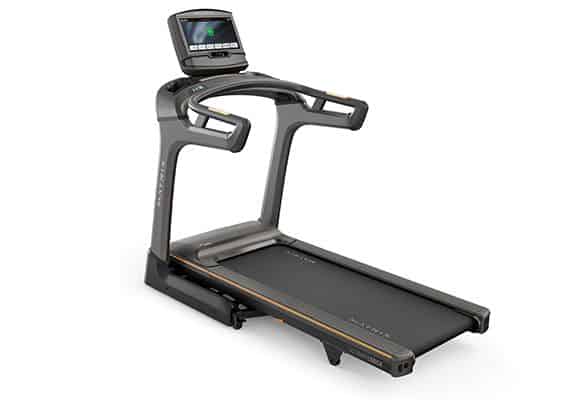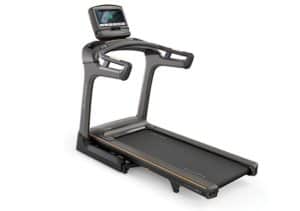 The Matrix Fitness brand has long been a trusted staple of commercial fitness facilities across the country.  A brand new line of Matrix machines has been released that is specifically designed for in-home use.  Exciting, right!?  The Matrix TF30 is the premier folding treadmill model and comes with the option of three console designs.  Now you can enjoy gym quality machines in your own home!
Matrix may be new to the at-home fitness scene, pills but the brand is manufactured by the same makers of Horizon Fitness and Vision Fitness machines.  Johnson Fitness, based out of Madison, Wisconsin has a long history of excellent customer service and quality products that stand the test of time.  To put it as brief as possible – We really like Johnson Fitness products!
Features on the Matrix TF30 Treadmill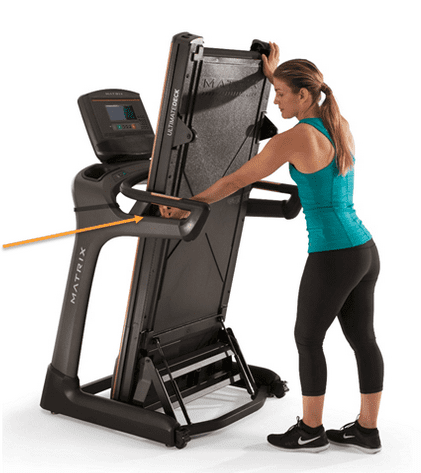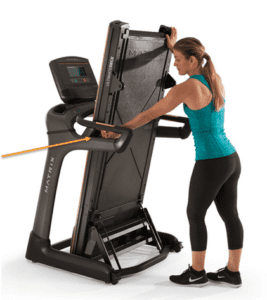 Folding Design – This machine folds up to almost a 90 degree angle!  When we visited the Johnson factory, we were amazed at how easy it was to raise the decks of their folding treadmills.  A much necessary safety mechanism prevents the deck from slamming down when released.  Folding machines are great for saving space and easier cleaning.
3.25 HP Continuous Duty Johnson Drive System -Motors from Johnson Fitness are unique in that they are extremely quiet, durable, and responsive.  They use larger than normal magnets so that the motors can run at lower RPMs, stay cool, and stay quiet.  The motor control board (MCB) and motor were designed to work together so they operate smoothly and reliably.  This is in sharp contrast to other companies where the drive system parts are sourced from different manufacturers.
Don't be fooled by other brands who advertise motors of 4.0HP (or higher).  Johnson motors work more efficiently so the higher horsepower is unnecessary.  It literally recalibrates with every single footfall so you will enjoy a smooth and natural feel while you run.  You will appreciate the quietness of this machine during those early morning runs when the rest of your family is sleeping.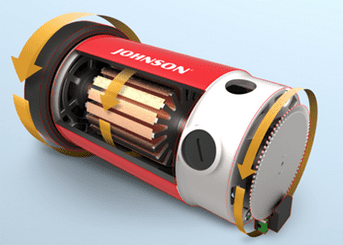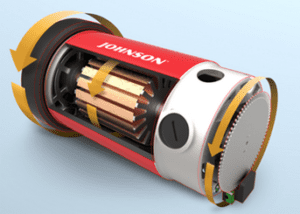 20×55″ Deck Size – This deck length will work well for many runners who want a space-saving folding design.  However, individuals over 6 ft. in height or those with longer running strides would be better off buying the 60″ width found on the Matrix TF50.
Industrial Grade Cushioning – The Matrix TF30 has a heavy duty frame, extra-thick deck and industrial grade cushions to protect your joints while you run.  A series of rubber elastomers like those used on train car bumpers provide support and durability.
0-12% Incline – This provides a decent range of incline to help you target different muscle groups in your legs.  Varying the incline provides a more effective workout.
0.5-12.5 MPH Speeds – Change your speed from a casual jog to an all-out sprint to challenge your body and build endurance.
350 lb. Weight Capacity -Individuals over this weight limit will want to consider one of the other Matrix models.
Warranty – Lifetime frame, motor and cushioning, 5 years parts, 2 years labor.  This is a great warranty which shows that they have confidence in their machine!
Superior Treadmill Technology on the Matrix TF30
The Matrix machines come with a choice of three consoles so you can choose the one that matches your goals and budget.  We love this flexibility because it allows buyers to customize their machine with the exact features that will make the most of their workouts.  There are several unique features available on all of the consoles:
Virtual Active and Passport -The latest and greatest trend in treadmill consoles is to allow runners to virtually run through exotic filmed locations from the security of their own living rooms.  The machine will simulate real-life terrain by raising and lowering the incline while you run through European cities or along famous national park trails.
A Passport box can be used to display the landscapes on your television or you can purchase a machine with Virtual Active to view the running route directly on your treadmill.  All three consoles are Passport ready while only the XIR and XER are Virtual Active Integrated.

ViaFit Connectivity – ViaFit is another fantastic program available only on Johnson Fitness products.  This fitness tracking program allows your machine to communicate with the Internet via WiFi.  A ViaFit app on your smart device will let you define your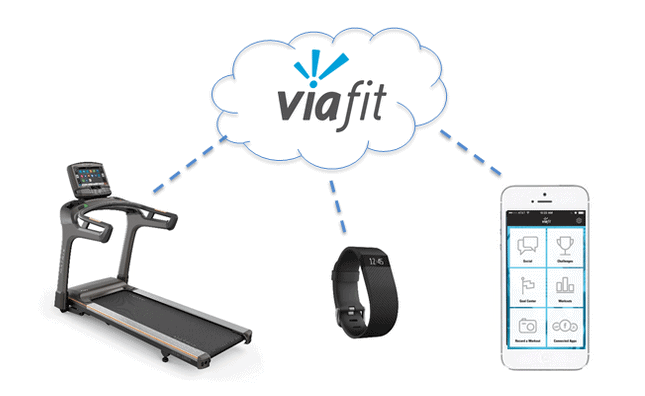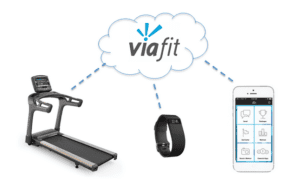 fitness goals like number of workouts, burned calories, time goals, or distance goals.  ViaFit is also compatible with many popular fitness apps (like MapMyFitness) so you can have ALL of your fitness stats in one place.  This program is superior to other fitness tracking programs available from competitors because it is free and does not require an ongoing subscription.
Sprint 8 – This High Intensity Interval Training program is unique to Matrix and Vision Fitness machines from Johnson.  It is a scientifically proven training program that burns fat and builds muscle in just 20 minutes a day, 3 times a week for 8 weeks.  Sprint 8 is perfect for people who want a great and highly effective workout in a short amount of time.  It was created by Dr. Phil Campbell and an academic study showed that it helped participants lose body fat, lower cholesterol, and improve triglyceride and LDL values.

Heart Monitoring – A Polar HR Strap is included with the XIR and XER consoles so you can keep better track of your heart rate while working out.  All three consoles can track your heart rate using wireless technology.  You'll just need to purchase the strap separately if you choose the XR console.
Energy Saver Mode – Each of the consoles have an energy saver mode so the machine is only working hard when you're working hard!
Choice of 3 Different Consoles

XIR – The top console model is the Matrix TF30-XIR regularly priced at $3,399.  This 16″ HD touchscreen comes with 11 workout programs, Bluetooth capability, built in speakers, USB port, and an easy-to-use screen with console apps displayed like on a smart device.  These apps include Sprint 8, YouTube, Netflix, Twitter, Facebook, Hulu, a web browser and more.
XER – The middle of the line console comes with the Matrix TF30-XER for $2,899.  This 10″ class touchscreen comes with 10 workout programs, Bluetooth capability, built in speakers, USB port, and all console apps.

XR – The simplest (and most budget friendly) console comes with the Matrix TF30-XR for around $2,399.  This console features an 8.5″ extra wide blue back-lit LCD screen, 6 workout programs and all of the basic stats that you would want on a treadmill screen with no frills.
Review for the Matrix TF30 Treadmill
You can probably imagine that we're a bunch of 'treadmill nerds' here at Treadmill Ratings & Reviews and we were rejoicing the release of this new Matrix line.  Johnson Fitness makes great machines and it's exciting to see them rolling one of their most well-known and trusted gym brands into at-home versions.  The Matrix TF30 is a solid and reliable entry model with convenient folding designs.  Taller runners will definitely want to check out the longer decks on the Matrix TF50 instead as they may feel cramped on this model.  If you're looking for more features, then there are plenty of other Matrix models to check out!
Learn more at www.matrixfitness.com