Experience the Ultimate Run! (NEW 2017 MODEL)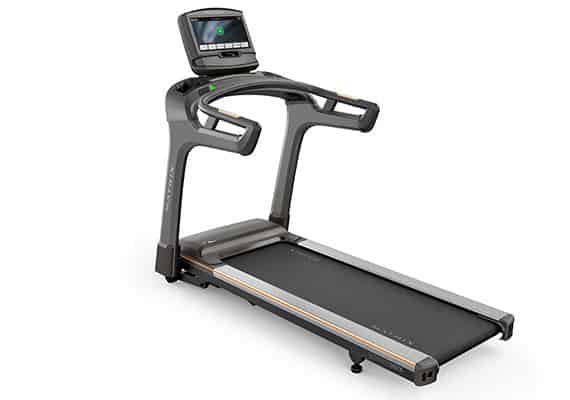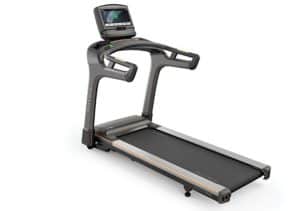 Matrix Fitness has long been a trusted brand for commercial settings, so it's with great excitement that we add them to our list of recommended residential brands.  This new line of Matrix machines has been specially designed for the home while still providing the same high quality and durability found on the commercial versions.  The Matrix T50 is an extremely stable machine with a lifetime guaranteed motor and several fantastic technology features.
The Matrix T50 comes from parent company Johnson Fitness who also makes Horizon and Vision home treadmills.  The company is well known for their high quality machines, excellent customer service and lack of maintenance issues.  Check out the features on the Matrix T50 and its big brother the Matrix T70 for the best in commercial machines adapted for your home.
Features on the Matrix T50 Treadmill
20×60" Running Surface – This size running service is great for almost any type of runner – short or tall.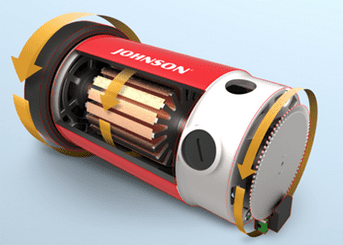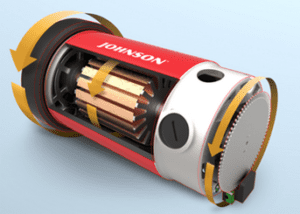 3.25 HP Continuous Duty Johnson Drive System –   There are several features that distinguish Matrix motors from other brands.  At first glance, you may notice they have lower horse-power than competition brands at the same price, but this does not mean they are lower quality.  When you look closer you'll also find that they are quieter, more durable, have less maintenance issues, and are more responsive than other brands.
First off, they are quiet because they operate at lower RMPs.  This is great for runners who like to fit in early morning runs without disturbing the rest of the household.  Next, these motors are built to last.  All of the components are manufactured by the same company so they work well together with less maintenance issues.  Other brands tend to source their components from various manufacturers so the parts don't integrate as well.  Finally, Matrix motors are responsive.  The digital technology inside the motors literally re-calibrates with every footfall so you experience a smooth ride free from surges or lags.  Enjoy peace of mind because each Matrix motor has a lifetime warranty.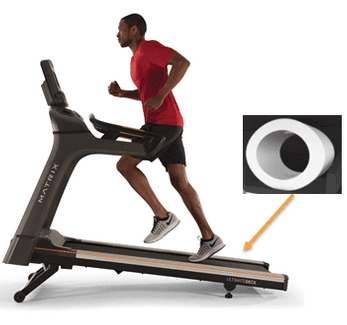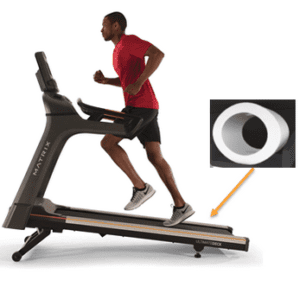 Industrial Grade Cushioning – The Matrix T50 features the Ultimate Deck System along with the other Matrix treadmills.  This includes a heavy duty frame, extra thick deck and industrial grade cushions.  Their cushioning uses the same technology from train car bumpers and provides and very comfortable running experience…we've actually tried it out!
0-12% Incline / 0.5-12.5 MPH Speed – The Matrix T50 lets you vary your workout with a wide range of incline and speed features.  We especially like the soft touch buttons for quick transitions mid-workout.
400 lb. Weight Capacity – This is an ultra-stable machine and it will accommodate many users who are larger in size.
Warranty – A strong warranty is a great clue that the company has confidence in their product.  The Matrix T50 comes with a warranty for lifetime frame, motor and cushioning, 7 years parts, 2 years labor.
Treadmill Tech From Matrix Fitness
Some people want a fantastic machine with a basic console.  Other folks want the ultimate technology features to enhance their workouts.  The Matrix T50 allows you to customize your experience by choosing from one of three great consoles.  Check out some of the features available:
Sprint 8 – If you're looking for a fast and effective way to get fit, then you should check out the Sprint 8 feature available on the XIR and XER consoles.  This high intensity interval training program was developed by a doctor to boost energy, reduce body fat, develop lean muscle and reduce cholesterol.  It requires the user to exercise for twenty minutes three times a week for eight weeks.

A virtual coach will talk to you during your workout to provide encouragement and instructions.  Seems too good to be true?  We've spoken with people who have used the program and they say it's no joke.  You will see results.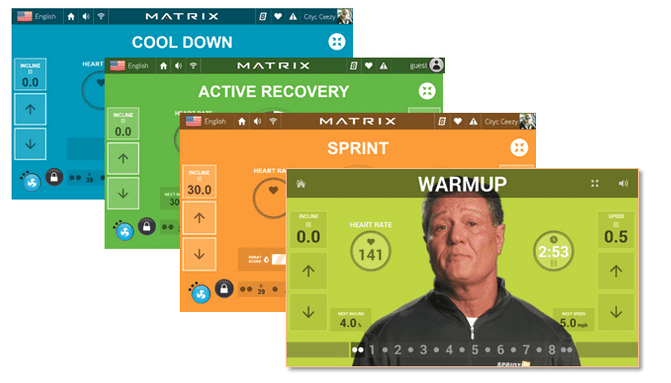 Virtual Active and Passport – Running through a virtual course has become a standard feature on treadmills these days and the Matrix machines don't disappoint.  The XIR and XER consoles come with Virtual Active so you can view your virtual course directly on the machine.  The machines come with two courses pre-loaded.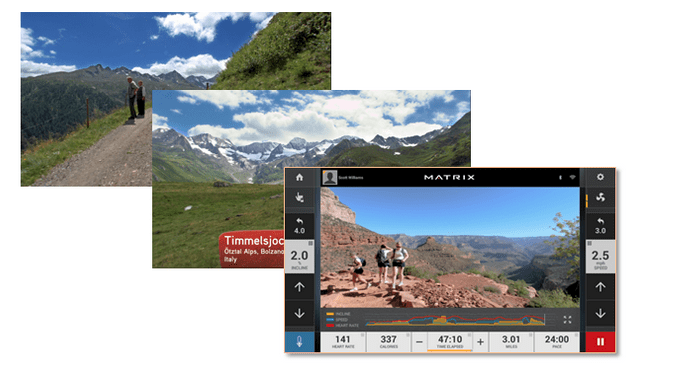 All three consoles are Passport Player ready so you can link your machine to a TV for an even larger display.  The Passport Player is sold separately along with six-course bundles if you want to have a wider choice of courses.

ViaFit Connectivity –FitBit wearables and apps like MapMyRun are gaining popularity because people like to track their fitness activities and make better progress towards their goals.  ViaFit allows you to track your treadmill workouts while incorporating data from the apps and wearables you are already using in one easy-to-use platform.  Track your workouts, set new goals, and join online challenges using the free ViaFit app.  Other treadmill brands have workout tracking programs, but many require additional purchases and ongoing subscriptions.  ViaFit is free.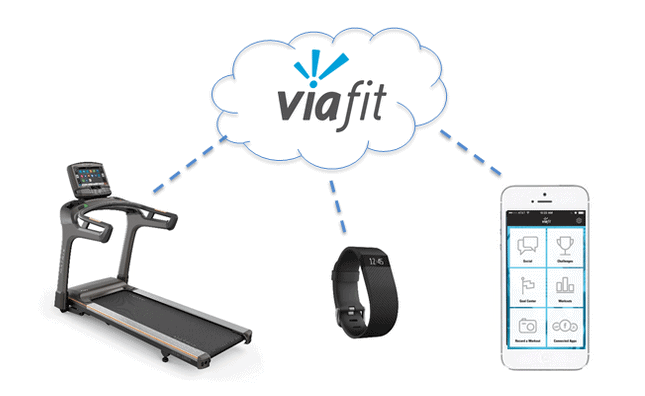 Heart Monitoring – Wireless heart rate monitoring provides more accurate ongoing monitoring of your heart rate.  The XIR and XER consoles come with a free Polar HR Strap so you can make the most of your workout.
Choice of 3 Different Consoles for Matrix T50 Treadmill


XIR – The Matrix T50-XIR is the top console option and includes a large 16" HD touchscreen display for $3,599.  It comes with 11 workout programs, built in speakers, Bluetooth, USB port, and console apps for Sprint 8, YouTube, Netflix, Twitter, Facebook, Hulu, Web Browser, and more.  This console is for users who want the ultimate tech experience.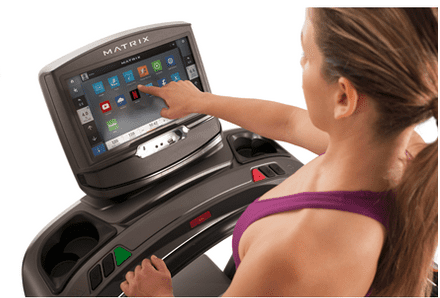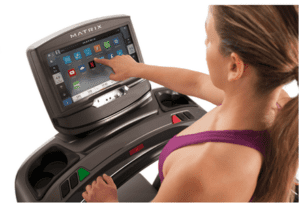 XER – The Matrix T50-XER console will save you about $500 and has two main differences.  The display on this console has been downsized to a 10" touchscreen and includes one less workout program.
XR – If you're looking for a basic display that gets the job done, then check out the Matrix T50-XR console combination for $2,599.  The display on this console is an 8.5" extra wide blue back-lit LCD screen.  It includes six workout programs and other basic running stats.
Review for the Matrix T50 Treadmill
We were impressed with the Matrix T50 treadmill because it provides a natural satisfying running experience.  The frame and deck combination create an ultra-stable running surface with an excellent set of technology options.  If you are looking for one step up from this machine, then check out the expanded running area and advanced AC motor options on the Matrix T70.  Or, if you are concerned about space, you might also be interested in the Matrix TF50 folding treadmill.
Learn more at www.matrixfitness.com