A Proven Track Record
*LIMITED TIME: Sign up for LifeSpan's newsletter and get an additional 10% off your purchase!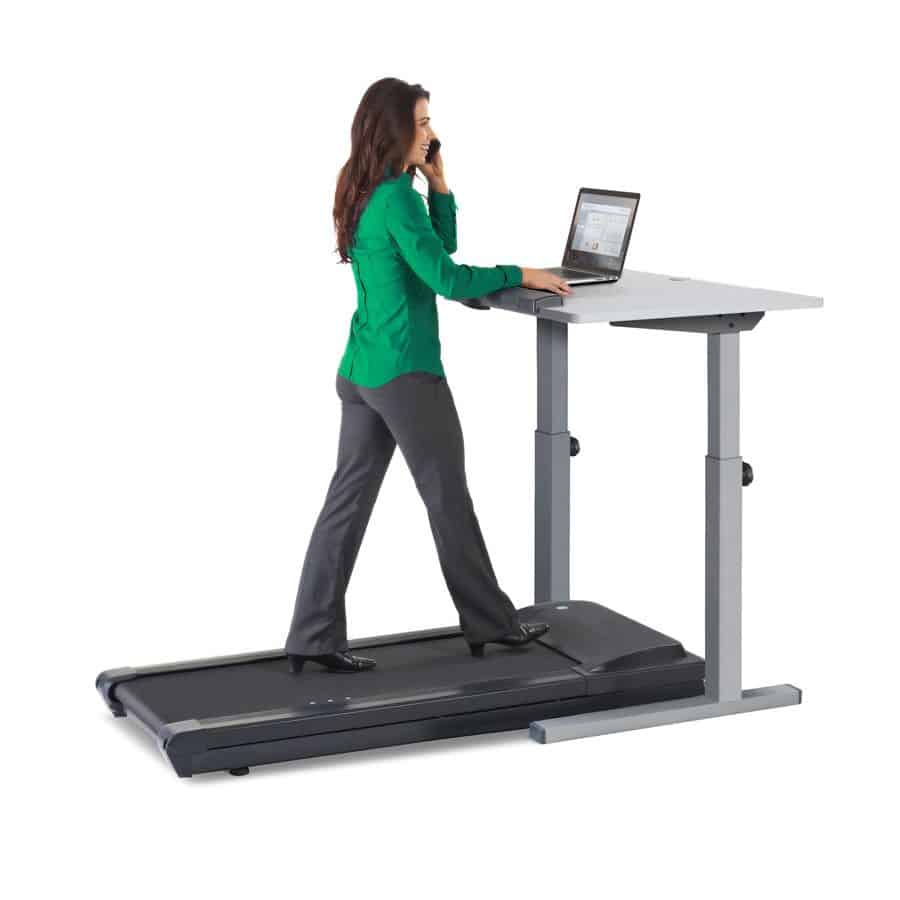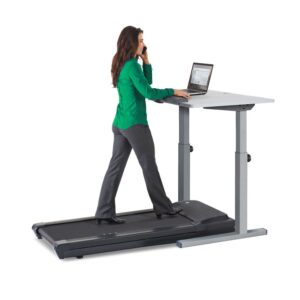 There has been considerable interest in treadmill desks recently.  I personally have been getting a number of inquiries about what options are available for walking on a treadmill while you do your office work. Treadmills desks can help increase focus and productivity while you work.
When I spoke to the team at LifeSpan, I was really impressed with their dedication to simplistic design and sustainability. If you're searching for just a solid machine without all the bells and whistles, LifeSpan is probably the right brand for you. All the machines in their Treadmill Desks series feateure their Intelli-Guard Safety Technology, that ensures your treadmill only operates when you're actively walking. This is a great feature to promote safety in the work environment.
LifeSpan is one company that has been building treadmill desks for years including the LifeSpan TR 1200 series. The TR1200 series features 3 different models. The TR1200-DT3, the TR1200-DT5, and the TR1200-DT7. The TR1200 series features upgraded components from the TR800 Desk Series.
Note: When purchasing from LifeSpan, you do not have to purchase both the treadmill and the desk. If you already have your own desk and simply want to buy one of their treadmill decks without a desk, that is an option they offer. 
LifeSpan TR1200-DT3: Under-Desk Treadmill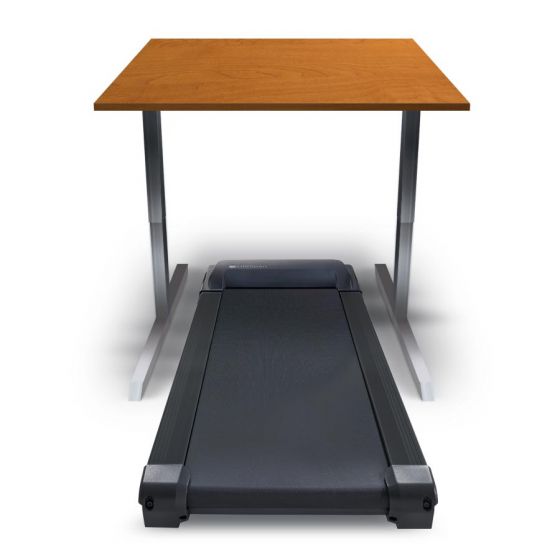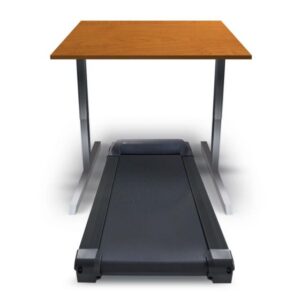 The TR1200-DT3 model is the most inexpensive of the 1200 series trio, it's priced at $999. The 1200 DT3 model is ideal for single users, or even small teams. This machine has a compact design that fits under standing desks. The DT3 is the perfect fit for anyone who wants to convert their standing desk into a treadmill desk and incorporate movement while working.
TR1200-DT3 Features
2.25 HP Continuous-Duty Motor: Even in an office setting, this quiet motor will keep your co-workers happy.
6 Impact-Absorbing Shocks: The built-in shock absorption protects your joints while maintaining a quiet workout.
Sturdy Construction: LifeSpan focuses heavily on the durability of their machines, and they are built to last. The 1200 series supports up to 350 lbs. of weight.
Free Floating Controller: This desktop controller can go anywhere on your desk that you would like.
Easily Rolls Under Your Desk: The DT3 is a low 4.6" height so you're sure to get the ideal ergonomic position from your desk. It's has a compact design to have an easy placement under your standing desk.
LifeSpan TR1200-DT5: Manual-Height Desk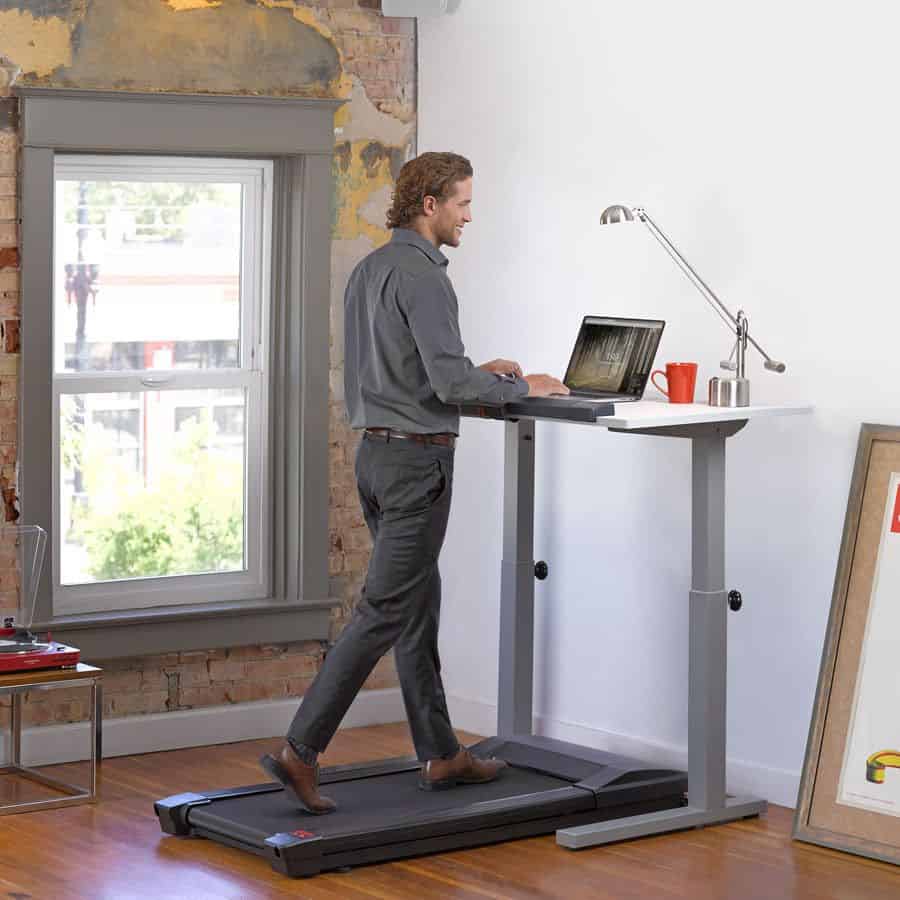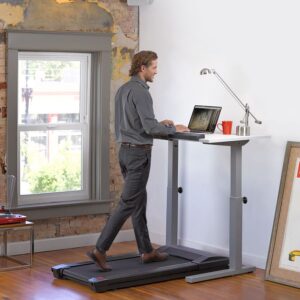 The LifeSpan TR1200-DT5 desk can complement your desk, or act as a standalone for your home office. This machine is priced at $1,799. This manual-height desk adjusts from 33.5"-52.5", so there is a generous range for adjustments. With this height range, you're able to position the desk to fit the best position for you. You can also personalize this desktop size and color to match your home or work office.
TR1200-DT5 Features
2.25 HP Motor: The motor is quiet enough for a communal workspace.
Integrated Armrest and Console: The DT5 comes with these features to promote comfort while incorporating movement during your workday.
Patent-Pending Internal Cable Routing: LifeSpan's innovative cable management system directs the power cords down to the floor through the frame, so you have a cleaner and more refined work area. It's safer, too.
Personalized Settings: You can set and save your preferred walking speed, so you don't have to make adjustments every time you work out.
Detailed Read-Outs: The console displays distance traveled, calories burned, and steps count.
LifeSpan TR1200-DT7: Electric-Height Desk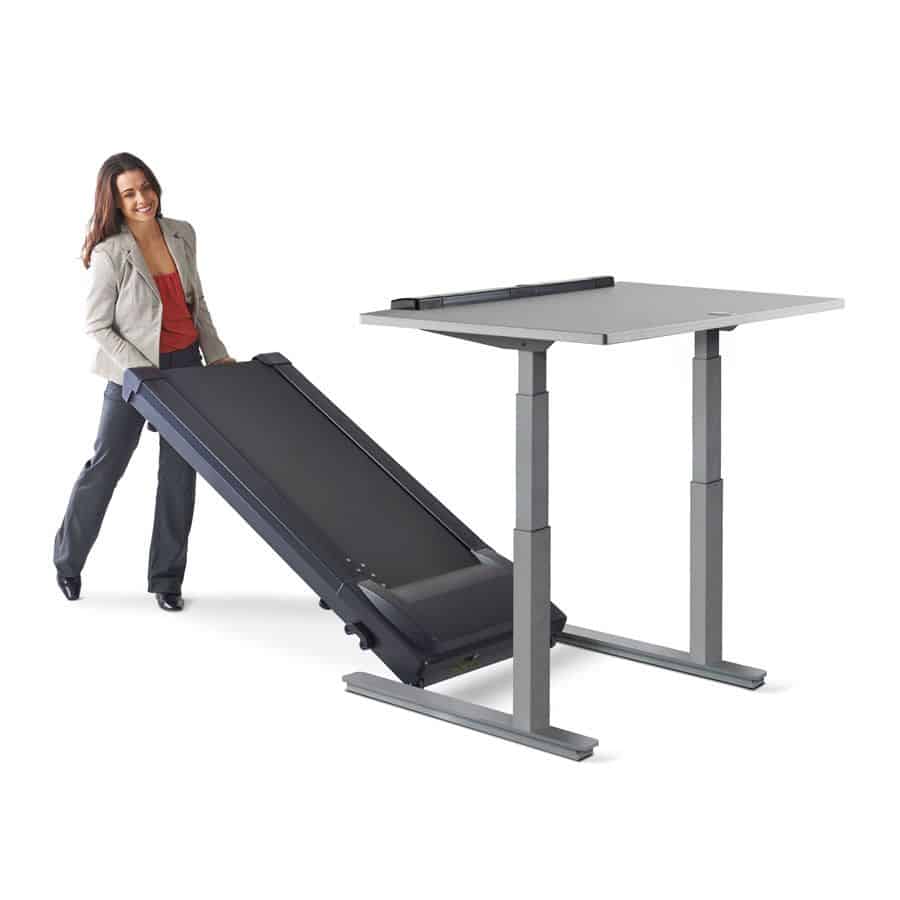 If a treadmill desk is going to be your primary desk, the DT7 is probably the machine for you. Priced at $2,099, this machine is geared toward all day use. The 1200-DT7 features a one-touch height adjustment with a range of 27.5"-50.5". The lower height capabilities make it possible to use a bosu ball or a stool, so you can transform your treadmill desk into a seated desk in seconds.
TR1200-DT7 Features
Electronic Control: This machine is adjustable at the touch of a button.
Desktop Width Options: You can customize this desk with width options from 38"-72" to fit your space needs.
Five-Digit Console: The five-digit console on the DT7 is conveniently located at the center of the armrest, so you can fully control the machine without cluttering your desk space.
Quiet Compact Design: The DT7 features the Whisper-Quiet 2.25 HP motor as well as high-quality absorption components to minimize noise and reduce machine vibration.
Our Review: TR1200 Treadmill Desk Series
The TR1200 Treadmill Desks are all around really solid machines. They are designed well with minimalistic design to accommodate communal workspaces. LifeSpan's warranty on these machines speaks to their quality, they all feature…
Frame: Lifetime
Motor: 3 years
Parts: 2 years
Labor: 1 year
On top of their extensive warranty, LifeSpan has outstanding customer service. Their customer service team is knowledgeable, and the company keeps most parts in stock for any repairs that are needed. Treadmill desks are an up and coming trend, and they're perfect for anyone who wants to get some movement in during their workday. The LifeSpan Treadmill Desk Series are easy to use and built to last.
Customer Review
I've now read the reviews from all the happy, gushing, soon-to-be healthy people using this treadmill desk, but, being an engineer, I look past the personal stuff.

I had researched other treadmill desk components and combinations, and the one thing that struck me was how chintzy most were and what they cost. When I ran across this unit and saw the price, I was skeptical, but the shipping weight (as explained below) and the rating of the drive motor alone convinced me to buy and try.

None in my firm can believe that something with this much iron and weldments– never mind the huge desktop – costs only around $1,300 or so. This thing is stable as a rock, the treadmill is very quiet, and I can write, talk and draft (CAD) while cruising at 1.8 – 2 mph. I'm now averaging upwards of 8 miles per day, or 25,000 steps, give or take. I like that the treadmill stops counting steps when I get off.