Advanced Motor Provides Super Quiet Workout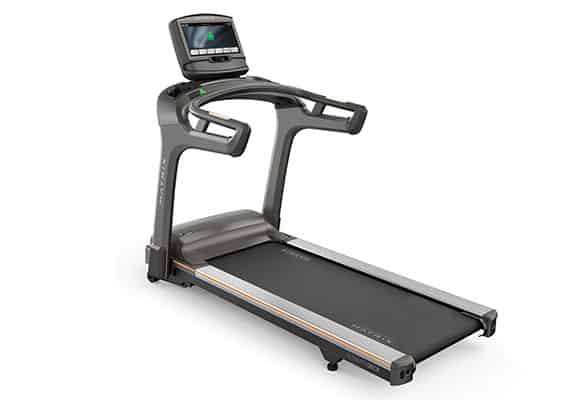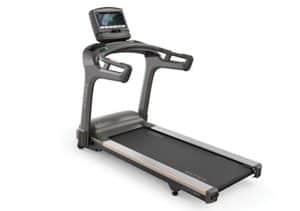 You are probably familiar with Matrix treadmills found in many commercial settings.  In fact, Matrix is the fasted growing commercial brand.  Now, they have released this new line of machines that are designed specifically for home use.  The Matrix T70 is their top treadmill model and features an expanded 22×60" running surface and an elite industrial-grade quality motor.
Matrix treadmills come from parent company Johnson Fitness based out of Madison, Wisconsin.  We visited the Johnson facilities and were totally impressed by their entire operation.  It is obvious that the company has great integrity and cares about their customers.  Best of all, Johnson machines (including Horizon and Vision machines) are known for their durability and low maintenance use.
Features on the Matrix T70 Treadmill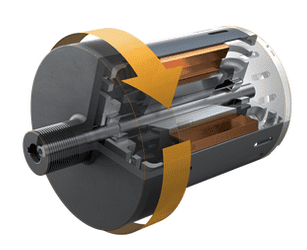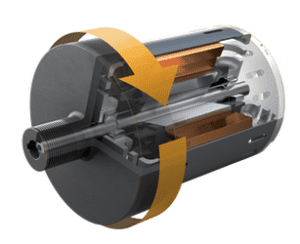 Advanced Technology 3.00 HP Continuous Duty AC-Drive System –   Please don't fall into the trap of buying a treadmill based on a quick glance at the horsepower specs.  The Matrix T70 has a truly advanced AC motor that relies on magnetic fields.  This type of motor generates significantly more torque than a tradition DC motor eliminating the need for a higher horse-power.
What are the benefits to you?  Magnetic field motors don't need internal motor brushes or a commutator that may wear down and require maintenance. It runs at 1735 RPMs which is about half the speed of typical DC motors.  In other words… it's quiet and cool!  The Matrix T70 AC Motor is more durable and efficient than a standard treadmill motor and you will notice a difference.
22×60" Running Surface – This extra wide running surface is pretty sweet…need we say more?
Maintenance Free Wax Belt – The Matrix T70 is the only Matrix machine that features the Maintenance Free Wax Belt.  This pre-waxed belt has been tested up to 20,000 miles.  At that point, the testers simply got bored and stopped testing it.  In other words… truly maintenance free.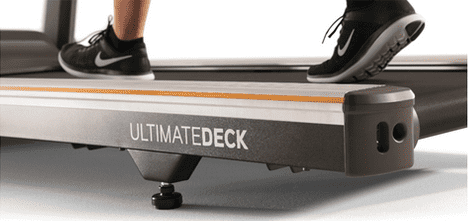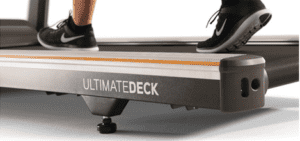 Sturdy Design – The Matrix T70 has a wider, sturdier frame due to larger frame tubes than the Matrix T50.  This results in an extremely stable machine that can handle really rough use.
Industrial Grade Cushioning – The Ultimate Deck System on the Matrix T70 has rubber elastomers like those used on train car bumpers to protect your joints and provide cushioning while you run.
0-12% Incline / 0.5-12.5 MPH Speed – Soft touch buttons allow you to transition quickly and easily between various levels of incline and speed.
400 lb. Weight Capacity – The user weight capacity along with the stable design makes this a great machine for individuals who exceed 300 lbs.
Warranty – The Matrix T70 comes with a lifetime warranty on frame, motor, and cushioning.  There is a 7 year warranty on parts and 2 year warranty on labor.
Treadmill Tech from Matrix Fitness
One of the best things about Matrix machines is they give you flexibility when it comes to the console.  The Matrix T70 comes with the choice of three different consoles packed with the latest treadmill technologies.
Sprint 8 – How would you like to exercise just twenty minutes a day, three times a week, for just eight weeks and still see real results?  It's possible!  The Sprint 8 program from Matrix is a high intensity interval training program that has been scientifically proven to boost energy, reduce fat, develop muscle and reduce cholesterol.

Virtual Active and Passport – The XIR and XER consoles for the Matrix T70 both come with Virtual Active, a program that lets you run a virtual course through exciting global landscapes.  You will view the course directly on your console screen.  The treadmill will adjust incline to match the course route.  If you want to take things one step farther, you can purchase the Passport Player and link your treadmill to your TV display.  It is also possible to purchase additional course routes to expand your route library.

ViaFit Connectivity – Track your workouts, set new goals, join online challenges, and link with existing fitness tracking products with ViaFit.  This program is exclusive to Johnson fitness machines including Matrix, Horizon, and Vision.  Create your free online account and download a free app onto your smart device to keep up-to-date on your stats.  Other treadmill brands include fitness tracking platforms but require an ongoing subscription.  ViaFit is free to use.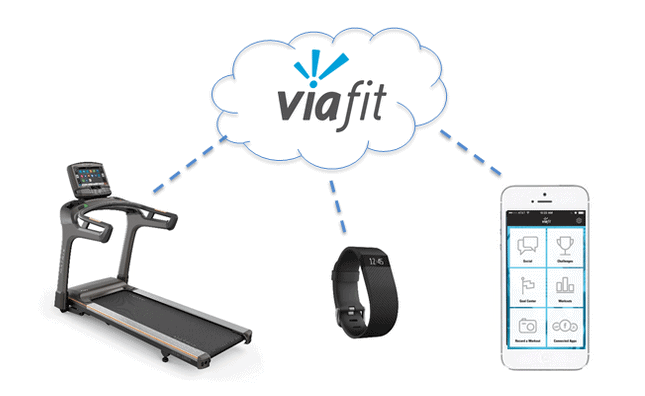 Heart Monitoring – If you choose the XER or XIR console, you will receive a Polar Heartrate Wireless strap for free.  This product is a $50 value.
Choice of 3 Different Consoles

XIR – The XIR console on the Matrix T70 treadmill is the ultimate combination of treadmill technologies from Matrix.  This combination sells for $4,599 and includes a 16" HD touchscreen display, built in speakers, 11 workout programs, Bluetooth connectivity, USB port and console apps.  The apps include Sprint 8, YouTube, Netflix, Twitter, Facebook, Hulu and a web browser.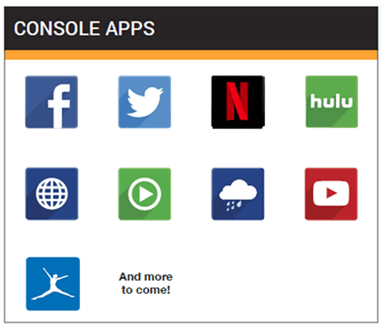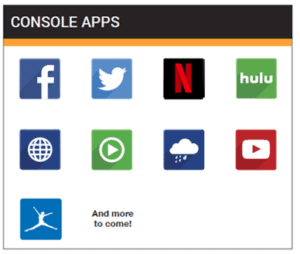 XER – Save about $500 by choosing the Matrix T70-XER combination.  This console differs from the XIR because it has a 10" touchscreen along with only 10 workout programs.
XR – Finally, you may choose the Matrix T70-XR for a basic display option.  The XR console sells for $3,599 and has an 8.5" extra wide blue backlit LCD screen, six workout programs, and other basic running stats.
Review for the Matrix T70 Treadmill
The Matrix T70 treadmill is the top model in this new Matrix line-up for residential machines.  The main benefits over the Matrix T50 model are the extra wide running surface, the upgraded frictionless AC motor, the maintenance free waxed belt, and the wider, sturdier frame.  This machine is no joke.  It's going to provide a fantastic workout experience backed by an industry leading warranty and excellent customer service.  If cost is an issue, make sure to check out the other models in the line-up including the Matrix T50, and folding treadmills TF50 or TF30.
Learn more at www.matrixfitness.com