A Budget Friendly Treadmill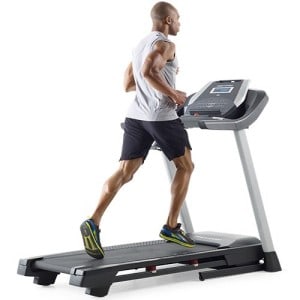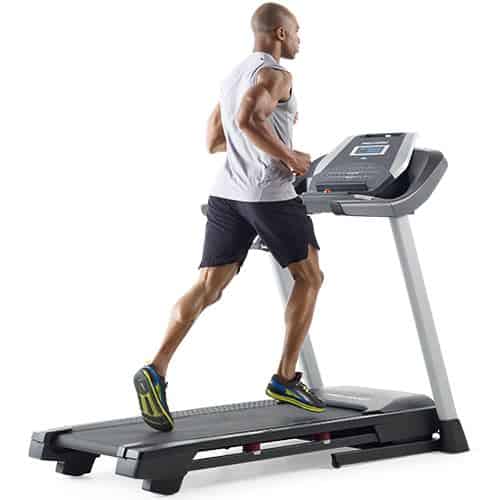 ProForm is currently offering several $599 treadmills on their site including the Performance 400C, Performance 400i and now the Proform ZT6. The Proform ZT6 shares many similar features to these machines along with a 0-10% incline for a leg-burning workout and a no-nonsense LCD display.  You might also check out this machine's big brother – the Proform ZT8.
ProForm offers some of the best value in the treadmill industry at $599 regardless of which model you choose. The company is part of fitness giant Icon Fitness, which is the largest fitness equipment company in the world. Since these guys are such a huge company, they can offer 'more for less' on their machines.  Remember that the Proform ZT6 falls in the budget treadmill category, so we cannot recommend it for truly serious runners or those who are excessively overweight.
ProForm ZT6 Treadmill Features…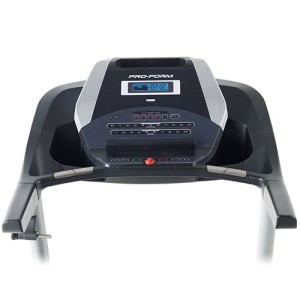 2.5 Continuous Duty Motor — With this type of motor, you will be limited to walking and light jogging. Serious runners or heavier users will want to look for a stronger motor option.
20″ x 55″ Treadbelt — You'll find this treadbelt size on most budget treadmills.  It is definitely an improvement over the cramped 17×48″ decks you'll find on the really cheap machines. (We don't recommend ever buying a machine this small!  Not worth your money!)  This 55″ deck will work for most individuals. If you're over 6′ in height, you may want something longer.
18 Preloaded Workouts – The ZT6 has 18 programs to help relieve the boredom of working out on a treadmill.
Warranty — With the ProForm ZT6 treadmill you get a 25 year coverage on the motor.  We imagine this length of warranty would never be needed on this level of machine! You also get a 1-year parts and labor warranty.
Other features on the ProForm ZT6 treadmill include speakers with MP3 input, ProShox cushioning, EKG heart rate monitor grips, and a foldable deck.
ProForm ZT6 Treadmill Review
This machine is a great value at only $599.  Proform and its sister brand, NordicTrack, are usually able to outspec the competition.  We do feel that the 325lb weight limit is a bit extreme, so we would put the limit at around 250 lbs.  You won't find a budget treadmill that is able to handle a 300 lb individual.
As mentioned before, this machine is very similar to the ProForm 505 CST and Performance 400c and 400i.  We find little differences between these models.  The Proform ZT6 doesn't have a fan and has a slightly different console.  If you are looking for a treadmill that is reasonably priced, and you are neither a serious user or excessively obese, the ProForm ZT6 is one of the better choices.
Learn more about the Proform ZT6 at www.proform.com/treadmills.