ProForm City L6 Treadmill Review
| | |
| --- | --- |
| Brand: | ProForm |
| Expert Rating: | |
The ProForm City L6 Treadmill is ON SALE!
A Small Space Friendly Treadmill!
Often when people are looking to purchase a treadmill for their home, one of the major concerns is space. How big is the treadmill? Does it fold? Where am I going to put it?
ProForm recognized the need for a space-friendly treadmill, and launched their City series of treadmills in 2020. The City series treadmills by ProForm feature machines designed for a reduced footprint.
The City L6 Treadmill by ProForm is a great machine designed to accommodate small spaces, at an attractive price point. This machine is usually priced around $800, which is a standard price range for a compact entry-level treadmill. If you're cramped on space, the City L6 probably seems like the perfect option for you – but there are a few limitations to this treadmill.
ON SALE! The ProForm City L6 Treadmill is priced at $599, or pay just $16/month with 0% financing for up to 39 months. 30 day iFit Family membership and FREE shipping included!
Shop now at ProForm.com/Treadmills

ProForm City L6 Treadmill Features
17.5" x 45" Treadbelt — Treadmills below $1,500 usually have treadbelts around 55″ in length, and around 20″ in width. The City L6 treadmill is designed smaller to accommodate more spaces, but keep in mind some users may feel limited exercising on this treadmill.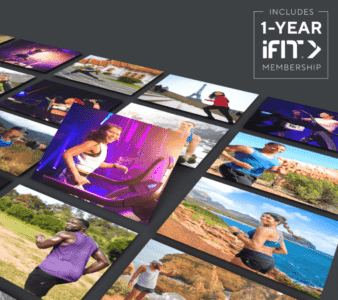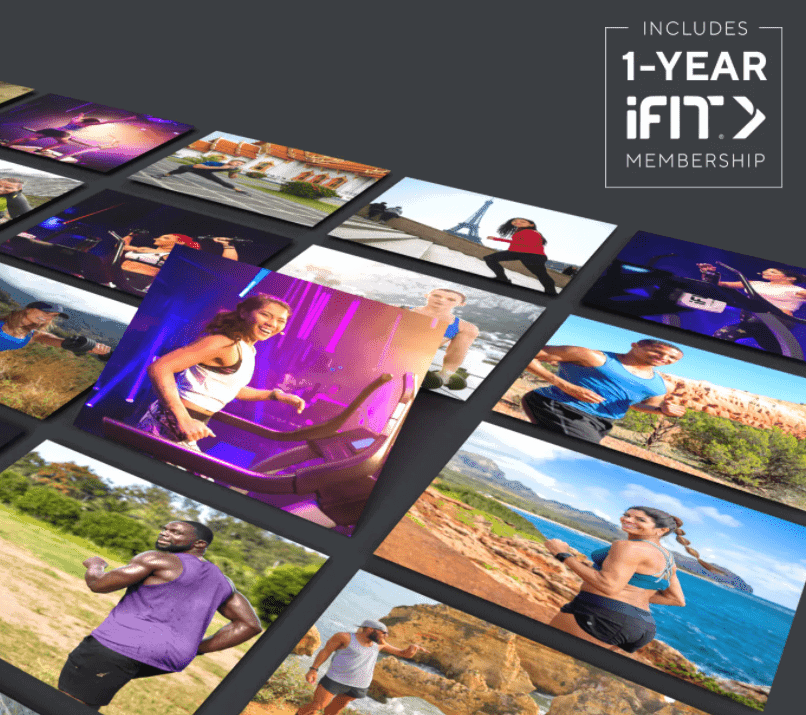 iFit Enabled — One of the most exciting features on ProForm products is their iFit technology. With iFit, users are able to to experience trainer-led workout sessions right in the comfort of their own home. Certified personal iFit trainers can take you around the world on virtual workouts, and automatically adjust the speed and incline on your treadmill to give you a more effective (and never boring!) workout. Note: At the time of this review, the ProForm City L6 Treadmill price includes a 30 day trial Family Membership of iFit.
1.6 CHP2 Mach Z™ Motor — As we mentioned before, the City L6 Treadmill is built for small spaces – not necessarily for power. With the limited deck space and small motor, this treadmill is not the best for those interested in jogging or running.
0-8 MPH Speed — This is a pretty decent speed range, and there is no incline feature on this treadmill.
Small Footprint, Folding Design — The footprint on the City L6 is 29" Wide x 70.25" Deep x 44.5" Tall. And, it folds up too!
Weight Limit — ProForm advertises the weight limit on this treadmill at 250 lbs. This is a very light weight machine, and we are not confident in this advertised weight limit. We would suggest a 200 lb. max user weight on the City L6 Treadmill.
Warranty — 10-Year Frame, 1-Year Parts & Labor. Not the best warranty, but pretty average for the price.
ProForm City L6 Recommendation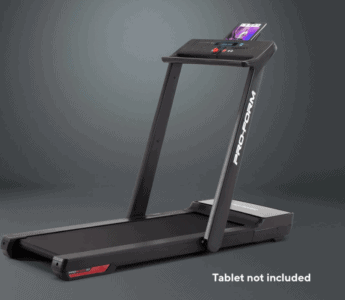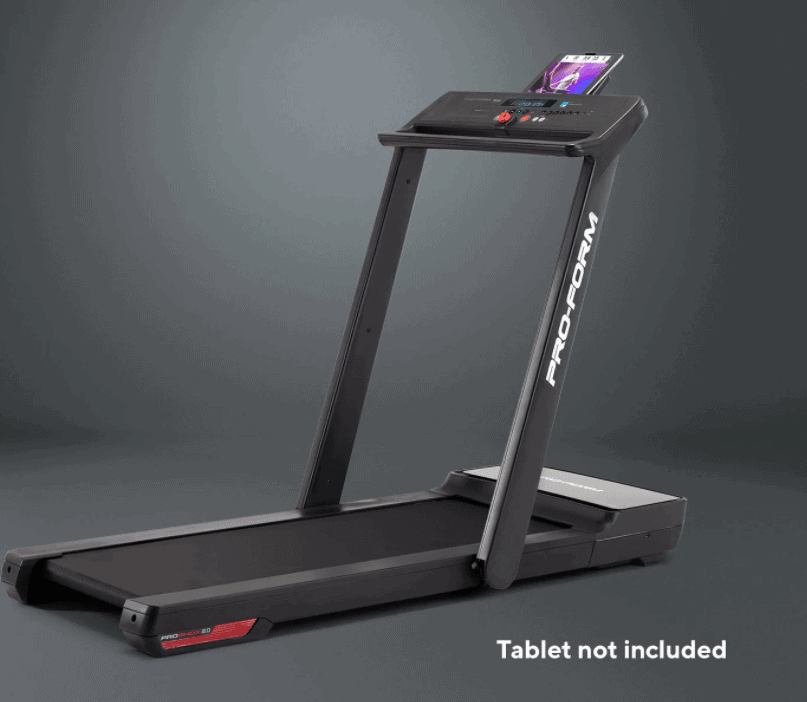 The ProForm City L6 is a great treadmill option for anyone who wants to exercise at home, but they are limited on space. The small footprint of the machine and low price point makes it a bargain buy for some users.
However, if you are wanting a treadmill that is more capable of handling jogging and/or running, the City L6 is probably not the machine for you. The compact design and small motor make this treadmill limited in speed capabilities, and weight capacity.
If you have a little bit more room, and want to stay in the same price range, we would recommend consdering the Horizon T202 treadmill. The T202 has a 2.75 CHP motor, 20″ x 60″ running surface, 0.5-12 MPH speed options, and 0-12% incline. Keep in mind, if you are limited on space, the dimensions of the T202 from Horizon are 75″ L x 34″ W x 58″ H.
Check out a comparison chart with all of the ProForm treadmill models here.
Go to www.proform.com/treadmills to learn more.