Train with Full Deck Cushioning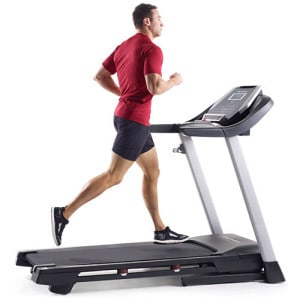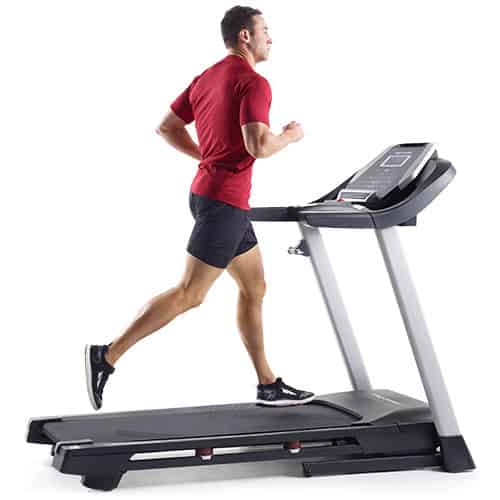 The ProForm 520 ZNi is an almost identical model to the old ProForm 505 CST.  Furthermore, both of these models are eventually being replaced by the 2016 model ProForm Performance 400i, which is also priced at only $599.  Overall, you would be better off checking these other machines rather than purchasing the ProForm 520 ZNi, but always check the deals because prices change daily.
The ProForm 520 ZNi comes with ProShox cushioning, a 2.5 CHP Mach Z motor, and is iFit Bluetooth Smart Enabled.  ProForm is part of Icon Fitness, which is the largest manufacturer of fitness equipment on the planet.  They are often able to offer more specs for a lower price than the competition.  You may also consider its sister brand, NordicTrack.  The ProForm 520 ZNi is a budget treadmill, so it has some limitations that should dissuade more serious runners, but it's a great value if you need a basic machine for walking and light jogging.
ProForm 520 ZNi Treadmill Features…
2.5 Continuous Duty Motor — This motor won't work well for serious runners who those who are very overweight.  Otherwise, it will work fine for walks and light joggers.
SpaceSaver Design – The ProForm 520 ZNi folds so you can move it out of the way for cleaning or space saving.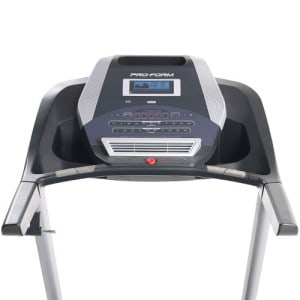 iFit Bluetooth Smart Enabled – The iFit Live technology is a huge perk for the ProForm machines.  This workout tracking system allows you to create an online account where you can track your stats and see your progress towards your goals.  The Bluetooth feature allows the treadmill to communicate with your smart device without the need for a WiFi connection.  Choose from a variety of progressive workout programs featuring celebrity trainers like Jillian Michaels.  Best of all, sync your machine with GoogleMaps to run routes through your favorite neighborhoods locally or abroad.  The  treadmill will adjust its incline to match the actual terrain.  A paid subscription is required for this service.
Large Backlit Display – The LCD monitor allows you to view your speed, time, distance, and calories burned so you can easily track your progress.
CoolAire Workout Fan – The fan has two speed settings and quick console controls.
20″ x 55″ Treadbelt — This size treadbelt will work for most users.  In fact, it's a typical size for this price machine.  Definitely stay away from the cheap-o machines that only have 17×48″ belts.  They are not worth your money!
0-10% Incline – This incline feature is great so you can work different muscle groups in your legs.
18 Preloaded Workouts – Vary which programs you use so you can keep things interesting during your workout.
Warranty — With the ProForm 520 ZNi comes with a lifetime frame warranty, 25 year motor warranty, 1 year parts and labor.
ProForm 520 ZNi Treadmill Review
As mentioned before, the ProForm 520 ZNi is very similar to the old ProForm 505 CST and ProForm Performance 400i.  Since both of these models are priced at $400 less at the time of this writing, we would suggest you check their current rates.  Regardless of which machine you choose, these are great basic machines that can get you going with a workout program at a budget price.  More serious runners or heavier individuals should consider another machine in the ProForm line like the PRO 5000 or Sport series.
ProForm is part of the larger ICON fitness company, which is known for offering higher spec machines at a lower price.  You may also consider checking sister company – NordicTrack for some more options that include the iFit technology.
Learn more about the Proform 520 ZNi at www.proform.com/treadmills.