Confidence Power Plus 600W
| | |
| --- | --- |
| Brand: | Confidence |
| Expert Rating: | |
A Bargain Price…With Serious Limitations
When it comes to shopping for a treadmill, we know that price plays a large role. Even when looking for a low-priced treadmill, the tag on the Confidence Power Plus 600W is sure to have you questioning your eyesight.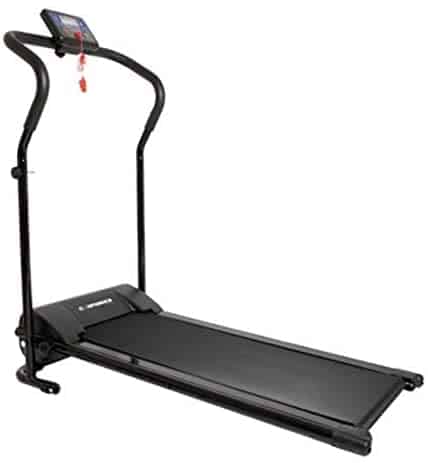 Priced at around $225, this is merely a fraction of the price you may expect to spend on at-home workout equipment. Let's remember that when it comes to your treadmill, you often get what you pay for.
So, what are you getting with the Confidence Power Plus 600W?
What the Confidence Power Plus 600W Has:
600W Motor – We normally talk about treadmill motors in terms of horse power, so let's put this into perspective. A 600W motor is not even 1HP. Most treadmills that we've talked about in the past have features at least 2.5HP.
This means that the Confidence Power Plus 600W, despite its name, should really not be used for anything more than walking, or speed walking, for a short period of time.
One thing to note is that due to the lack of power, the machine is pre-programmed to turn off after 30 minutes of use. You can turn the machine back on for another 30 minutes, but an abrupt, unannounced stop in the middle of your workout may not be to your liking.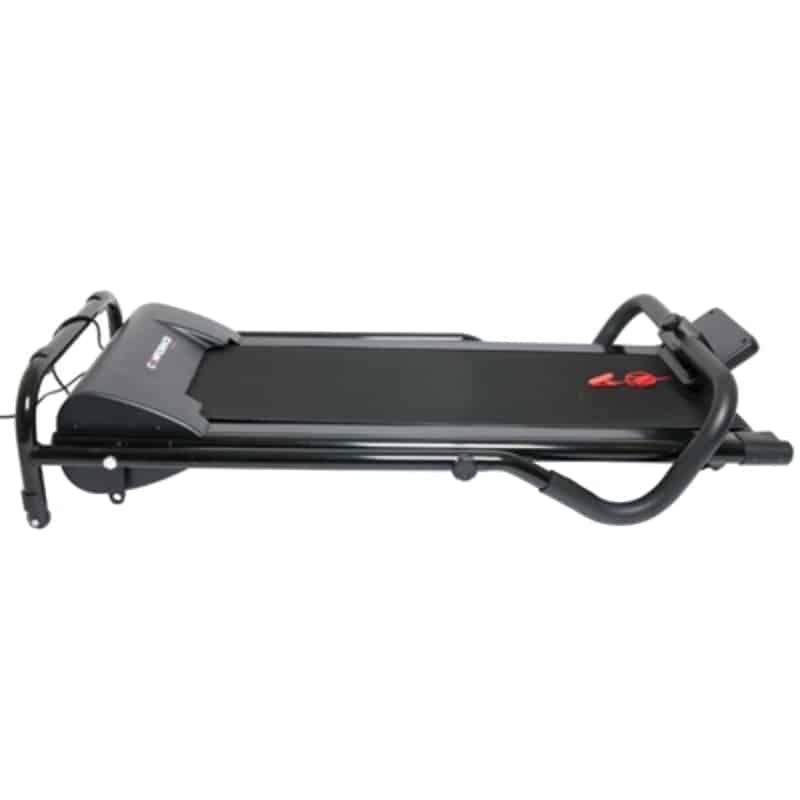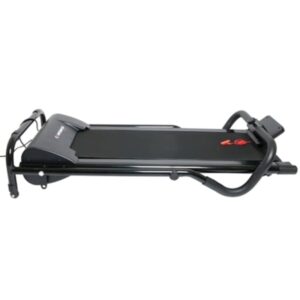 Space Saving – One feature of this machine that holds serious appeal is the small amount of space that it takes up. When in use it is only 49 inches long and 24 inches wide.
This is great is you have a very limited amount of space in your home, but that means that your workout space is quite limited.
The tread belt is only 38.5 inches long and 14 inches wide. That doesn't leave much room for tall users, or anyone that likes to have some freedom of movement when they workout. For comparison, we usually recommend treadmills with a belt that is at least 58 inches long and 20 inches wide.
Folding Capability – Not only does this model fold, it folds up small enough to fit in a closet or under a bed. This can be a major selling point for many users, but keep in mind that you're buying a machine to use, not to store under the bed.
User Weight Capacity – The Confidence Power Plus 600W is equipped to handle users up to 250 lb. This is exactly what we would expect from an entry-level treadmill that would be used for this purpose.
Speed – The Confidence Power Plus 600W features a top speed of 6.2mph. This is less than we find on most treadmills. That being said, based on the power available with this machine, you will only be using it for walking. This speed range will allow you to get your heart pumping and your blood flowing with a good speed walking session.
What The Confidence Power Plus 600 is Missing: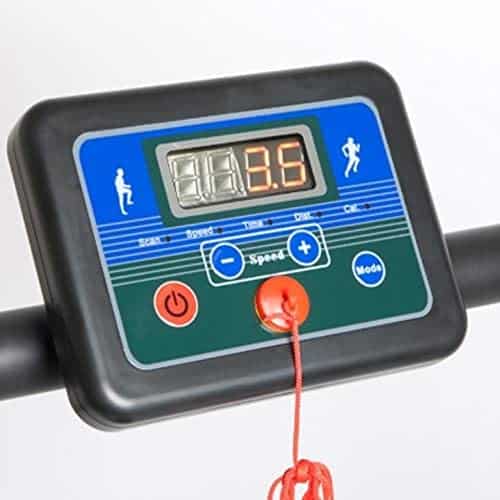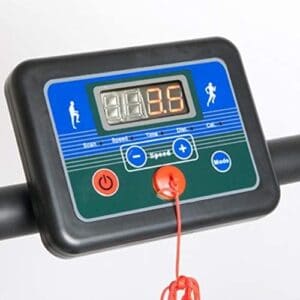 When you are shopping for a treadmill what you don't get can often be as important as what you do.
For this reason, we think it prudent to point out the features that are commonplace among other machines that are not included on the Confidence Power Plus 600W.
Incline
Pre-programmed workouts
Cushioning
Warranty
Our Review of the Confidence Power Plus 600W:  
While the Confidence Power Plus 600W will certainly get your attention with its low low price, it may not win your affection with its low low performance. You're paying half the price because you're getting half the features and quality of a more expensive machine.
If you live in a small space and just want to take a stroll in the living room each day then the Power Plus 600W may be perfect for you.
If you're looking to push yourself and do any variety of workouts as you build your fitness, you'll probably want to steer clear.
Thankfully, there are a lot of options out there that will help you to reach your full potential and keep it interesting along the way.
The Confidence Power Plus 600W is available to purchase at Amazon.com.