Simply the Best Treadmill Desks and Here is Why!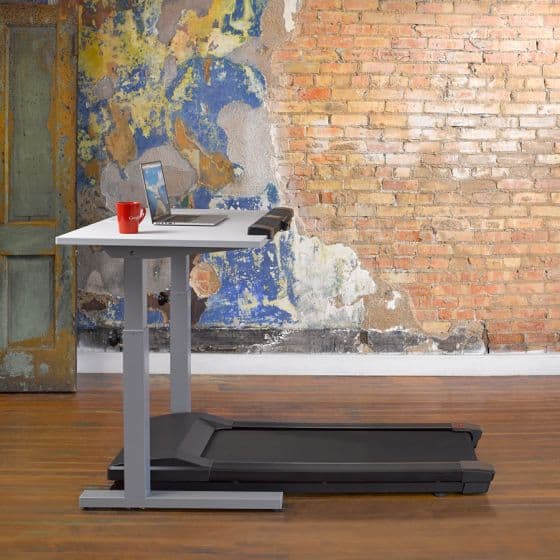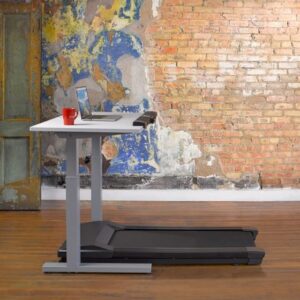 I was recently in the Salt Lake City area visiting a couple of popular fitness equipment manufacturers and I made it a point to call on LifeSpan Fitness.  I have been monitoring this company for several years.  I refer to them as boutique fitness equipment manufacturer.  They do not have a huge market share or significant brand recognition.  What they do offer is some of the best quality residential fitness equipment in the industry.  However, what particularly makes them unique is their superior line-up of treadmill desks.
LifeSpan was one of the innovators of treadmill desks, and in that niche marketing they are one of the biggest players.  And beyond the fact that their treadmill desks are some of the best available, they offer a variety of options to accommodate the needs of those who to maintain a healthy lifestyle even during the workday.
Why Would You Want a Treadmill Desk?
Besides the numerous health benefits there are also productive and creative benefits.  I'm certain that you have read the negative effects of sitting at a desk all day.  Here a just a few of the benefits you get from a treadmill desk…
Physical Activity can Increase Mood and Comfort
Walking can Improve Focus, Memory, and Motivation
Promotes a Healthy Body Weight and Reduce Obesity (Burn up to 200 calories per hour)
Constant and Steady Movement Decreases Skeletal and Muscle Pains, Including Arthritis
Improves Blood Sugar Levels which can reduce the risk of Type 2 Diabetes
Helps to Maintain Strong Bones
Treadmill desks are about continually moving at a slow pace.  Typically, around 1.5 mph – 1.8 mph.  Initially, as with any new form of exercise, you start slow and ramp up.  And you are not going to find yourself walking 8 hours a day.  You balance walking on a treadmill desk with sitting and standing.  The folks at LifeSpan mentioned that often in a corporate setting people sign-up to use the limited number of treadmill desks for a few hours per day.
Having tested their treadmill desks, but not actually worked on one, my question to their staff was "how hard is it to work while you are walking?"  These machines are about slow motion that does not interfere with work activities, but still offers health benefits. The staff at LifeSpan, who obviously use treadmill desks at work, mentioned that had no difficulties talking, typing and manipulating a mouse.
Are Treadmill Desks Safe?
First, treadmill desks are not design for heart pounding, intense cardio workouts.  They are built for very slow walking, and initially you should gradually ramp up your routine. Once you are in the groove exercising is about as safe as you can get. In fact, the staff said they have never had a report of injuries while using their treadmill desks.  And they mentioned there are virtually no product failures.  The only rare issue with heavily used machines is belt replacement.  The LifeSpan treadmill desks have a reputation for longevity.
LifeSpan Treadmill Desk Design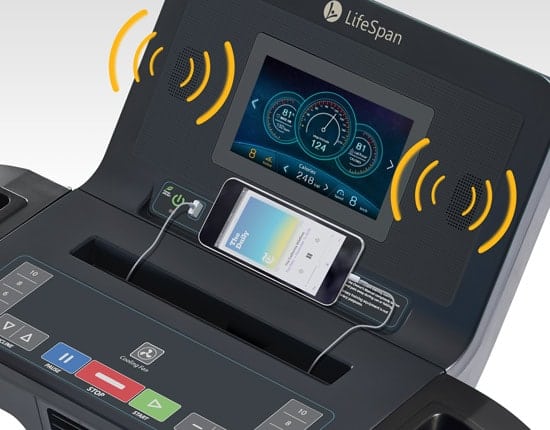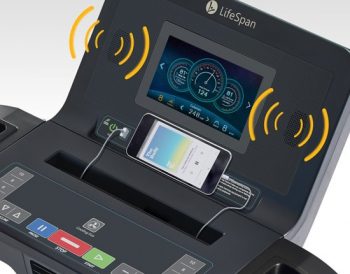 There are similarities and differences of a treadmill desk from your typical treadmill.  They are sleeker in design and since you are taking short walking strides they are not as long as a standard treadmill.  The LifeSpan treadmill desks are workhorses built specifically for slow speeds for long periods of time.  They run at lower RPMs to make them more efficient.  The deck consists of six shock absorbers designed to reduce stress and strain to your joints.  They utilize two ply belts that holds the lube for longer periods. Finally, the LifeSpan treadmill desks include Bluetooth technology that allows you to monitor you distance and steps.  This data can then be transferred to your preferred fitness app.
LifeSpan Treadmill Desk Options
There are three LifeSpan Treadmill desks models designed for a variety of usage…
Recommended for light use
Reduced footprint of 60.5" by 26"
18" by 45" walking belt
Supports up to 200 lbs.
2 HP motor
TR1200 (Our Best Buy Treadmill Desk):
Recommended for all-day walking
20" by 50" walking belt
Supports up to 350 lbs.
2.25 HP motor
TR5000 (Ideal for Heavy Corporate Use):
Recommended for all-day walking
High-mileage 20" by 50" walking belt
Supports up to 400 lbs.
3 HP motor
With each model there are three options….
DT3 (If you have your own desk):
Pairs with any standing desk
Portable console
USB charging port
DT5:
Manual-height adjustment Desk
Two-stage telescoping legs
Internal cable management
38" & 48" desktop width options
Desktop color options
DT7:
Electric-height adjustment Desk
Two-stage telescoping legs
Internal cable management
38", 48", 60" & 72" desktop options
Desktop color options
Why Buy a LifeSpan Treadmill Desk?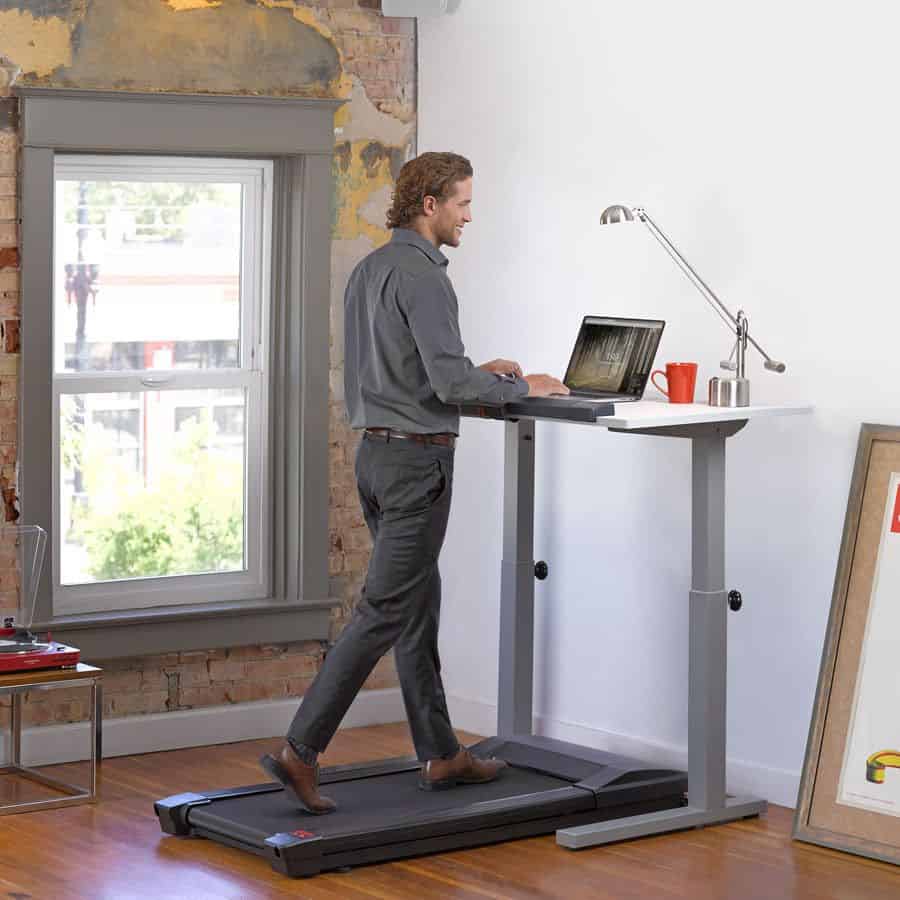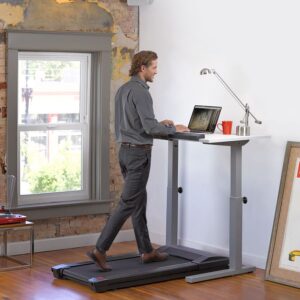 LifeSpan introduced treadmill desks to the industry and are one of the largest sellers.  They have been building and refining treadmill desks for years for both residential and corporate use.  In fact, treadmill desks is their biggest segment of their business.  These people know treadmill desks.
Their treadmill desks are the most durable on the market.  They are built to last even with endless hours of usage.  In addition, they are very competitively priced.  In fact, their TR800 starts at only $799 with free shipping.
LifeSpan offers a variety of models designed for different environments and with several desk options. Other brands are very limited in their selection.
Finally, LifeSpan has one of the best customer services in the fitness equipment industry. The department is run by a 15-year veteran of fitness equipment service. They staff are very attentive and professional and will respond and resolve any issue in a timely fashion.  This is not always the case in this industry.  Particularly with some of the bigger brand names.
If you are considering buying a treadmill desk because you want to improve your health and well-being while working, I encourage you to seriously consider LifeSpan.
See Our LifeSpan Treadmill Desk Reviews