Echelon is a fitness equipment company that is making waves in the industry. Widely known for their large rivalry against fitness giant Peloton, Echelon has a pretty impressive lineup of fitness equipment. Recently, Echelon was invested in by North Castle Partners based out of Connecticut. This is an interesting fact and speaks to the legitimacy of their brand. Why? Because North Castle only invests in quality companies.
North Castle was founded back in the late 1990's, and their company specializes in healthy, active living businesses. Some other popular businesses in the health and fitness industry that Viatek has invested in include Equinox, Octane Fitness, Barry's Bootcamp, and HydroMassage.
Within the last few years, Echelon has really exploded with popularity. The quality of their equipment seems to back up the hype.
Echelon Treadmill Model Reviews
It's not a secret that the Echelon treadmills are a little bit pricey. However, there are some really unique features on their treadmills that we haven't seen from other brands out there. So – while the price points may seem a bit steep, keep in mind that you're paying for features that are different than what you will get from other treadmill manufacturers.
The first feature (and in our opinion, the most exciting) that is specific to Echelon treadmills is their patented auto-fold feature. While most other treadmill manufacturers offer hydraulic assisted folding options, Echelon went above and beyond that. Since this feature is patented by their company, you won't be able to find it on any other treadmill out there. All you have to do is press the fold lever button located on the side of the treadbelt, and your treadmill will automatically fold up for you. Storing your treadmill away has never been easier.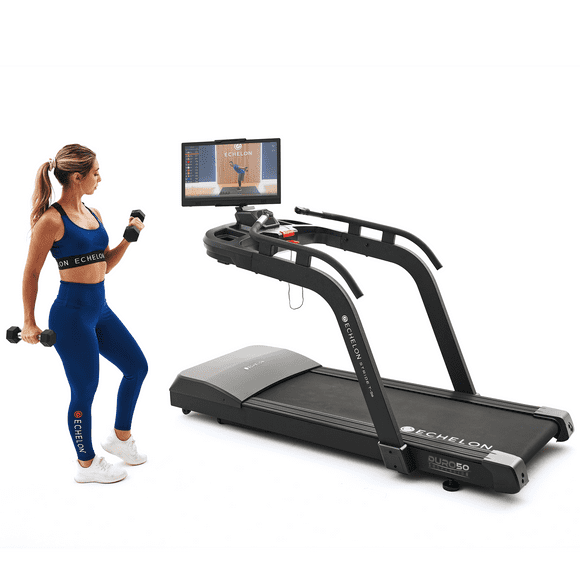 Echelon treadmills really gained a lot of traction among college students and those who live in smaller areas. This is because of the compact design of their treadmill machines. With other folding treadmills, they are still very bulky even when they are in the folded position. The treadmills from Echelon fully collapse into a 10" tall footprint size. This is the smallest storing treadmill style that we are aware of. It's perfect for anyone who wants an in-home treadmill but is really limited on space. This treadmill will fit under most beds!
Another patent (pending) feature exclusive to Echelon is their 90-degree screen rotation. This feature is only found on their premium treadmill model, but it's a really innovative design touch. Those who enjoy cross training through their own workout program or through Echelon's fitness membership will really enjoy this option. You can turn your treadmill screen 90 degrees to the right or to the left. If you're doing any other type of workout off of the treadmill, simply turn your screen so you can watch your program while you're off the treadmill machine as well.
Echelon Stride Treadmill Review – Best for Small Spaces
The standard Stride treadmill is Echelon's most popular model. It's easy to set up and get started with, and it has a sleek design. Since the top selling point on this treadmill is its space-saving design, it does have some limitations. This treadmill will be best used by users who are primarily interested in walking.
The Echelon Stride Treadmill is currently priced at
$1299
with FREE delivery. Financing is available. Pay as low as $28/month with 0% interest for up to 48 months.
Shop Now at EchelonFit.com

Some of the top features included on the Stride treadmill include:
Impact-Absorbing Deck: Although this treadmill deck is small, we are impressed with the cushioning that it provides.
Quiet Noise Level: This is not a noisy treadmill at all, especially if you are only walking.
Up to 12% Incline: Given the small size of this machine, this is a great feature. Since it's best used for walking, you'll still be able to get your heart pumping with walking at higher incline levels. In addition, incline walking activates more muscle groups in your legs, adding to your calorie burn. While this treadmill can go up to 12 MPH as well, we don't really recommend pushing it to its max.
20" x 55" Running Surface: This feature is a positive one for those who are after the space-saving design. However, it should be noted that anyone around the 6 foot or above height range will likely not feel comfortable on this deck size.
Auto-Folding: The Stride treadmill model features the patented auto-folding feature from Echelon, so you can collapse it down automatically to store it away when it's not in use.
Minimalistic Console: The 18.5-inch touch-screen console on this treadmill is different than any other that we have seen. It's very easy to read, with bright digital numbers. This console is extremely user-friendly. The design is clean and technology-forward, while still being minimalistic and not clustered to read.
300 lb. Weight Limit: The Stride treadmill only weighs 156 lbs. so a 300 lb. weight limit is a nice feature.
What we don't really like about the Stride treadmill…
1.75 HP Motor: A small motor is to be expected on such a compact machine. However, this is a really tiny motor. It will be more than sufficient for walking, but it is definitely not suitable for heavy jogging or running.
No Screen: There's no screen on the Stride model. There is an integrated shelf on the console where you can place your tablet or device. However, the console display is very user-friendly.
Have to Purchase Membership Plan: We don't like that you have to purchase at least one month of Echelon's Fit membership program to purchase one of their treadmills. While their fitness technology is nice, some won't want to use it. You have to purchase at least one month, then you can always cancel your membership after the month is over if you choose to.
Limited Warranty: Echelon treadmills come with a 1-year warranty which is extremely limited. Compared to other fitness equipment brands that offer lifetime frame and motor warranties as standard. We are a bit wary about that.
Echelon Stride-s Treadmill Review – Best All-Around
The Stride-s treadmill from Echelon is the perfect middle of the road machine between the Stride and the Stride-5s. If we had to pick a treadmill recommendation from Echelon, this would be the one. It has upgraded features, and will be suitable for walking, jogging, and running.
The Echelon Stride-s Treadmill is currently priced at
$1499
with FREE delivery. Financing is available. Pay as low as $33/month with 0% interest for up to 48 months.
Shop Now at EchelonFit.com

What we like about the Echelon Stride-s treadmill…
3.5 DC HP Motor: A substantial upgrade from the 1.75 HP motor on the Stride model. This motor will be sufficient to handle running, unlike the Stride.
10" HD Touchscreen: The clean design of their console is still incorporated, with a 10" HD touchscreen smack dab in the middle. This screen is a nice size without being bulky. You can use this screen to stream on-demand workouts with their Fit program.
Auto-Folding: While the Stride-s is a bit bigger than the Stride, it still auto-folds down to a compact 10" deep for easy and convenient storage.
20" x 59" Running Deck: This is more like it as far as running area goes. Its 4" longer than the Stride model, giving a comfortable running area for even taller users.
Deck Suspension: The deck suspension is better on this treadmill than the Stride. It's built with frame-balanced elastomer which will give quality impact absorption. Your joints will be cushioned each time they hit the running deck.
12 Incline Levels: With a stronger motor, you can take full advantage of the speed and incline on this treadmill. It goes up to 12 MPH, with 12 levels of incline. Running at an incline will get a sweat going in no time… take our word for it or try it out for yourself.
What we don't like…
Membership Purchase Required: Just like with the Stride treadmill, at least a month subscription of Echelon Fit purchase is required. This just makes your treadmill cost more expensive for someone who doesn't want the subscription.
Limited Warranty: To put it bluntly, this warranty is really a joke.
Weight Limit: The Stride-s only weighs 20lbs. more than the Stride. However, Echelon bumps their weight recommendation up 50 lbs. to 350 lbs. We would suggest still keeping the max weight at 300 lbs. on this treadmill.
Echelon Stride-5s Treadmill Review – Best Premium Pick
This treadmill is fully loaded with every feature that you could ever need… and even features that you probably don't need. This is the Mercedes-Benz of the Echelon treadmill line-up. The price tag packs a punch, but don't worry. So do the specs on this machine.
The Echelon Stride-5s Treadmill is currently priced at
$2499
with FREE delivery. Financing is available. Pay as low as $53/month with 0% interest for up to 48 months.
Shop Now at EchelonFit.com

What we like about the Echelon Stride-5s treadmill…
24" Touchscreen Display: This screen is all you'll ever need on a treadmill. It's like a small television on your console. This is the treadmill that features Echelon's patent-pending 90-degree screen rotation feature.
Max Speed and Incline: The Stride-5s maxes out with 12.5 MPH speeds, and offers up to 16 levels of incline. This will really let you push your workouts to your maximal efforts.
Upgraded Deck Suspension: The best deck suspension of all is offered on the 5s model. It's built with Echelon's Duro50 technology. It will provide top-notch cushioning to keep your joints protected during exercise.
22" x 60" Deck: A roomy running surface area. The extra 2" in width will make a big difference in the comfortability you have while you are working out.
Fan: The Stride and Stride-s models do not have a fan. The 5s features an oversized cooling fan built-in to the console.
Sturdy Design: Quite the jump from the Stride and Stride-s treadmills, the 5s weighs 315 lbs. and supports up to 400 lbs. of max user weight.
What we don't like about the Stride-5s treadmill…
3 HP Motor: Considering that this treadmill cost $1,000 more than the Stride-s, we would expect a larger motor. However, the Stride-s has a bigger motor than the 5s. While 3 HP will still be sufficient to handle walking, running, and jogging – we hoped to see a more impressive motor size here.
Warranty: Once again, this warranty is super limited. With the big price jump and upgraded features, we would expect to see an upgraded warranty on this treadmill as well.
Membership Required: While using Echelon's fitness program will likely be more enjoyable on this large touchscreen, it's unfortunate you have to add another additional cost to your treadmill purchase.
Which Echelon Treadmill is Best?
If you're still undecided as to which treadmill from Echelon will be the right pick for you, check out this quick reference chart below to help.
Model
Echelon Stride
Echelon Stride-s

(TRR Best Buy Pick)

Echelon Stride-5s
(Swipe RIGHT on your mobile device.)
Price
$1,299
$1,499
$2,499
Recommended Usage
Walking, Light Jogging
Walking, Jogging, Running
Walking, Jogging, Running
Motor
1.75 HP
3.5 HP
3.0 HP
Treadbelt
20×55″
20×59″
22×60″
Display
Digital Display Console with Tablet Shelf
10″ HD Touchscreen
24″ HD Touchscreen with 90 Degree Screen Rotation
Incline
12 Levels
12 Levels
16 Levels
Speed
0-12 MPH
0-12 MPH
0-12.5 MPH
Fan
No
No
Oversized Cooling Fan
Speakers
(2) 5-Watt Bluetooth Speakers
(2) 5-Watt Bluetooth Speakers
(2) 5-Watt Bluetooth Speakers
Suggested
Weight Limit
300 lbs.
350 lbs.
400 lbs.
Warranty
1-year parts and labor
1-year parts and labor
1-year parts and labor
Echelon Fit App
The fitness technology from Echelon claims to give their users access to the best fitness instructors, a wide variety of workouts, and exclusive fitness content. When you purchase your membership plan, you're purchasing access to their Fit app. Within the app, you'll find that there is 60+ global fitness instructors to choose from, thousands of on-demand classes in the workout library, and 40+ daily live classes that are streamed each day.
Some of the best features found within Echelon Fit include:
Scenic Workout Classes: Let's face it, working out on a treadmill can be boring. Actually, treadmills are often referred to as "dreadmills" by the outdoor running community. But, it's nice to have one so that you have more accessibility to exercise, particularly during colder times of the year. Within Echelon Fit, you'll be able to enjoy scenic workout classes that take your workouts all over the world.
Friendly Competition: Okay, maybe not so friendly. This probably depends on your personality type. However, access to an interactive community leaderboard in the app will keep you accountable and challenged.
Diverse Instructors: As we mentioned, there are over 60+ instructors from around the globe that are on the Fit app. Not every instructor will be your cup of tea, so it's nice to have a wide variety to choose from.
Top Charting Music Choices: Echelon's music selection is one of their most raved about features. They partner with top record label artists to give you the most popular songs during your workout classes. Some of their most noted partnerships include Pitbull, Lady Gaga, Jessie J., and Daddy Yankee.
How Much Does Echelon Fit Cost?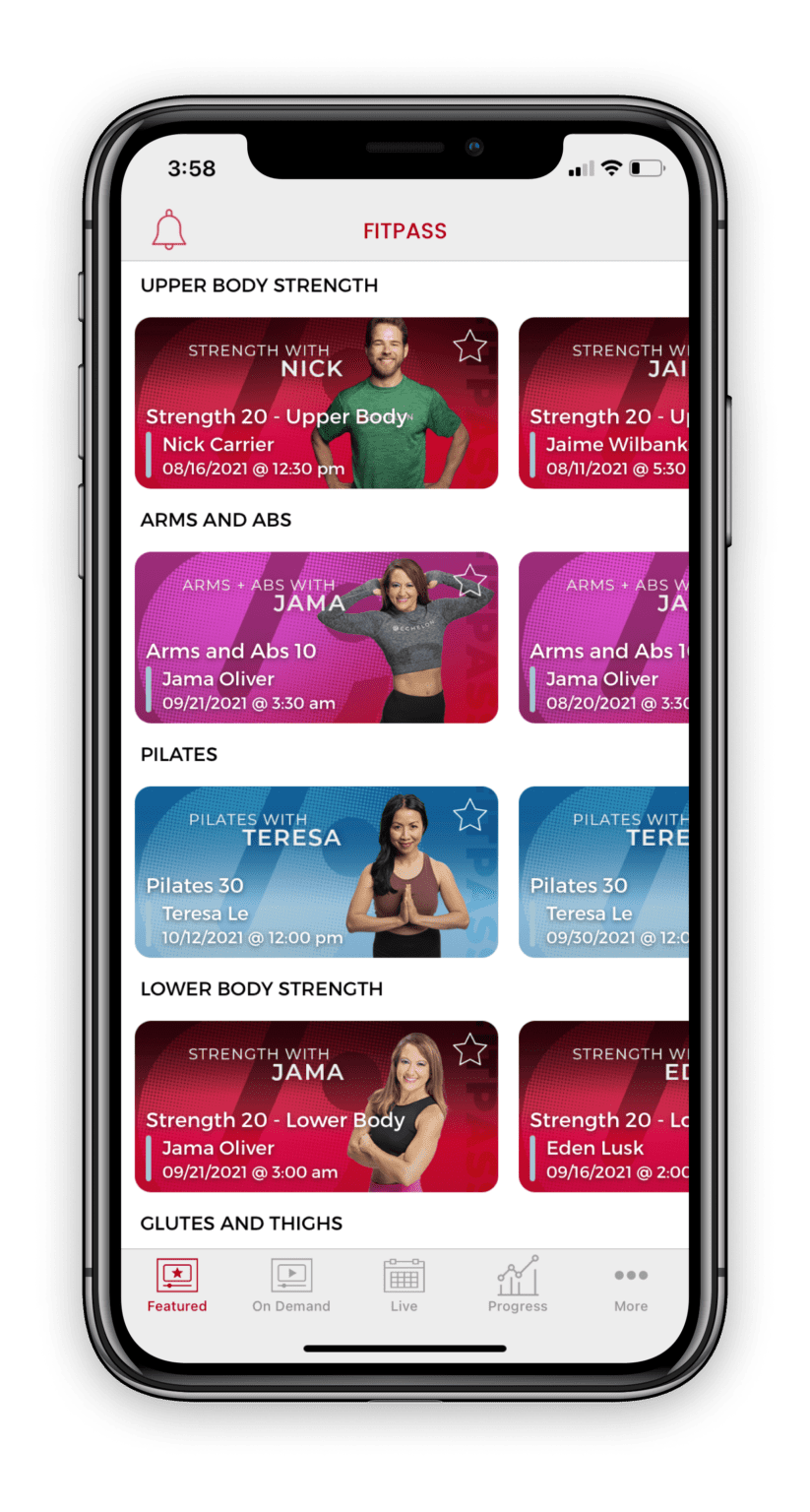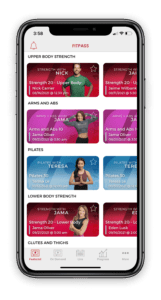 There are three different pricing options for Echelon Fit Membership access. There is a monthly plan that is $34.99/month, a yearly plan that is $399.99/annually, and a two-year plan that is $699/every two-years. A bonus perk of the annual and two-year programs is that you receive free shipping on your treadmill, which will save you $100. (Bust cost you in membership fees).
Is Echelon as Good as Peloton?
The question that everyone wants to know is if they can get the same features from Peloton on an Echelon treadmill. The short answer is yes – and you can get it for even less with Echelon. Being a direct competitor for Peloton, Echelon has optimized their equipment and their fitness technology to be up-to-par to compete. While the Peloton Tread has a few upgraded features (mainly the larger screen), in our opinion it is not worth the large jump in price. You are really just paying for the Peloton brand name. Echelon is definitely a more budget-friendly option if you are considering a Peloton purchase.
Check out this quick comparison chart between the Echelon Stride vs. the Peloton Tread.
Model
Echelon Stride-s
Peloton Tread
(Swipe RIGHT on your mobile device.)
Price
$1,499
$2,495
Recommended Usage
Walking, Light Jogging
Walking, Jogging, Running
Motor
3.5 HP
3 HP
Treadbelt
20×59″
20×59″
Display
10″ HD Touchscreen
23.8″ HD Touchscreen
Incline
12 Levels
12.5 Levels
Speed
0-12 MPH
0-12.5 MPH
Fan
No
No
Speakers
(2) 5-Watt Bluetooth Speakers
Front-facing stereo speakers
Suggested
Weight Limit
350 lbs.
300 lbs.
Warranty
1-year parts and labor
1-year parts and labor
This article was written by Brook Norris and published on Monday, 7 February 2022.
Echelon Treadmill FAQs
Can I use Echelon Stride without a Membership?
Yes. While you do have to purchase at least one month membership with your treadmill, the machine works well if you choose to cancel your membership.
Are Echelon treadmills good?
Echelon treadmills are manufactured with quality products; however, they do not have strong warranties.
Is it easy to move the Echelon Stride?
This lightweight treadmill weighs only 156 lbs. and is extremely easy to maneuver when it's folded.
Is the Echelon Stride treadmill good for runners?
The Echelon Stride is limited on deck size and has a smaller motor. For runners, you should upgrade to the Stride-s or the Stride-5s model.
Will a treadmill fit under my bed?
The best treadmill for under the bed storage is the Echelon Stride as it collapses down to 10 inches.