Find Out Which Stretches Do More Harm than Good
It's Monday morning, and you're determined to start your week right with a quick morning run. You wake up, lace up your running shoes, take a quick sip of water, and head out the door.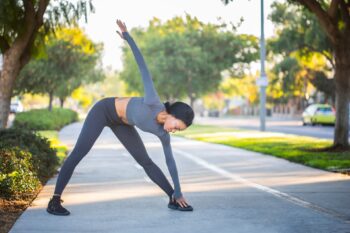 But before you start your run, you should stretch, right?
Well, not so fast. Although many people believe that stretching before you run is absolutely essential to preventing injuries – that's not completely true.
Some experts even say that certain types of stretching might even be bad for you. Physical therapist Jason Gromelski says "static stretching before exercise can cause damage to the tissue." (1) To best take care of your body, he suggests replacing static stretching with dynamic stretching before a run. Continue reading →