Can You Keep Up With A Speed Racer Mo Farah…Even for a Short Time?
Mo Farah is a running phenom you won't soon forget.
He can run a 5K in 13 minutes! Plus, Mo has dozens of first place finishes in World Championships, European Championships and Olympic gold medals. Mo Farah is certainly the one to beat.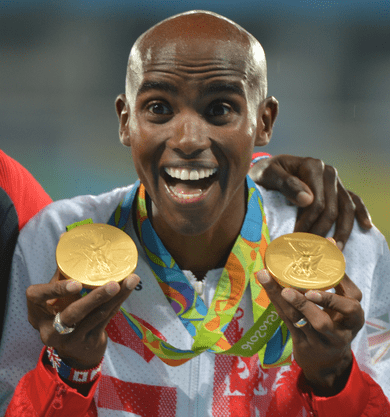 Obviously he's astounding, but his blistering race pace is easy cruising for the British marathoner and Olympian. Check out this video to see him in action. Then, check out the "Mo Farah Challenge" down below.
Making It Look Easy With 100+ Miles a Week
While Mo might make it look like a breeze when he sails across the finish line, this level of athletic power is a labor of love. It takes intense dedication and devotion to your craft to fine tune your body to this level of performance. Mo's weekly workout schedule is a testament to that. He takes no days off and does two workouts every day except Sunday. It's no joke.
Continue reading