No Gym? No Public Gatherings? No Problem!
Okay, let's just acknowledge the elephant in the room… the world is crazy right now with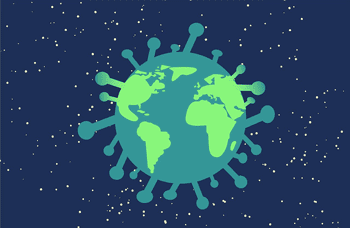 this pandemic situation.
And unless you have a fancy home gym in your garage, it can be a little challenging for some of us to get in a proper sweat session.
Normally, we just go to gyms, right? That's why we have health clubs filled with rows and rows of fitness machines, long mirrors so we can admire our muscled progress, and stacks of shining weight sets.
Sigh.  The days of old… I mean… the days of a few weeks ago… before the world went crazy…
Yes, we're living in a new reality these days.  And honestly, no one really knows how long it's going to last.  As of the time of this writing, we still have at least a few weeks of "staying at home" so the world can kick this viral threat and take care of those in need.
The long and short of it is simple. The current world situation is challenging all of us to find new ways to keep going with life…