Check out the New iFit Features on the 2019 NordicTrack Treadmills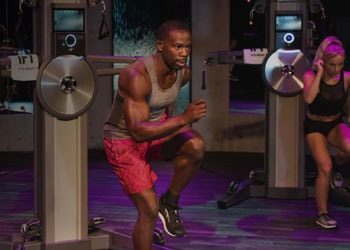 We've long been a fan of the iFit programming available on both NordicTrack and ProForm treadmills.  It is an accepted notion that those people who track their fitness will make better progress towards their overall goals.  Plus, the  iFit programming helps keep each workout fresh and interesting so you're more likely to hop on your machine day after day in a consistent routine.
Recently, NordicTrack has revealed some new iFit features on their treadmill line up.
Here's what we like about the new iFit  platform:
Unlimited Access to On-Demand Workouts –

With over 1,600 streaming video workouts, the iFit video library will always provide you with something new to try. A trainer will guide you through your workouts, and you aren't limited to workout out on your machine either. The extensive library includes yoga classes and weight training so you can ensure you're getting the most well-rounded workout regimen possible.

Live Interactive Training – These are led by world-renowned personal trainers and include a variety of on demand intense cross-training classes.

The trainer controls the speed and incline of your machine to make sure you're getting the most out of each session.

Syncing with GoogleMaps – Choose from a library of workouts or create your own custom street view of routes in your own neighborhood.  Or, if you want to run a famous course, like the Boston marathon, you can run it from your own home!
Explore The World From Your Home – Take your run anywhere in the world with iFit's extensive library of video routes. You can choose a relaxing run along the beach or explore a National Park before breakfast. Like the other interactive features, your machine will automatically adjust speed and incline to give you a more immersive experience.
Customized Workout Plans – Input your goals and iFit will help you find a customized plan that will work for you.

You will find new customized workouts uploaded to your machine every single day.

Personalized nutrition and sleep analysis.
Space for 4 Different User Profiles on the machine.
Updated Purchase Bonus Let's You Test Drive iFit
In the past, iFit was always an option on NordicTrack machines.  If you weren't interested in the features,  you always had the ability to skip paying for the subscription and then enjoy your NordicTrack machine on its own.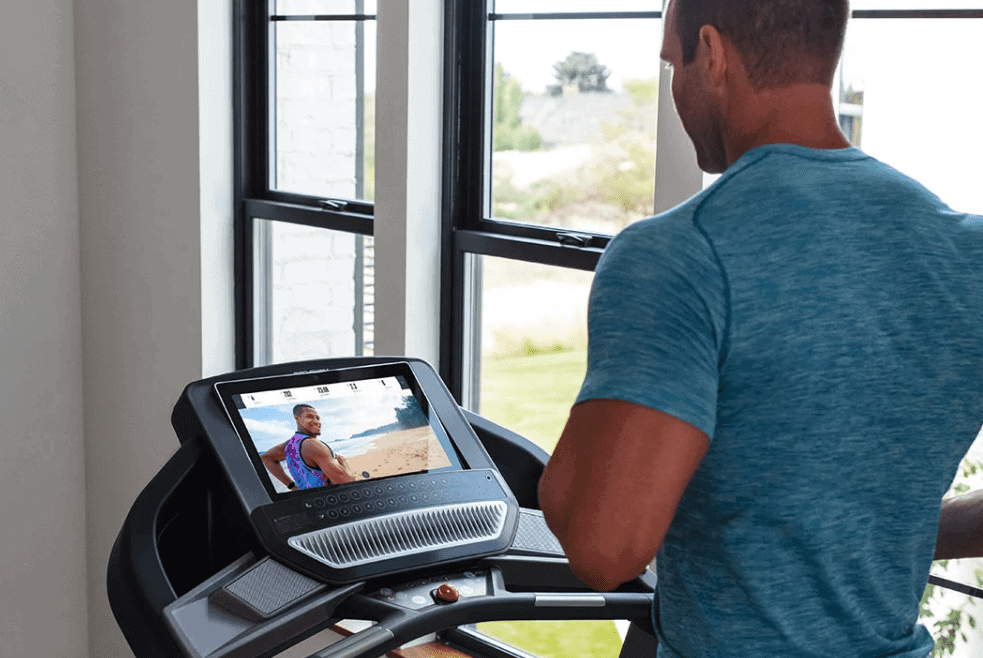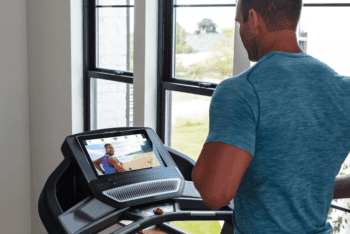 This system has been changed to include a 1-year iFit membership with the purchase of most new NordicTrack machines. This allows you to try out all of iFit's amazing features and then decide if you want to continue to purchase the subscription after the initial year.
The only lineup that doesn't include the 1-year membership is the Treadmill Desks. Since these don't come equipped with their own screen and serve a somewhat different purpose, the subscription is not an option.
At the end of your first year, you have the option to continue using iFit on your machine for a yearly cost of $396.
Offering the initial year as part of the purchase is really a great move on NordicTrack's part. It gives customers a chance to familiarize themselves with the system and enjoy the perks before having to shell out additional money. If at the end of your year, you decide iFit isn't something you necessarily need, you simply opt out.
Remember that NordicTrack treadmills offer some of the very best value overall on their machines.  Often you are able to purchase much higher spec machines than you would from other brands for the same price.
NordicTrack Treadmills that offer a 1-year iFit Trial Membership for FREE:
Commercial 1750 – reg price $1,599 with 7″ Smart HD Touchscreen
Commercial 2450 – reg price $1,799 with 10″ Smart HD Touchscreen
Commercial 2950 – reg price $2,499 with 22″ Smart HD Touchscreen
x11i Incline Trainer – reg price $2,299 with 10″ Smart HD Touchscreen
x22i Incline Trainer – reg price $2,999 with 22″ Smart HD Touchscreen
Note:  Smart HD Touchscreens cannot access the Internet.
More Resources on iFit and NordicTrack Treadmills
NordicTrack Brand Review  |  A Best Value Brand
NordicTrack Treadmill Comparison Chart