The Pros and Cons of Shoeless Running
A few weeks ago, my sister and I took a trip to the coast for a few days. We woke up the first morning and my sister asked if I wanted to go for a run. Running in new places is always an extra motivator for me, so I quickly said yes – I imagined running alongside the ocean and listening to the waves at sunrise…but as I went through my suitcase looking for my running shoes – I realized that I had forgotten to pack them.
But, determined to make that idealistic beach run come true, I decided that I would just run without shoes – after all, we were going to run on the beach, not through the mountains – how hard could it be?
So, we walked down to the beach – me in my sandals, and my sister in her $120 Asics running shoes. I kicked off my sandals and we started running. Besides running around in the grass at the park or playing soccer on the beach, I had never actually gone on a run barefoot. And there I was, running barefoot on the beach, listening to the sound of the waves, and feeling the cold sand under my toes. It felt great!
Until the day after, when I was so sore, I could barely walk. I think it was the combination of running barefoot for the first time, running with my sister (who's a Speedy McGee), and running on the sand. That being said, I did enjoy running barefoot on the beach, and did it a couple more times on that trip.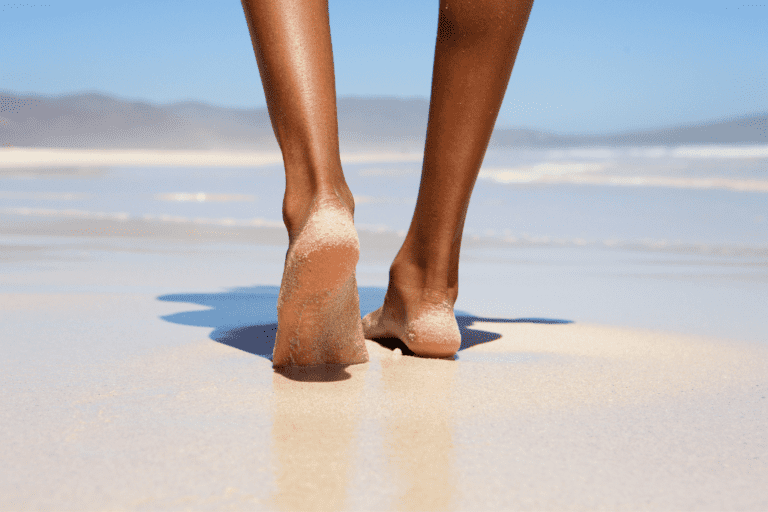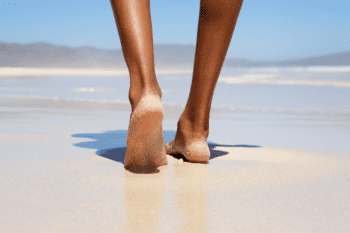 You've probably heard about barefoot running before – maybe you've even tried it yourself. Barefoot running has been around for millions of years, actually. The concept became more well-known in 2009, when Christopher McDougall's best-selling book, Born to Run became popular. The book argued that running shoes actually caused injury, and that, as humans, we are genetically engineered to run long distances. (1)  Continue reading →