Well-Built Machines that Require Minimal Maintenance
I worked for a company that use to private labeled Spirit Fitness treadmills. In general they were well built machines that required minimal maintenance.
Several years ago they moved all their manufacturing facilities to Taiwan. In fact, Dyaco, the company that builds their treadmills, now owns a majority in the company. Dyaco brings the financial muscle that allows Spirit to slug it out in a very competitive market.
---
Check out the Sole Fitness Treadmills for a comparable machine.  Sole is built by the same manufacturer and uses similar components.  Sole has received our "Best Buy" award year after year.  Plus, they have a better warranty than Spirit Fitness.  
---
In the past, Spirit was known for constructing treadmills that were built like a tank. They were nothing fancy, buy they were both durable and reliable. In fact, if there was a criticism it was the blasé design. Their new models are quite stylish and contemporary looking.
As with many other treadmill companies that shifted their manufacturing overseas, Spirit suffered from quality control. It has been several years since the transition, and now they build some of the most reliable and durable treadmills in their price range.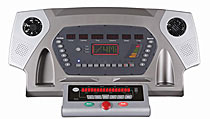 What makes Spirit treadmill a good value is the components. They use a minimum of 2.5″ rollers, which increases not only the life of the roller, but also the belt, bearings and motor. Most of their decks are 1″ thick, which is a factor for overweight individuals.
What I like about Spirit treadmills, besides the fact that they use quality components to compliment their quality engineering, is the fact they do not try to overstate the functionality of their machines. For example, their entry level XT185 they rate for power walkers and joggers. Many of manufacturers will overstate the limits of their machines and would suggest their comparable treadmill would be ideal for runners or is commercial grade.
Spirit offers the following treadmills and recommends them for the following use…
Spirit vs. Sole Treadmills: Which Should I Buy?
Both Spirit and Sole treadmills are built by Dyaco. Their designs are very similar, they use the same components, and the customer service number is the same for the both of them.
The difference is their markets. Spirit primarily sells through fitness equipment specialty stores and several resellers on the Internet, while Sole sells through Dick's Sporting Goods, Amazon.com and direct through their site.
The advantages of buying a Spirit treadmill at a fitness equipment store is you will get professional advice and personal service. The downside is you pay a premium for these services.
The other difference between the two brands is on most of their models Spirit offers a 5-year parts warranty and 1-year labor, while Sole offers 5-year parts and 2-year labor, as well as 5-year electronics. I would consider the extended service coverage a better value. Click here to learn more about Sole Treadmills.
Battle of the Top Sellers: Sole F80 vs. Spirit XT185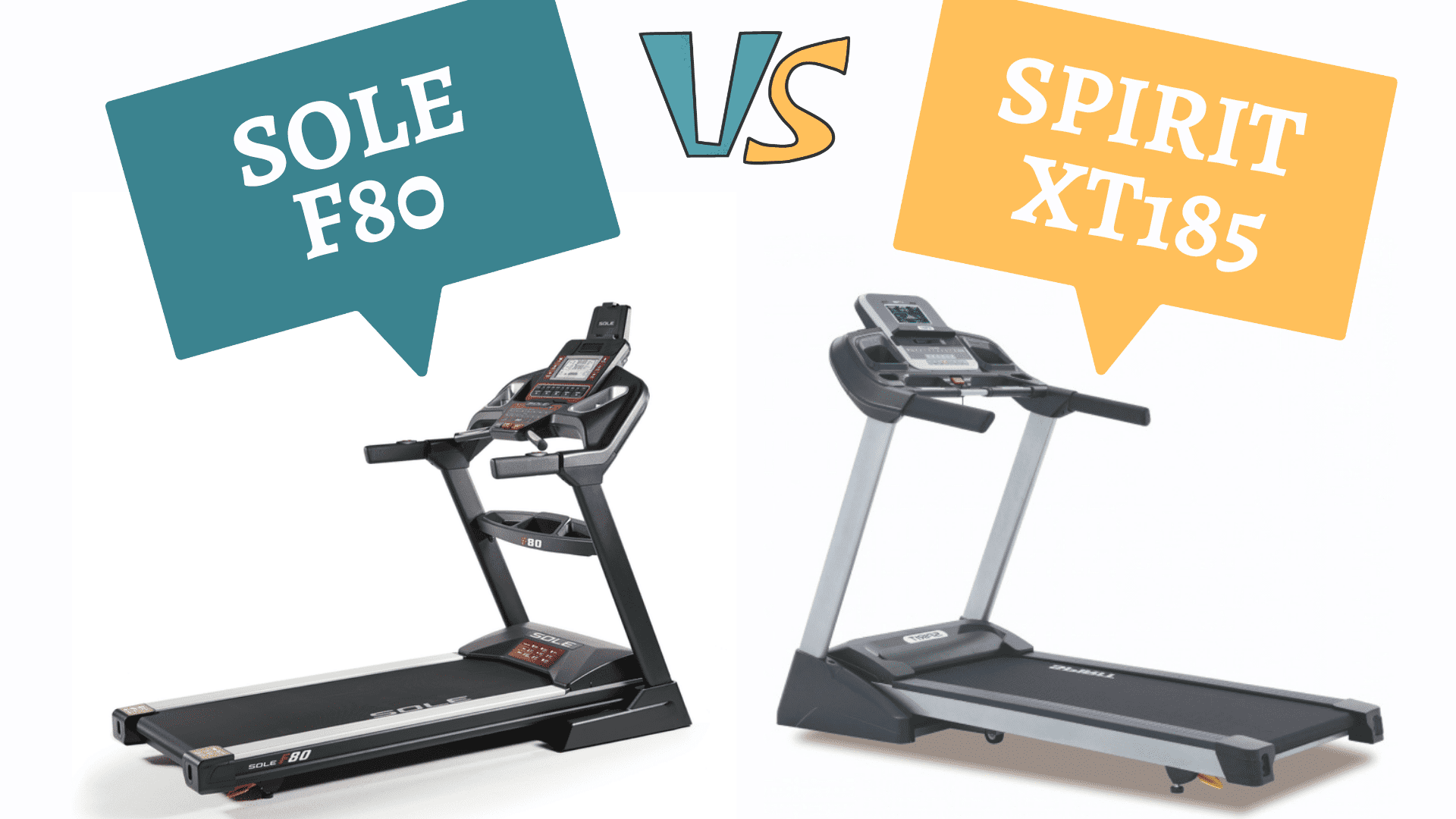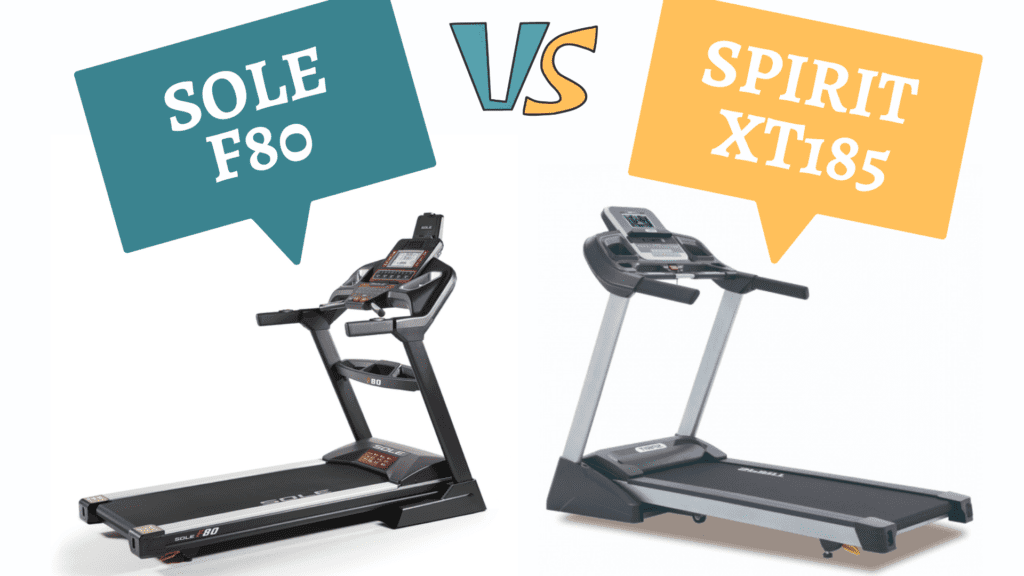 Let's break down the differences between the top treadmill sellers from both Spirit and Sole:
| | | |
| --- | --- | --- |
| Specs | Sole F80 | Spirit XT185 |
| Price: | $1599 | $1599 |
| Motor: | 3.5 HP  | 2.75 HP |
| Treadbelt: | 22 x 60 | 20 x 55 |
| Incline: | 15% | 10% |
| Speed: | .5 – 12 MPH | .5 – 10 MPH |
| Suggested Weight Limit: | 375 lbs. | 275 lbs. |
| Technology: | 9″ Display Screen, Bluetooth Audio Speakers, USB Port | 7.5″ Display Screen, |
| Rollers: | 2.5″ | 2.5″ Front, 2.0 Rear |
| Warranty: | 5-year parts, 5-year electronics, 2-year labor | 5-year parts, 1-year labor |
Spirit Treadmill Review
Spirit offers good value, and we would rate them as one of the top 5 treadmill manufacturers in the $1,000-$2,000 price range. You can expect to get a machine built to last, and equipped with quality components. That is reflected in their warranty. Overall, I would recommend a Spirit treadmill for its reliability.