Part 1:  The True Reason Why We Experience the "Middle-Aged Spread"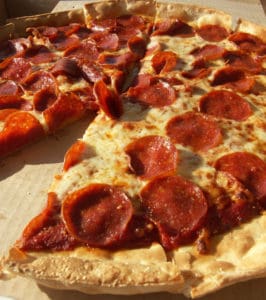 Remember the good ol' days?  You could scarf down an entire pepperoni pizza and 6-pack of beer.  Your waist line stayed lean and defined.
Slowly, as the years ticked by, the scale dial crept up and up.  You needed to buy bigger and bigger belts to encircle your growing mass.  When you decided to lose weight, the pounds stubbornly refused to vacate your body.  As your frustration mounted, you began to question the cause of your torment!
It's called the 'middle-aged spread.'
And lucky for you, this inconvenient occurrence is NOT due entirely to your poor diet and exercise habits.