ProForm Premier 500 Treadmill Review
| | |
| --- | --- |
| Brand: | ProForm |
| Expert Rating: | |
The ProForm Premier 500 Treadmill is ON SALE!
This Machine is Having a Bit of an Identity Crisis!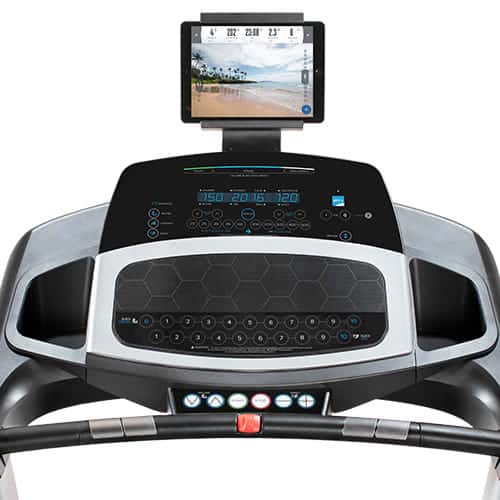 There are several lines to choose from when you are looking over the treadmill options available from Proform. Now, usually, you choose the features that you need and/or want and the price increases based on those things. However, priced at $1199, the Proform Premier 500 Treadmill appears to leave that up for debate.
The Premier line from Proform used to situate itself quite nicely between the entry-level Performance series and the middle-ground Power series. However, the Performance and Power series have received their SMART upgrades, while the Premier series has not.
This leaves the Proform Premier 500 Treadmill in a bit of a murky area in terms of helping your decision making.
So what does this mean for you and what does this machine still bring to the table?
ProForm Premier 500 Treadmill Features
Multi-Window LED Display – This is the first difference you are going to notice when comparing the Proform Premier 500 Treadmill with many of the other Proform models, no SMART HD Touchscreen. This doesn't mean you're left with nothing though. You can still watch your exercise stats throughout your workout, including mileage, speed, calories, heart rate and time on the display.
iFit Coach Ready – This is another area where you are going to see a difference when compared to all other Proform models. The Proform Premier 500 Treadmill does not come with a 1-year subscription to iFit. If you want to take advantage of the technology that iFit has to offer you will need to sign up for the subscription service from the get-go.
Keep in mind, that since this model doesn't have the HD Touchscreen, you will also have to provide your own tablet or device to use iFit. The Premier 500 does have a tablet holder so that your device is held securely in place should you choose to go that route.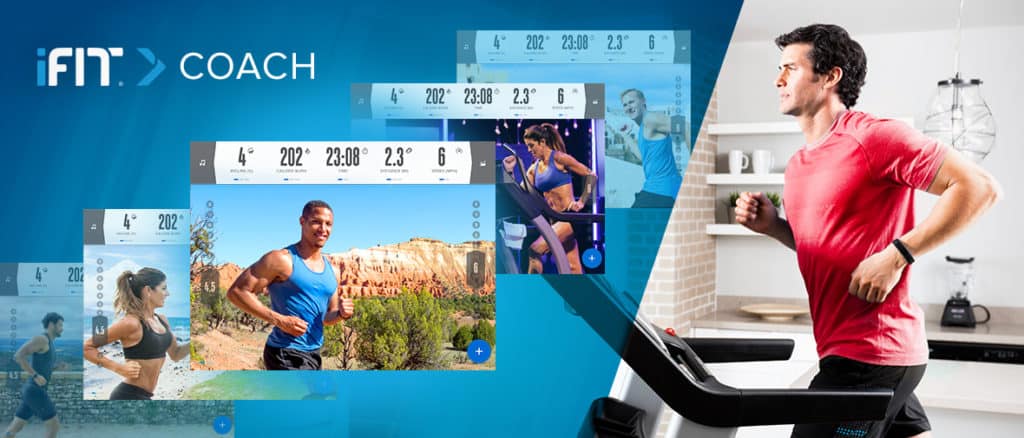 2.5 CHP Mach Z Motor – This is a good sized motor for those of you that are wanting to walk, jog or run. If you are an avid runner it may be worth looking into other models that offers little more power. But if you aren't training for a marathon or planning to put in a lot of miles everyday you'll be just fine.
20" x 55" Tread Belt – When it comes to a roomy running space, the Proform Premier 500 Treadmill is going to provide enough space that you won't find your self feeling cramped.
20 On-Board Workouts – Perhaps a bit surprising is the fact that the Proform Premier 500 Treadmill has fewer on-board workouts than any other model. This in combination with the lack of a 1-year trial period of iFit means that you may find yourself wanting a little more variety. However, if you are a person that likes to hop on your treadmill and zone out while you go for a jog, this won't affect you at all.
300lb. Suggested Weight Limit – This is exactly what we expect to see from a treadmill in this price range. This allows most users to take advantage of the fitness boost they can get from using a treadmill in their home.
0-10 MPH Quickspeed Controls – A top speed of 10 MPH is going to do what you need it to do. While we are seeing top speeds of 12 MPH on several other models, if you aren't doing major speed training, that difference is not going to ruin your workout.
0-10% Incline – Just like we talked about with speed, a 10% incline may not be the most significant you can find, but it will allow you to push yourself on those hill workouts and incorporate some intense interval training into your routine.
1.9" Precision Rollers – As you may have learned before, the larger the rollers on a treadmill the less wear and tear on the belt and the machine as a whole. Measuring in at 1.9", the rollers on the Premier 500 are larger than those on the Performance Series models. This means a longer life with less stress for you machine and less maintenance for you.
Additional Features – In terms of comfort and convenience, you will find many of the features that you expect from Proform. This model does fold, as do the rest of them, to help you conserve space in your home. You can also track your heart rate with the EKG Grip Pulse Rate Sensor and help save your joints with Proform's ProShox cushioning system.
Our Review Proform Premier 500 Treadmill
The Proform Premier 500 Treadmill is a quality machine that incorporates solid performance with nice features. However, weighing the cost to feature benefits becomes a bit dicey when you compare it to the other Proform models.
For instance, the SMART Performance 800i and the SMART Power 995i offer 1-year iFit subscriptions, more powerful motors, higher speeds and inclines, and they will both save you some money. The SMART Performance 800i also offers a 14" HD Touchscreen and is still $200 less.
While there's no doubt that you will receive a quality workout from the product, it just seems to be having a bit of an identity crises as far as where it fits in the Proform line-up. In our honest opinion, Proform can give you more for less money with one of its more recently updated SMART machines.
Check out a comparison chart of all ProForm treadmills here.
Go to www.proform.com/treadmills to learn more.