ProForm 705 CST Treadmill Review
| | |
| --- | --- |
| Brand: | ProForm |
| Expert Rating: | |
The ProForm 705 CST Treadmill is ON SALE!
A Great Budget Treadmill Option for Tall Users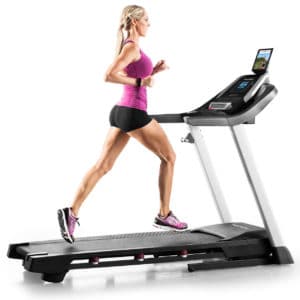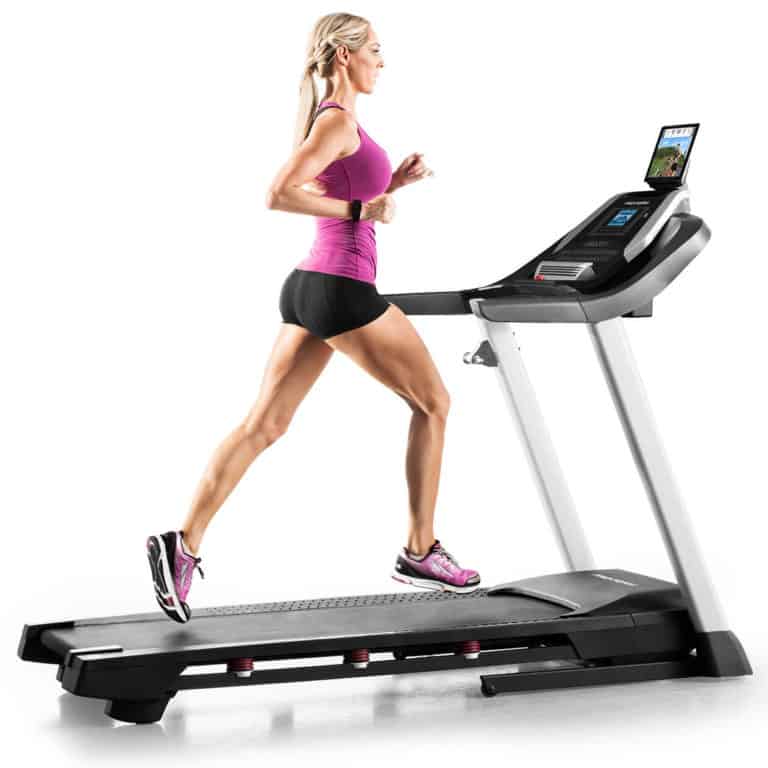 As the big brother to the Proform 505 CST, the 705 CST provides some quality upgrades to make it a fantastic budget treadmill option. Compared to the 505 CST, you'll find a more powerful motor, faster max speed and higher incline all with a price tag of under $800. These upgrades will certainly have you on your way to meeting and exceeding your fitness goals.
Proform is part of the Icon Fitness family, which is the largest fitness company in the world. As part of Icon, Proform is able to offer a wider variety of features at a lower cost to you. That being said, their treadmills are still going to fall under the same basic categories that you find with other brands. The 705 CST is part of Proform's budget treadmill line, which is something to keep in mind when you are shopping.
The 705 CST is designed to work best for users that will use the machine for walking or jogging. If you are an avid runner, or looking to start putting in some serious miles, Proform does have some excellent options, like the SMART Pro Series.
  WEEKEND SALE ENDS MONDAY:  The ProForm 705 CST is currently OUT OF STOCK.  No Interest Financing is Available. You get Free Shipping, and a 30-Day Money Back Guarantee!Shop now at ProFormTreadmill.com
ProForm 705 CST Treadmill Features
2.75 CHP Motor – This is a motor that will get you the exercise that you need, but it isn't going to be ideal for more strenuous workouts. As we touched on above, this is great for walking, jogging or light running. In addition to your activity level, heavier users may also want a more powerful motor. Your focus should always be on reaching your goals, not on whether your machine can keep up.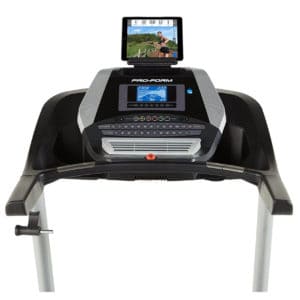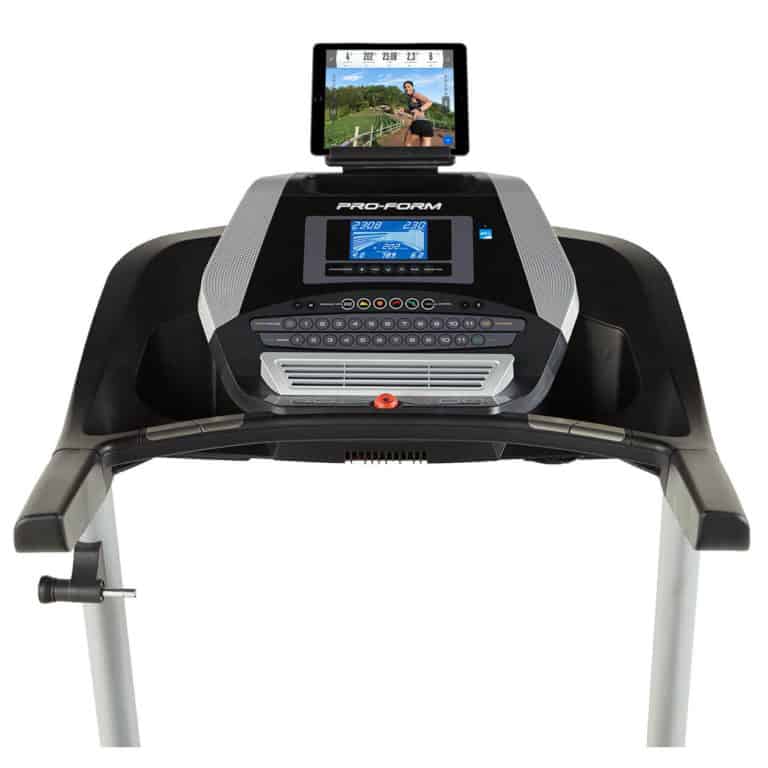 20" x 60" Running Surface – This is an area where we see a great upgrade from the 505 CST, which offered a 55" length treadbelt. The additional inches on the 705 CST make this a better option for taller users and those with a longer stride.
Speed and Incline – With its 12 mph top speed and 0-12% incline, the 705 CST will allow you to push yourself as your fitness grows. You'll be able to build your speed with interval training and get your blood pumping with some HIIT intervals.
5" Backlit Display – Since the 705 CST is a budget treadmill we wouldn't expect to see any large HD touchscreens, but that doesn't mean you can't keep track of your progress. While not built for entertainment, the 5" backlit display will keep you updated. You can track your speed, time, distance, calories and heart rate throughout your session.
Heart Rate Monitoring – The 705 CST does use hand grip heart monitors. You have to hold on to the monitors to get your reading, which can be a little awkward when jogging.
22 On-Board Workouts – Get your workout up and running with the 22 pre-programmed workouts available on the 705 CST. There's something to suit your every need, whether that's speed training, weight loss or calorie burning.
iFit Coach Bluetooth Enabled – If you are looking for something a little bit more interactive, you do have the option of signing up for iFit. This is a paid subscription that requires a wireless device to access. If you decide to join, you will have access to trainer-led workout classes and interactive running routes around the globe. iFit also gets you moving both on and off your machine, with classes for yoga and weight training.
The 705 CST does include an integrated tablet holder and audio auxiliary port to create a more immersive experience when you utilize your iFit membership. You can also listen to your favorite tunes to keep you motivated.
ProShox Cushioning – Exercise on your treadmill doesn't need to mean pain for your joints. ProShox Cushioning provides you with cushioning at every step to keep your joints feeling as good as you do.
Our Review of the ProForm 705 CST-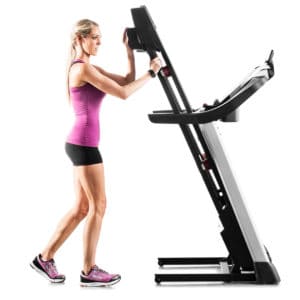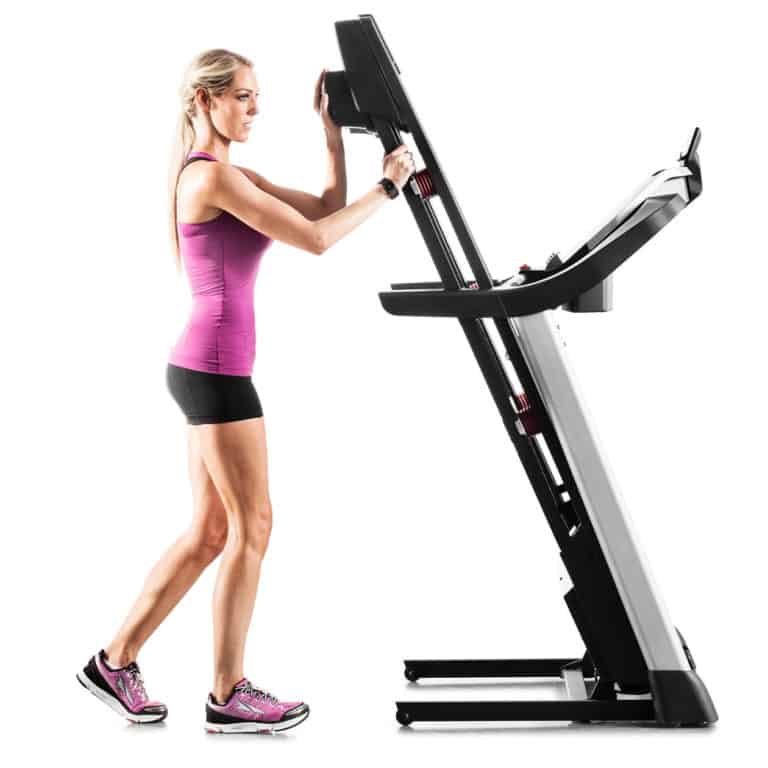 If you are looking for a budget treadmill option that will allow you to grow with your fitness goals, the Proform 705 CST may be just what you need. As we did mention above, if you are an avid runner that really wants to be training or putting in the miles, you may want to look for something a little more powerful. Likewise, this may not be the best option for heavier users, as you will want something more substantial.
For the price point, the 705 CST does offer some great features. The 2.75 CHP motor isn't going to be one that you need to worry about for regular use. The frame and motor are also covered by lifetime warranty, so you know it's going to hold up.
The 12mph top speed and 12% incline will also allow you to push yourself as you further your fitness levels.
The 5" backlit display will help you keep track of your workouts, but you also have the option of utilizing all that iFit has to offer if you want to sign up for the paid subscription.
If you are just looking for an in-home treadmill that will get and keep you moving, the Proform 705 CST is a great deal at $719. As with most budget treadmills, you aren't going to have all of the bells and whistles, but it will provide you with a reliable, quality workout every time you step on.
It is worth mentioning that Proform also offers the Power 995i which is very close in price and offers some really great features compared to the 705 CST. We have listed the Power 995i as one of our Treadmill Best Buys and you can check also check out our review of the ProForm Power 995i.
Check out our comparison chart of all ProForm's treadmills here.
Read more about the 705CST on ProForm.com.